Growing vegetables in winter is easy and delicious. Find out which winter vegetables you can grow, and how to keep your kitchen-garden thriving this winter.
What is Winter Gardening?
Winter gardening involves planting crops in late summer and early fall that you can harvest throughout winter. Special tools and techniques are needed to grow vegetables in winter, including the following: cold frames, greenhouses, and polytunnels or polyethylene film to protect your veggies from the frost and snow.
As long as you are prepared and know which vegetables to plant and how to plant them, you can continue enjoying your own home-grown vegetables well into the colder winter months.
When to Start Planting Winter Vegetables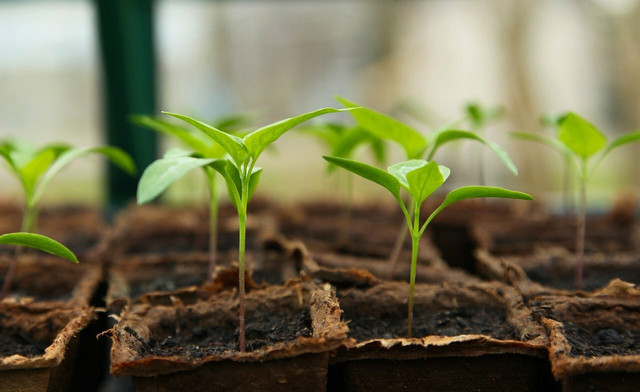 Most winter vegetable-planting or seed-sowing should be done from mid-summer to early autumn. This of course can depend on the crop, so make sure to read the instructions on your bag of seeds carefully.
Cabbage and carrots can be planted as early as July and harvested in winter, whereas spinach and arugula can be planted in late August through September and be enjoyed in the winter.
Some winter vegetable seeds require sowing first, and some can be planted straight into the garden beds. But what's the difference? Sowing involves germinating the seeds in soil until sprouting occurs. Sowing needs no special care and attention, and seeds should instead be left to do their thing for a number of weeks. The seed is ready to be planted in the garden when it sprouts and is a living plant. This stage requires watering and light for the seedling to continue to grow.
1. Kale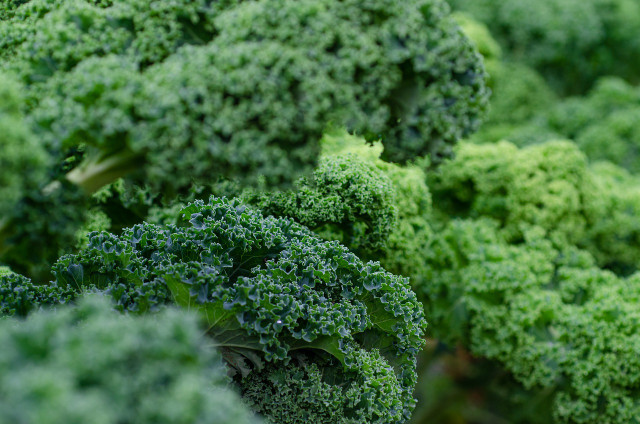 Kale is a cold-tolerant vegetable, able to withstand temperatures below 28 degrees Fahrenheit, making it a perfect winter vegetable. It also requires very little upkeep, so it can be left to grow on its own without watering. It is also packed with vitamins, minerals and antioxidants, so it's a great way to keep your vitamin levels up over winter. It is delicious in soups, fried, roasted or added to a salad.
When to plant: Plant seeds in early to mid August.
How to plant: Plant in slightly alkaline and well-drained soil, topped with plenty of organic matter. Plant somewhere it will receive around 6 to 8 hours of sunlight a day. Cover with a polyethylene film to protect the leaves from breakages if there is heavy snowfall.
When to harvest: Generally speaking, kale should be ready to harvest between 55 and 75 days after planting the seeds. Harvest the outer leaves first, and from the bottom up, leaving 3 to 4 leaves at the crown of each plant.
2. Beets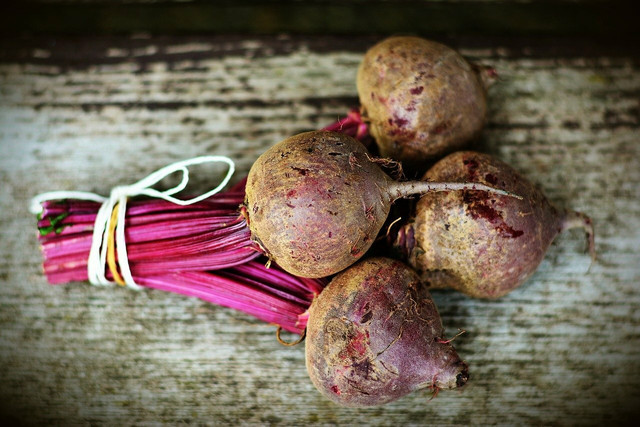 Beetroots are an annual crop, so they can still grow and produce beautifully colourful and flavorful vegetables in winter. They only need a little watering when first planted to keep the soil moist, and lots of mulch. These vegetables are delicious roasted, in winter pies, or pickled as a topping for salads and sandwiches.
When to plant: Plant seeds about 7 weeks before the first frost.
How to plant: Plant the baby greens or leaves in rich, moist soil and mulch when temperatures hit freezing. Beetroots like full sun, or at least a spot where they can get 4 hours of sunlight a day.
When to harvest: Harvesting beets can start around 40 days after planting.
3. Broccoli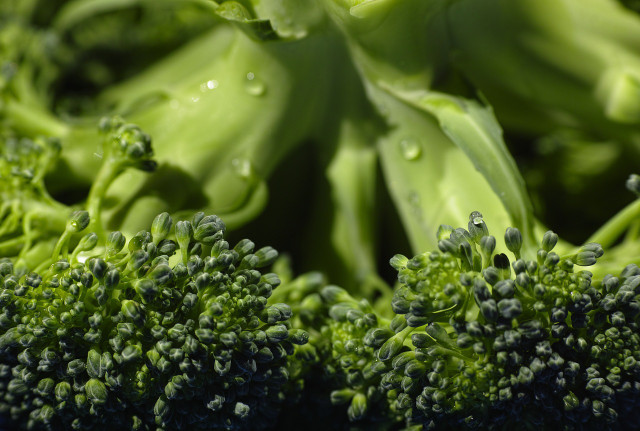 Broccoli is a staple in any vegetable garden. Thankfully, this plant is a cold-season crop, so you can continue growing and eating this tasty vegetable well into the colder months of the year.
When to plant: Plant the seeds in mid to late summer.
How to plant: Broccoli plants grow tall and large, so plant them 45 to 60 cm apart. Build the soil up around the seeds for support when growing, and add mulch. They like partial shade and lots of regular watering.
When to harvest: Once the broccoli is a decent size, harvest the central head. Don't let the plant go to flower. Harvest will come 70 to 100 days after planting.
4. Carrots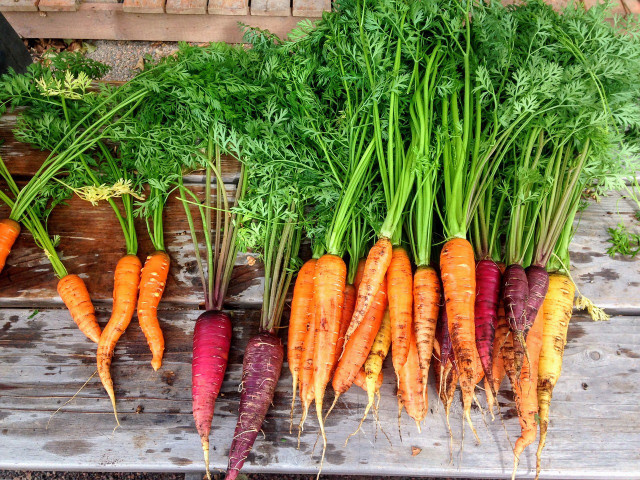 Rumor has it, winter carrots taste better than carrots grown in spring and summer. So this winter vegetable is a must for your winter garden. They are very cold-hardy vegetables that can withstand some of the lowest temperatures, and require very little upkeep. Just plant them in a sunny spot, and they should grow happily, ready to be served week after week.
When to plant: Sow the seeds in mid-summer and plant in November.
How to plant: Plant the seeds into deep mulch, topped with straw and shredded carrot leaves. Cover with an old bed sheet or polyethylene film and secure it in place.
When to harvest: Harvest comes when the starches in the roots have turned to sugar, around 60-80 days after sowing.
5. Brussel Sprouts
Few Christmas dinners are complete without a serving of brussel sprouts. This famous winter vegetable can be grown and harvested throughout the cold season, and actually becomes sweeter the colder it gets. They don't need a lot of care, so are especially perfect if you are a beginner to winter gardening.
When to plant: Sow seeds indoors about 16 to 20 weeks before the last frost. Plant the seedlings in late May through early July.
How to plant: Transfer seedlings to a patch in the garden that is safe from wind, in the greenhouse or under a row cover, and where they can get full sun. Keep the soil dry and add lots of quality organic mulch. They are also a top-heavy plant, so add stakes to help them grow.
When to harvest: Typically, harvest occurs 90 to 110 days after planting.
6. Cabbage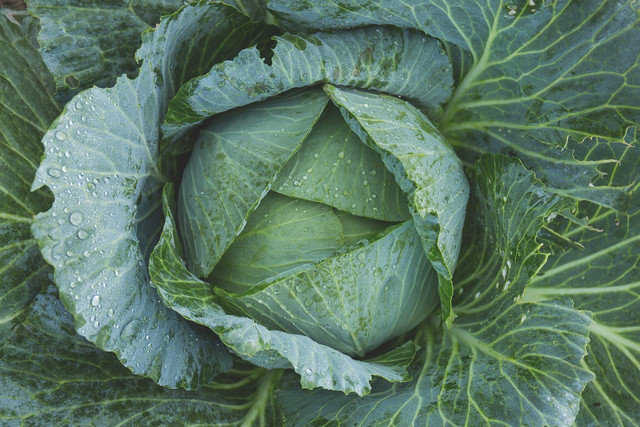 Cabbage is the definition of a hardy winter vegetable. Cabbage seeds can germinate in temperatures as low as 40 degrees Fahrenheit, making it an ideal vegetable to plant during the winter months. Their flavor is unaffected by the drop in temperatures, and they are a great source of vitamins and minerals. Planting and eating this vegetable throughout the winter will not just make your tummy happy, but your heart too.
When to plant: Sow the seeds in July and August.
How to plant: Plant the seedlings in rich soil, and cover with a floating row cover. Add compost and water well.
When to harvest: Harvest can occur from November right through until March.
7. Cauliflower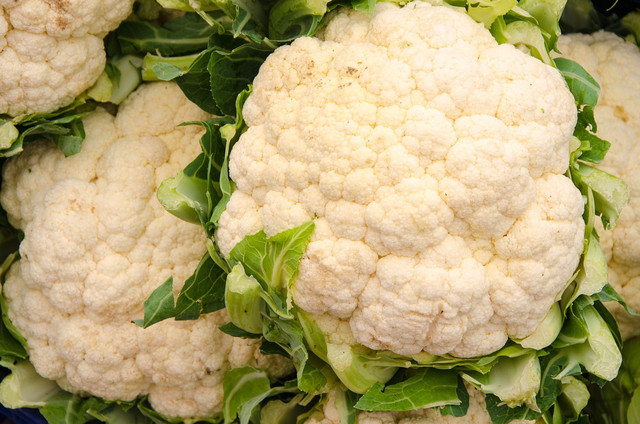 Cauliflower is an excellent winter vegetable, as it can resist frost very well. It requires a little maintenance, depending on the temperature and changes in weather, and requires good and regular watering. This winter vegetable is very versatile in the kitchen, and can be used in a number of delicious winter dishes. Why not try our Keto Cauliflower Rice recipe?
When to plant: Sow seeds in July/August.
How to plant: Plant seedlings in big flower pots if hard frost is to be expected and move into a greenhouse or cover with an old bed sheet. Otherwise, seedlings can be planted in the garden and kept there throughout a mild winter. Plant in soil mixed with compost and water well after planting.
When to harvest: The cauliflower should be harvested in the first weeks that it starts to show, once it has produced thick white florets. The best of the harvest tends to come in April.
8. Spinach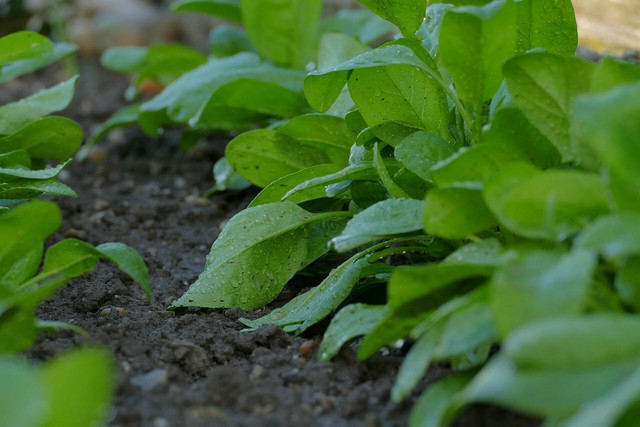 A garden is not complete without spinach, and a winter garden is no exception. This delicious and nutritious vegetable can be harvested in winter with just as much taste and health benefits as any other season. Spinach is a staple ingredient in any healthy and balanced diet, especially so for anyone following a vegetarian or vegan diet. This vegetable is delicious on its own in salads, cooked and added to pies or blended to make sauces and dressings.
When to plant: Sow seeds in late September. Plant them in late October to November, or when autumn turns to winter.
How to plant: Plant seedlings in open garden beds and cover with a polyethylene film. Plant in a polytunnel or cold frame if harsh temperatures are expected.
When to harvest: Harvest in mid to late fall and all throughout winter.
9. Arugula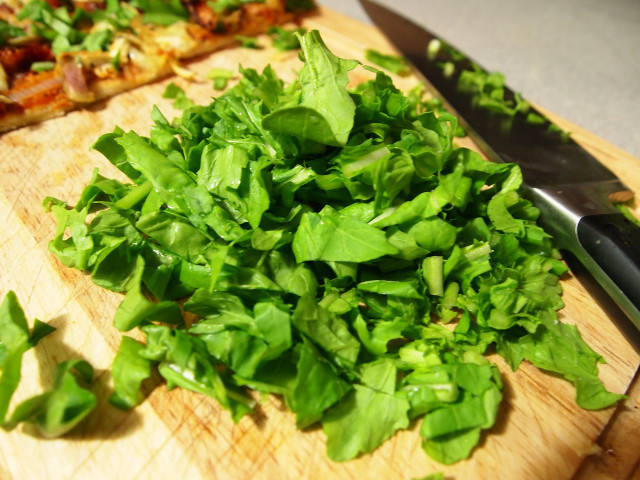 With a little bit of care and protection, this peppery, pungent and delicious vegetable can be grown and harvested in winter. If looked after, this leafy green will produce plenty of leaves to enjoy all winter. A bonus about growing arugula is that it attracts the least bugs and disease. Arugula is best enjoyed in salads, on top of pizzas, or added to pasta dishes before serving.
When to plant: Sow the seeds in early September
How to plant: Plant seedlings in a cold frame and polytunnel and allow the leaves to grow to their full size.
When to harvest: Harvest generally comes 2 to 3 weeks after planting, or when the leaves are 2 to 3 inches tall.
10. Leeks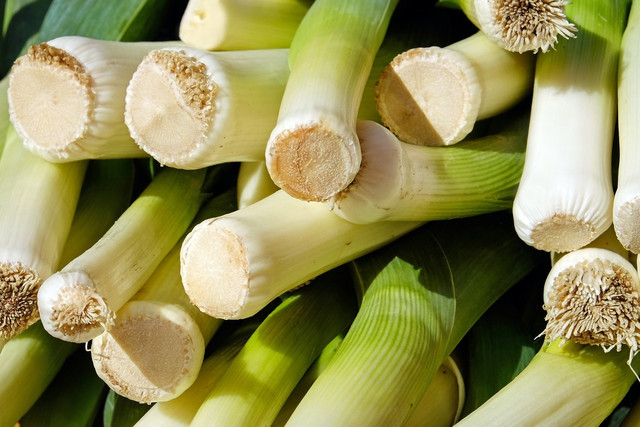 Leeks are known for their 'hardy-ness' among the gardening community. Winter leeks will be sure to stand proud in your vegetable garden, even through heavy snowfall and covering, until they are ready for the kitchen. Best served in soups, leeks also go well with potatoes, cheese dishes or combined with other winter vegetables as a hearty homemade vegetable broth.
When to plant: Plant leeks in early spring to fall.
How to plant: Plant in raised beds or containers. Plant the leeks about 6 inches apart, in nutrient-rich and well-drained soil. Top with compost.
When to harvest: Leeks are generally ready for harvest 100 to 120 days after planting, or when the stalks are about an inch thick.
11. Parsnips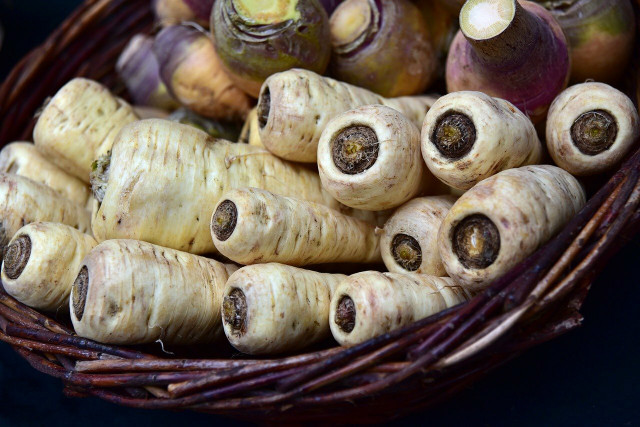 The beauty of growing parsnips in winter is that they taste their best when they have experienced some frost. For this reason, many experienced vegetable growers choose to only grow winter parsnips. The freezing temperatures turn the starch in the roots to sugar, giving these vegetables a naturally sweet and nutty flavor, perfect for winter dishes.
When to plant: Plant the seeds in mid to late summer.
How to plant: Plant in moist and nutrient-rich soil with good drainage. They like full sun to partial shade. Add a thick layer of organic mulch or compost before frost arrives.
When to harvest: Parsnips can take up to 105 to 130 days to mature and be ready for harvesting. This normally occurs during late autumn to early winter, after the foliage has wilted from the frost.
12. Radishes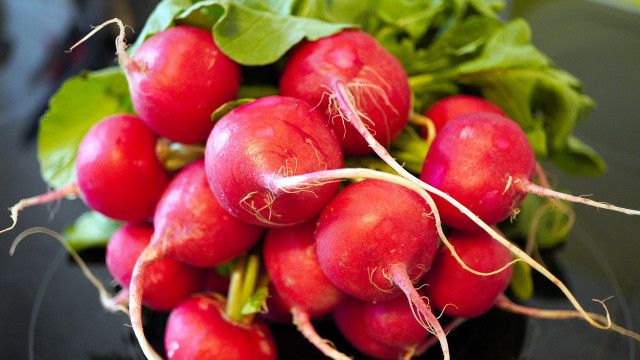 Radishes have a great bite and crunch to them, and are delicious served raw in salads, or pickled atop sandwiches or tacos. Although we may associate these colorful vegetables with spring and summer dishes, they grow very well over winter, and are just as tasty. They are also packed full of antioxidants, minerals, electrolytes, dietary fiber and vitamins, so are a great way of getting your fill of nutrients over the winter.
When to plant: Plant seeds from mid-June through early September.
How to plant: Plant radishes in a spot where they can get at least 6 hours of sunlight per day. Plant them in deep and fertile soil, 2 feet apart. Cover with compost and water well.
When to harvest: Radishes can be left in the ground once they are ripe, which takes around 8 to 10 weeks from planting. You just need to remove them from the soil before it freezes.
Tips and Tricks for Winter Gardening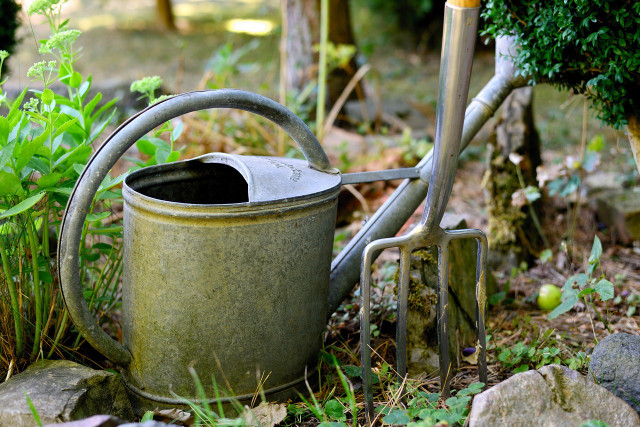 Growing winter vegetables is an easy and eco-friendly way to save money and continue enjoying homegrown, fresh vegetables all throughout winter. Here are some tips and tricks to keep your vegetable garden alive and thriving this winter:
Add mulch: This helps to keep the soil temperature stable throughout winter, protecting the roots. Use good quality, organic mulch for best results.
Watering: This step is especially important if you are expecting freezing temperatures, as it gives plants the chance to take up moisture before the ground is frozen.
Use polytunnels, cold frames and polyethylene film: Have these tools handy if you are expecting heaving snowfall or freezing temperatures. Covering your winter vegetables this way helps protect them from drastic drops in temperature or severe frost.
Read on:
** Links to retailers marked with ** or
underlined orange
are partially partner links: If you buy here, you actively support Utopia.org, because we will receive a small part of the sales proceeds.
More info
.
Do you like this post?
Thank you very much for voting!