Neem and turmeric are popular herbal remedies on their own, but what happens if we use them together? Here is how they work and why you should try them in tandem.
Neem and turmeric are common alternative medicines for a wide variety of ailments. They have several similarities.  
While neem has been used for centuries to treat skin conditions, turmeric is used for wounds and pain. As we will discuss, each has powerful anti-inflammatory properties and benefits that make them widely appreciated in Ayurvedic and Western medicine. 
So, here we'll cover the efficacy of these spices, how to use them and why you might want to keep this fusion close at hand.
Neem Uses and Benefits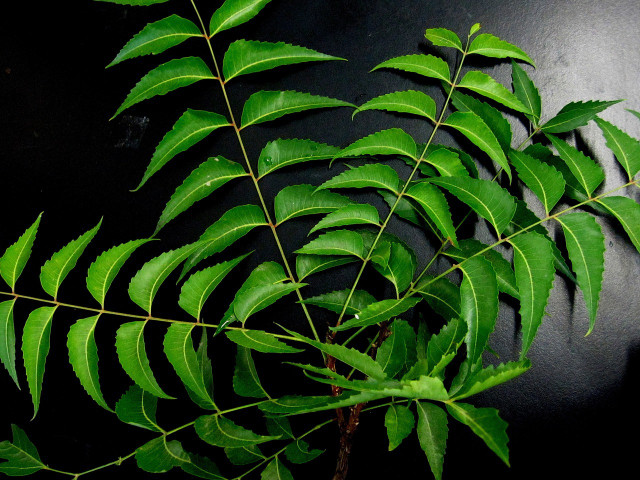 The neem tree is a mahogany species native to India. Its aromatic and bitter leaves are used in many forms, in teas, supplements and oils, for medical and non-medicinal purposes.
Read more: What Is Neem Tea and Why Should You Drink It?
Their original use stems from age-old Ayurvedic medical practices where neem was considered a curative for digestive problems like stomach ulcers, diarrhea and jaundice. In particular, neem leaves have traditionally been relied upon to treat skin issues, including acne, burns, cuts and insect bites.
Scientists believe that neem works so well because it is rich in active compounds, like anti-inflammatories and antioxidants, and helps with bodily detoxification. In fact, it may even assist our bodies' defense against cancer and diabetes.
To learn more about this plant, read our guides on the benefits and uses of neem leaves, as well as how to use neem oil on your skin.
Turmeric Uses and Benefits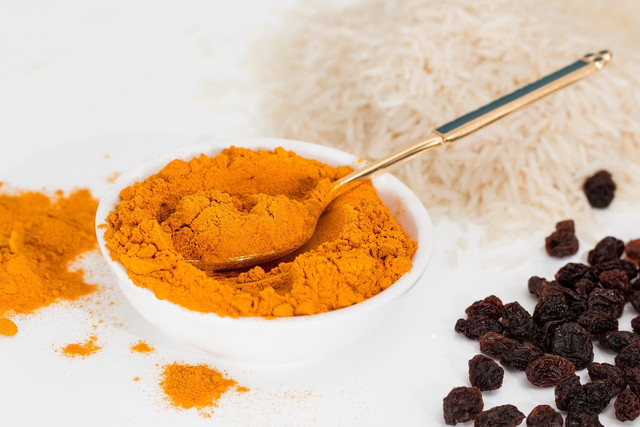 Turmeric is a member of the ginger family. The plant's root creates the warm and bitter turmeric spice that we're familiar with. However, in traditional Ayurvedic medicine, the root would also be boiled or used fresh, where it was known as Haridra. Haridra was prescribed for skin and respiratory conditions.
In more recent research, we see evidence that turmeric can help minister conditions such as diabetes, arthritis and metabolic syndrome. Though that research is still in the early stages, there are compelling findings that neem and turmeric might be the next big health duo.
Check out our other articles on how to use turmeric for food or cosmetics:
Neem and Turmeric For Hair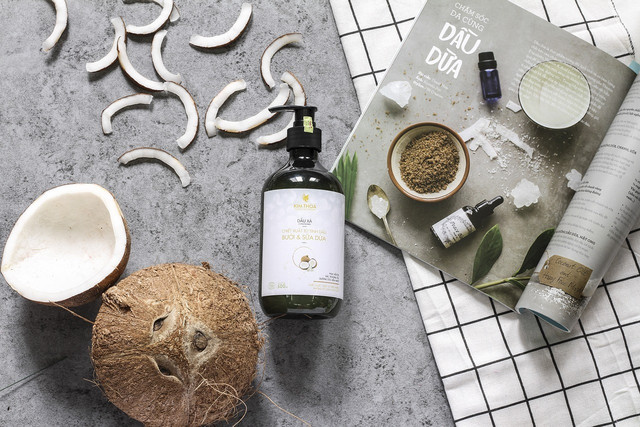 Many people use neem and turmeric as part of their personal care routines. Here are a few benefits they hold for skin, hair and teeth.
For hair
Neem has two active components that make it a good choice for hair care. The first is that it is an anti-inflammatory, and the second is that it's an antifungal. In the first case, research shows that inflammation is a critical but often understated aspect of hair loss.
Researchers determined that 40-70% of people suffering from hair loss had some form of inflammation on their scalp, usually around the blood vessels. Due to neem's anti-inflammatory and antifungal properties, studies indicate that it can promote hair growth and combat dryness and dandruff.
On the topic of dandruff and dryness, we can boost neem's efficacy by using it in conjunction with turmeric. Research shows turmeric also helps reduce inflammation and mitigate the symptoms of hair loss. For the best outcome, try the following neem and turmeric recipe.
Ingredients:
0.5 cups coconut oil
2 tsp. neem oil
2 tbsp. of turmeric powder
Instructions:
Melt the coconut oil in a pot or the microwave.
Combine the liquid coconut oil with the neem oil and mix well. Allow it to cool.
In a separate bowl, combine the turmeric powder and a small amount of water to form a paste.
Once you have a paste, gradually add the oil and mix until everything is combined.
Before trying this combination, we recommend doing a test patch on your skin. Neem can sometimes cause irritation, so you should wait at least 24 hours after doing the patch test before applying it to your scalp. If it doesn't bother your skin, rub the mixture into your scalp and leave it for up to 30 minutes. Then, simply wash and rinse with your usual shampoo and conditioner. 
Skincare and Face Mask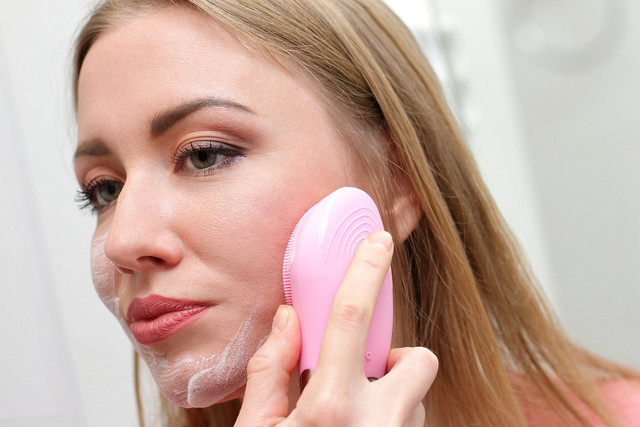 Turmeric and neem are known to be effective skin treatments for acne and redness. In research, it is believed that the anti-inflammatory properties of turmeric help reduce redness and skin irritation.
Likewise, neem protects the skin's barrier against UV damage and pollutants. So, it can be a powerful fighter against wrinkles and premature aging. 
To get the most out of both, combine them to create a neem and turmeric face mask. Apply it once or twice a month for the best results. Here's the recipe.
Ingredients:
2 tsp. neem powder
1 tsp. turmeric powder
Rose water
Instructions:
Combine the neem and turmeric powder in a bowl. 
Slowly add a few drops of rose water and stir until it forms a paste.
Apply the paste as a face mask. 
Again, we recommend doing a patch test around 24 hours before you use your neem face mask. Then, apply the mask for up to 10 minutes before washing and moisturizing your face as usual. Also, remember that turmeric can stain, so don't leave it on longer than 10 minutes. 
Neem and Turmeric For Teeth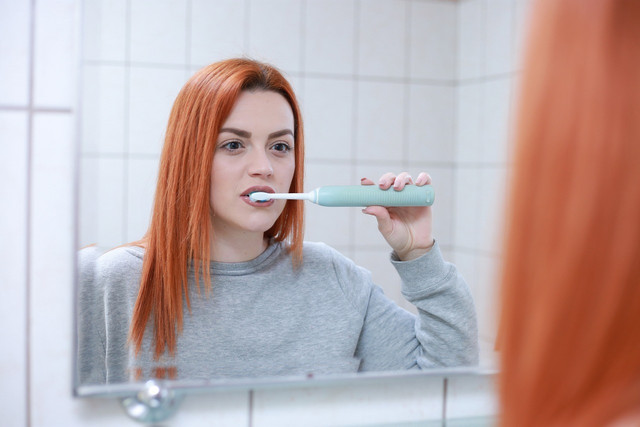 The last point of interest for neem and turmeric comes from a recent paper showing how they can be used as toothpaste. Researchers found that a ratio of 0.5% neem extract and 0.9% turmeric powder provide potent protection against tooth decay and gum disease. Here is a simple neem and turmeric toothpaste recipe.
Ingredients: 
1 tbsp. neem powder 
2 tbsp. turmeric powder
2 tbsp. baking soda
3 tbsp. coconut oil 
Optional: peppermint oil
Instructions: 
Mix the ingredients in a bowl till it gets a paste-like consistency. Neem is bitter, so peppermint oil can help it taste better — but it's not necessary. 
Store the toothpaste in a jar or tube. Each batch typically lasts last 7-10 days at room temperature. Keep it in the fridge to extend its use time.
Takeaways
Experimenting with neem and turmeric can yield great results for a range of issues and ailments. But it's always important to be safe when trying out products you haven't used before. So remember to patch test before using any new products, including homemade ones, in large quantities. With that in mind, you can enjoy the benefits of neem and turmeric to the max.
Read more:
** Links to retailers marked with ** or
underlined orange
are partially partner links: If you buy here, you actively support Utopia.org, because we will receive a small part of the sales proceeds.
More info
.
Do you like this post?
Thank you very much for voting!