Using neem oil for your skin is a natural way to keep yourself looking hydrated and blemish-free. However, using it does come with some risks.
Also sometimes known as 'nimba' or 'Indian Lilac', neem oil is a bitter and garlic-smelling oil made from the cold pressing of seeds from the neem tree. Most commonly found in its natural form in Southeast Asia and Africa, neem oil is unique in the sense that as well as being commonly used as a chemical-free pesticide to get rid of bugs such as removing carpet beetles naturally, it also has many benefits in its extracted form as a beauty product.
Why Use Neem Oil on Skin?
Containing various nutrients and active compounds such as fatty acids and Vitamin E, neem oil is highly regarded as a natural remedy for many conditions due to its antioxidant properties. From anti-aging creams to hair oils, this natural product can be used in your skincare routine to reduce redness and improve acne, as well as scalp hydration and as an ingredient in body lotions.
Neem oil is usually available at most health food stores and online. However, it is recommended that you purchase this oil in its 100 percent pure and organic form to avoid any unwanted chemicals sometimes leftover from purifying.
In terms of sustainability, neem oil is thankfully mostly regarded as a green and eco-friendly product in the sense that its production and extraction into oil has little negative impact on the environment nor harms wildlife when used as a pesticide in its natural form.
However, when buying, beware that there is limited research on neem oil and its impact on our ecosystems when used in beauty products. Some studies suggest that its use as a pesticide may damage bee colonies and their reproductive cycles. 
Still interested in the properties of neem oil for skin? Here are six benefits and risks of using neem oil on your body that may help you make up your mind.
6 Benefits of Neem Oil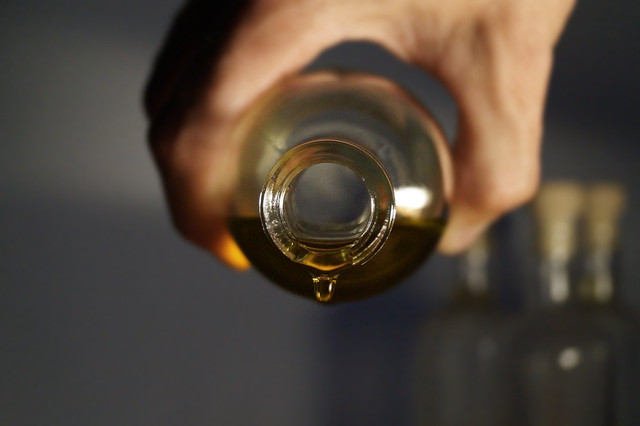 As previously mentioned, neem oil is a great source of nutrients such as Vitamin E as well as a natural antioxidant for your skin and hair. However, it has many other useful benefits when added to your skincare routine or as an active natural remedy. 
1. It Helps to Moisturize Skin
Neem oil can be effective as a natural moisturizer both for your face and body. In scientific terms, this oil is high in not only Vitamin E but in calcium and triglycerides, all of which are known to absorb easily into our skin and promote rejuvenation without being overly greasy.
As well as triglycerides and other fatty acids, neem oil also contains antioxidants such as carotenoids which are reported to help repair and regenerate the collagen needed for healthy and glowing skin. 
For more ideas for keeping your skin naturally hydrated, check out our recipe for all-natural homemade lotion.
2. Neem Oil Can Reduce Scarring
Neem oil applied to skin can also be used to reduce redness and the general prominence of scarring. Due to its moisturizing properties and omega fatty acids, skin is encouraged to heal faster. For an effective scar remedy, try mixing neem oil with turmeric, pure aloe vera or bentonite clay and apply once a week to the affected area.
3. It Can Treat Acne
As well as treating scars, neem oil is also helpful in preventing and reducing mild acne and the scarring associated with it when used on skin. To treat breakouts, it is recommended that you apply diluted neem oil to the irritated area or breakout with a cotton ball and allow it to absorb for up to 20 minutes. For more tips on being sustainable when keeping your skin healthy, check out our guide to getting clear skin naturally. 
4. Neem Oil Has Natural Anti-aging Properties
Neem oil as a natural ingredient can also be used as an anti-aging product. In terms of treating wrinkles, its richness in Vitamin E has been linked to the antioxidant needed to prevent tissue damage and the formation of wrinkles. Similarly, a 2017 study found neem oil to be also promising in treating the dryness and thinning skin associated with aging.
5. It Can Keep Your Hair Healthy
It can be hard to keep your scalp hydrated and to avoid itchiness when using natural and sustainable products. However, in its pure form neem oil has a long history of being useful in keeping your head and hair healthy. Its antioxidants are reported to act as a remedy for a dry scalp, as well as in helping alleviate dandruff. 
5 Risks of Using Neem Oil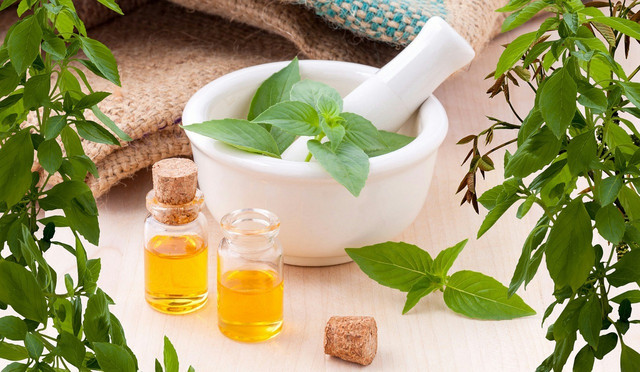 Both as a beauty product and as a natural remedy, neem oil does however have some reported side effects and properties to consider before incorporating it into your daily beauty routine. 
1. Neem Oil Has a Strong Odour
Unlike other facial and essential oils, neem oil has a harsh smell that can be distracting for some. Similar to garlic, make sure that this smell is something you can put up with before investing in neem oil. Alternatively, try mixing your neem oil with a few drops of a fragranced oil such as lavender before using to mask the scent. 
2. It's Unsafe in Large Amounts
Although helpful in treating skin irritation, monitoring the amount of neem oil you use is also important. In general, it is advised that you use neem oil on your skin for only two weeks at a time, due to concerns about the long-term effect it may have on kidney function and fertility.
Neem oil is also not recommended to be used by anyone with conditions such as multiple sclerosis, and diabetes, as well as anyone pregnant or breastfeeding.
3. It's Not Recommended for Children
Although helpful for adult skin, neem oil is not recommended to be used on or consumed by children. This is due to children having generally more of a sensitivity to undiluted neem oil and a greater risk of side effects such as vomiting and diarrhea. Similarly, neem oil has also been linked to a higher risk of miscarriages in pregnant women.
4. It Lacks Scientific Evidence
Despite having a long history of use as a natural beauty product, there is still debate over how effective neem oil actually is in helping your skin and hair. Although some studies exist suggesting that neem oil does have some positive impact on the healing of scars, treatment of acne, and as an anti-aging product, it is important to be aware that these studies are limited to small sample sizes and suffer from ethical issues as they mostly involve animal testing.
For more information on the environmental and ethical implications of animal testing, check out our article on the problem of animal testing in the US. 
5. Neem Oil Can Be a Skin Irritant
Neem oil is known to help treat skin irritation. However, in its undiluted form or used on sensitive skin, it can in fact also be the cause of skin irritation and redness. To avoid this, always do a spot test with a small amount of diluted oil on your skin before incorporating it into your skincare and beauty routines. Alternatively, try mixing your neem oil with jojoba or coconut oil to reduce its potency.
Read more:
Important Information regarding Health-related Topics.
** Links to retailers marked with ** or
underlined orange
are partially partner links: If you buy here, you actively support Utopia.org, because we will receive a small part of the sales proceeds.
More info
.
Do you like this post?
Thank you very much for voting!