These dry scalp home remedies attack the problem at its source: dry skin or too much oil on the scalp. Here's how to make your own itchy scalp home remedy with all-natural household ingredients.
Home remedies for dry scalp involve using only mild products that won't further irritate the skin and soothing itchy skin. The following home treatments using household products can help you get rid of an itchy scalp and return your skin the moisture and oil it needs.
1. The Right Shampoo: Everyday Dry Scalp Home Remedy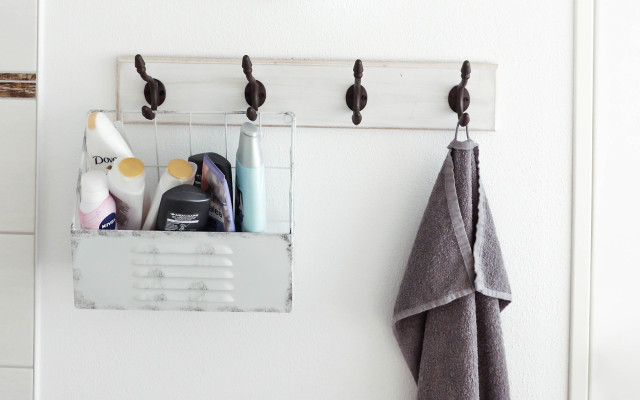 Best suited for washing your hair are shampoos with natural active ingredients and neutral pH values. Why not try our own DIY dry shampoo and save yourself a trip to the store?
Rinse your hair with lukewarm water, foam it up and rinse thoroughly.
Dry skin shampoos may help to remedy dry scalp symptoms. But be sure to buy organic products.
Important: When choosing your shampoo for dry skin, make sure that it doesn't contain microplastics. You can tell whether a product contains microplastics or microbeads by checking the ingredients list for the abbreviations PE, PP, PET, PMMA or indications of the presence of nylon. Also check for the "Zero Plastic Inside" logo – indicated by the recycling triangle with a zero inside. Download the Beat The Microbead app or check their website for a quick microplastics scan of your products if you're not entirely sure.
2. Hair Care After Washing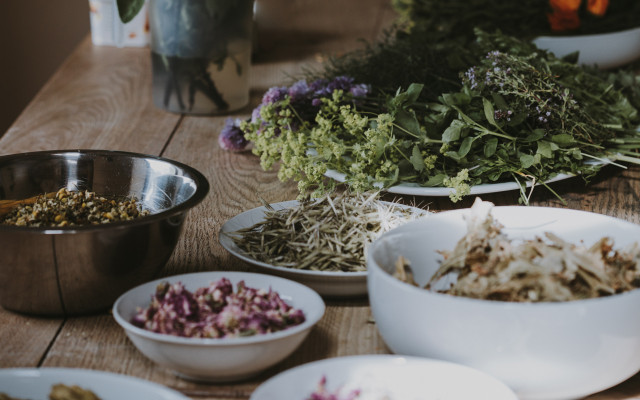 If your scalp is still dry or irritated after washing your hair, an acidic rinse may be the home remedy to try next. Apple cider vinegar makes for a well-suited itchy scalp remedy. It works is even better together with an herbal rinse. The herbs help to soothe the irritated skin.
If dry scalp leaves your skin irritated, reddened or flaky, herbal dry scalp remedies such as marigold, camomile or amber will help bring your skin back to normal. Rosemary stimulates blood circulation and also helps revive the skin. Read our guide on how to make rosemary water for hair for more information.
To make an herbal rinse, boil a pot of tea using these (dried) herbs, steep for 15 minutes and let it cool off. Once no longer hot, use the tea as a light rinse for your dry scalp.
3. Itchy Scalp Remedies: Oil Treatments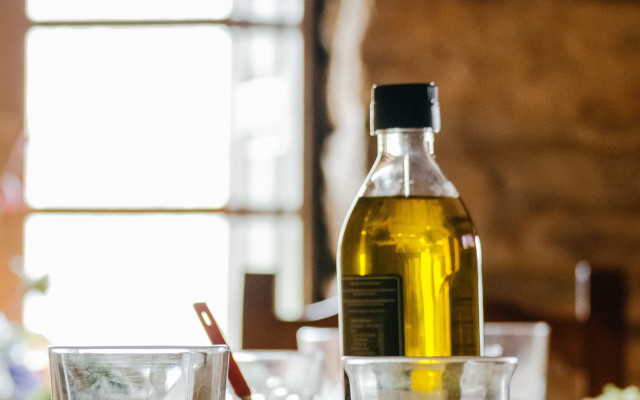 Oil treatments are another effective dry scalp home remedy. Apply them overnight and rinse thoroughly in the morning. The unsaturated fats contained in these oils return moisture to your skin. Best suited for this home remedy for itchy scalp are the following oils:
Olive oil
Sunflower oil
Sesame oil
Jojoba oil
Almond oil
4. Easiest Dry Scalp Remedy: A Balanced Diet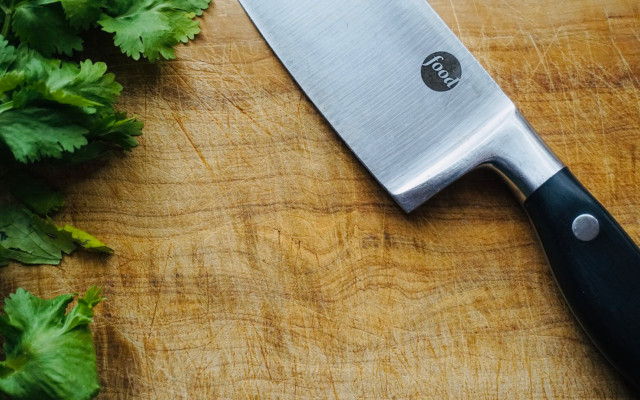 You can also improve itchy scalp by watching what you eat. Excessive amounts of alcohol and nicotine disrupt blood circulation in your skin preventing connective tissues from absorbing water as they should.
A balanced diet consisting of ample amounts of protein, vitamins and minerals can help to remedy your dry scalp. Another important player in maintaining a healthy scalp is your metabolism. This is responsible for transporting nutrients to the cells in question. Keep your metabolism's momentum going by drinking enough water.
Itchy Scalp Causes: Lack of Moisture or Oil
An itchy scalp can have multiple causes. Dry, warm air and a lack of moisture can dry out your skin and scalp even quicker:
dry air in winter
air conditioning systems
hot water in the shower
heat from hair dryers
styling with curling irons or straighteners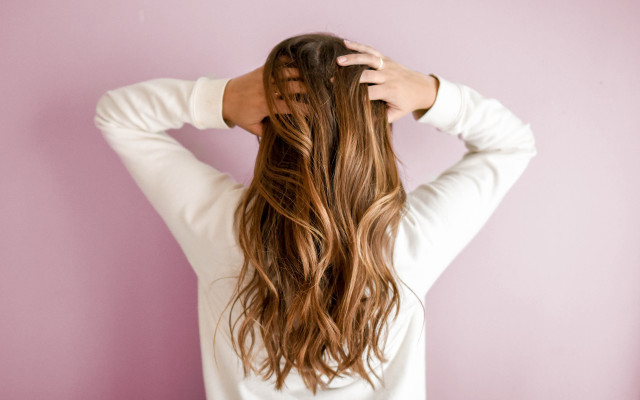 Further causes of dry scalp can also include various chemical contents of hair styling products or shampoos. In some cases, these can inhibit the body's natural ability to produce oils required for lubricating and moisturizing the skin. Prolonged use of chemical products can also lead to skin contact allergies.
Products containing alcohol (such as hair setting sprays or lotions and hair gels) remove oil from the skin.
Hair styling products containing silicone can prevent proper skin perspiration. This results in itching and flakiness of the scalp.
Hair spray also dehydrates and irritates the skin.
Some shampoos have basic pH values which harm the natural protective acid mantle on your scalp. After washing your hair, you should rinse with an acidic mixture to restore this protective layer. Sometimes the best dry scalp remedy for you merely involves switching to milder shampoos or skin care products.
With skin diseases such as neurodermatitis or psoriasis, the skin tends to itch, become irritated and in some cases flake off. After thorough cortisone treatment or chemotherapy, the skin and scalp dry out as well. If you suspect you may be suffering from a skin illness or contact allergies have not improved after you've stopped using a particular product, please do not rely on these dry scalp remedies alone and contact a dermatologist or skin specialist.
Dry Scalp: What Causes it?
Not everybody is prone to dry scalp. The condition is hereditary – your genes alone determine whether your hair is oily or rather dry. Additional factors affecting how often you experience itchy scalp include
your surroundings,
hormones or
various illnesses.
Women also tend to have drier skin than men on average.
Dry scalp is often attributed to the lack of either sebum or moisture. Sebaceous glands produce sebum, which, together with moisture from skin pores, combine to create a hydro-lipid layer which lubricates and protects the skin all over the body. This hydro-lipid layer is also known as the protective acid mantle. It helps guard the skin against infection.
When there is no longer sufficient moisture or sebum present on the skin, the protective layer degrades and this lead to irritation, itchy scalp or dandruff. This lipid layer also has an effect on your hair: It begins to appear brittle, lusterless and dry. This is when you should begin to consider using dry scalp home remedies.
You may also enjoy: Tutorial: Natural DIY Body Wash for Beginners.
Read more:
This article was translated from German to English by Evan Binford. You can view the original here: Trockene Kopfhaut: Diese Hausmittel helfen.
Important Information regarding Health-related Topics.
** Links to retailers marked with ** or
underlined orange
are partially partner links: If you buy here, you actively support Utopia.org, because we will receive a small part of the sales proceeds.
More info
.
Do you like this post?
Thank you very much for voting!