This DIY dry shampoo recipe makes greasy hair look fresh again – without water. Here's how to make your own homemade dry shampoo for dark hair as well as for blondes and brunettes.
Your hair is starting to look greasy and you've got no time for a shower? Or you're trying to wash your hair less often on purpose? Washing your hair too often can indeed damage the strands and cause split ends, stripping your hair of moisture.
One solution is store-bought dry shampoo – or even better: DIY dry shampoo. Dry Shampoo removes unnecessary oils from your scalp and hairline and leaves your hair looking fresh. Homemade dry shampoo consists of all-natural ingredients and is super simple to use.
Interested in the many advantages of washing your hair less often? Check out the 10 Unexpected Benefits of Not Washing Your Hair.
For Blonde, Brunette or Dark Hair: DIY Dry Shampoo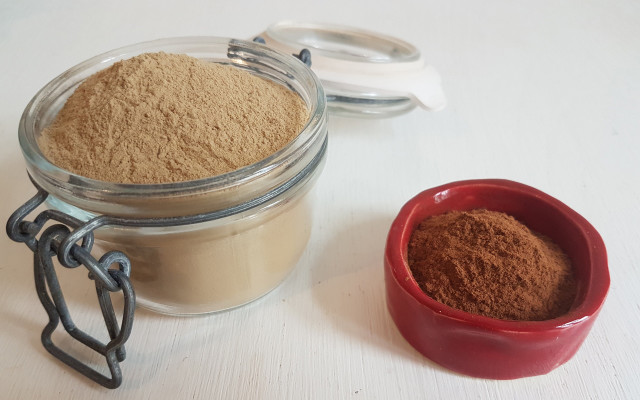 Want to make your own DIY dry shampoo? It's easy and you probably have all of the ingredients you need in your cupboard. Not to mention, homemade dry shampoo is also very cheap. Here are some ideas:
Recipe #1: Organic corn starch. It quickly absorbs all unnecessary grease and is easy to comb out. Simply apply it to your hair with a makeup brush and let it sit for a few minutes. Comb it out afterwards.
Recipe #2: Organic flour (wheat or rye, but not whole wheat flour!). As a simple DIY dry shampoo, this is also easily applied with a makeup brush and does exactly what it should.
Recipe #3: Medicinal clay. If a lasting gray tinge is an issue with the other methods, then try medicinal clay as a natural dry shampoo instead. The clay comes in various colors, so you can choose one closest to your natural hair color. It's as easily applied and works just as well as conventional dry shampoos.
For brunette or black hair: Dry Shampoo can sometimes leave a slightly gray tinge. Avoid that by mixing a small bit of organic cocoa powder into the dry shampoo of your choice. It has a lovely chocolate smell, too.
How Dry Shampoos work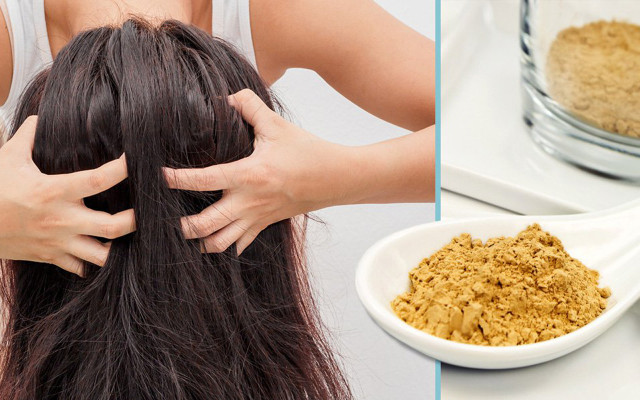 Homemade dry shampoos don't contain any harmful ingredients, but they're no magic formula either. The open secret of their efficacy: various starches bind to the oils from your scalp. After a few minutes, these are easily combed out together, leaving your hair less greasy.
The effects of using dry shampoo are appealing, but experts warn that real hair washing cannot be replaced with dry shampooing alone. Whether store-bought or a homemade DIY: dry shampooing is only a short-term solution – a temporary "freshening" – which does not provide any actual deep cleaning results.
However, besides using DIY dry shampoos every now and again, there are alternatives to the usual store-bought shampoos: No Poo Shampoo: The Natural Alternative to Conventional Shampoo
Does Dry Shampoo Powder Cause a Grey Tinge?
The effective principle behind dry shampoo (homemade or store-bought) has been applied for centuries. Powders comprised of plant-based starches or talc are distributed throughout the hair and massaged into the hairline. This method was incredibly popular in the 18th and 19th centuries, when people bathed far less frequently than today. The greyish hair so commonly seen in portraits from this era was a result of this behavior – regularly powdering hair resulted in a noticeable grey tinge.
For this reason, dry shampoos were long frowned upon; but in the last few years, they've made a significant comeback. Modern products absorb unnecessary oils and simultaneously provide more volume. Their formula prevents the greyish tinge, because it requires just a small amount in order to be effective, and because it can be easily removed through brushing.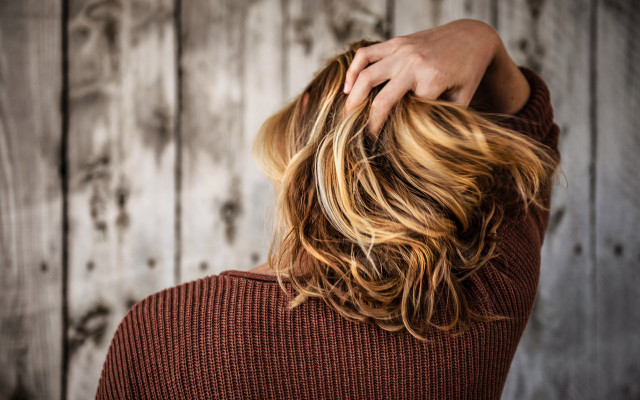 If you're looking for the best homemade dry shampoo but want to avoid a grey tinge, we recommend you experiment with our DIY dry shampoo recipes above to find out which one works best for your hair.
Read on: Dry Scalp: These Home Remedies Help Treat an Itchy Scalp
How to Use Dry Shampoo Correctly
There are two different types of dry shampoo: spray-on and shaker application. Spray-on products must be shaken well before use in order to evenly disperse the dry shampoo particles. Then, spray it directly onto your hair, massage it in with a towel and allow it to sit for three minutes. Comb it out and you're done!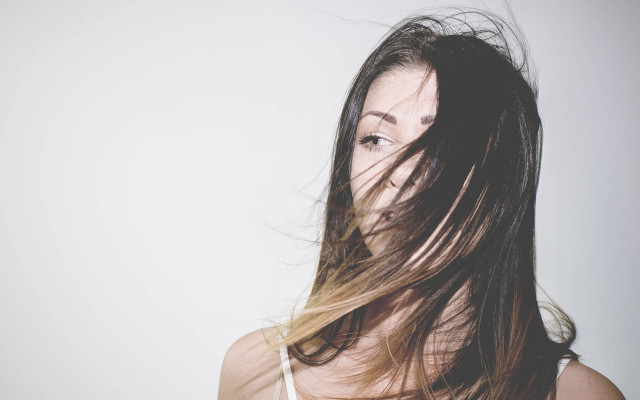 Powder applied from a canister is nearly as simple to use. It's easiest to apply it with a large makeup brush, since the shaker openings make it difficult to apply the correct amount directly to the hair. Shake out a little bit of the dry shampoo onto your palm or into a small dish and apply it with the brush. This allows for even distribution throughout your hair. Massage it in, allow it to work for a few minutes, comb it out, and you're ready to go. You can apply DIY dry shampoo the same way.
DIY Dry Shampoo: Ingredients you should Avoid
Beauty is suffering, so the old saying goes. In the case of dry shampoo, however, it's the environment that may suffer. While the main ingredient in most shop-bought dry shampoo is harmless rice flour, some other ingredients, especially in spray-on varieties, are harmful to the environment. In order to ensure an even distribution of shampoo particles, spray cans release greenhouse gases like butane.
Both types of dry shampoo include additional ingredients like essential oils (for scent), silicone, solvents (propylene), and alcohol, all of which can harm people with allergies or sensitive skin. Many products also contain talc which is a suspected carcinogen. You should therefore always read the ingredients of your chosen products carefully in order to avoid any unintended health risks.
Or: simply make it yourself. With DIY dry shampoo, you'll always know exactly what is in it – and if you chose to use corn starch or flour as a homemade dry shampoo, you probably won't even have to go to the shop.
This article was translated from German by Hilary. You can view the original here: Trockenshampoo selber machen: Rezepte mit natürlichen Zutaten.
** Links to retailers marked with ** or
underlined orange
are partially partner links: If you buy here, you actively support Utopia.org, because we will receive a small part of the sales proceeds.
More info
.
Do you like this post?
Thank you very much for voting!