Is your skin making you feel self-conscious? Learn how to improve skin texture using the most eco-friendly, sustainable methods and products.
Uneven skin texture, small bumps on your forehead or scarring might make some people self-conscious about their skin. Next to invasive treatments, there are a couple of simple techniques you can incorporate into your routine, as well as some vegan, cruelty-free products.
We'll explain where uneven skin texture comes from, recommend some products for each skin type, discuss how to improve skin texture and give you four certified cruelty-free products to keep your skin smooth and even.
What Causes Uneven Skin Texture?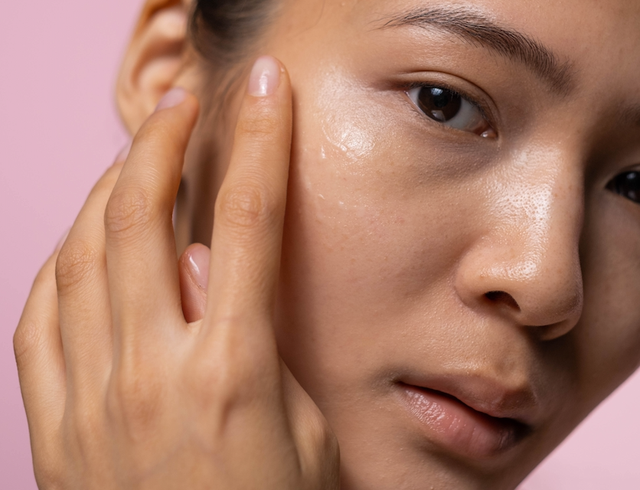 Usually, uneven skin texture is caused by a build-up of dead skin cells that sit on top of your healthy skin. These dead skin cells clog your pores and will make your skin bumpy and uneven. Dead skin cells build up particularly fast if you produce a lot of sebum, have very dry skin or tend toward poor cleansing habits. This type of excess skin causes skin texture in most cases, so we will mainly focus on it during the rest of the article.
Of course, there are other types of skin texture that many people want to "fix," like acne scarring or signs of aging. These tend to be harder to tackle and often require more specific solutions, such as microdermabrasion or laser treatment. However, some of the tips we include on how to improve skin texture will also benefit acne scarring and signs of aging.
Note: Uneven-textured skin is not objectively bad, nor is it something to be ashamed of. These tips are meant to be a guideline for those who choose to treat their skin texture for personal reasons and self-care, but no one should feel obligated to do so. While people on TikTok might praise their "glass skin," remember that the appearance of your skin is dependent on various factors such as genetics, sleep, hydration and air pollution.
Six Habits to Improve Skin Texture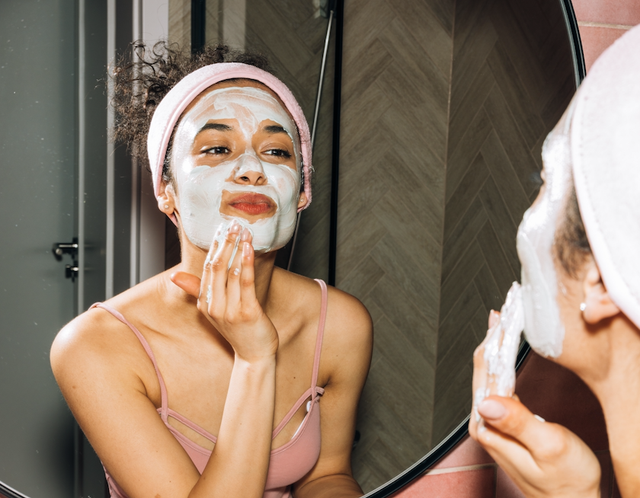 1. Find the cause of your clogged pores
There might be one specific product you're using that is responsible for clogging your pores or creating skin texture. Try to find that product — chances are high it might be a moisturizer that is too heavy for your skin type. If you're acne-prone, use a tool like this one to check if the products you're using are comedogenic (pore-clogging).
You can copy and paste the ingredient lists from your products into this tool to avoid using products that might cause uneven skin texture. Check out our guide to the five comedogenic ingredients to keep off your skin if you're struggling with clogged pores.
2. Try double cleansing
This technique is said to have originated in Korean skin care routines, which are supposed to be done at night.
To remove your makeup, use an oil-based cleanser and rub it onto your dry skin for one minute. Next, go in with a water-based cleanser to remove the excess oil film and fully cleanse your skin. Be sure to also massage it into your damp skin for one minute. The timing is crucial to really clean your skin, so don't skip massaging both cleansers after just a couple of seconds. Make sure to thoroughly remove any residue of your oil cleanser to avoid further skin texture build-up.
Double cleansing is supposed to prevent clogged pores by thoroughly removing makeup, sunscreen and pollutants you might be exposed to during the day. An oil cleanser will replace any other makeup remover, like micellar water or eye makeup remover. To many people, it is much more effective at removing makeup and dirt, yet much gentler at the same time.
Tip: When in doubt, making your own DIY face wash is a great way to treat your skin well while removing dirt effectively.
3. How to improve skin texture using retinoids
While many retinoids need to be prescribed by your dermatologist, there are some prescription-free options. Originally designed for acne, retinoids are also shown to have anti-aging properties. Retinoids are essentially highly dosed bombs of Vitamin A that accelerate your skin's turnover. Because of this, they help clogged pores clear out faster.
Bear in mind that retinoids are heavy-duty products, so introduce them into your routine slowly. For this reason, dermatologist Dr. Whitney Bowe developed the TikTok-famous method called "skin cycling", where you alternate your retinoid nights with exfoliation nights and recovery nights to avoid overwhelming your skin. Read all about it in our article Does Skin Cycling Work or Is It a Myth?
4. Stop picking your skin
While it may be a compulsive habit, try to stop picking at your blemishes or clogged pores. This will only further spread bacteria and hinder your skin from healing. While treatments by trained estheticians might make sense, untrained people tend to pick too aggressively and thus pick at deeper levels of the skin, resulting in scar formation and discoloration. These may even lead to acne scars that will be much harder to get rid of than a pimple.
Learn more: How to Stop Skin Picking for Good: 5 Tips
5. Use a BHA product
BHA (beta hydroxy acid) is a chemical exfoliant known as salicylic acid. Its anti-inflammatory properties help to reduce blemishes, blackheads and enlarged pores. It has been proven that BHA products can remove dull skin and aid in promoting cellular renewal. BHA products are typically less irritating than AHA (alpha hydroxy acid) and better suited for oily skin. This is one of the most helpful changes you can make while learning how to improve skin texture.
6. Do face massages
Regular face massages increase short-term and long-term blood flow to your skin, might loosen scar tissue and generally help your skin absorb products better. If you want to know more, read 8 Face Massage Benefits: Does It Really Work?
How to Improve Skin Texture: Vegan and Cruelty-Free Products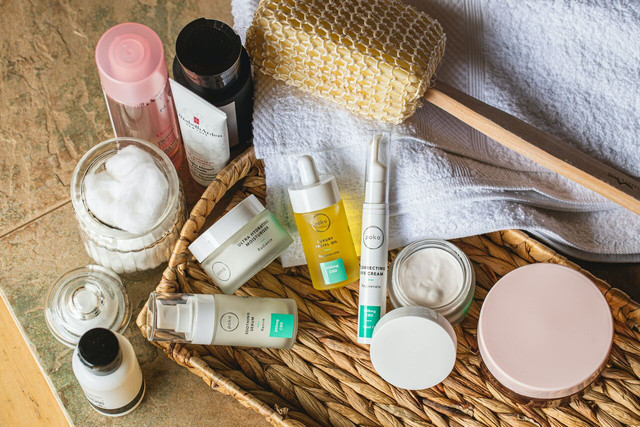 When teaching yourself how to improve skin texture, you should definitely do your own research and/or see a dermatologist to learn which products align with your skin type. However, if you find yourself wondering about vegan and cruelty-free options for the products mentioned in the section above, here are our recommendations:
Recommended read: 12 Questionable Habits & Products to Ban From Your Bathroom
Key Takeaways for How to Improve Skin Texture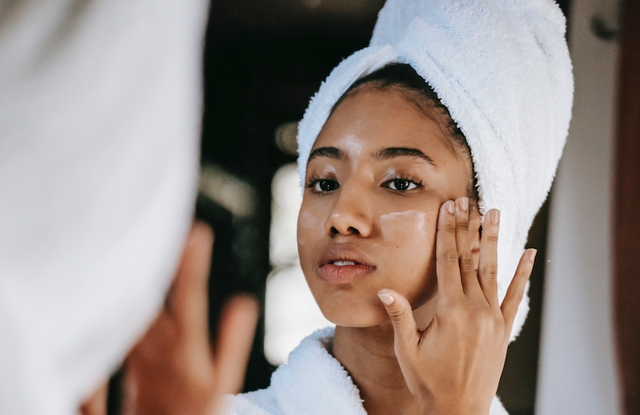 It is important to note that you should prioritize listening to your skin over trying out every viral skin care product. Stay consistent with your routine and don't overwhelm your skin by incorporating too many new products at a time. If you have found products and habits that seem to improve your skin texture, stick to those.
Avoid using comedogenic products, especially if you have acne-prone skin. Always keep in mind that you must be patient with your skin. You might only see results after six to eight weeks, and in the meantime, your skin texture could even get worse. Look out for signs of a damaged skin barrier and try to maintain your skin's health by using soothing, hydrating products with plenty of ceramides.
Read more: 
** Links to retailers marked with ** or
underlined orange
are partially partner links: If you buy here, you actively support Utopia.org, because we will receive a small part of the sales proceeds.
More info
.
Do you like this post?
Thank you very much for voting!