Exfoliation is a great way to promote healthy skin. Read on to explore how to exfoliate your skin without increasing your carbon footprint.

Whether you're trying to evict dead skin cells or improve your skin's natural glow, exfoliation is an excellent self-care tool that can improve skin health and appearance. This comprehensive guide will walk you through the main aspects of exfoliation, how to exfoliate your skin, and some considerations to keep in mind during the process. 
When done correctly and safely, exfoliation can leave you feeling relaxed, rejuvenated, and silky smooth. 
What is Exfoliation?
When you remove dead skin cells from your top layer of skin, you're exfoliating. There are two types of exfoliation: chemical and mechanical. 
Chemical exfoliation is a process where a solution is used to remove dead skin cells and clarify the skin. While chemical exfoliation dates back to Ancient Egypt, current attempts at chemical exfoliation should only be performed, prescribed, or recommended by a doctor. 
Mechanical exfoliation, however, is a perfectly safe practice for at-home skincare gurus when done correctly. While exfoliators should make considerations and adjustments for their skin type and sensitivity, natural exfoliants are completely safe to use at home.
Benefits of Exfoliation
One of the biggest benefits of exfoliation is the removal of dead skin cells which, in turn, improves circulation and skin appearance. 
Dead skin cells make up the first 18 to 23 layers of skin. While dead skin cells provide new skin cells some protection from the elements, it's unlikely that exfoliation will remove enough dead skin cells to cause harm to new cells. 
When dead skin cells are removed, the process of skin cell death and replacement kicks into gear to compensate, making skin look more bright, healthy, and fresh. The oils in most exfoliation products and recipes also promote moisturization, another boon to skin's appearance. 
Store-Bought vs. DIY Exfoliants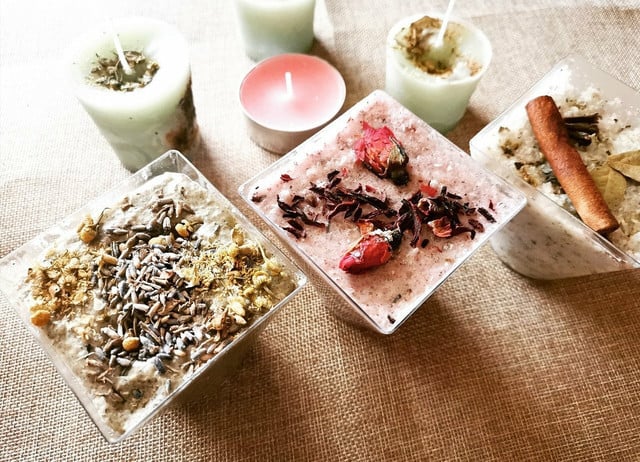 You can either buy an exfoliant or make one at home. If you're using a store-bought exfoliant product, there are two main considerations to be made: the ingredients in the product and the product's packaging. 
Store-Bought Exfoliants
If you're using an exfoliant you already have at home, check the ingredients label. Exfoliants should only contain ingredients that you can name, like some kind of oil (olive, jojoba, and coconut are common) and an abrasive ingredient (salt and sugar are ubiquitous). 
Preservative ingredients like tocopherol acetate (a vitamin E derivative), propylene glycol, and EDTA are safe for use as topicals, but be sure to research any unfamiliar ingredients before using the exfoliant on your skin. 
Before buying a new exfoliant product, look for sustainable packaging. Glass jars are recyclable, and some plastic jars can be recycled (check your local recycling center's regulations). But, making your own exfoliant is the best way to reduce plastic use in the bathroom.
DIY Exfoliants
Making your own DIY scrub is easy. You'll just need to combine three ingredients:
An unscented oil, like olive, coconut, or jojoba
A generous helping of coarse salt or sugar
A few drops of your favorite essential oil
The best thing about making your own exfoliating scrub is that you can control the ratios of all ingredients and experiment with different formulas to find the best one for your skin.
How to Exfoliate Your Skin Step-by-Step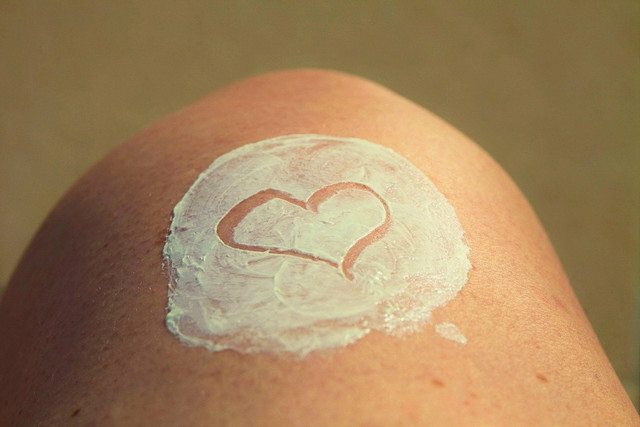 Exfoliation simply involves rubbing your skin with a slightly abrasive material to remove dead skin cells and add moisture. Here's a guide to how to exfoliate your skin, step-by-step.
1. Wet and Gently Scrub Your Skin
Once you have your product ready, hop into the shower. Rinse your body with warm water, making sure that every body part you want to exfoliate is thoroughly soaked. 
Scoop a spoonful-sized amount of your exfoliating product out of the container, and begin to spread it around on your skin. Be gentle: The exfoliant will work its magic on your dead skin cells without vigorous or aggressive rubbing. 
Scrub each part of the body for approximately 10 seconds. The timing doesn't have to be precise but try to be on the side of brevity to prevent potential skin irritation. 
2. Rinse Thoroughly
After scrubbing, rinse your skin thoroughly. Oils can sometimes leave a slick on the shower floor, so make sure to rinse that area to prevent slips and falls. 
A slightly oily residue on your skin is completely normal. Water and oil don't mix very well, so small amounts of oil can remain on the skin after rinsing, which will provide moisture to your newly-exposed skin cells. 
While rinsing, you should be able to feel the difference: Your skin will be noticeably smoother.
3. Moisturize Your Skin Afterwards
An important post-exfoliation treatment is using a moisturizing lotion or cream. Exfoliation removes a significant amount of dead skin cells, exposing fresher cells to the elements. 
Using a moisturizing lotion will return moisture to your freshly washed skin, prevent future dryness, and protect your freshly exposed skin cells from contaminants in the air and on your clothes. 
Your skin will also be more sensitive to sun damage immediately after exfoliation. If you plan to be out in the sun after exfoliating, use a moisturizing lotion with SPF to prevent sunburn or irritation.
How to Exfoliate Skin That's Oily, Dry, or a Combination
The beautiful thing about making your own DIY exfoliant scrub is that you can tailor your formula for your skin type. For instance:
If you have oily skin, cut back on the oil in your recipe or use a non-comedogenic oil (like grapeseed or sunflower seed oil).
If you have dry skin, increase the oil volume for more moisture introduction. 
If you have combination skin, use an oilier exfoliant for dry areas and a dryer exfoliant for oily areas.
When exfoliating, it's also important to account for your skin's sensitivity. If you're prone to skin rashes when using new beauty products, err on the side of caution when creating your own recipe:
Skip the essential oils and opt for an unscented exfoliant.
Use coarser abrasives, like coarse sea salt or demerara sugar.
Use a gentle oil, like baby oil.
Exfoliate each body part for a shorter period of time to prevent irritation if your skin is particularly sensitive.
How to Exfoliate Skin in the Right Places
It's safe to exfoliate most areas of your body, but you should completely avoid exfoliating some highly sensitive areas:
Genitals should be avoided. For people with vulvas, the introduction of salt, sugar, or oil to your vaginal bacteria culture can alter your vagina's natural pH, which can cause discomfort or a yeast infection. 
Nipples are too sensitive to exfoliate, and exfoliating them could cause irritation, chafing, or bleeding. 
Exfoliation is for external areas only. There's no need to exfoliate the inside of your mouth or any other orifices. 
How Often Can I Exfoliate?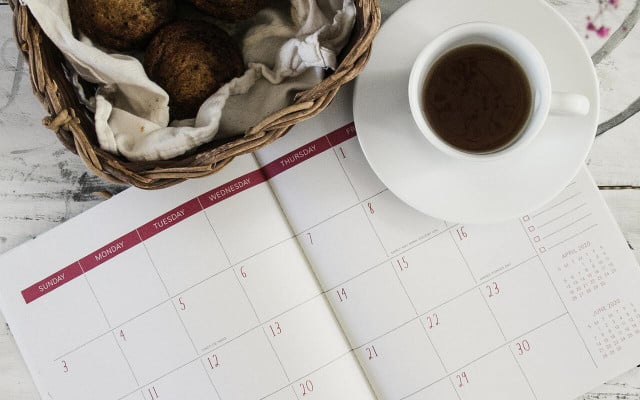 While exfoliation is safe, you should exfoliate as infrequently as possible to prevent skin damage. Exfoliating less than once per week will keep your skin refreshed, hydrated, and rejuvenated without scrubbing away new skin cells. 
If you're using a homemade lip scrub to exfoliate your lips, reduce your exfoliation schedule even further. Your lips and face are particularly sensitive areas, and should only be exfoliated once every two weeks (or even more infrequently). 
How to Exfoliate Skin without Damage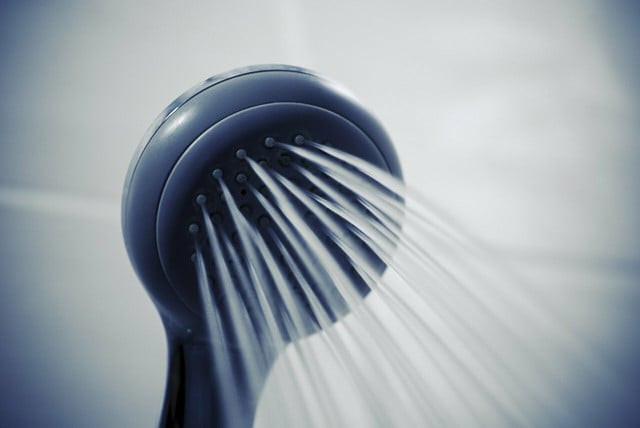 Exfoliating skin safely comes down to four major factors:
Use or make products with ingredients that you recognize and that don't cause skin irritation or allergic reaction. 
Exfoliate gently to prevent unnecessary abrasion. 
Avoid sensitive areas that shouldn't be exfoliated, like genitals, nipples, and orifices.
Don't exfoliate too frequently. 
As long as you pay attention to your chosen ingredients, listen to your body, and take necessary precautions, exfoliation won't cause skin damage. 
Now that you know how to exfoliate skin and prevent skin damage, hop in the shower and start scrubbing away those dead skin cells! Exfoliating is one of the most satisfying self-care routines. You notice results right away, it's good for your skin, and it improves your skin's feeling and appearance. Happy exfoliating!
Read more: 
** Links to retailers marked with ** or
underlined orange
are partially partner links: If you buy here, you actively support Utopia.org, because we will receive a small part of the sales proceeds.
More info
.
Do you like this post?
Thank you very much for voting!