When it comes to skincare products, all-natural ingredients are always the best, and our makeup remover should be no exception. Follow this guide for DIY makeup removers that will leave your skin feeling fresh and clean, without the harsh chemicals.

Why Not Store-Bought Makeup Remover?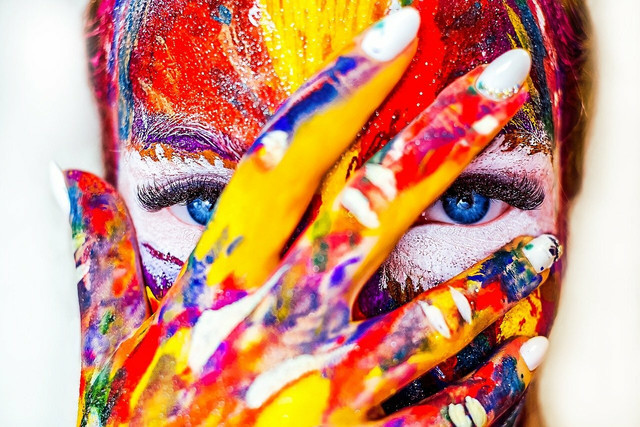 Makeup remover is meant to cleanse your face of makeup, but conventional store-bought products rarely do the job without taking a toll on your skin. Most regular makeup removers are filled with a number of potentially damaging chemicals, perfumes, and alcohols. They can cause inflammation and strip the skin dry. This is especially harmful to facial skin, as our eyes and mouth are sensitive areas that should be treated with care. 
In contrast, homemade makeup remover is far more gentle. It removes makeup and also cleanses and soothes the skin at the same time. 
Switching to DIY makeup removers is better for your face and for your wallet, as you most likely already have all the ingredients on hand. Plus, you'll be doing the planet a favor. By making your own DIY natural makeup remover, you can help cut down the 8 million tons of plastic waste that get thrown into the ocean each year. So what are you waiting for?
Read on: Mica in Makeup: The Problematic Mineral that Makes You Sparkle
1. DIY Makeup Remover For Oily Skin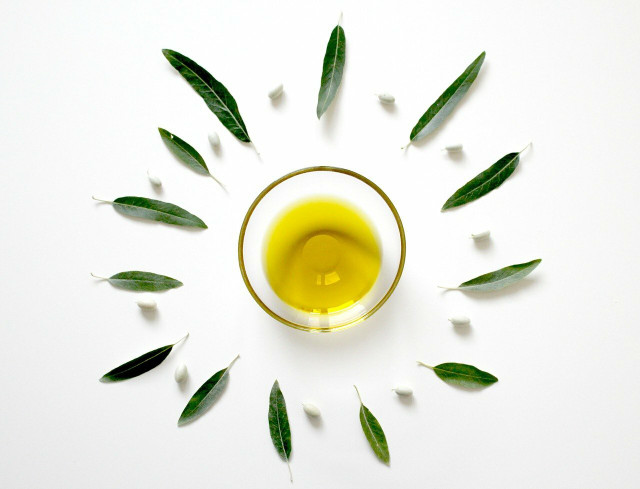 Although it may seem strange to cleanse your oily skin with more oil, trust us, it works. Oil actually dissolves the excess oil in your skin. The most popular oils to use on your skin are olive and castor oil, but your skin might prefer coconut or avocado oil, for example, so feel free to experiment and find what works best for you. Make sure to buy organic and, if possible, fairtrade oils.
This recipe also includes witch hazel, which is a godsend for dry skin (and all kinds of skin really). Its anti-inflammatory properties and abundance of antioxidants make this natural ingredient an easy choice for homemade natural skin remedies.
Ingredients:
2 tbsp jojoba oil
2 tbsp witch hazel
1 tbsp aloe vera 
Instructions:
Funnel all the ingredients into a dispenser with a sealable lid. Shake the bottle to combine. Apply a small amount to your reusable makeup remover cloth (or a warm damp cloth) and gently rub the ointment on your face. Wash away with water.
2. For Sensitive Skin: Rosewater
Rosewater is very soothing and refreshing, so it makes for a great DIY makeup remover for anyone suffering from sensitive skin. It will also leave you with a subtle rose fragrance on your skin. 
Ingredients:
2 tbsp rosewater
1 tbsp aloe vera
Instructions: Stir the rose water and aloe vera together and funnel into a bottle. Gently rub on your face and eyes to remove makeup.
A spray bottle is best for this DIY makeup remover, because rose water doubles as an awesome toner. Feel free to spray your face with this homemade solution both morning and night. 
Read more: Rose Water for Skin: Benefits and How to Use It
3. Homemade Makeup Remover For Acne-Prone Skin: Honey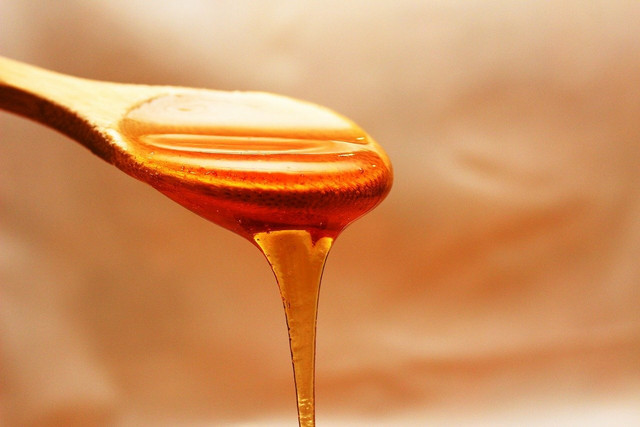 Honey is known for its antibacterial properties, which makes it the perfect natural home remedy for acne-prone skin. It will also draw out moisture and kill dead skin cells. 
Ingredients:
1 tbsp honey
1 drop oil of choice 
Instructions:
Combine the ingredients in a small dish and apply directly to your face. Use circular motions with your fingers to melt the solution into your skin. Wipe away with a warm damp cloth.
4. For Dry Skin: Glycerine and Green Tea
Glycerine is very moisturizing, and green tea is anti-inflammatory. Mix them together and you have a match made in heaven for dry skin. 
Ingredients: 
½ tbsp vegetable glycerine  
1 tbsp brewed Green Tea 
1 tbsp oil of choice
Instructions:
Combine all the ingredients in a dispenser and shake well. Apply to the skin using a cotton pad or cloth. Leave the DIY makeup remover on the skin for a few seconds before wiping it away. 
Read more: Dry Skin Remedies: 9 Ways to Soothe Dry Skin Naturally
5. For Bad Skin Days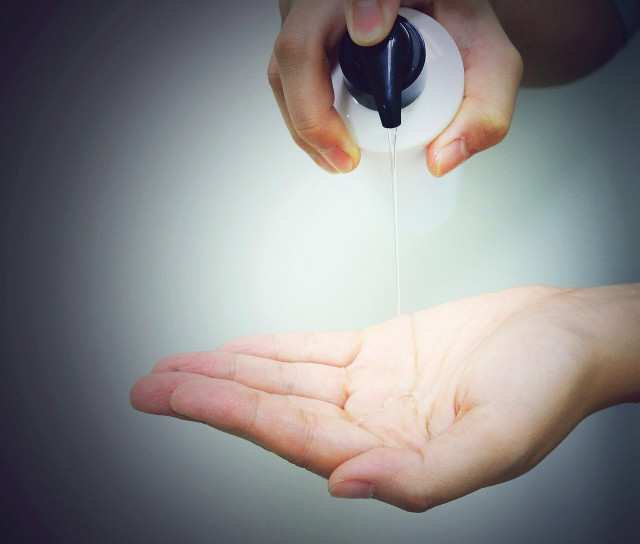 Baby shampoo is designed to be very gentle on the skin, with no toxic chemicals added. You can use it to make a gentle homemade makeup remover to help soothe your skin on days when it isn't at its best. We recommend using only all-natural, organic, and perfume-free baby shampoo.
Ingredients:
½ tbsp baby shampoo
¼ tbsp oil of choice 
8 oz water
Instructions:
In a bottle, combine the baby shampoo and oil first. Then add the water and shake well. Apply using a cloth or reusable makeup pad. Let the solution sit for longer on any areas that may be a little more stubborn.
Something to Consider
Everyone's skin is unique. This means some of these natural homemade makeup removers may not work on your skin. We recommend always doing a patch test before applying any DIY makeup removers straight to your face. 
How to do a patch test:
Clean a small area of your forearm with mild soap, then pat dry.
Apply a small amount of the makeup remover to the skin, and cover with a bandage 
Keep the area dry for 24 hours before removing the bandage and assessing the results. 
 Read more:
** Links to retailers marked with ** or
underlined orange
are partially partner links: If you buy here, you actively support Utopia.org, because we will receive a small part of the sales proceeds.
More info
.
Do you like this post?
Thank you very much for voting!