Healing acne scars can be a long and tedious process. In this article, we'll delve into how to remove your acne scars naturally and achieve a smoother skin texture.
As if acne isn't bothersome enough, many acne-prone people tend to be left with scars later. These scars often look like little holes or bumps and are often caused by using the wrong blemish treatment. In this article, we'll go over the causes of acne scars, how to remove acne scars naturally and how to prevent getting them in the future.
Where Do Acne Scars Come From?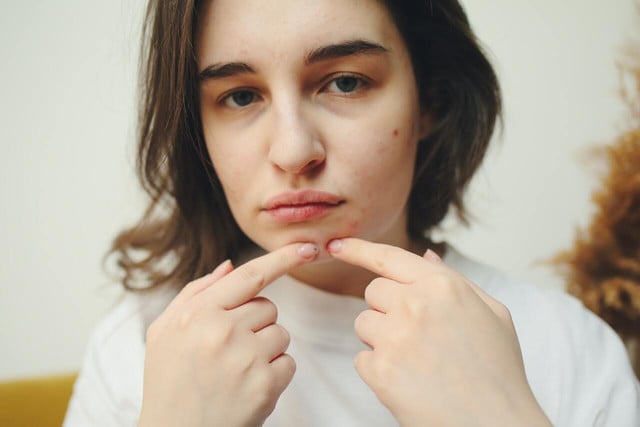 Generally, acne scars come from inflamed acne blemishes. The contents of the blemished pore will sometimes spill into surrounding tissue and cause deeper scars.
The scars result from your skin producing collagen to heal the blemish. Sometimes your skin will produce too much collagen (resulting in raised scars) and sometimes too little (which means you're left with small "holes" in your skin). This will often be accompanied by discoloration or even hyperpigmentation.
If you have acne, it is hard to predict whether or not you'll be left with scars. According to the American Academy of Dermatology Association (AAD), these are the four types of people who are most likely to get acne scars:
People with inflammatory acne, meaning swollen, red and painful blemishes that penetrate deep into the skin.
People who wait too long to treat their inflammatory acne or do not address the issue.
People who pick at their acne and pop pimples.
People who have a blood relative with acne scars since it often runs in the family and genes play a predominant role.
Just because you fall into one (are all) of these categories doesn't mean you will scar. Because of the unpredictable nature of acne scars, it makes sense to try to prevent scars as best as you can. However, if you already have acne scars, let's dive into how to remove acne scars naturally.
How To Remove Acne Scars Naturally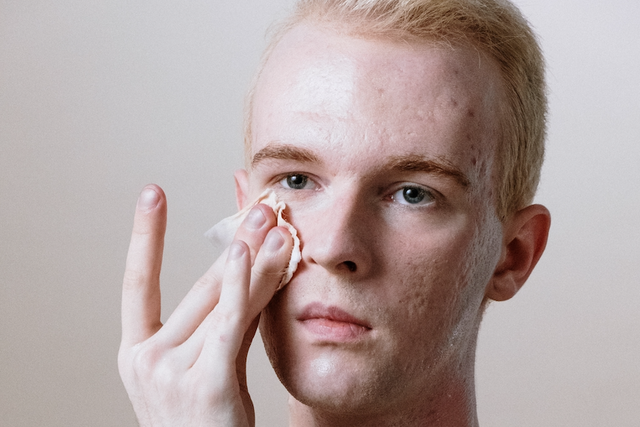 First, it's vital to know that healing acne and acne scars will take time. Be patient with your skin, and don't overwhelm it with too many new products simultaneously. A usual skin cycle (the time in which your skin will completely renew itself) will take about six weeks. So if you want to judge a product's efficiency, you should wait for six weeks.
In a quest for natural home remedies to heal acne scars, you'll often find ingredients like apple cider vinegar, lemon juice or baking soda. These ingredients can be harsh and may aggravate your skin. Try to go for gentle, hydrating ingredients that will help to heal your acne scars instead:
If you feel like home remedies won't do the trick for you anymore because your acne scars are too severe, consider trying one of these advanced methods to remove acne scars:
How To Prevent Acne Scars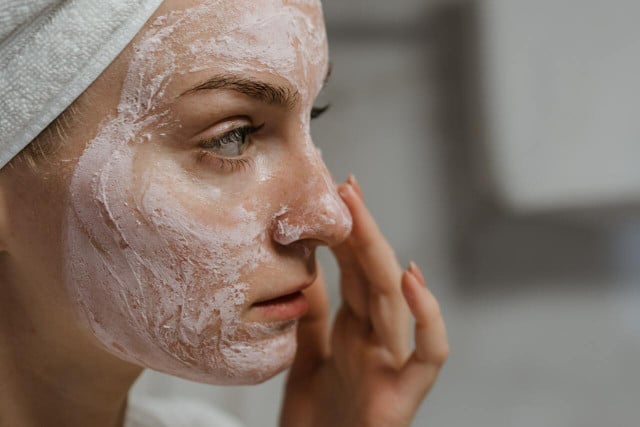 We already talked about the unpredictable nature of acne scars. But there are a couple of ways to minimize the likelihood of developing acne scars:
The most important way to prevent acne scars is to stop picking your skin. It spreads bacteria and increases inflammation, increasing the likelihood of scarring. Instead, apply spot treatments to your blemishes and leave them alone. If you struggle with not picking at your skin, avoid harsh light and instead use a candle in your bathroom while you do your skincare routine. That way, you won't see your blemishes while you do your cozy nighttime routine.
Wear sunscreen every day. A blemish healing is your skin producing fresh new skin cells. These new skin cells and acne scars need protection since they are not used to being exposed to the sun yet. Unprotected contact with the sun will cause hyperpigmentation, which is exactly what you want to avoid. Use a UVA & UVB sunscreen everyday with SPF 50+, also when you're inside. If you're unsure what sunscreen to buy, read Chemical vs. Physical Sunscreen: What's the Difference and Which Should You Choose?.
Read more:
** Links to retailers marked with ** or
underlined orange
are partially partner links: If you buy here, you actively support Utopia.org, because we will receive a small part of the sales proceeds.
More info
.
Do you like this post?
Thank you very much for voting!