We're looking at 9 home remedies for acne scars overnight. Explore the science behind each remedy, and how they can help you achieve clearer, smoother skin.
Acne is a common skin condition that affects people of all ages, and while it's not harmful, it can leave scars that can affect one's self-esteem. Acne scars are the result of the body's natural healing process after a pimple or blemish has healed.
These scars can be stubborn and difficult to get rid of, but there are natural remedies that can help. Here, we will discuss 9 of the best home remedies for acne scars overnight that are not only effective but also natural. With these remedies, you can reduce the appearance of acne scars and achieve smoother, clearer skin without the need for expensive treatments.
What Causes Acne Scarring?
Acne scarring is caused by a complex process that starts with the development of acne. Acne is typically caused by increased sebum production, bacterial infection, and inflammation. When a pimple forms, it can damage the skin and underlying tissue. 
Research shows this damage triggers a wound-healing response, which involves the activation of immune cells and the formation of new tissue. If the wound-healing process is not properly regulated, it can lead to the development of scars.
Scarring occurs when there is an imbalance between the breakdown and synthesis of collagen, a key structural protein in the skin. This can result in the formation of raised or depressed areas on the skin. Luckily there are some home remedies for acne scars that work overnight.
1. Apple Cider Vinegar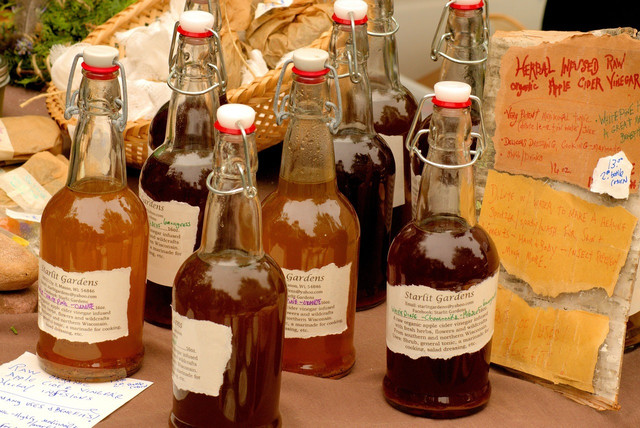 Apple cider vinegar (ACV) is a natural and cost-effective solution that has been shown to be an effective antibacterial, antifungal, and antiviral agent. ACV contains acetic acid, which has antimicrobial and antifungal properties that can help reduce the risk of infection and also helps exfoliate the skin to promote new cell growth. It is a natural astringent, meaning that it can help shrink pores and reduce redness and inflammation.
These aspects can make it a useful home remedy for acne scars overnight. To use ACV, simply mix equal parts water and ACV, apply the solution to the affected area using a cotton ball or pad, leave on for 5-10 minutes, and then rinse off with warm water. It is important to note that undiluted ACV can cause skin irritation, so always dilute before use.
2. Honey and Cinnamon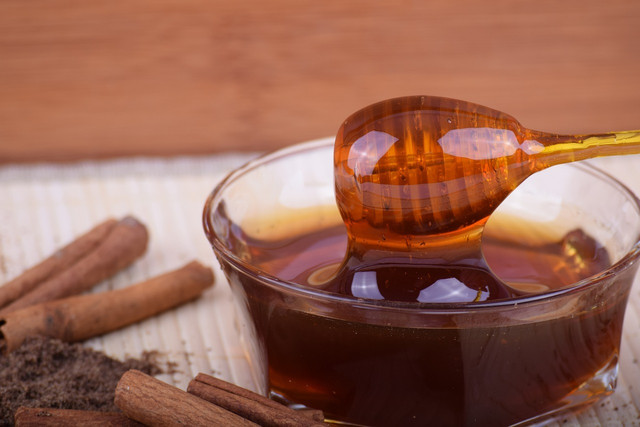 Acne scars can be frustrating to deal with, but natural remedies such as honey and cinnamon can help. According to two studies, one on honey and one on a topical cinnamon treatment — honey has antimicrobial and anti-inflammatory properties that can help stimulate wound healing, while cinnamon has antioxidant and anti-inflammatory properties that can help reduce inflammation and help target the cause of acne.
To use honey and cinnamon for acne scars, mix 1 tablespoon of raw honey with ½ teaspoon of cinnamon powder to form a paste. Apply the mixture to your face, focusing on areas with acne scars, and leave it on overnight. Rinse your face with warm water in the morning. Repeat this process once or twice a week for the best results.
It's important to note that while honey and cinnamon can be effective and natural remedies, they may not work for everyone. If you have sensitive skin or are allergic to either honey or cinnamon, it's best to avoid using this remedy or do a skin test first.
3. Home Remedies for Acne Scars Overnight: Turmeric
Turmeric, also known as Curcuma longa, is a spice that has been used in traditional medicine for centuries. It contains an active compound called curcumin, which has been proven to have anti-inflammatory, antimicrobial, antioxidant, and anti-cancer properties.
These properties make turmeric an effective natural remedy for treating a variety of skin conditions, including acne and acne scars. The use of turmeric in topical and ingested forms can improve skin health and problem areas such as scarring by reducing inflammation, controlling bacterial growth, and promoting healing.
To use turmeric for acne scarring, you can make a turmeric mask from the paste by mixing turmeric powder with honey or yogurt and applying it to the affected area for 10-15 minutes before rinsing off with warm water. It's important to note that further studies are needed to better evaluate the efficacy of turmeric for acne scarring, but if you see a difference, it may be worth using.
4. Aloe Vera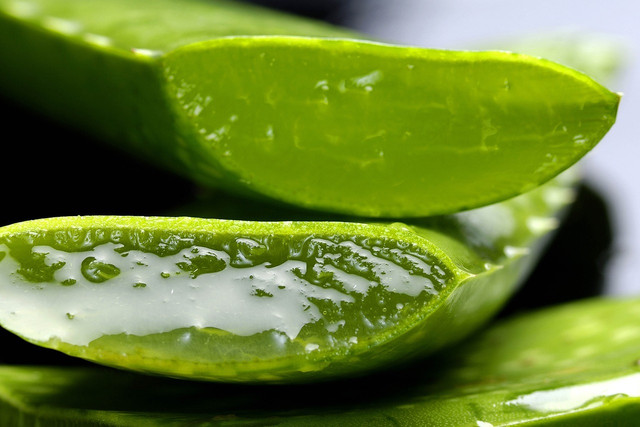 Aloe vera is a natural and effective home remedy for acne scars overnight. Aloe vera contains anti-inflammatory and antimicrobial properties that can help reduce inflammation and kill bacteria, which are the primary causes of acne. In certain studies, participants using an aloe vera soft mask saw it significantly reduced the number of acne papules and hyperpigmented lesions.
Additionally, aloe vera contains enzymes and antioxidants that can help repair damaged skin cells, reduce scarring, and improve skin elasticity. This is because research shows that aloe vera has a natural compound called aloesin, which has antioxidant, anti-inflammatory, and depigmenting effects that can help fade acne scars.
To use aloe vera for acne scars, extract the aloe vera gel from the plant and apply it directly to the affected areas of the skin. Leave the gel on overnight and wash it off in the morning. This process can be repeated daily until the scars fade.
5. Coconut Oil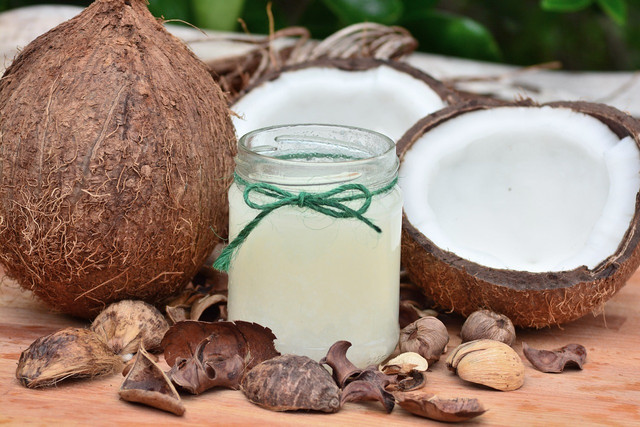 Coconut oil is rich in fatty acids that have anti-inflammatory and antibacterial properties, making it a popular home remedy for various skin conditions. While there is limited research on coconut oil's direct effectiveness in treating acne scars, there is some research that it can promote wound healing and may help reduce inflammation and hyperpigmentation associated with acne scars.
To use coconut oil for acne scars, start by washing your face with a gentle cleanser and patting it dry. Take a small amount of coconut oil and gently massage it onto the affected areas in circular motions for 1-2 minutes. Leave the oil on for 10-15 minutes, then rinse with warm water and pat dry. Repeat once daily as needed.
It is important to note that while coconut oil is generally safe for topical use, it may not be suitable for everyone. Some people may experience an allergic reaction or clogged pores, leading to further breakouts. Additionally, using too much coconut oil or not washing it off properly can exacerbate acne. As always, it's best to consult with a healthcare professional before trying any new skincare products or treatments.
6. Home Remedies for Acne Scars Overnight: Rosemary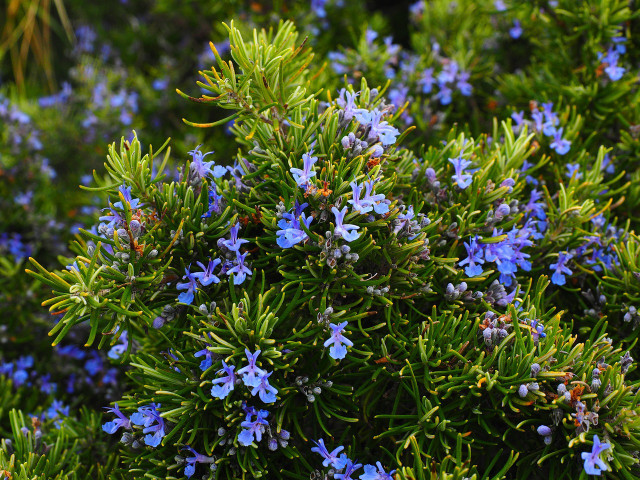 Rosemary is an herb that is widely grown and used for its culinary and medicinal properties. A 2012 study suggests that rosemary extract can be an effective treatment for acne scars due to its antioxidant and antibacterial properties.
The antioxidant components in rosemary can help to promote the healing process of damaged tissue by neutralizing free radicals that may delay the healing process. Additionally, research indicates that the antibacterial properties of rosemary can help to combat the acne-causing bacteria, P. acnes.
To use rosemary for acne scars, a topical application of rosemary oil or extract can be applied to the affected area. This can be done by mixing a few drops of rosemary essential oil with a carrier oil such as coconut oil or jojoba oil and gently massaging it onto the scarred area.
7. Rosehip Oil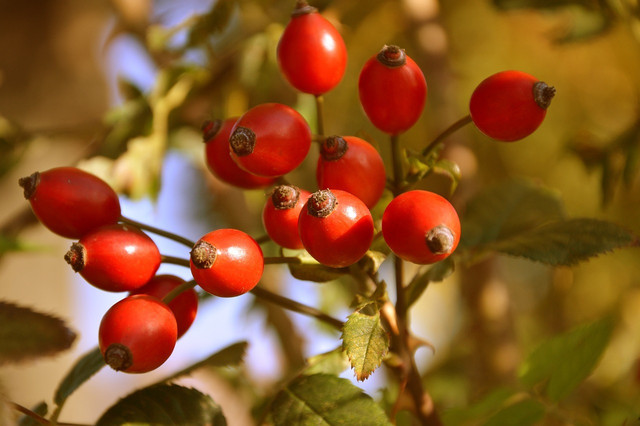 Rosehip oil is a natural oil extracted from the seeds of the wild rose bush. It is rich in essential fatty acids, including linoleic acid and alpha-linolenic acid, which have been found to have beneficial effects on the skin.
Research suggests that rosehip oil can promote wound healing and effectively improve scars by accelerating the process of cell turnover. It has also been shown to have a brightening effect on hyperpigmentation caused by UV exposure, which can be helpful in reducing the appearance of acne scars.
To use rosehip oil for acne scars, simply apply a small amount of the oil to the affected area and massage gently into the skin. You can also make your own rose hip lotion that you can apply before bedtime.
8. Tea Tree Oil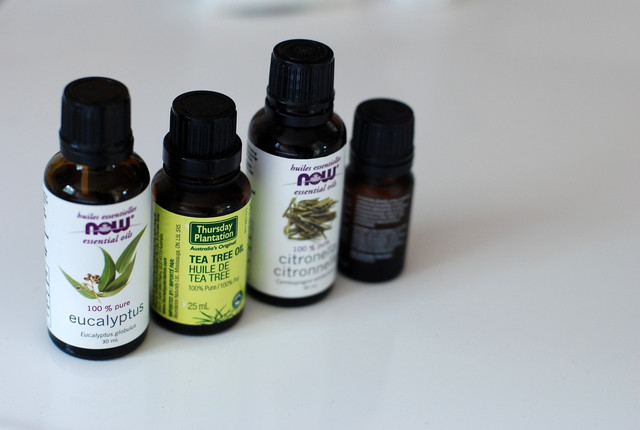 Tea tree oil has been shown in research to have extensive antibacterial properties and reduce skin inflammation, making it an effective home remedy for acne scars overnight. It has also been found to have monocyte activators and anti-inflammatory activities.
Moreover, according to studies, topical use of low concentrations of tea tree oil has anti-swelling activity and can reduce redness and raised areas associated with scarring. Tea tree oil has also been shown to reduce histamine-induced skin inflammation.
To use tea tree oil for acne scars, dilute a few drops of tea tree oil in a carrier oil, such as coconut oil or jojoba oil, and apply the mixture to the affected area twice daily. It is important to do a patch test before using tea tree oil to ensure that you do not have an allergic reaction.
9. Green Tea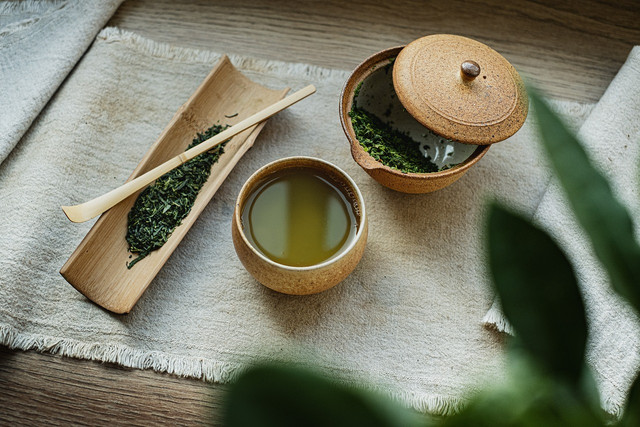 Green tea may be another surprisingly good home remedy for acne scars overnight. According to a comprehensive analysis of green tea extract, it has anti-inflammatory and antioxidant properties that can be effective in treating acne and scarring. Applying green tea extract to the skin was shown to significantly reduce the number of inflammatory lesions.
It can help to reduce the redness and dark spots that are often left behind after acne clears up. Interestingly, it may also help with the hormones themselves that cause acne. The study explained that green tea extract can reduce the production of sebum and potentially mitigate the effects of androgens (hormones) on acne development.
To use green tea at home, you can buy topical green tea serums or toners. However, if you prefer a more natural approach, you can also try green tea steam. Boil a pot of water, pour it into a bowl, and add a few green tea bags. Lean your face over the bowl and cover your head with a towel to trap the steam. This can help open up pores and promote circulation.
How to Avoid Acne Scarring
As we touched on, acne scarring is often the result of dysregulated wound healing. This process can depend on several aspects, such as infections, excessive inflammation, the poor blood supply to the wound, underlying health conditions such as diabetes, and the presence of foreign bodies in the wound. Certain lifestyle factors, such as smoking and poor nutrition, can also contribute to wound healing dysregulation, which results in acne scars.
While the best method of prevention for acne scars is adequate nutrition, hydration, sleep, and, timely and appropriate treatment of acne – sometimes prevention just isn't possible. In this case, some home remedies for acne scars overnight might work well.
Read more:
Important Information regarding Health-related Topics.
** Links to retailers marked with ** or
underlined orange
are partially partner links: If you buy here, you actively support Utopia.org, because we will receive a small part of the sales proceeds.
More info
.
Do you like this post?
Thank you very much for voting!