Think you're a bonafide plant expert? We'll see! From carnivorous plants to the Tree of Life, expand your knowledge of plant trivia with these fun plant facts.
1. Plants Can Recognize Family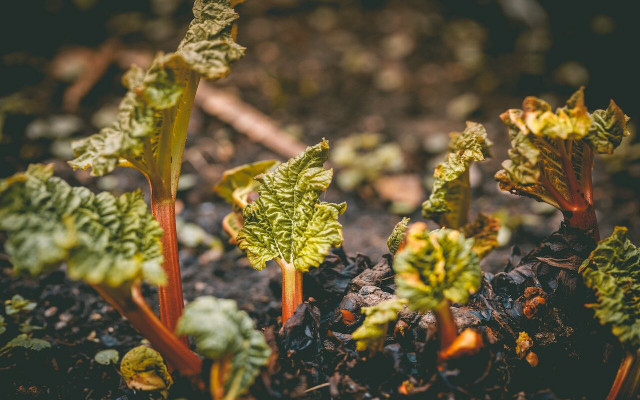 This fun plant fact may come as a surprise to you. Plants can actually recognize their siblings and give them preferential treatment. They will grow more densely together if they're related compared to when they're grown beside "stranger" plants and can make space for their siblings' roots to grow.
2. The Quaking Aspen Breaks Multiple Records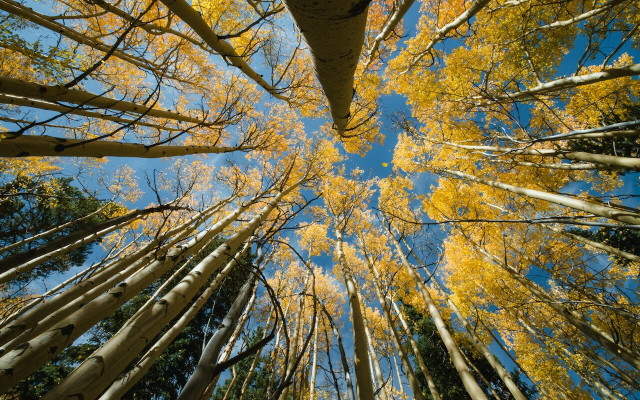 The natural range of the quaking aspen tree is the largest in North America. It spans 110 degrees of longitude and 47 degrees of latitude and these gorgeous trees can be found growing at elevations from sea level to timberline. Another plant fact about the quaking aspen is that Pando, a one-tree aspen forest in Utah, is the world's largest organism. It's made up of 47,000 trunks that are all connected through one root system.
3. All Tea Comes From the Same Plant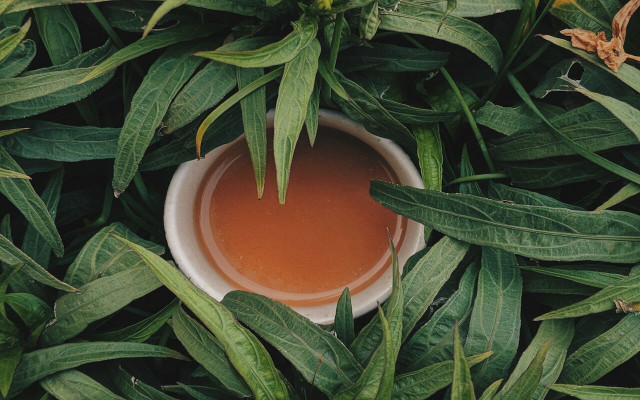 Whether you like to drink black tea, green tea, white tea, yellow tea, or matcha, an often overlooked fun plant fact is that it all comes from the same plant: Camellia sinensis. The way in which the tea leaves are processed is what changes the end result.
Note: this does not include herbal teas which are not actually teas, they are infusions of herbs and spices in water.
4. The Oldest Tree Species is Over 200 Million Years Old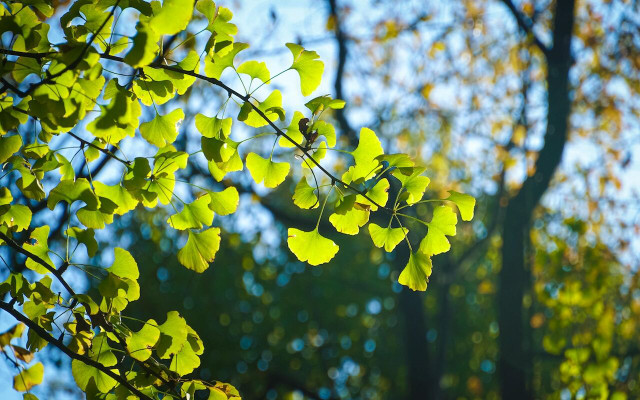 The Ginkgo biloba tree is the oldest tree species in the world and it's known as a living fossil. Fossils of ginkgo leaves from more than 200 million years ago are very very similar to modern ginkgo leaves. The ginkgo tree species is the only survivor of an ancient group of trees that existed even before dinosaurs, but it's now listed as an endangered tree. This species of tree is native to China and has long been known for its medicinal applications, but is also the only living connection between ferns and conifers.
5. The World's Largest Flower Garden is in the Desert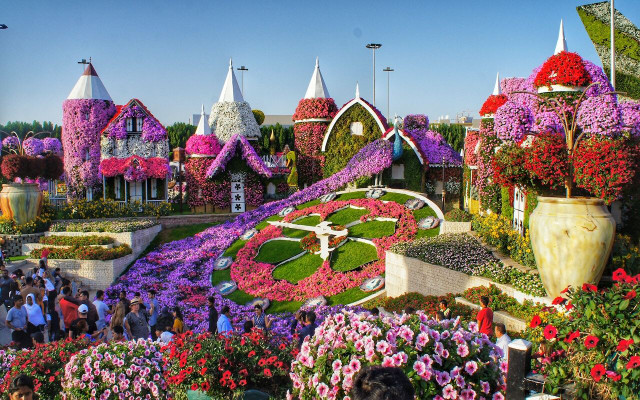 It may be shocking to learn this piece of plant trivia. Did you know that the world's largest flower garden is located in the middle of the Arabian desert? Dubai's Miracle Gardens span over 72,000 square meters and feature 150 million flowers. As you can expect, having an enormous flower garden in a desert is not a very sustainable move. Not only are nearly all the flowers imported, but they also require a lot of water – 200,000 gallons a day to be exact.
6. Humans Only Eat a Tiny Fraction of the Edible Plants Available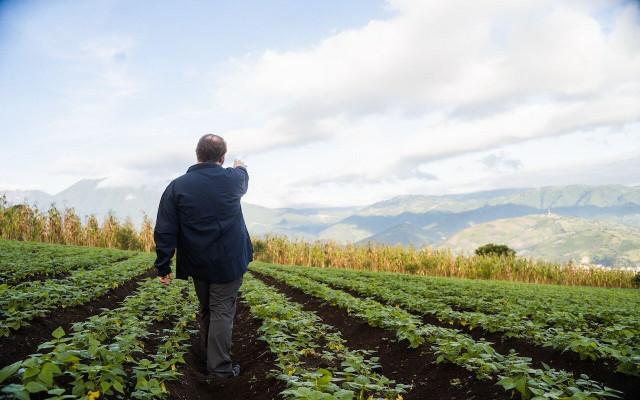 This plant fact is a bit disturbing. It's estimated that there are at least 200,000 edible species of plants on the planet, yet humans tend to stick to just 200 of them. In fact, most of the world's caloric intake is through just three: maize, rice, and wheat.
7. A Sunflower is Made Up of Smaller Flowers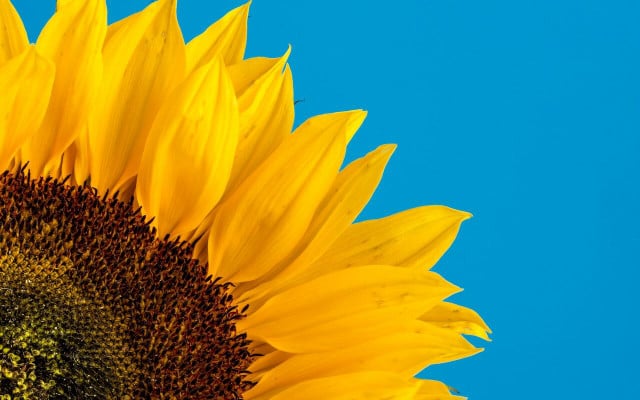 Bet you didn't know this piece of plant trivia. A sunflower is made up of hundreds of tiny flowers known as florets. These small flowers are what eventually ripen to become the sunflower seeds that can be harvested and eaten or planted again the following year.
8. Brazil is Home to 43,000 Known Plant Species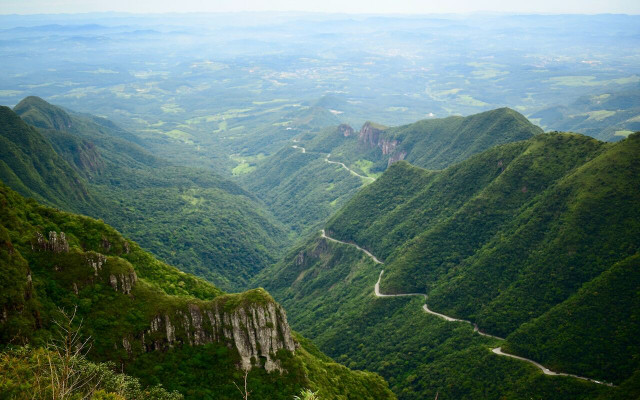 Brazil is the most biologically diverse country in the world and is said to be home to 70% of the world's cataloged plant and animal species. Due to a combination of the Amazon Rainforest, the only reef environment in the South Atlantic, and the largest continuous stretch of mangroves in the world, 43,000 plant species can be found in this country alone.
9. Tropical Pitcher Plants Can Eat Small Mammals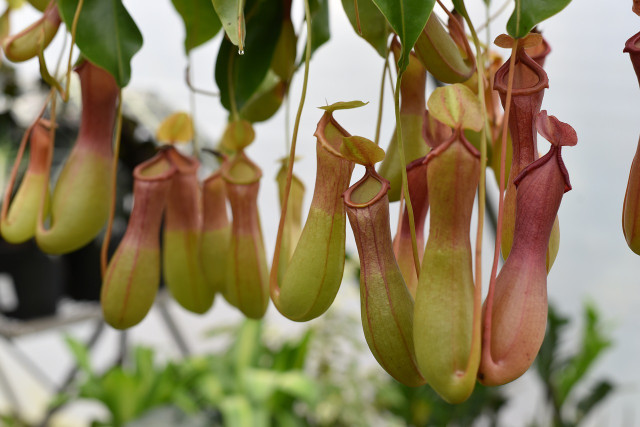 Tropical pitcher plants are carnivorous plants that are native to Southeast Asia, Madagascar, and Australia. They feature pitcher-like traps that contain fluid used to drown and digest their prey, which mostly consists of insects, but lizards, rodents, and birds have also been known to fall into these traps.
10. Baobab Trees Can Store Up to 32,000 Gallons of Water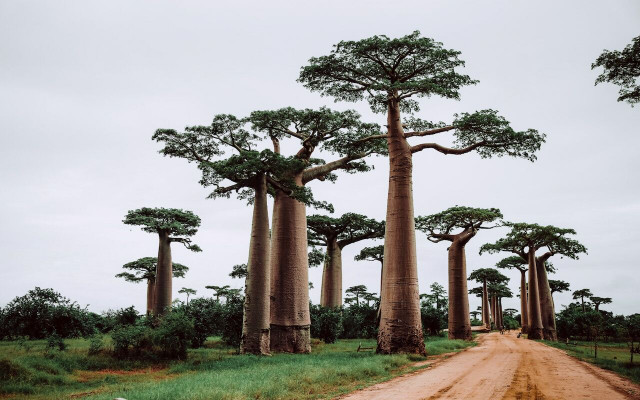 Also known as the African Tree of Life, Baobab trees are native to Madagascar, Africa, and even parts of Australia. One of the most impressive plant facts about this tree species is that they can store up to 32,000 gallons of water in their trunks. This is how they survive drought-like conditions in their savannah habitat. They can live for up to 5,000 years, and grow up to an impressive 30 meters high and 50 meters wide.
Read more: 
** Links to retailers marked with ** or
underlined orange
are partially partner links: If you buy here, you actively support Utopia.org, because we will receive a small part of the sales proceeds.
More info
.
Do you like this post?
Thank you very much for voting!