The versatile chamomile plant has a long history of use in various cultures for its medicinal, cosmetic, and culinary properties. Keep reading to learn more.
Chamomile is a perennial herb in the Asteraceae family which is native to Europe, North Africa, and some parts of Asia. However, it has been naturalized in many other parts of the world, including North America, where it is commonly cultivated and used.
Commercial chamomile plants have two main types: German Chamomile (Matricaria recutita) and Roman Chamomile (Chamaemelum nobile). German chamomile is the most widely used and is typically grown in places like California, Oregon, and Washington.
Chamomile is a versatile plant with many potential health and beauty benefits, and it is utilized in a wide range of products and applications. We've put together a list of the 5 most common uses and benefits of the chamomile plant.
1. Promoting Relaxation and Reducing Anxiety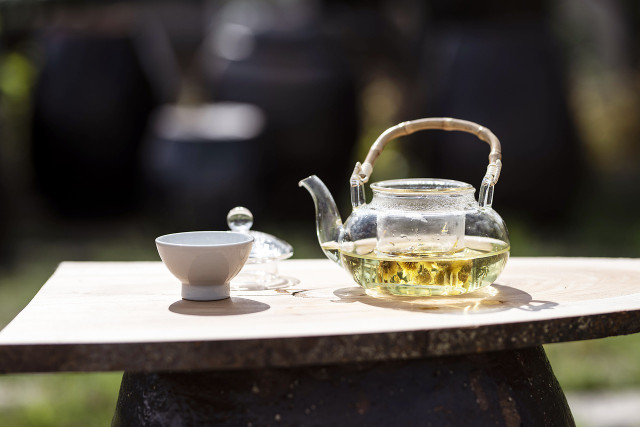 The chamomile plant contains several bioactive compounds that are believed to promote relaxation and reduce anxiety. One of the primary compounds in chamomile plants is apigenin, which is a flavonoid that binds to specific receptors in the brain that help to promote sleep.
The levels of certain neurotransmitters in the brain, including serotonin and melatonin, can be increased by chamomile, which can help to reduce feelings of anxiety. Chamomile plants also contain another compound called bisabolol, which has been shown to have a calming effect on the body. Using chamomile in combination with mindfulness-based stress reduction techniques will help you achieve the best results.
2. Treating Digestive Issues With Chamomile Plants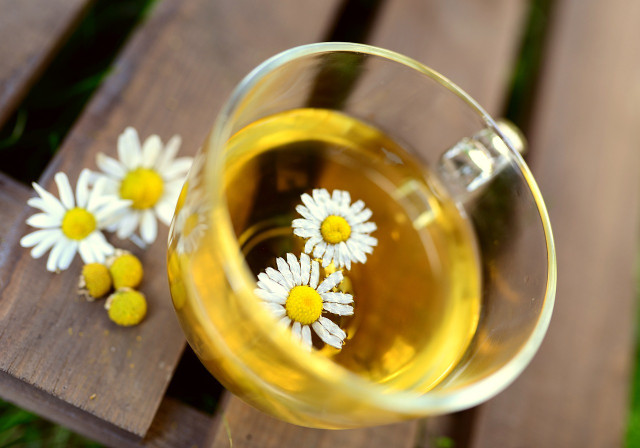 Chamomile plants have been traditionally used for their anti-inflammatory and anti-spasmodic properties, which make them effective for treating digestive issues, such as indigestion, bloating, and diarrhea. When consumed as a tea, chamazulene and bisabolol, compounds found in the chamomile plant with anti-inflammatory properties, can soothe the digestive tract. These properties can be especially helpful for treating and relieving the symptoms of conditions such as irritable bowel syndrome (IBS).
3. Relieving Pain and Inflammation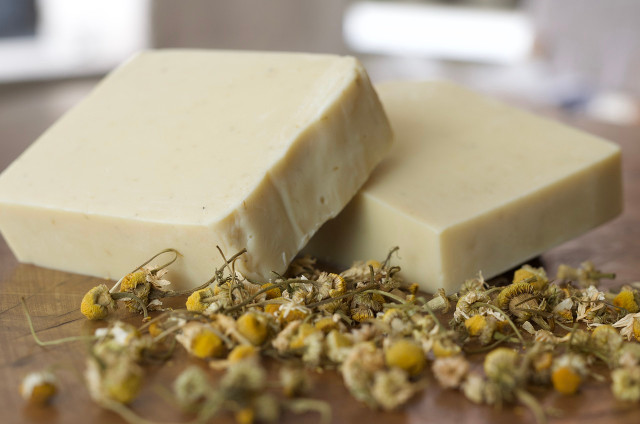 The exact mechanism by which chamomile helps reduce pain and inflammation is not fully understood, but it is thought to be due to its anti-inflammatory and analgesic (pain-relieving) properties thanks to compounds such as apigenin and bisabolol.
Many people find the properties of the chamomile plant useful for treating conditions such as headaches, arthritis, muscle pain, and menstrual cramps. The same anti-inflammatory properties as well as some antiseptic properties make it occasionally effective for treating certain skin irritations. Adding chamomile flowers or oil to a natural DIY body soap is a great way to incorporate the soothing properties of chamomile into your daily skin routine.
4. Enhancing Hair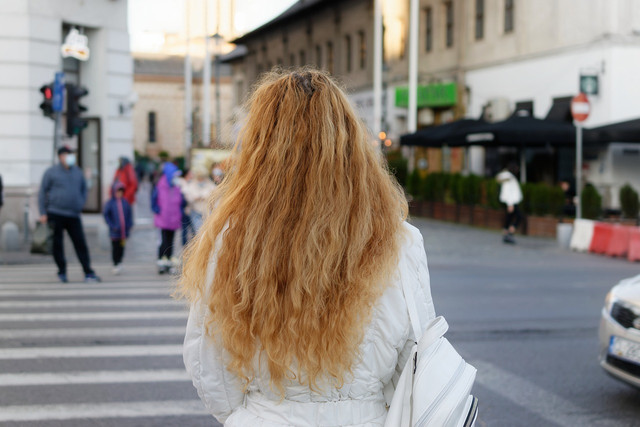 Thanks to the natural chemical apigenin found in the chamomile plant, chamomile can be used as a natural hair lightener and is often put in hair care products to add highlights and shine to blonde or light-colored hair. Apigenin binds to the hair shaft and works by oxidizing the melanin in the hair, which can gradually lighten the hair over time. Some people also mix chamomile tea with other natural ingredients, such as lemon juice or honey, to create a more potent hair-lightening treatment.
Chamomile is also a natural way to prevent greasy hair or an itchy scalp and can help make your hair look shiny and healthy. It's also important to note that applying chamomile may not work for everyone, as its effects can vary depending on the natural color and texture of your hair. Additionally, using chamomile or other natural ingredients on your hair can be drying, so it's essential to follow up with a hydrating homemade conditioner to keep your hair moisturized.
5. Flavoring Food and Beverages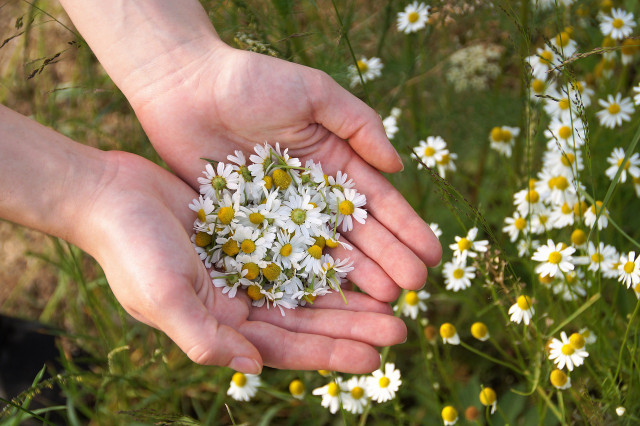 Chamomile plants are sometimes used to flavor food and beverages because of their pleasant taste and aroma. Chamomile can add a subtle floral flavor to baked goods like cakes, cookies, and muffins. It is often used in combination with other herbs like lavender or lemon balm.
Chamomile can also be utilized to add a unique flavor to cocktails. For example, chamomile flower tea can work as a base for a hot toddy, or chamomile-infused honey can be used to sweeten a cocktail. It can also be added for flavor to sauces and dressings. For example, chamomile plants can be infused with vinegar or oil to make a chamomile vinaigrette.
Potential Risks of Using Chamomile Plant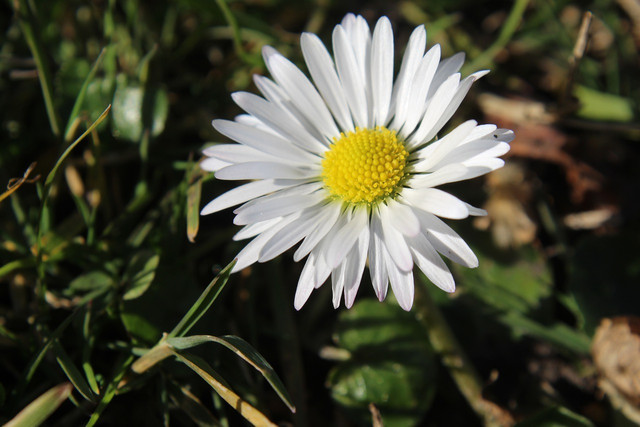 Although chamomile plant products are generally considered safe for most people, there are certain situations when you should exercise caution or avoid using them altogether. Among these are:
While chamomile tea is often recommended to pregnant people as a natural remedy for morning sickness, there is some evidence to suggest that it may increase the risk of miscarriage or preterm labor.
Chamomile belongs to the same family of plants as ragweed, so people with allergies to ragweed, daisies, marigolds, or other plants in the Asteraceae/Compositae family shouldn't use it.
If you are taking any medications, speak with your doctor before consuming chamomile products since chemicals in the chamomile plant can interact with some medications, including blood thinners, sedatives, and drugs that are metabolized by the liver.
Chamomile tea should not be given to infants and young children, as it may cause drowsiness, breathing difficulties, or allergic reactions.
As always, it is important to speak with your healthcare provider before using any new natural remedy or supplement, especially if you have any underlying health conditions or are taking any medications.
Read more:
Important Information regarding Health-related Topics.
** Links to retailers marked with ** or
underlined orange
are partially partner links: If you buy here, you actively support Utopia.org, because we will receive a small part of the sales proceeds.
More info
.
Do you like this post?
Thank you very much for voting!