Calming tea has a long tradition in many cultures – with good reason. Use blends to find sleep or relax, or try herbal teas for relieving anxiety and stress.
There's a reason Asian tea ceremonies exist or that the British flick the kettle on in times of crisis: tea has many positive effects, which humans have known about for thousands of years. What makes calming tea slightly different is that it's often made up of herbal components.
Calming tea may help with:
Inner Restlessness
Stress
Nervousness
Sleep Problems
Anxiety
Enhance the calming or stress-reducing effect of the herbs by taking your time to prepare them. Sit down, breathe deeply and enjoy your tea consciously. If you do this regularly, drinking tea can become a ritual for you and help you to relax more quickly.
In order to figure out which calming tea works for you, it's best to try different herbs and to see how your mind, body and taste-buds react to them.
Tip: Yoga, meditation or creative activities like drawing, painting or knitting can also help you to reduce stress.
Recipe for Calming Lavender Tea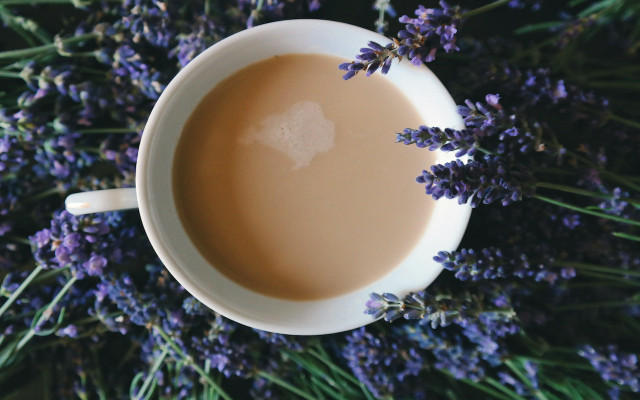 While some like the bright purple flower for its gorgeous scent, others love it for its impressive healing properties. Lavender is thought to help with tension, exhaustion, nervousness and anxiety. The aromatic calming tea may also help to improve sleep quality.
Preparation:
To make one cup of lavender tea, you need about two teaspoons of dried flowers.
Due to the presence of volatile essential oils, you shouldn't fully boil the water. About 80° water temperature is ideal.
Depending on how intense you'd like your tea to taste, steep time ranges from three to ten minutes.
If you are using plants from your garden, make sure it's real lavender and not the ornamental plant. The latter will not have a calming effect. Those without a garden can just order lavender tea online, e.g. on Amazon**.
Tip: You can also use lavender essential oil to reduce everyday stress. Simply massage it into your temples and enjoy the effect.
Calming Peppermint Tea for Anxiety
This versatile herb has been said to aid in the fight against sleeplessness, weight loss, nausea, and bad breath. Calming peppermint tea may also help those struggling with anxiety and stress, as the herb can work as a muscle relaxant and as a sleep aid.
One cup of peppermint tea will require three fresh leaves (torn) or one teaspoon of dried peppermint.
For best results, heat the water to 90°.
Let steep for three to five minutes, depending on taste preferences.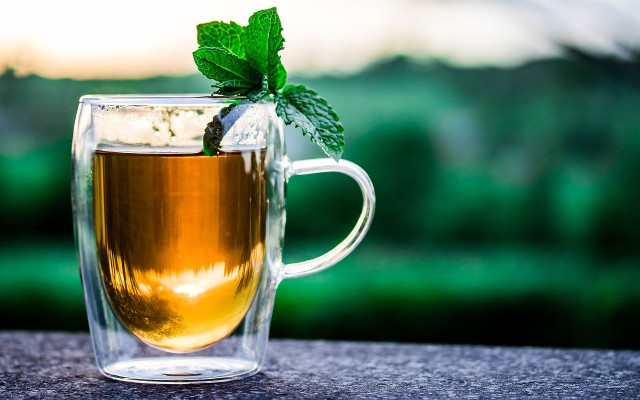 Lemon Balm Tea
The different varieties of lemon balm are said to help with restlessness and sleep disorders and may also have an antispasmodic effect. This is due to essential oils, as well as the tannins and bitter substances contained.
If you have lemon balm growing in your garden, be sure to harvest it before it blossoms.
Preparation:
For a cup of calming lemon balm tea, you need two teaspoons of dried balm. You can also use fresh lemon balm, but you'll need double the amount.
Because of the presence of volatile essential oils, it is better not to fully boil the water.
Let the tea steep for about ten minutes before you drink it.
Purchasing Tea for Anxiety or Stress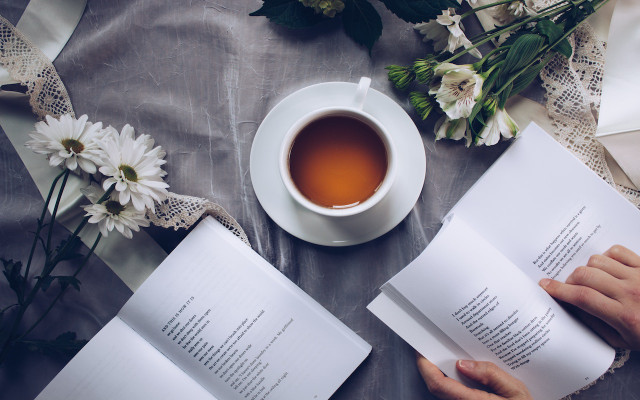 More calming herbal teas can be found in Mother Nature:
Valerian (Root)
Lime Blossoms
St. John's Wort
Lemongrass
Hawthorn
Chamomile
Another possibility is to combine calming herbs with mood-lifting ones, like:
Lemon Verbena
Rosemary
Marigold
No matter what you choose, we recommend loose organic tea. Those blends usually contain all parts of the plants containing active ingredients and they don't contain synthetic flavors or other additives.
Whether you prefer to use dried or fresh herbs for your calming tea is entirely up to you. As a general rule of thumb, double the amount if using fresh herbs.
You can harvest the herbs yourself, or you can buy them in a health food store or grocery store. Make sure that your tea is organically grown and labeled with the Fair Trade seal, which guarantees fair wages for workers on tea plantations.
This article was translated from German by Karen Stankiewicz. You can view the original here: Beruhigungstee: Diese Sorten helfen bei Stress und innerer Anspannung
Important Information regarding Health-related Topics.
** Links to retailers marked with ** or
underlined orange
are partially partner links: If you buy here, you actively support Utopia.org, because we will receive a small part of the sales proceeds.
More info
.
Do you like this post?
Thank you very much for voting!