The right medicinal and herbal teas for coughs and sore throats can relieve symptoms and strengthen your immune system. Here are the tried & tested best teas for a cough.
Tea for Colds: What Is the Best Tea for a Cold?
Especially in the autumn and winter, many people are plagued with colds and flu. But with plenty of bed rest and the right choice of herbal tea, you'll be back on your feet in no time.
Whatever is ailing you, nature often offers the best medicine. The best tea for a cough and cold can be made from various medicinal plants, each of which targets specific symptoms. Read on to learn what tea is good for a cold and which plants provide relief for which problems. 
You can mix all the herbs presented here according to your needs. That's why there's no one best herbal tea or green tea for a cold. Choosing the tea mixture that is right for you will depend on your symptoms, immune system and how far into the sickness you are.
With any of the below teas, you can either inhale the steam from the tea to treat your symptoms, or you can drink it.
Best Tea for Colds
A common tea for colds is made from the echinacea plant. Echinacea is particularly effective to treat the first symptoms of an oncoming cold. It also makes a helpful preventive herbal tea if you are around people who are already ill. This medicinal plant strengthens your immune system and can prevent a more serious infection.
If you're already suffering from body aches and fever, a mixture of lime blossom (also known as linden blossom) tea and elderberry blossom tea is the perfect combination. These two together make one of the best herbal teas for colds because they help you sweat out the virus and reduce fever. In addition, lime helps you sleep, while elderberry has a pain-relieving effect.
Anise and fennel have a calming effect on the stomach and dissolve mucus.
Ginger tea is also highly recommended: it is anti-inflammatory, will help you get rid of mucus and relieves pain. Plus, your body gets all the other health benefits of ginger.
Rose hips, birch leaves or lemon can be used to enrich your tea with vitamin C. However, as vitamin C is very sensitive to heat, you should add the ingredients only after the tea has cooled off a bit.
Cistus tea, also called rock rose tea, can also help prevent the proliferation of pathogens and stem mucus production.
Best Teas for a Cough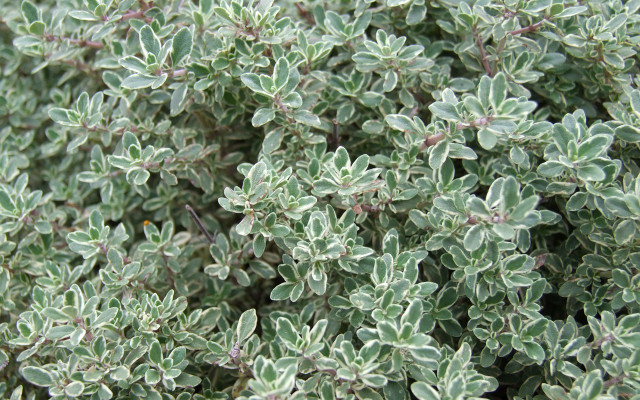 Hardly anything has such a soothing and calming effect on coughs as a cup of tea.
Thyme is effective in tea for cough because it has several positive effects on your air passages. The essential oils it contains help loosen bronchial mucus so that your body can rid itself of it more easily. Thyme is also said to have an antispasmodic and anti-inflammatory effects. Soaking in a warm bath with thyme oil is also recommended.
Peppermint soothes and clears the airways and also has an antibacterial effect. You can even grow mint on your balcony so that you will always have fresh leaves on hand.
Ribwort plantain is a good helper for dry cough diseases such as chesty cough. The viscosity of tea made from this plant makes it an especially good tea for a cough: it lines the esophagus and can quickly relieve the symptoms.
It is also advisable to mix aniseed or fennel into tea for colds as well as tea for coughs.
If your cough is especially bad, try making this homemade cough syrup to treat your symptoms alongside your tea.
Best Teas for Sore Throats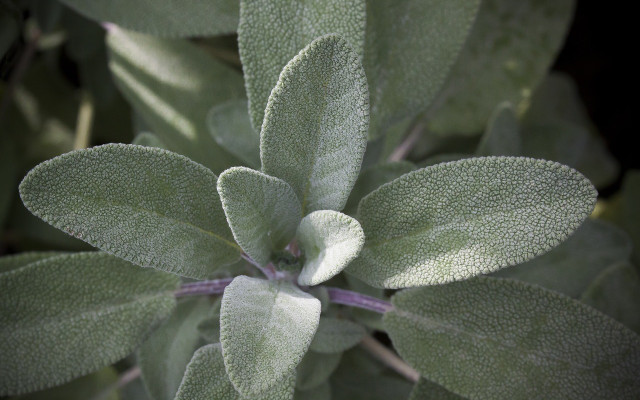 If your throat is inflamed, you can also gargle the tea – this maximizes the effect.
Sage tea is among the best teas for a cold and particularly for a sore throat: may not taste good to everyone, but it is particularly effective in fighting bacteria. The plant is known for its antibacterial and expectorant properties.
Chamomile tea soothes irritated mucous membranes and fights pathogens. Chamomile (as well as sage) can also be used for gargling in the case of gingivitis.
Tea for colds made from mallow blossoms is viscous, and will coat irritated mucous membranes with a protective layer, which provides relief from sore throats.
Mallow or marshmallow root helps against hoarseness. This medicinal plant also produces an especially viscous tea that will help reduce sore throat pain.
If your sore throat still persists, try these 7 Natural Remedies for Sore Throats.
Buying the Best Tea for Coughs: Top Tips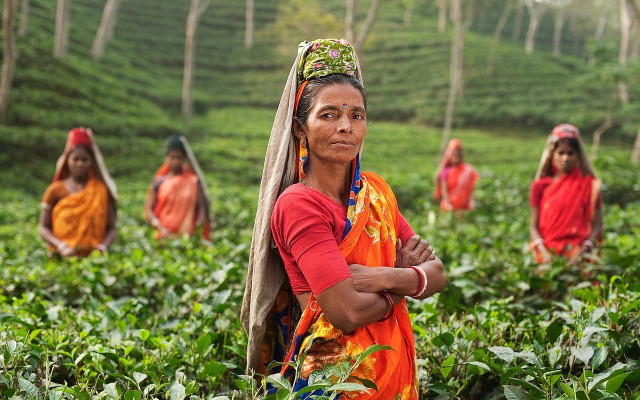 In most supermarkets, you can buy pre-mixed tea for colds, or tea for coughs. However, in order to use the medicinal plants in the most optimal way, we recommend purchasing loose tea. Packaged tea mixes from the supermarket often contain only a small amount of the medicinal plant that is actually effective against cold symptoms. Loose-dried medicinal plants can be found in many health food stores, as well as online. 
Most of the above-mentioned herbs are native medicinal plants, so you can easily plant them yourself in your garden at home. Many of the plants that make some of the best tea for colds can also be collected in the wild.
When buying your tea, try to find a brand that sells herbs that are cultivated regionally and organically. Tea plantations are notorious for having terrible working conditions, and for providing wages that are barely enough to survive.
This article has been translated from German to English by Christie Sacco. You can find the original here: Erkältungstee: Diese Sorten helfen gegen Husten, Schnupfen, Halsschmerzen
Important Information regarding Health-related Topics.
** Links to retailers marked with ** or
underlined orange
are partially partner links: If you buy here, you actively support Utopia.org, because we will receive a small part of the sales proceeds.
More info
.
Do you like this post?
Thank you very much for voting!