Sloth sanctuaries are a great way to see sloths thriving in their natural habitat. If you're looking to visit a sloth sanctuary, here are the very best options.
While not all species of sloth are endangered, the pygmy three-toed sloth and the maned three-toed sloth are on the IUCN Red List of endangered animals. This is mainly due to deforestation and the destruction of their natural habitat due to climate change. Poaching and low genetic diversity among sloth populations are also contributing factors. However, many sloth sanctuaries are looking to combat these problems.
Sloth sanctuaries provide abandoned, injured and orphaned sloths with a safe home away from harmful influences. Many sanctuaries also focus on saving the rainforest, the sloths' natural habitat. The sloths are nurtured and cared for by those who work at the sanctuary, as well as by volunteers. Several types of sloth sanctuaries exist, including reserves and enclosed sanctuaries.
Let's take a look at some of the best sloth sanctuaries to visit, so you can see these positive efforts for yourself.
What Types of Sloth Sanctuaries Exist?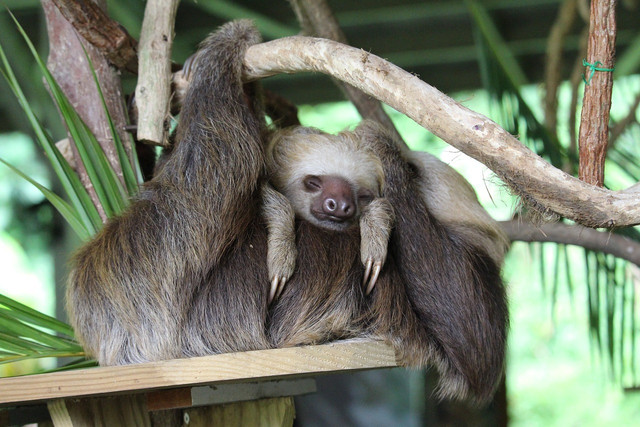 There are several varieties of sloth sanctuaries to visit, including reserves, closed sanctuaries, national parks and zoos. Many of these establishments provide public tours to generate revenue. The funds cover the animals' care and keep them safe and comfortable. The tours also educate people, in the hopes that the knowledge will help protect sloths in the future.
1) Sloth Sanctuaries: Palm Beach Zoo Sloth Experience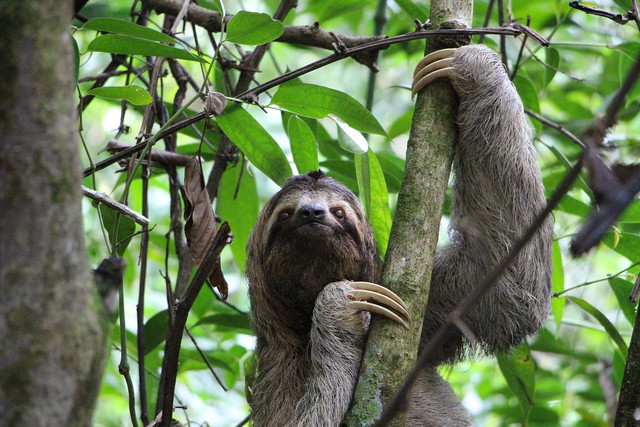 Palm Beach Zoo in Florida is home to a variety of animals, including sloths.
In addition to caring for the animals, Palm Beach Zoo is big on conservation. In fact, one of their main goals is to protect and restore wildlife, both in Florida and further afield. To support this goal, the zoo educates its visitors to 'act for nature', alongside focusing on fieldwork, offsite and onsite conservation projects, as well as following both green and sustainable business practices. They also help to fund conservation efforts both locally and around the world by using a portion of their earnings.
The zoo offers several experiences, including a sloth experience. As part of the experience, you will get to learn all about sloths, including some fun facts about the enticing creatures. You will even get to take a selfie with a Hoffman's two-toed sloth.
The sloth experience starts at $55 dollars for non members, and those under the age of 18 must be accompanied by an adult. The experience lasts a total of 30 minutes and takes place everyday besides Monday.
However, you should book your experience in advance, as these experiences are very popular among visitors.
You can find Palm Beach Zoo at 1301 Summit Boulevard, West Palm Beach, Florida 33405-3035.
2) Africa Wildlife Park
If you're a local or travelling to Arizona and want to see some sloths, then you should consider visiting the Out of Africa Wildlife Park, a sloth sanctuary in Campe Verde. The Out of Africa Wildlife Park aims to promote conservation awareness and action, through providing education and learning experiences.
They provide a host of activities to the general public, such as walks and observations, which allow individuals to see the animals in a somewhat 'natural habitat'.
At the Wildlife Park, you can also have a sloth-experience with Bart, the two-toed sloth. This experience allows you to go into the sloth enclosure, where you'll get to touch and feed him. You will also learn plenty of interesting information, including about sloth diets and behaviors, as well as conservation efforts. If you're feeling more daring, you could also try the experience of feeding a tiger.
Tickets start at $96 dollars for 1-3 people. As the size of your group increases, ticket prices are adjusted accordingly.
Out Of Africa Wildlife Park is located at 3505 W. SR-260 Camp Verde, AZ 86322.
3. Phoenix Zoo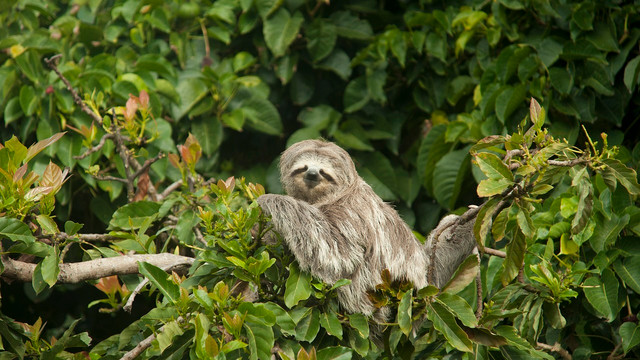 Phoenix Zoo is yet another sloth sanctuary that is located in Arizona. As one of the largest non-profit zoo's in the US, they take care of over 3,000 animals, including many endangered species.
They are also passionate about conservation, working with conservation partners to raise and breed species ready to release to the wild. Both during and after this process, the zoo conducts research to build their knowledge and aid recovery efforts for a variety of species. Some of these species include fish, frogs, owls and ferrets.
As well as being able to visit a host of incredible animals, you can also take part in a 'backstage sloth adventure'. During the 'backstage adventure', you'll get to meet one of Phoenix Zoo's two-toed sloths and learn all about them. You'll even have the opportunity to take photos and videos during your time on the backstage sloth adventure.
This specific sloth tour usually takes place at 11.30am on Tuesdays and lasts around 30 minutes. Tickets for anyone above the age of thirteen start at $139, while while tickets for anyone thirteen and below cost $129, including zoo admission.
Phoenix Zoo is located at 455 North Galvin Parkway Phoenix, AZ 85008.
4) Sloth Sanctuaries: Wildlife Learning Center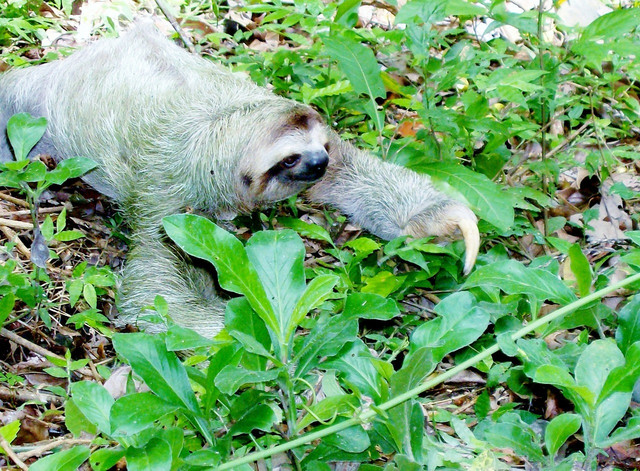 The Wildlife Learning Center is located in California, so its perfect for if you're visiting the state. Their aim is to 'provide public education that inspires people to care for our wildlife' as stated on their website, alongside caring for the environment.
They care for a variety of different animals, including mammals, birds, reptiles, amphibians and arthropods. Asides looking after the animals at the center, they also rescue animals too.
As part of their conservation mission, the center is an active in the Species Survival Plans programs for several species of sloth, helping to support their population numbers. The SPP programs aim to manage threatened and endangered species within within AZA-accredited zoos and aquariums, sustainability partners and certified related facilities.
The Wildlife Learning Center is home to several species of sloth, including the two-toed sloth, North American porcupine and the 3-banded armadillo. You can book an individual animal experience with the sloths, starting from $150. As part of the experience, you will be able to meet the sloths and find out some interesting facts. All the proceeds go towards the care of the animals.
You can find them located at 16027 Yarnell Street, Sylmar, CA 91342.
5. Barn Hill Preserve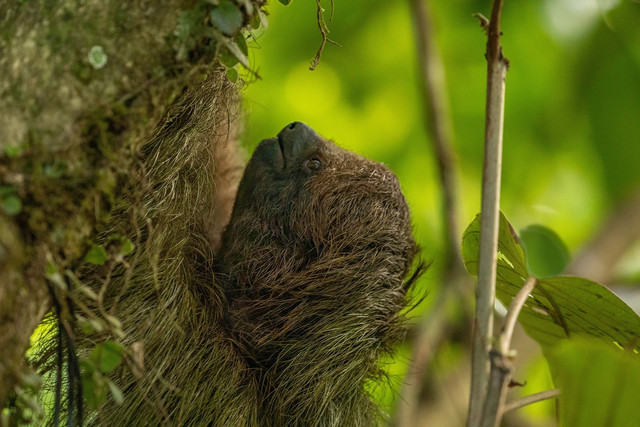 Barn Hill Preserve is located in Louisiana, United States. This sloth sanctuary isn't only home to sloths, it is also a safe space for a wide variety of other animals, such as otters and giraffes.
The preserve focuses on providing animals with a habitat that is natural as possible, without a 'ton of concrete' and observation glass. However, the passion shared among the team doesn't stop there. Many of the team members regularly travel around the globe to assist in emergency conservation efforts. They have also set up the KSTR Wildlife Rescue and Global Wildlife Support to help to support and rehabilitate animals.
Barn Hill Preserve offers 'educational encounter tours' for those who want to meet some of the animals in their care, including a two-toed sloth! However, the website does mention that no petting of the sloths is allowed.
You can find them at 11342 LA-955, Ethel, LA 70730.
6. Franklin Park Zoo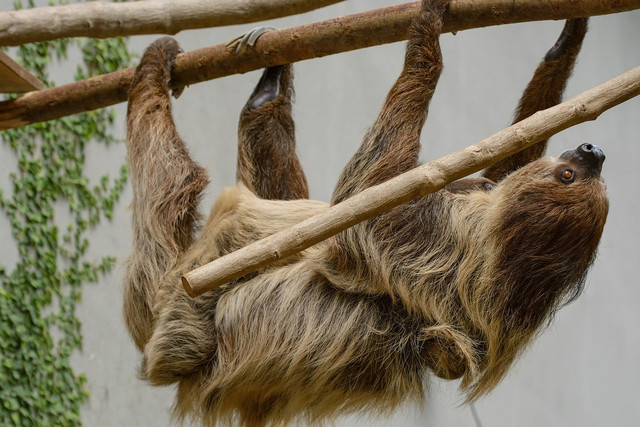 Based in Massachusetts, Franklin Park Zoo has become home to the Linne's Two-toed Sloth, which you can witness up close during a behind the scenes tour. You even get to step foot inside the exhibit!
As well as being able to see some of the sloths, you will also be able to see a range of other animals at the zoo and have your burning questions answered by educational specialists. The cost of a behind the scenes tour for the sloths is $200 for a thirty minute group tour, and is available for those aged above twelve.
Alongside taking care of the animals in their care, Franklin Park Zoo also offers educational programs and summer camps for those who are eager to enrich an individuals knowledge.
Their mission is to protect and conserve the natural world for our future generations. They strive to do this through education and research, as well as by integrating wildlife and conservation programs.
You can find them at One Franklin Park Rd, Boston, MA 02121.
7. Sloth Sanctuaries: The Sloth Sanctuary of Costa Rica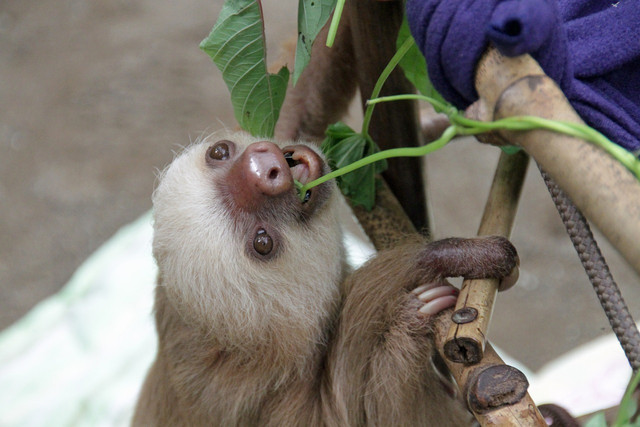 The Sloth Sanctuary of Costa Rica is a great choice if you are visiting the country. This sloth sanctuary was originally a privately owned biological reserve in 1975, before being officially authorized as a rescue center in 1997. It is one of the original rescue centers for orphaned, injured and abandoned sloths.
The sanctuary was originally inhabited by banana plantations. However, it has since transformed into a 320-acre lush tropical rain forest.
Their mission is to dedicate themselves to the rescue, rehabilitation and research of sloths, as well as conserving their natural habitat as best as they can. To meet this goal, the Sloth Sanctuary of Costa Rica focuses on improving the welfare and the quality of life of the sloths, as well as studying their lifestyle, behavior and psychology to help better educate others.
They offer two different tours. The first tour is known as the 'Buttercup Tour', which allows you to meet the sloths inside their enclosures. This tour lasts a total of one hour and is available to all ages, with payment by cash or card on arrival. Tickets start as low as $15.
The second tour this sloth sanctuary offers is the 'Insider Tour', which includes the Buttercup Tour plus a 'behind the scenes' look into the Nursery. In addition, you will also get to hear some exciting rescue stories alongside other interesting sloth related information. Tickets for this tour start at $75, with the tour lasting two hours.
If you want to stay over, you even have the option of staying at the Buttercup Inn — the sanctuary's hotel which offers a variety of commodities.
You can find the Sloth Sanctuary of Costa Rica at the GPS Latitude 9.799565, Longitude -82.915112. While there is no physical address labelled, you can find directions on their website as well as a contact number.
8. Manuel Antonio National Park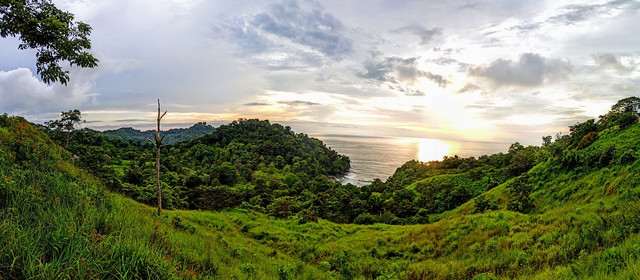 If you're in Costa Rica, and you don't feel like visiting a zoo-type setting, then Manuel Antonio National Park is a great option to view sloths in a safe space. This national park is well known for its sloth sightings. It is also home to a range of other animals, such as raccoons, coatis and white-faced monkeys. In fact, the park has even been listed as one world's most beautiful national parks, according to Forbes.
Guided tours around the national park start at $40 for children and $60 for adults. However, there are also a range of other activities that you can get involved in.
You can find Manuel Antonio National Park from its main access road, Route 618 from Quepos. You can view more accurate directions on their website, at the bottom of their homepage.
There are also plenty of other types of sanctuaries that you can visit, including wild bird sanctuaries and farm animal rescue sites. Just like most sanctuaries, many of them help to save animals from dangerous or unsafe conditions.
By visiting these sites, you directly support the well being and safety of many of these animals. You may also be helping to support any research that goes into the conservation of many species.
Read more:
** Links to retailers marked with ** or
underlined orange
are partially partner links: If you buy here, you actively support Utopia.org, because we will receive a small part of the sales proceeds.
More info
.
Do you like this post?
Thank you very much for voting!