Prepare your green thumbs as we review the best plant care apps available for both iOS and Android. We'll share the finest plant care apps, both free and premium, so your home can bloom in no time.
What Are Plant Care Apps? and How Do They Help?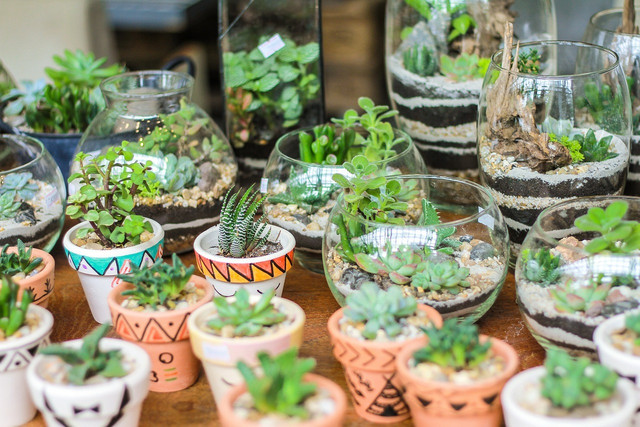 Whether you're pretty green, or a seasoned plant parent, the best plant care apps have everything you need to make your little leafy companions happy and healthy. The best plant care apps should offer useful advice, personalized care tips, and access to a wealth of knowledge about plants.
Not only should the best plant care apps be practical but they should also provide tailored instructions on how often to water and how much sunlight your plant needs. Often enough, these apps offer a plant identification function that can identify your plant and teach you about the best way to care for it.
Some of the apps we cover, will even alert you that it's high time to water your plants. In addition, some of the apps on this list for tending plants also serve as a social hub for a community of gardeners eager to share their passion with others.
Without further ado, here are the best plant care apps, alongside the top paid plant care apps, so that your plants can thrive.
Free Plant Care Apps: 1. Planta
https://www.instagram.com/planta_app/
Planta, one of the most prominent plant care apps, is a must-have for both Android and iOS users. With its sleek and intuitive interface, it offers a seamless experience like no other. The free edition of Planta is packed with handy features, including watering reminders and personalized plant recommendations based on your location and gardening expertise.
It suggests low-maintenance houseplants for beginners and presents more delicate options for experienced gardeners. Never miss a beat with timely notifications for watering, fertilizing, misting, repotting, and even cleaning.
Planta's plant scanner is also pretty nifty, as you can scan your houseplants, and receive accurate identification and a tailored care plan for each plant.
2. PlantNet
PlantNet is an extraordinary plant care app with a noble mission of worldwide plant biodiversity monitoring. This app thrives on collaboration and member involvement, creating a vibrant community of plant enthusiasts. With a staggering database of over 45 floras and 46,050 plant species, PlantNet holds a wealth of botanical knowledge at your fingertips.
The beautiful utopian ethos of PlantNet sets it apart. With PlantNet, every contribution to its database matters, and serves to protect and understand the ecologies surrounding us. All of its data is crowdsourced from users around the world, making it a truly global effort. It invites you to contribute to the collective wisdom, fostering a sense of shared responsibility and collective growth.
Using PlantNet, you can effortlessly identify plants and trees by simply capturing a photo of their leaves, flowers, fruits, or bark. With its availability in 45 languages, this app opens its arms to plant lovers from diverse corners of the globe.
3. Vera
https://www.instagram.com/vera.plantapp/?hl=en
The gardening pros at Bloomscape developed the free Vera plant care app to help you take better care of your plants. Despite requiring registration, this top-tier plant care app is still free and sticks out as a great choice to help you care for your plants. More experienced plant parents will benefit from this app since you choose your own timetable rather than following prescribed guidelines.
Plant maintenance tasks like as watering, misting, fertilising, and repotting may be recorded and followed up with automated reminders. For those who are just starting to enjoy the mindful art of plant care, the app also features access to a great blog with informative articles on plant care to guide you on your path.
4. Blossom
https://www.instagram.com/blossom_plant/?hl=en
Blossom is a fantastic plant care app that combines simplicity with powerful features. Available on Android and iOS, it aims to be your go-to resource for all things plant-related.Discover plant names, set reminders for plant care tasks, and create a virtual garden to keep track of your green friends.
What's more, Blossom even has a handy disease diagnostic tool that can identify plant issues just by analyzing a photo. While the free version covers the basics, upgrading to the premium membership unlocks unlimited plant identification, persistent reminders, and a light meter to ensure your plants get just the right amount of light.
Paid Plant Care Apps: 1. PictureThis
https://www.instagram.com/picturethis/?hl=en
The PictureThis plant care app the ultimate remedy for plants in distress. Capture a quick snapshot of your plant's ailments, from yellowing leaves to drooping stems, and let this app work its magic. PictureThis analyzes the image from its database of over 17,000 plants and provides insightful suggestions to address the issues. Moreover, it even helps you identify houseplants that could be harmful to your pets and kids.
While the basic version of PictureThis is free, investing in the premium version is well worth it. With access to the diagnosis tool, you can uncover the root causes of your plant's troubles. Engage with the vibrant community forum for troubleshooting assistance and share your own green wisdom.
PictureThis shines as one of the most comprehensive plant identification and care tools available. A PictureThis premium subscription can be paid weekly ($2.99), monthly ($5.99), or yearly ($29.99). So,if you take the plunge and upgrade to the premium version. you'll find yourself equipped with an indispensable ally on your plant care journey.
https://utopia.org/guide/houseplants-safe-for-cats/
2. Plantsnap Pro
https://www.instagram.com/plantsnap/?hl=en
If you own an Android or iOS device, you can download and set up PlantSnap Pro in minutes. The app may be used by granting it access to your phone's camera and storage. After a seven-day free trial, PlantSnap Pro will cost you $20 annually. This tool for determining the identity of plants is packed with useful functions and is available in 37 different languages. Automatically find the plant in any given photo using its auto detect function.
In addition to providing advice on how to best care for your plant and suggesting a few items that will make your life easier, the app also has a vibrant community of plant lovers with whom you can discuss your plant's problems, share photos, and engage in a wide range of other discussions.
3. Planta Premium
https://www.instagram.com/planta_app/
While we've already covered the free version of Planta in our list of plant care apps, let's dive into the exciting realm of Planta Premium. If you're serious about nurturing your plants, the premium upgrade offers a treasure trove of invaluable tools.
With the upgrade, you'll gain access to detailed instructions and reminders for fertilizing, misting, repotting, and pruning. You can also say goodbye to guesswork and ensure your plant care routine is on point and tailored to your specific needs. Utilizing your phone's camera, Planta Premium goes the extra mile by automatically identifying plant species and estimating light levels in your rooms. It's like having a plant expert in your pocket.
The Planta Premium app provides overwintering instructions, care guides and articles, and personalized plant recommendations based on your skills and home environment.
As for the pricing, Planta Premium offers flexible options. It's available at $7.99 per month, $17.99 for a three-month subscription, or $35.99 for a year. Simply choose the plan that suits your commitment.
4. NatureID
https://www.instagram.com/natureid_app/
Let's explore our final contender, NatureID, a feature-rich plant care app that stands out with its AI-powered recognition capabilities. With an impressive accuracy of up to 95%, it can identify over 14,000 plant species. What sets NatureID apart is its unique ability to recognize mushrooms, adding a delightful touch of versatility.
But that's not all that makes NatureID shine. The app goes above and beyond by offering features like measuring the height, width, and volume of pots—a handy tool for gardening enthusiasts. Additionally, NatureID provides a platform to chat with experts, gaining professional advice for optimal plant care. And here's the cherry on top: the app offers a personal Plant Doctor to assist you whenever plant issues arise.
While the lifetime subscription to NatureID typically costs $59, keep an eye out for occasional drastic discounts that may surprise you.
Want to learn about some other awesome app for all things nature? The top free plant identification apps and 5 free apps to identify bugs and insects are available for you to explore also.
Read more:
** Links to retailers marked with ** or
underlined orange
are partially partner links: If you buy here, you actively support Utopia.org, because we will receive a small part of the sales proceeds.
More info
.
Do you like this post?
Thank you very much for voting!