Wanting to make the most out of your sustainable living? Let these 10 sustainable apps help you make a positive impact in the environment.
The digital era has enabled us to access information in the blink of an eye. When we don't know something, we Google it. When we want to chat with a friend, we video call them. When we are bored, we watch online streaming services.
It's estimated that nearly 85 percent of Americans own a smartphone, giving them access to information at their fingertips. Even though technology requires plenty of energy for charging, new technologies can also be used for good.
New mobile apps are being created all the time, and some of these are meant to make a positive impact in the environment. Sustainable apps can help you keep an eco-friendly lifestyle in ways that perhaps you hadn't yet considered. From purchasing cheap leftover food from restaurants in order to avoid food waste, to scanning tags to see if a product is ethically made, you can benefit from these mobile apps in your everyday life. In this article, we will show you 10 sustainable apps to help you navigate through your eco-friendly journey. Are you up for it?
1. Too Good To Go: This App Helps You Prevent Foodwaste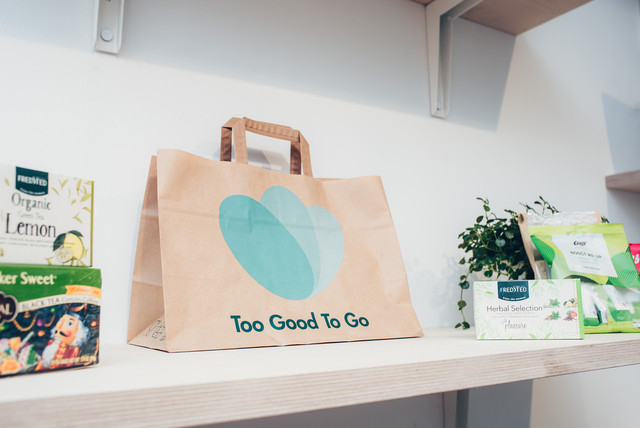 Too Good To Go is a free mobile app with the main goal of reducing the amount of food that is wasted on daily basis within the food industry. It connects you with supermarkets, small shops, restaurants, and cafés that have leftover food that will go to the garbage at the end of the day.
Through this sustainable app you can purchase these leftover items for only a few dollars, which allows you get some take-out food on a budget and reduces the amount of edible food thrown away. Since stores can't predict which items will be left at all times, the leftover food items you order will often come in form of a "surprise bag". In other words, you pay for a bag of food without knowing exactly what's on it.
You can download Too Good To Go via App Store and Google Play.
2. Happycow: Finding Vegan and Vegetarian Restaurants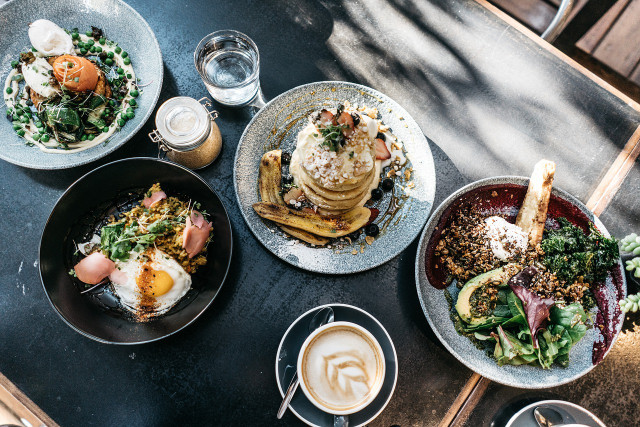 HappyCow is a free sustainable app that helps you find the nearest vegan and vegetarian restaurants in your area. It is ideal for those already following plant-based diets, or for those thinking about going vegan but still find it hard when eating out; this app will help you find restaurants that accommodate to your needs. You can either download the app or google 'Happycow' on a search engine. Once you enter your city and zip code, this sustainable app will show you all the vegan-friendly restaurants and food places in your area.
The Happycow app is available on App Store and Google Play.
3. Olio: A Sustainable App for Hobby Gardeners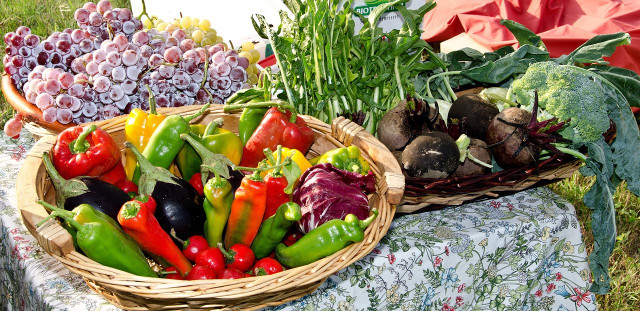 Similar to Too Good To Go, the Olio App's mission is to also reduce the amount of food wasted in your area. The main difference is that with Olio instead of buying, you share your food and other items with others, and others share theirs with you.
For example, do you have a kitchen herb garden? Or do you grow your own vegetables at home, and you have way too many? You can take a picture of your surplus vegetables, upload it in the app, and another user can request the item you offered. Then, you arrange a pickup time and location, and at the end your vegetables will be eaten by someone else instead of being wasted. In addition to food, with Olio you can share other things too such as cleaning products and other miscellaneous items.
You can download the Olio App via App Store and Google Play.
4. Kitche: Keep Track of Your Fridge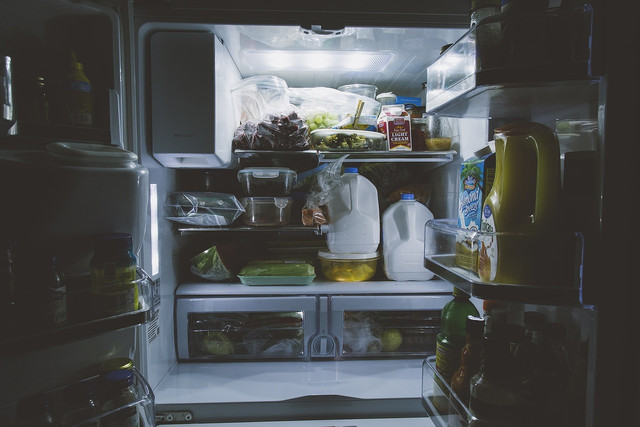 Kitche is a free sustainable app that helps you keep count of what you have in the fridge and in your cupboards and reminds you to use it before it goes bad. Sometimes it happens that we buy groceries for the week and then we forget about everything we bought. Fruits and vegetables start to spoil, and other fresh items will go bad after some time too. You can reduce the amount of food you waste by meal prep and planning or you can download Kitche to help you out.
This app scans your grocery shopping receipts, logs all the items you bought, and then reminds you when to use them before they spoil. This sustainable app also suggests healthy recipes you can make with items you already have in your kitchen. Quite handy, right?
You can download Kitche via App Store and Google Play.
5. Think Dirty App: Are Your Beauty Products Sustainable?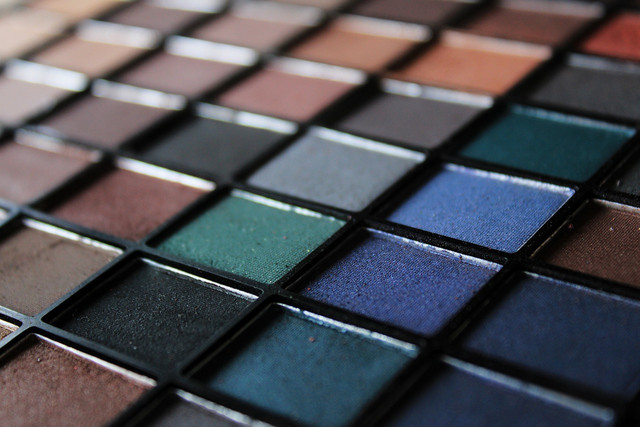 The goal of the Think Dirty App is to help you find eco-friendly and sustainable cosmetic and beauty products. This app rates products and gives you insights on the ingredients, health impacts, and certifications that certain product has – or doesn't have. Through this sustainable app you can learn about potentially harmful or toxic components in your makeup or other personal care items.
The Think Dirty App is available on Apple Store and Google Play.
6. Paperkarma for Saving Paper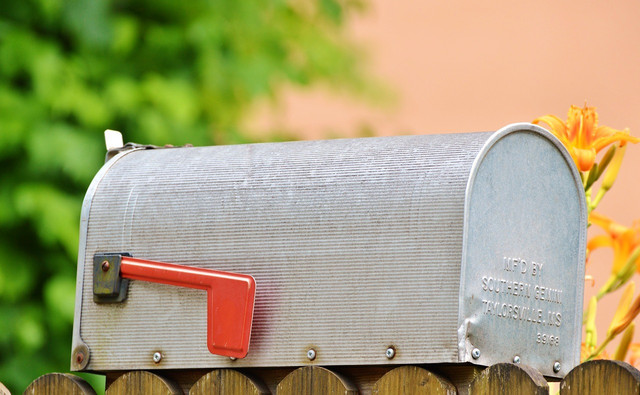 Getting a bunch of junk on your mail is not only annoying, it's also not sustainable, since a lot of resources are used to make paper. If you want to help the environment by saving paper, you can download the Paperkarma app and start getting your correspondence digitally on your mobile.
Once you download the app, you can take a photo of the mail you don't want to receive (including credit card offers, catalogs, or any other mail), and select the address where you no longer want to receive mail to. This way, you will unsubscribe from the company's mailing list. Easy enough, right?
You can download this sustainable app via App Store or Google Play.
7. My Plastic Diary: a Sustainable App Against Plastic Waste
According to the Plastic Oceans, we generate 380 million tons of plastic on an annual basis. In addition, 10 million tons of plastic are dumped in the ocean and 1 million marine animals die due to plastic pollution. This is an environmental disaster, and everyone should try their best to go plastic-free in order to reduce plastic pollution in the ocean.
My Plastic Diary app helps you reduce the amount of plastic you generate and aims for a life without plastic. This sustainable app helps you keep track of your single-use plastic consumption, and it gives you insights on the different kinds of plastic you are buying. In addition, you get tips and guidance on how to reduce your plastic footprint, such as how to do plastic-free shopping and how to recycle plastic bags.
You can download My Plastic Diary app via Apple Store or Google Play. 
8. Tap: How to Keep Hydrated Without Plastic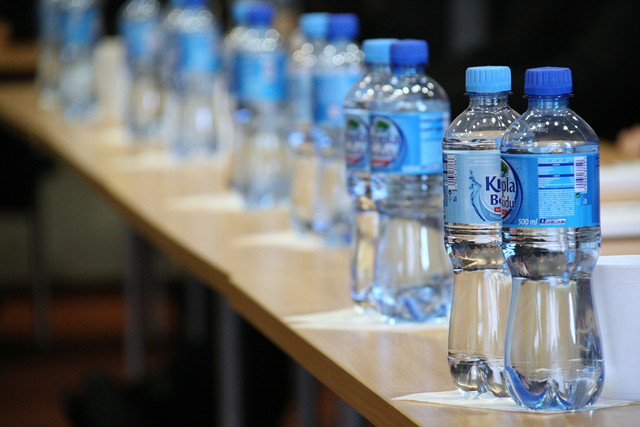 Similar to My Plastic Diary, Tap is a sustainable app that also fights against plastic pollution. This mobile app aims to reduce the amount of single-use plastic water bottles by encouraging its users and businesses to use reusable water bottles provided by them.
You can check Tap on your phone to find all small businesses near you who are part of the Tap Refill Station (including restaurants, coffee shops, and drinking fountains). Once you find one that you like, the app will act as a GPS and give you directions to each station's location. Once you are done with your drink, you can leave your Tap water bottle at a location within the app's network.
You can find Tap Stations on their website. 
9. DoneGood: App for Ethical and Sustainable Fashion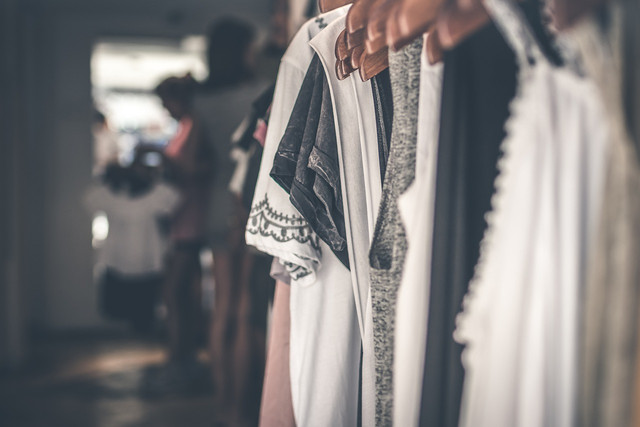 If you want to quit fast fashion and start shopping sustainable clothing, you may want to check out this app. If you've tried shopping for secondhand clothes online and haven't had any luck, DoneGood helps you find ethical clothing brands. In addition to clothing, this sustainable app can also help you find other ethical brands that sell eco-friendly and cruelty-free products.
Shopping apps like DoneGood pre-select brands based on information provided by the brands themselves or by independent certification organizations. This app will also list the individual product's qualifications to demonstrate why it was selected. We recommend checking these qualifications and deciding for yourself whether you want to support the brand before making a purchase.
You can download the DoneGood app via Apple Store.
10. HowGood App: How to Shop Sustainably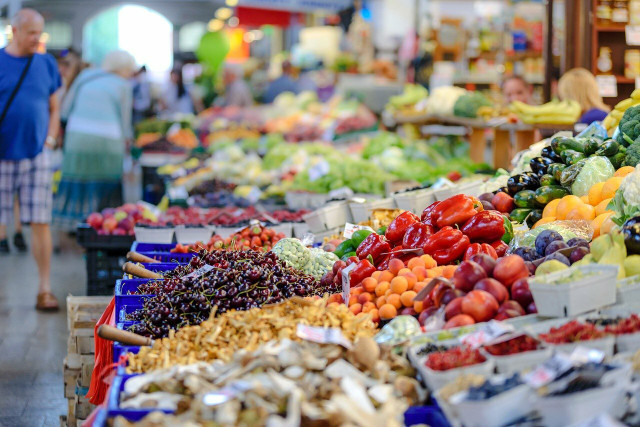 The United States is the second largest CO2 producer in the world and the beef and dairy industry are massive contributors of carbon dioxide. There are several clever ways to reduce your carbon footprint, such as buying locally sourced products, reducing the amount of animal products in your diet, and reducing food waste.
HowGood is a sustainable app that helps you find ethical food choices in your area. It has a review system with detailed information about the practices used for manufacturing products, sustainability facts, eco-practices, etc. The goal is to provide you with insights and help you find healthy foods that won't harm the environment.  
You can download the HowGood app via Apple Store.
Read more:
** Links to retailers marked with ** or
underlined orange
are partially partner links: If you buy here, you actively support Utopia.org, because we will receive a small part of the sales proceeds.
More info
.
Do you like this post?
Thank you very much for voting!