Varicose veins are blue or purple veins that are often visible on the skin. While harmless, they can make us feel self-conscious. We'll show you some varicose veins home remedies.
Varicose veins are bluish/purple veins that are visible on the surface of the skin. They form when the valves in the veins become fragile and prevent blood flow, which causes blood to accumulate and become visible. Varicose veins usually appear on the legs and feet and they tend to appear more frequently in women, and increase with age.
Possible causes of the weakened valves in the veins could be spending too much time sitting, being overweight, hormones, or wearing tight clothing. Usually, varicose veins are not dangerous, but their appearance can make sufferers feel self-conscious. In rare cases, severe varicose veins can lead to blood clots.
We'll share some varicose veins home remedies that can alleviate the symptoms and help to improve blood circulation.
1. Avoid a Sedentary Lifestyle to Improve Circulation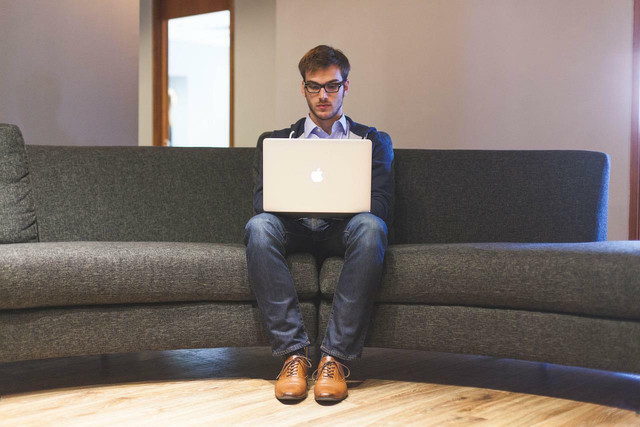 Sitting down for long periods can affect the circulation in your legs, causing varicose veins. Try to avoid sitting down or cross your legs for long periods as this can exacerbate the problem.
If you work in a job where sitting down a lot is unavoidable, try to ensure that you take a five-minute break every hour where you get up and move around. Alternatively, there are some desks available that are designed for standing, (available on Amazon**), this could be alternated with sitting at a regular desk.
2. Exercising Can Reduce the Appearance of Varicose Veins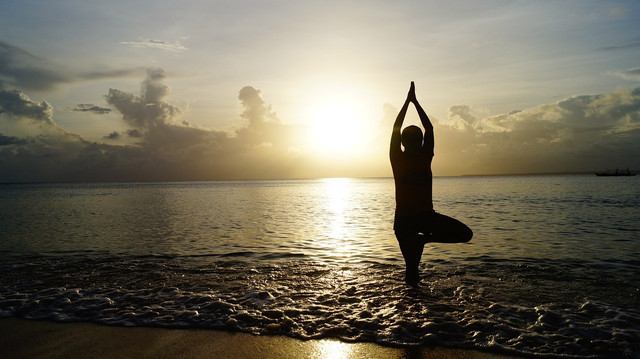 As mentioned above, being too sedentary can affect the circulation in the legs, leading to varicose veins forming. Exercising regularly can help improve blood flow in the legs, particularly the calves, which can be a hotspot for varicose veins.
Lightweight exercise such as yoga (such as Hatha yoga), swimming, walking and cycling (check out 10 tips on how to start biking) will help to get the blood pumping and also regulate blood pressure, which can sometimes be a cause of varicose vein formation.
3. Massage as a Home Remedy for Varicose Veins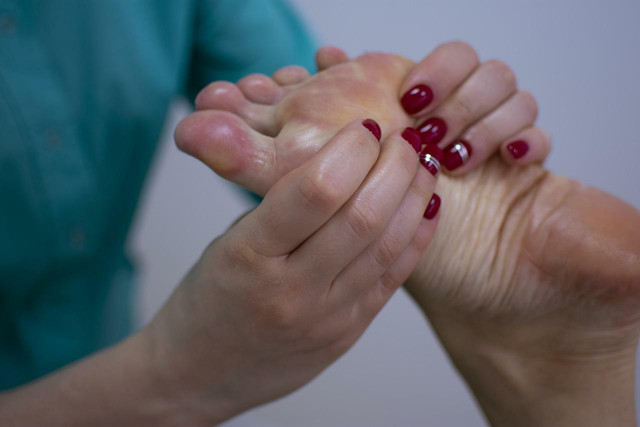 Use massage oils or body lotion to massage the affected area, applying light pressure with your thumbs as you run them up and down your calves. Ensure you massage around the varicose veins, do not massage them directly as it may damage them.
4. Wear Compression Stockings for Varicose Veins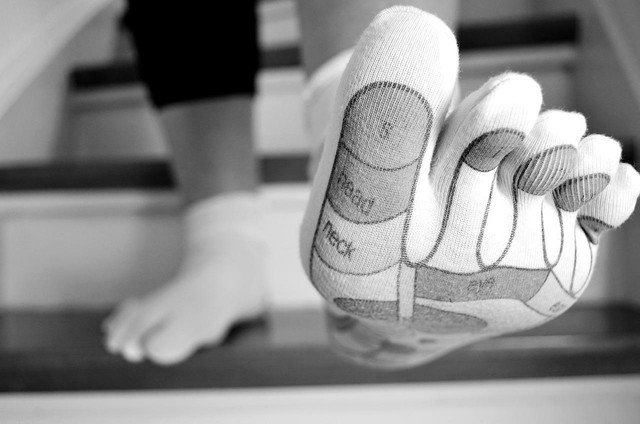 Compression stockings are known for assisting in reducing blood clots when on long-haul flights, but they can also be used to combat varicose veins. They are different from regular socks as the compression from the socks helps blood flow more freely to the heart and reduces swelling.
You can find compression socks or stockings at pharmacies and they work by putting pressure on the legs and ankles. If worn once a week they can help to reduce the aches and pains that sometimes accompany varicose veins.
5. Elevate the Legs to Improve Circulation
Try to lift your legs to help circulation during sedentary periods. For example, when sleeping, lie on your back and put a pillow under your legs to elevate them, and find out more about the healthiest sleeping positions. Or when sitting at a desk for a long time you could use a footrest to lift the legs off the ground slightly. Improving circulation will help to prevent varicose veins from forming.
6. A Healthy Diet Can Reduce the Appearance of Varicose Veins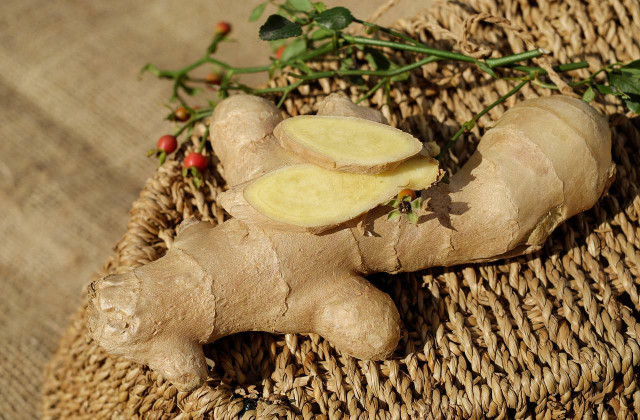 First, look at increasing the amount of fiber in your diet to improve bowel movements; constipation can damage the valves in veins due to straining. Examples of foods high in fiber are wheat, oats, flaxseed, legumes and nuts.
Next, reduce the amount of salt in your diet, as salty foods can cause water retention or leg edema. To combat this, ensure you also eat enough potassium; this can be found in leafy vegetables, almonds and pistachio nuts, potatoes and lentils. Get some low salt diet tips here.
Consuming ginger can improve blood circulation and lower blood pressure. Fresh ginger can be added to various dishes or drinks, including ginger tea. There are many benefits of ginger. Similarly, garlic works to reduce swelling and circulation and can be added to cooking easily.
7. Don't Wear Tight Clothing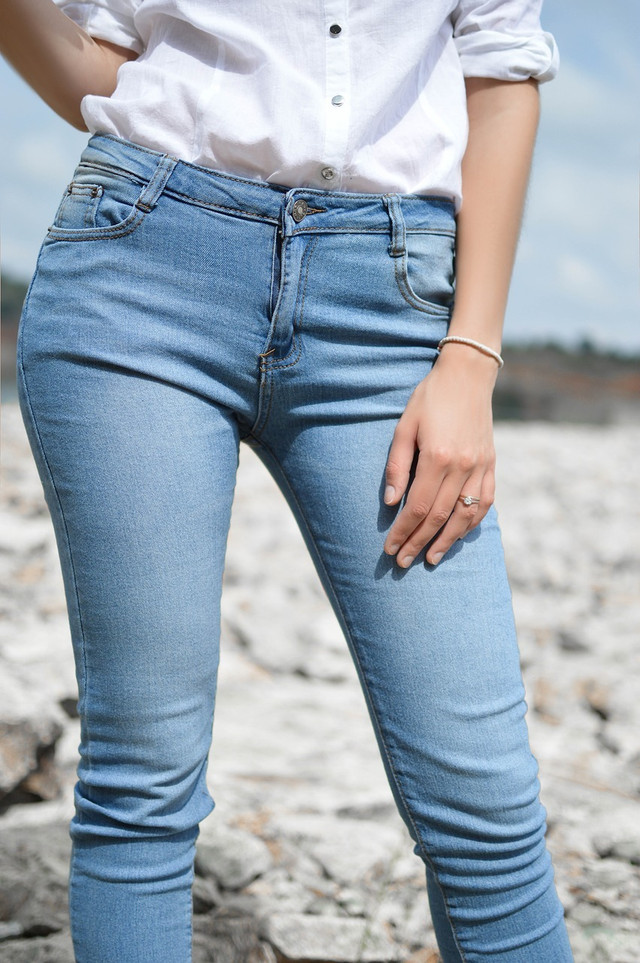 Wearing clothes that are too tight can restrict blood flow which can cause the formation of varicose veins. To avoid this, wear loose-fitting clothes which don't put pressure on the skin. Also, high heels tend to put pressure on certain parts of the foot, contributing to varicose veins, so wear flat shoes instead where possible.
8. Consume Flavonoids as a Home Remedy for Varicose Veins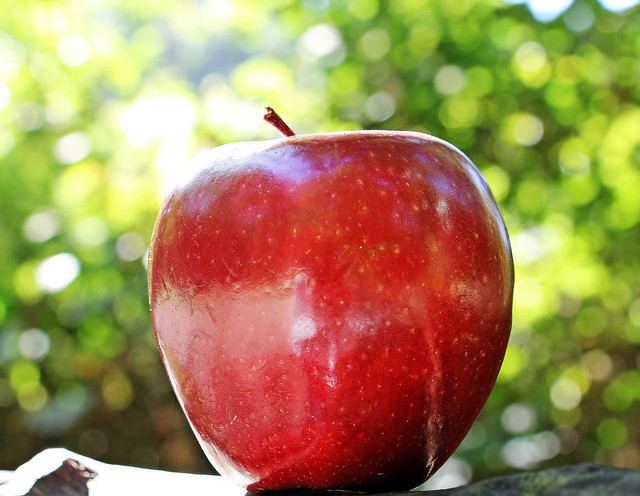 Flavonoids are natural substances found in some foods that have anti-inflammatory and antioxidant effects. They can help reduce the size of varicose veins and improve circulation. You can find flavonoids in garlic, cocoa, citrus fruits like apples and grapes and vegetables such as bell peppers, spinach and broccoli. Some other foods containing flavonoids are lotus root, pandan leaves and dill weed.
Read more:
Important Information regarding Health-related Topics.
** Links to retailers marked with ** or
underlined orange
are partially partner links: If you buy here, you actively support Utopia.org, because we will receive a small part of the sales proceeds.
More info
.
Do you like this post?
Thank you very much for voting!