Drinking tea during pregnancy is both relaxing and helps provide the body with sufficient fluids. Herbal teas can also relieve some of the discomforts – but be careful: not all tea varieties are safe during pregnancy.
Pregnancy is an exciting (and stressful!) time in which things are constantly changing and there is a lot to be organized. You have an awful lot on your mind – and then there's that long list of things you are and aren't supposed to consume. During this time it is important for your body to relax and stay hydrated. Tea can help.
Which Teas are Safe During Pregnancy?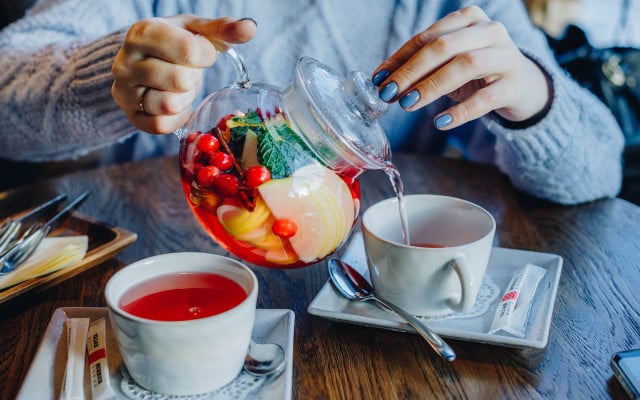 There are several varieties of tea that are said to be safe during pregnancy. If you're lucky, they may also relieve one or two pregnancy complaints:
Fruit Teas are said to be the safest teas to drink while pregnant. They are rich in minerals and vitamin C, so they strengthen your body during pregnancy.
Rosehip Tea may relieve constipation in the gastrointestinal tract. It is said to strengthen the immune system while also having a slightly laxative effect.
Ginger Tea may help with morning sickness, nausea, and constipation. But keep in mind that ingesting more than 5 grams of ginger per day is not safe and may increase the risk of pregnancy complications like early labor.
Lemon Balm Tea is a favorite among pregnant women. Some claim it calms nerves, relieves stress, boosts your mood, and helps with insomnia.
Rooibos Tea may prevent varicose veins and have a calming effect on the gastrointestinal tract. It is also said to reduce the effect of the stress hormone cortisol.
The majority of these herbal teas are considered safe during pregnancy when consumed in moderation. According to the Canadian Public Health Agency, that means two to three cups per day.
Which Teas Should I Avoid When Pregnant?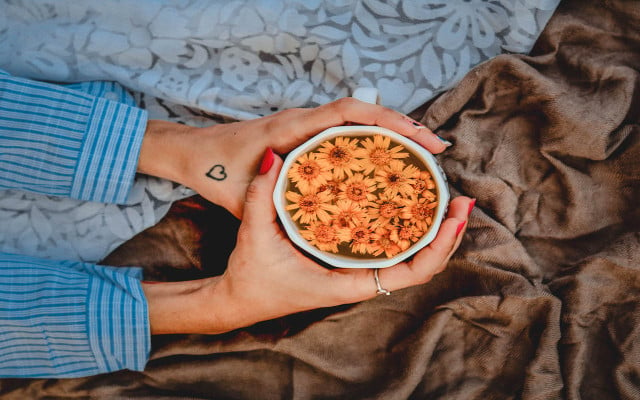 Raspberry Leaf Tea should not be consumed before the 37th week of pregnancy. Midwives believe the raspberry leaves help loosen pelvic tissue and muscles which stimulate the muscles of the womb and help with inducing labor. This tea is not safe during the earlier stages of pregnancy.
Licorice Root is said to raise blood pressure which increases blood flow through the placenta. This, worst-case scenario, could lead to a miscarriage.
Sage Tea should be avoided as it is said to inhibit milk production during the lactation period and stimulate the uterine muscles.
On one hand, Spearmint and Peppermint Tea are troublesome as they can stimulate the uterine muscles (when consumed in high doses). On the other, mint tea is also a well-known household remedy for morning sickness during pregnancy. If you don't want to avoid drinking it, limit yourself to one cup!
Avoid dehydrating teas such as nettle tea, as they put additional strain on the kidneys making this tea not safe during pregnancy in the first trimester. In the second and third, you can begin to drink nettle leaf tea again if you wish.
St. John's Wort Tea should be avoided as it has embryotoxic effects and can be harmful to both fetal and maternal health.
Black and Green Tea: Theine Effects
The theine found in green and black tea has a similar effect to caffeine. Both substances can pass through the placenta, but the fetus cannot break them down. This can lead to a minimal reduction in birth weight, which may cause health issues later on in life. As a general rule of thumb, you should not drink more than 300mg of caffeine or theine, which is equivalent to about two 8oz. cups of coffee or three 8oz. cups of tea a day.
Pesticide Contamination and Other Harmful Substances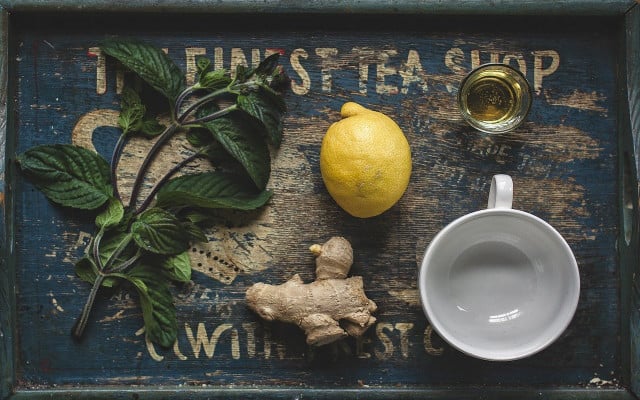 You should be careful not to ingest any harmful substances during pregnancy. Conventional tea sometimes contains pesticides, so organic tea is highly desirable and safer when pregnant. Keep in mind, there is no guarantee organic blends are completely free of pesticides. So spice it up and drink a variety of different blends of tea (in small doses) throughout your pregnancy!
There is limited information regarding the safety of drinking herbal teas while pregnant. Please consult with your doctor or midwife to find out which teas are safe to drink during pregnancy!
This article has been translated from German by Karen Stankiewicz. You can read the original article here: Tee in der Schwangerschaft: Diese Sorten tun dir gut
Important Information regarding Health-related Topics.
** Links to retailers marked with ** or
underlined orange
are partially partner links: If you buy here, you actively support Utopia.org, because we will receive a small part of the sales proceeds.
More info
.
Do you like this post?
Thank you very much for voting!