Stinging nettles are often considered pesky weeds. But despite the fact that touching them will leave you with an unpleasant burn, and that they make themselves known in a particularly irritating way when you are trying to enjoy a stroll through the forest wearing shorts, the benefits of stinging nettles outweigh the drawbacks by far. 
Stinging nettles are truly global citizens. They can grow in any mild or temperate climate where the ground is rich in nitrogen. Nettles are divided into six subspecies, all of which are used worldwide for a wide variety of purposes. The benefits of stinging nettles are well known: the leaves have been used for thousands of years for medicinal purposes, food, tea, and even to make textiles. In the northern hemisphere the season for nettles begins around April.
Benefits of Stinging Nettles: Antimicrobial and Nutrient-Rich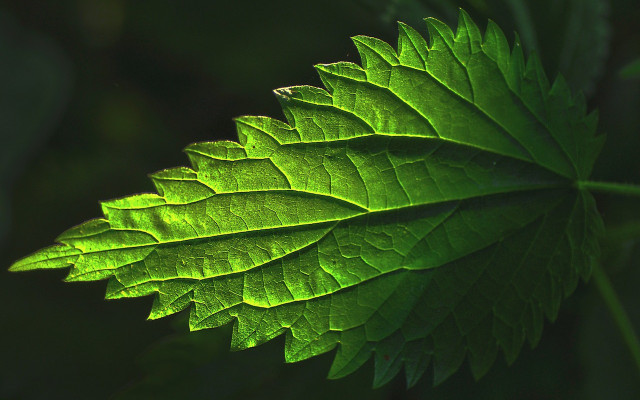 Stinging nettles contain active compounds that possess significant anti-microbial properties. In old times, people put stinging nettle leaves into milk in order to keep it fresh for longer. Even meats and fish were wrapped in nettle leaves, in attempts to preserve them for longer.
The plant that we nowadays consider a garden weed contains more vitamin C than citrus fruits and is also rich in minerals like iron, potassium, magnesium, and flavonoids. Another surprising benefit of stinging nettles is that they contain an unusually high amount of protein. One hundred grams of stinging nettle leaves contain a similar amount of protein as the same amount of beans.
Stinging Nettle Benefits: Diuretic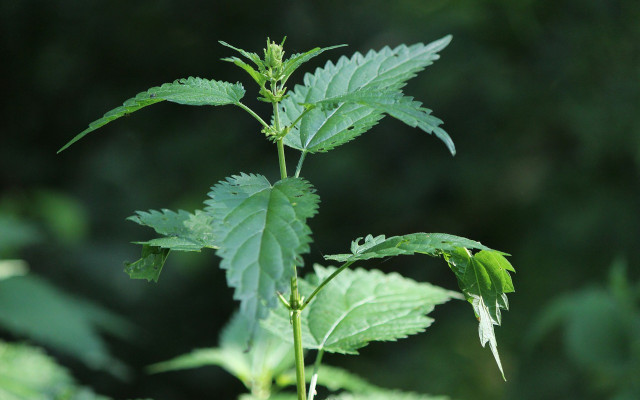 One of the many stinging nettle benefits is that that tea made with its leaves is a mild diuretic, meaning that it will cause your body to pass more water, which helps flush out salts and any built-up fluids in your body. Diuretics also help lower blood pressure by causing your blood vessels to relax and widen. The stronger the tea, the stronger the effects.
If you live in an urban area and can't find any stinging nettles growing nearby, you can buy dried leaves at most health food stores, or online on Amazon**. If you do have access to the plant itself, collect the leaves and hang them in a warm, low-humidity place to dry (be careful to wear gloves when picking the leaves, to avoid getting burned!).
Here's how to prepare stinging nettle tea and everything else you need to know about it: Stinging Nettle Tea: Benefits, Dosage, and Side Effects
Tip: For a more refreshing flavor, try adding lemon zest to your stinging nettle tea.
Benefits of Stinging Nettles: Superfood Seeds
Benefits of stinging nettles come from all parts of the plant, including the seeds, which have been used for generations in traditional medicine. They are said to be a powerful aphrodisiac (so much so that monks in the Middle Ages were forbidden from eating them). Their high protein and low fat content also make them attractive for the health-conscious.
Sprinkle some roasted nettle seeds on your morning smoothie, or add to yogurt or granola for extra crunch.
Stinging Nettle Benefits: In the Garden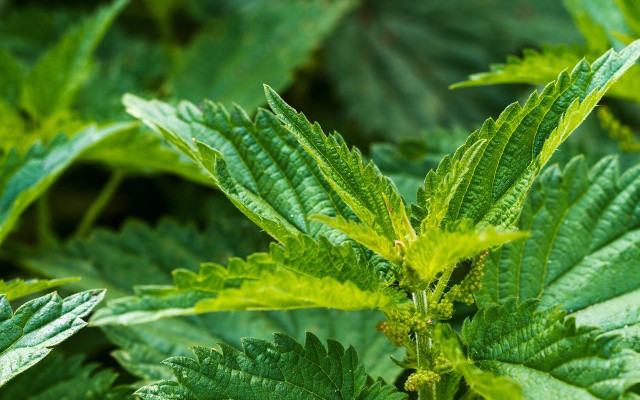 One stinging nettle benefit that is lesser known is that it can be incredibly useful in the garden. It smells awful, but stinging nettle slurry can be used as an all-natural fertilizer for plants and protect them against pests.
Because of the stink, you won't want to have the slurry anywhere near your open windows: place it on the far side of your garden, far away from your neighbor's fence.
To make the slurry, allow the stinging nettle to ferment in water. The fermentation process releases all of the active chemicals in the plant, so be sure to wait until the process has completely run its course before you start using the liquid. You'll know the fermentation is finished when the stink subsides and the foaming has stopped. In summer, this will happen relatively quickly, but in the spring or in a very shady spot it can take over a week to be ready.
Traditionally, stinging nettle slurry has been used on resource-intense plants, like tomatoes, as liquid fertilizer. You can use it either diluted or undiluted, with or instead of regular watering. If you are spraying the slurry on your plants to protect them from pests, be sure to do it in the evening, otherwise the leaves will burn in the sun.
Tip: For all those not blessed with either a garden or much talent for gardening, here are some useful tips on how to keep your houseplants alive.
Recipe: Stinging Nettle Soup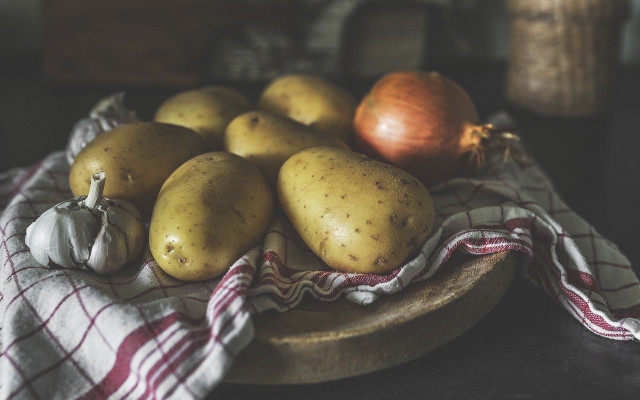 Perhaps among the most cherished benefits of stinging nettles is the fact that they taste great. Stinging Nettle soup is delicious, nutritious, and will save you a trip to the grocery store. Simply go outside and pull this "weed" from your garden – and use it to make the perfect summertime dish.
Ingredients:
2 large bowls of stinging nettle leaves
1 onion
1-2 potatoes
1 clove of garlic, minced
1 cup of cream or vegan substitute
300ml vegetable broth
Salt, pepper, nutmeg
Preparation:
Peel and dice the potatoes. Chop the onion and sauté with the minced garlic. When the onions look glassy, add the stinging nettle leaves and allow to wilt. Pour the vegetable broth over the wilted leaves and bring to boil. Add the diced potatoes and allow to simmer until the potatoes are soft. Use an immersion blender to puree the soup, and then add the cream and season to taste with salt, pepper, and nutmeg.
Recipe: Fried Stinging Nettle Leaves
Either as an appetizer or a crispy snack, stinging nettle leaves fried in beer pastry are the perfect way to satisfy your crunchy-snack impulse. Here's what to do:
Ingredients
200 grams (7oz) of large stinging nettle leaves
1 cup of flour
1 egg
Beer
Sunflower oil for frying
Salt and pepper for seasoning
Wearing gloves, rinse your nettle leaves well and lay out to dry on a kitchen towel. Make a batter that is slightly thinner than pancake batter out of the flour, egg, and beer. Season well with salt and pepper. Heat oil in a pot on the stove. Dip each leaf into the batter (holding it by the stem) and carefully drop into the hot oil. When the battered leaves turn golden brown, remove from the oil with a slotted spoon and lay on a cooling rack. Serve fresh.

This article has been translated from German to English by Christie Sacco. You can read the original version here: Die Brennnessel, eine echte Nährstoffbombe und Bakterienbremse
Important Information regarding Health-related Topics.
** Links to retailers marked with ** or
underlined orange
are partially partner links: If you buy here, you actively support Utopia.org, because we will receive a small part of the sales proceeds.
More info
.
Do you like this post?
Thank you very much for voting!