Stretch marks can affect anybody, and it can be difficult to get rid of them. We'll show you nine easy home remedies for stretch marks to improve your body confidence.
Stretch marks are small lines on the skin's surface that can be red, purple, or silvery white and sometimes feel slightly raised. They usually appear on the hips, thighs, breasts and waist due to changes in the body such as rapid weight gain or pregnancy, when the skin's surface is stretched.
With normal growth, the connected fibers in the skin's surface (or dermis) allow the skin to stretch. But with sudden weight gain, these fibers break and the blood vessels below the skin appear. This causes the initial red or purple color of the stretch marks which then usually fade to silvery-white as the blood vessels shrink.
As well as pregnancy and weight gain, some other factors can cause stretch marks. During puberty, teenagers grow quickly in a short space of time — some may gain or lose weight, but both factors can cause stretch marks. Similarly, not only weight gain, but weight loss can also cause stretch marks — this is why gradual weight loss is recommended. Finally, genetics may play a role in whether you get stretch marks or not, so if your parents had them, you probably will get them too.
Stretch marks are a kind of scar, and as such, can never be removed completely. However, with treatment, they can fade over time. Although extremely common and completely natural, some people feel self-conscious about the appearance of stretch marks on their bodies. We'll give you nine tips on temporarily reducing their appearance with these home remedies for stretch marks.
1. Eat a Healthy Diet to Reduce the Appearance of Stretch Marks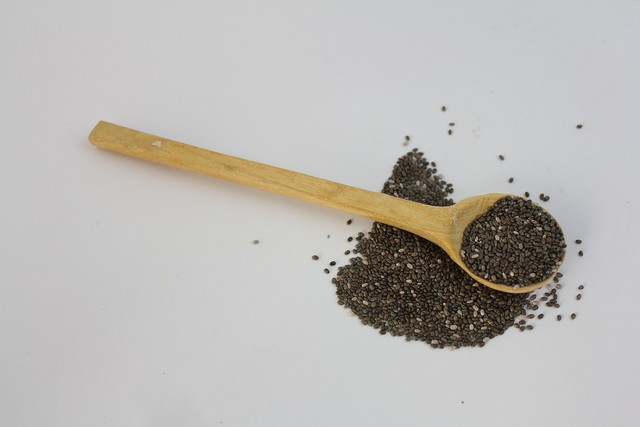 Eating foods that increase the elasticity of the skin can help to reduce the appearance of stretch marks.
For example, foods rich in: 
Omega-3 fatty acids — Including chia seeds, soya, cauliflower and flaxseeds. 
Vitamin E — Found in avocado, almonds, broccoli, pumpkin seeds, sesame seeds, pine nuts, papaya, olives and hazelnuts. 
Vitamin C — Particularly rich in fruits such as melons, pineapple, tomatoes, kiwi fruit and berries and vegetables like peas, spinach, turnips, peppers and broccoli.
Water is also effective at hydrating the skin, and helping it to stay soft and springy. Try to drink between eight and ten glasses of water per day.
2. Lemon Juice as A Home Remedy for Stretch Marks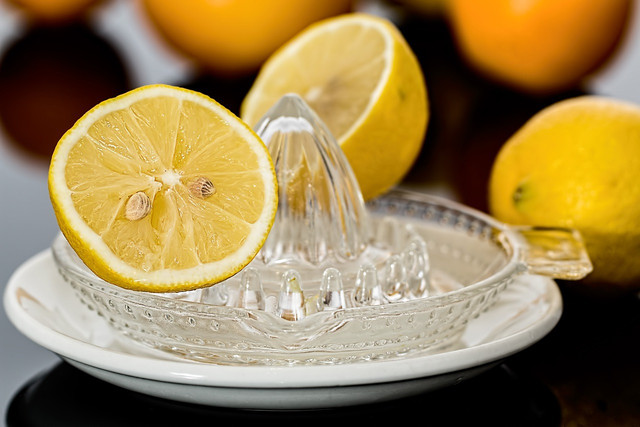 Slice a wedge from a lemon and massage it into the stretch marks in a circular motion and leave for fifteen minutes, then rinse with water. Lemon juice has a high level of antioxidants and bleaching qualities, which make it effective at lightening stretch marks.
3. Potato Juice as a Bleaching Agent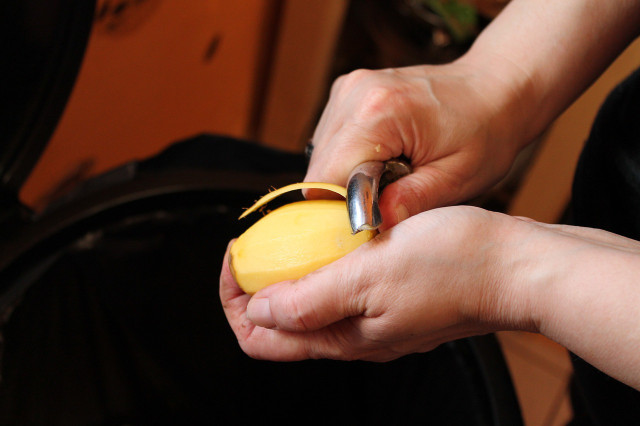 The starch in potatoes contains an enzyme called catecholase, which works as a skin lightener — potato juice is not only effective at reducing the appearance of stretch marks, but also dark circles under the eyes and other blemishes.
Simply peel a potato and chop it into small pieces, then pulse in a blender. Pour through a strainer to remove any large pieces from the juice. Alternatively, grate a large potato using a fine grater and wrap the pieces in a dishcloth, then squeeze out the juice into a glass.
Apply the potato juice directly to the stretch marks and let it dry for thirty minutes, then rinse with cold water. Apply daily for a bleaching effect.
4. Black Tea as a Stretch Mark Home Remedy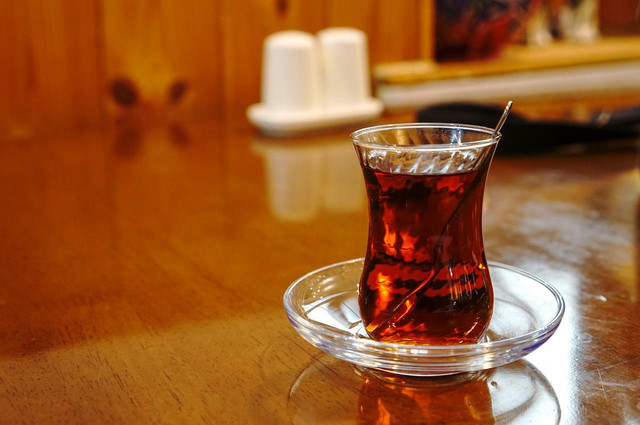 Black tea is good at controlling skin pigmentation due to its high level of vitamin B12, which is good at eliminating free radicals that damage the skin — this helps to even skin tone. Try mixing two brewed tablespoons of black tea with a pinch of salt. When cooled, rub the black tea mixture into the stretch marks and leave for between five and ten minutes. Don't throw away your used tea bags, there are many ways to reuse tea bags.
Apply black tea daily and expect to see results between six and 12 months later.
5. Olive Oil to Help Reduce the Appearance of Stretch Marks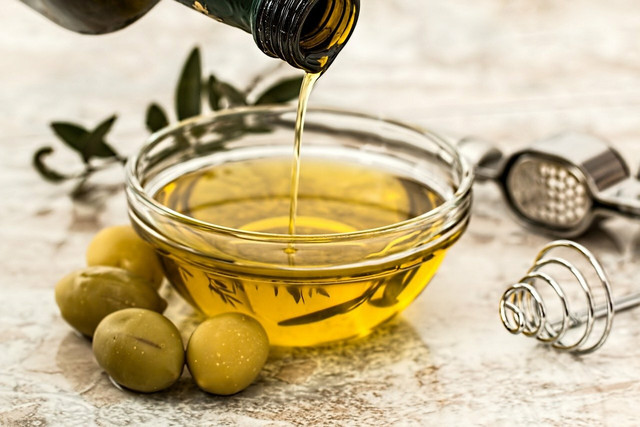 Olive oil is a great moisturiser which is packed with antioxidants and vitamin E (see above) that can repair skin damage. Simply rub some warm olive oil onto the stretch marks to improve circulation and leave on overnight, rinsing with lukewarm water in the morning.
6. Apricots as a Stretch Mark Exfoliator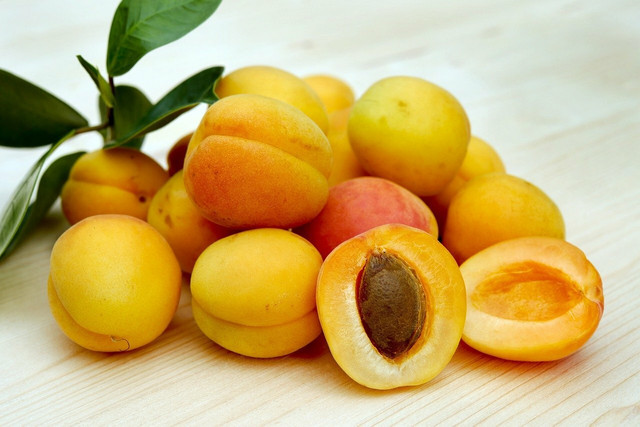 It's not a scientifically-proven method, but apricots are good exfoliators and are effective at reducing the appearance of stretch marks, as exfoliating encourages new skin to grow above the damaged layer. Remove the seeds from two or three apricots, chop and crush them to make a paste. Apply the paste directly to the stretch marks and leave for 15 minutes. Rinse off with lukewarm water.
7. Use a Sugar Scrub to Fade Stretch Marks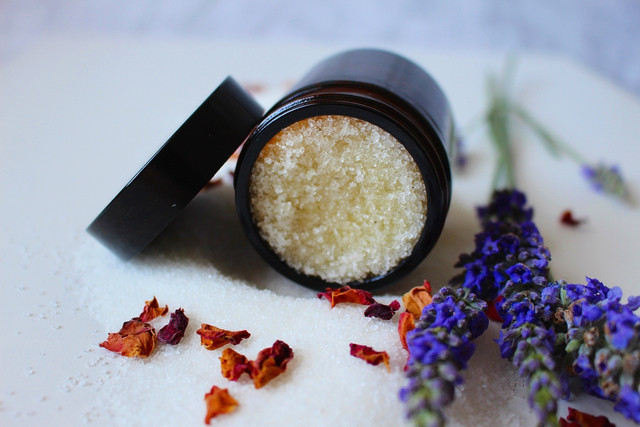 Another great exfoliator, a sugar scrub can improve circulation and quicken the skin's healing process. To make an easy DIY sugar scrub mix a tablespoon of sugar with a few drops of lemon juice and olive oil to make a paste. Apply the scrub to the skin and rub it into the affected areas in a circular motion for ten minutes, then rinse off with lukewarm water.
8. Aloe Vera to Heal Stretch Marks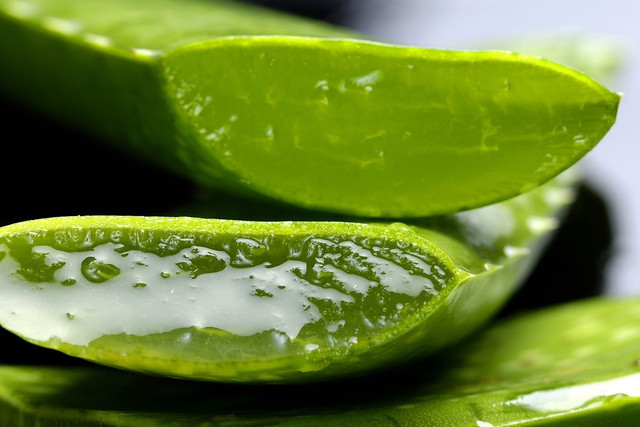 Aloe vera is good at healing damaged skin such as ulcers, burns and stretch marks, it is a fantastic moisturizer because of its high water content. Make your own aloe vera gel by carefully opening the aloe vera leaf and removing the sap from inside and applying directly to the stretch marks. Rinse off with water after two to three hours.
9. Castor Oil Can Help Reduce the Appearance of Stretch Marks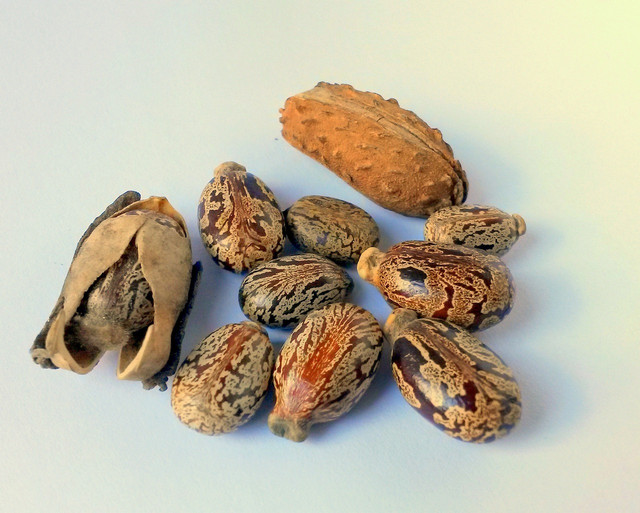 Castor oil is an excellent moisturizer, so is effective at improving skin's suppleness and removing skin pigmentation. Just apply castor oil directly to the stretch marks and rub in a circular motion for fifteen to twenty minutes. Do this daily for the best results.
Read more:
Important Information regarding Health-related Topics.
** Links to retailers marked with ** or
underlined orange
are partially partner links: If you buy here, you actively support Utopia.org, because we will receive a small part of the sales proceeds.
More info
.
Do you like this post?
Thank you very much for voting!