Minimalism has load of inspiring desk organization ideas to offer. Lend your office a new look and streamline your workflow with these organization ideas for your (home) office desk.
Those who pride themselves on being tidy at work have usually made cleaning part of their daily routine. Some squeeze it into their morning routine, others tidy up during a quick creative break. Minimalism can be another successful approach: If you have few things to start with, you can create less chaos. Here are some helpful desk organization ideas to implement into your daily work routine.
Desk Organization Ideas: Why Minimalism Works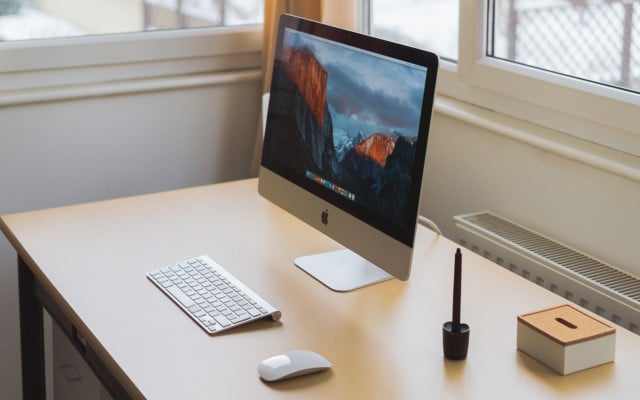 So where does minimalist living become relevant when cleaning up your desk?
Becoming minimalist means breaking your everyday down to the basics. This entails conscious relinquishment in order to make space for the essentials. One core question is "Do I Even Need This?". You can easily apply this approach to your workspace. Try out the following minimalist desk organization ideas.
Here's a start: Think about how you can be content at your desk or in your office and what you need to be productive. Can you do this with a fraction of the clutter? Minimalist ideas on how to best organize your desk add simplicity to your daily routine, save money, reduce distractions and help to keep you on track throughout your workday.
Utopia's tip: Swedish Death Cleaning: The Art of Decluttering
Minimalist Office Ideas: Desk Organization in 3 Easy Steps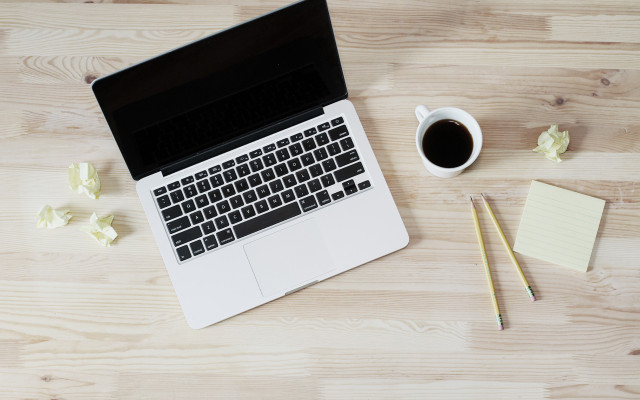 Here are some helpful minimalist ideas to redesign your desk layout. While it's important to find what works best for you, there are a couple of essential steps to make the decluttering process quick and painless.
Step 1: Tidy Up Your Desk
First you to need to tidy up a bit and sort through your things. Divide your possessions up into categories (and not by drawers, areas or miscellaneous piles etc.) to effectively gauge how much you have and of what.
Now run through each category one by one and ask yourself "Do I really need this?" Consider how often you use the particular items in question. Do you think you'll be using them regularly in the near future? Not everything will make the cut.
Utopia's tip: Whenever you decide you don't need something anymore, don't send it straight to the trash! Give it to somebody you know or pile everything up to donate to a thrift store.
Step 2: Tidy Up Your Computer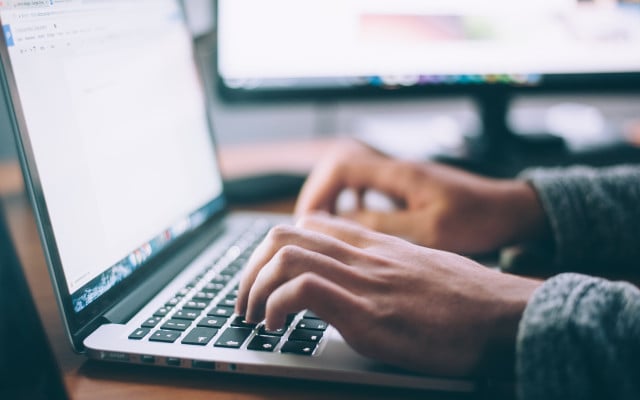 Once you've managed to free up your desk space, it's time to move on to the desktop. Proceed the same way you did in step one, but think of a good system to store the files. You may need them again in the future.
How can you do more with less (clutter)? Focus on finding a method to store your files that works for you. Here is one desktop organization idea: Brainstorm some general categories to sort by – such as year, topic, past/present – and continue on from there.
Step 3 of Desk Organization: Form an Idea of What's Essential
The next and final step involves setting your sights on the essentials. By now, you should already have an idea of what you absolutely need for working.
Break your desk surface down to the basics: laptop (or monitor), lamp, note pad and writing utensils, and your favorite desk decoration are close to all you should need. Keep your desk clean and tidy and you'll feel more at ease while you work!
Utopia's tip: Take the time to organize your paper files in labeled binders. This will save you loads of time down the road. Want to go paper free? Then scan your documents. This way, you'll use less paper and save resources.
Utopia's tip: Mindfulness Based Stress Reduction: Living in the Present
Desk Organization: Streamline Your Workflow
Once you've tried out some minimalist desk organization ideas, it's time to move on to work-related matters: productivity and workflow. Everybody has their own approach to staying productive on the job or at home. Nonetheless, it's important to check in with yourself here and there.
How do you feel when you're at work? Are you happy with your workflow? How often do you get breaks in? What are some things you could change or simplify to feel more content at work?
Finding a balance between work and life isn't easy – especially when you work from home. Nonetheless, we all have an idea of what level of organization our desk may need for us to feel relaxed and at ease at work. Keep things tidy – and simple – and you'll have more time and head space to devote to task at hand.
Utopia's tip: Pencil in brief breaks throughout your day and use these to tidy your workspace up a bit – no matter whether it's your bedroom or office. Take the time to brainstorm ways to better plan your day or rehash your daily goals.
This article was translated from German to English by Evan Binford. You can view the original here: Arbeitsplatz gestalten: Minimalismus am Schreibtisch.
** Links to retailers marked with ** or
underlined orange
are partially partner links: If you buy here, you actively support Utopia.org, because we will receive a small part of the sales proceeds.
More info
.
Do you like this post?
Thank you very much for voting!