Painting your nails is a fun and relaxing activity that leaves you feeling cute and ready to conquer the world. But waiting for your nails to dry can be frustrating. Below, we've ranked the most eco-friendly ways to dry your nail polish fast.
You may have already heard of some methods to dry your nails. While there are options like quick-dry polish, drops and sprays these are filled with chemicals, making them far from sustainable. Using our sustainable tips and tricks, you can dry your nail polish quickly, easily and affordably by using things you already have around the house.
1. Use a Light Hand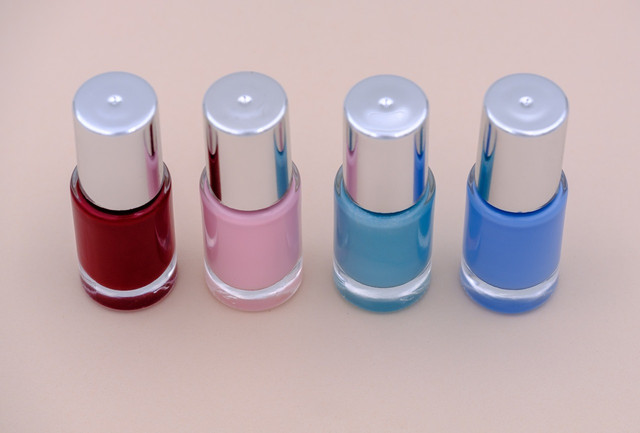 The easiest way to ensure your nail polish dries fast is to use a light hand with thin layers. Thick globs of nail polish take forever to dry and they don't look great either. If you want an opaque look, we recommend using one or two coats of highly pigmented nail polish. Waiting two minutes between the polish layers and top coat layer will go a long way as well. Your thin coat of polish will dry quickly before the next layer, and you'll be done in no time! This is the most sustainable method for quick-drying, and it's best if you try and use sustainable nail polish as well. We recommend Habit nail polish, available on Amazon**. Habit provides non-toxic, vegan nail polish which is sustainably packaged and ethically sourced. Habit is a black-owned, female-founded company and its products are made in the US.
2. Sheer Polish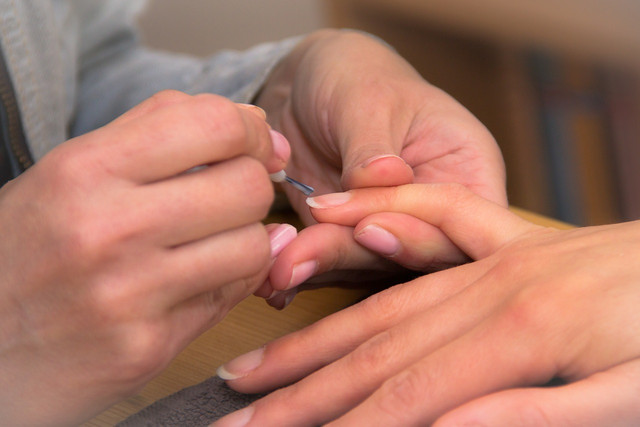 Using sheer nail polishes also ensures a shorter wait time. Sheer polishes naturally dry more quickly than darker, more opaque polishes. Plus, you can really speed things up by applying just one coat. We recommend the Karma Hues nail polish available on Amazon**. This polish is vegan, cruelty-free, non-toxic and even halal. It's packaged sustainably and made with all-natural materials. If you do use multiple coats, remember to use thin brush strokes and wait a couple of minutes in between layers.
3. Get Outside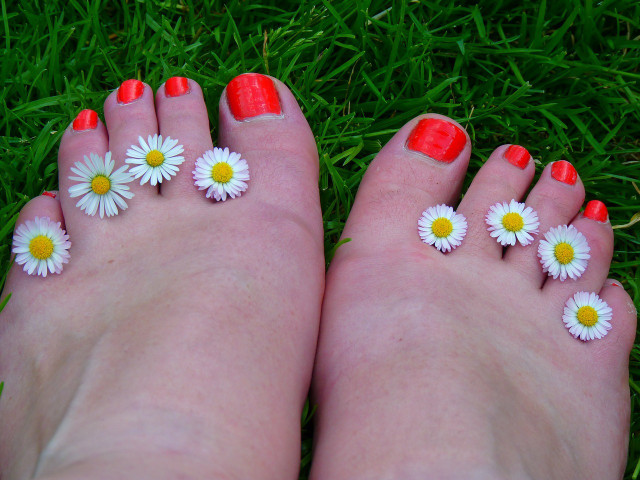 If you're painting your nails on a sunny day, you can dry them faster by going outside in the sun! This is an all-natural way to speed up the drying process. The only risk is possible contamination of the environment if you spill nail polish. Be careful if you decide to paint your nails outside. We recommend using a patio table or something similar. Of course, it's also best to use non-toxic nail polish. If you're using chemically made polish, going outside is even better since you won't have to breathe in the fumes.
4. Ice Water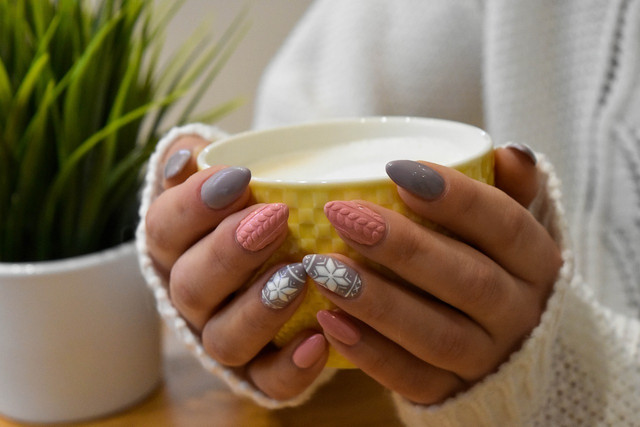 Cold water is an easy, accessible and sustainable resource to use to dry nail polish fast. All you have to do is get a small bowl and fill it with water and a couple ice cubes. Remember to do this before you start painting your nails! Place the bowl next to you as you paint your nails. When you're done, wait about two minutes. Then place your fingers into the ice water for three to five minutes. When you take them out, the water should form beads on top of your nails. This means the outer layer has solidified and dried.
5. Olive Oil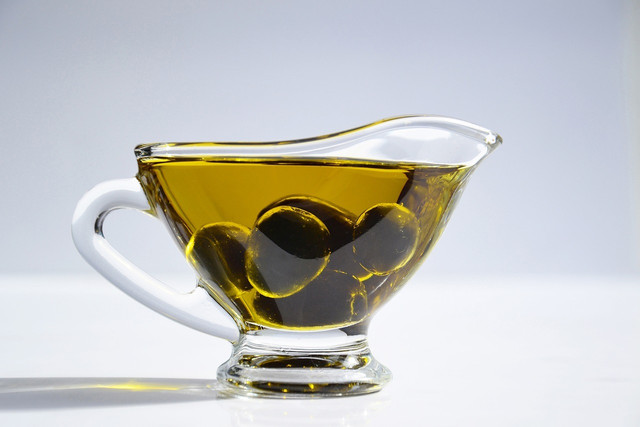 Olive oil works similarly to the ice water tip, and it is probably something you have around the house already as well. Next time you paint your nails, dry the polish faster than ever by putting one to two drops of olive oil on each nail. Leave it there for about five minutes. The olive oil helps harden the outer layer of polish, accelerating the drying process. Plus, the oil leaves your fingers smooth and soft.
6. Hair Dryer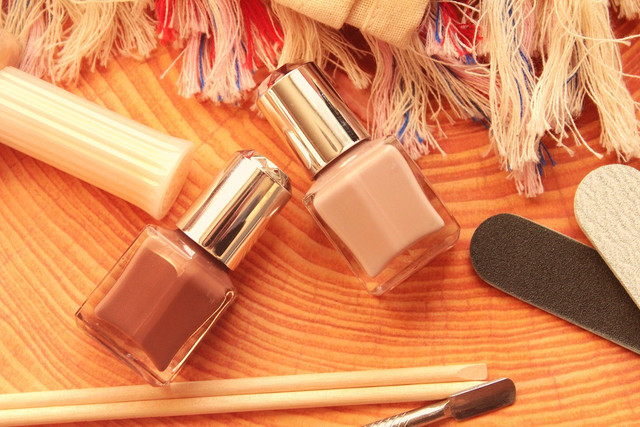 Using a hairdryer on a cool setting is another way to dry your nails fast. This method is not as sustainable as others because it does require electricity, however, it's much better than using chemical drying drops and sprays. Plus, this method only takes a couple of minutes so you shouldn't be using too much energy. Depending on where your energy comes from, this might actually be a total carbon-neutral method. All you have to do is put your hairdryer on the cool setting and wave it back and forth over your hand for about two minutes. This method works best if you paint one hand first, dry the nails, and then do the same on the other side. If you're painting your toenails, then feel free to dry them all in one go. Just remember to get your hairdryer and plug it in before you get started painting your nails, or you might mess up your polish when fumbling around with the dryer.
7. The Freezer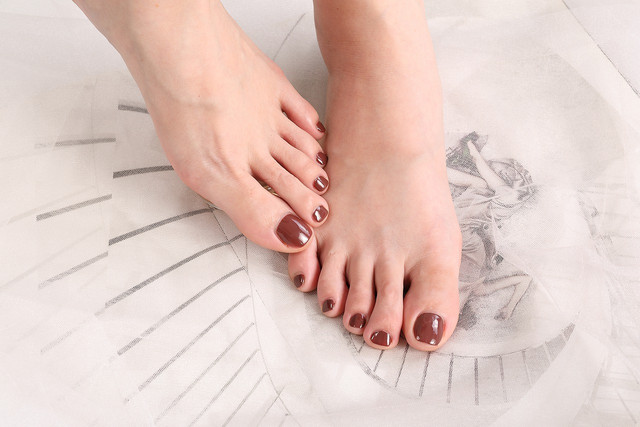 Similar to the ice water technique, the freezer technique works by solidifying the top layer of polish. All you have to do is wait a couple of minutes after you paint your nails, then head over to the freezer and stick your hands in for two to three more minutes. The cold air helps your nails dry fast so you don't have to be so careful with your hands. Of course, this method is not as sustainable as the above methods because freezers are extremely energy-intensive, and it is a bit wasteful to stand there with the door open for so long. If you can, try and hold your fingers inside with the door mostly shut.
8. Call a Friend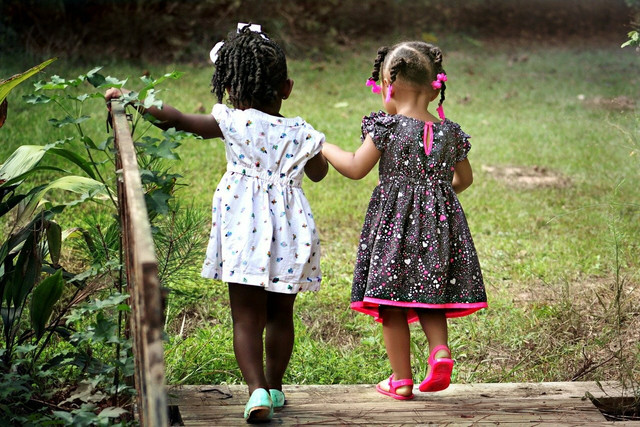 Our last tip doesn't actually speed up the nail drying process, but it sure feels like it does. If you don't have a roommate or friend to come paint their nails with you, call up a loved one when you are done. Instead of sitting around waiting for your nails to dry and stressing about things you need to do around the house, you can catch up with somebody important to you, and the time will fly by.
Read more
** Links to retailers marked with ** or
underlined orange
are partially partner links: If you buy here, you actively support Utopia.org, because we will receive a small part of the sales proceeds.
More info
.
Do you like this post?
Thank you very much for voting!