Repetitive movement can cause posture issues and lead to pain. Learn how to fix forward head posture in just a few minutes each day with these practical tips.
Whether you're working from home at a desk or using your laptop for college work, it's easy to get into bad sitting habits and cause yourself aches and pains. Many of us complain about back and neck aches after a long day of work, but how do you actually go about fixing that? Here is a quick rundown of what forward head posture, one of the most common posture issues, is and how to fix forward head posture.
What Is Forward Head Posture?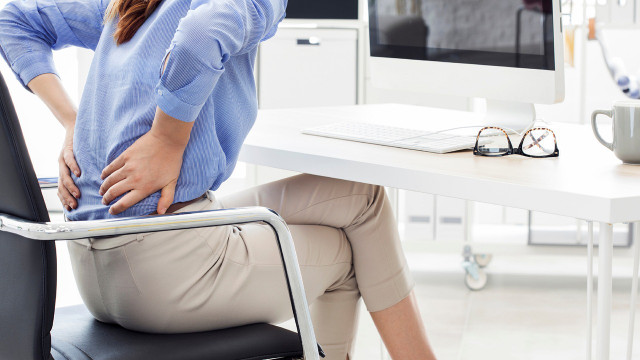 In basic terms, forward head posture (or FHP) is a misalignment of the head with the spine that causes you to lean your head further forward than it needs to be. In the long run, this bent posture puts a strain on the tendons and bones in your neck, leading to muscle pains and pressure on the spine.
Although most commonly associated with bending over to use your mobile phone or laptop, the causes behind forward head posture are varied and many. From simply sleeping with your head slightly raised to carrying a heavy bag or backpack, forward head posture can easily manifest in any situation where you are leaning your head forward for an extended period.
This misalignment is also suggested to have serious consequences for your neck and spine if not corrected. As well as pain and stiffness, forward head posture increases the strain on your neck muscles and spine, which could possibly even lead to more serious conditions.
How to Fix Forward Head Posture
So now you know how the problem, you'll need to learn how to fix forward head posture. The best way to correct this posture misalignment is by making sure that your spine, neck, and head remain in a straight or neutral line. While changing your working or home environment to be more comfortable can be a good start to correcting this, experts recommend stretching exercises as the most effective way to correct forward head posture.
1. Cervical Retraction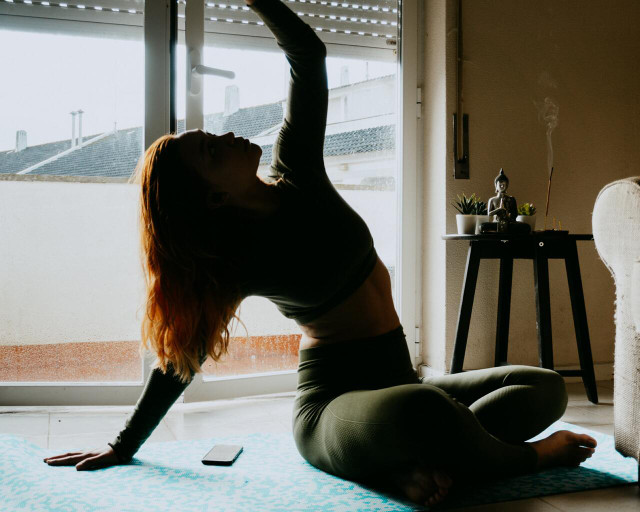 Also known as chin tucking, this exercise aims to realign your head with your spine:
Start by standing straight next to a wall.
Tuck your chin towards your chest and hold this position.
Next, press the back of your head toward the wall behind you.
Hold this stretch for a few seconds.
This exercise is recommended to be done 20 to 30 times at once and takes about five minutes to complete.
2. Pectoral Stretching
This exercise targets the muscles in your chest aka the pecs. These are equally important as the neck muscles to strengthen, as they can often become tight when your shoulders and neck are slumped.
Stand in the corner of your room with your elbows bent at 90 degrees.
Place your palms and forearms against each facing wall.
Without moving the rest of your body, put your weight on your forearms and carefully lean your torso towards the corner — do so until you feel a stretch across your chest.
Hold for 20 to 30 seconds before relaxing.
This stretch is recommended to be done five or so times and takes around five minutes to complete.
3. How to Fix Forward Head Posture With Yoga Stretches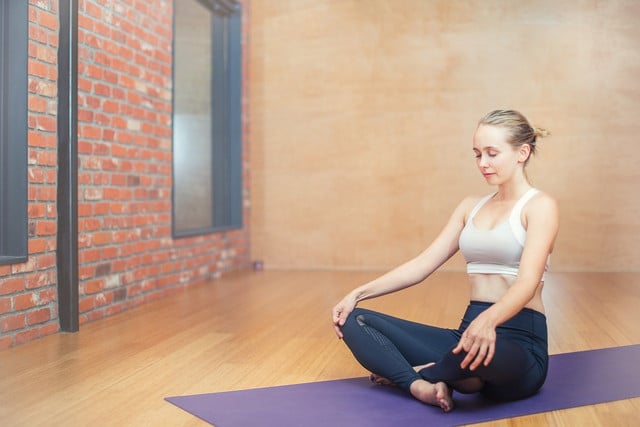 Many simple yoga poses can relieve the pain caused by forward head posture. Here is one example:
Stand up straight with your feet aligned with your hips.
Bend forward and bring your hands as close to the floor as you can without fully bending your knees.
Tuck your chin.
Relax your head by either holding it in place or making small circular motions.
Hold this position for one minute before relaxing.
When coming up from this pose, roll your spine through each vertebra.
This stretch can be done as often or as little as you'd like and takes around a minute to complete.
Preventative Measures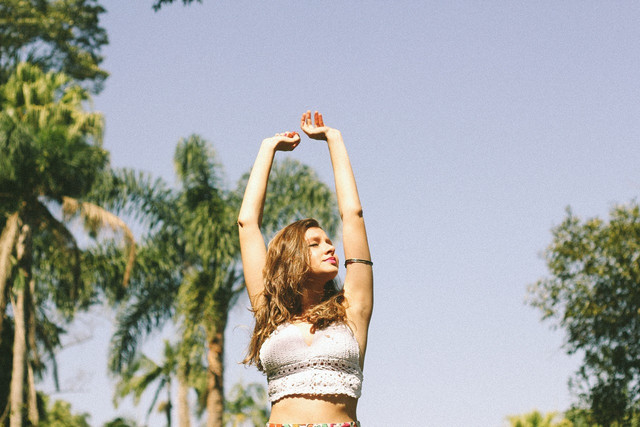 As much as corrective exercise can be helpful, reducing the chance of getting forward head posture is also important.
One way to help is by regularly checking your posture and making sure your body is aligned correctly. This can be done against any wall or flat surface — simply move your arms up and down several times with your body pressed against the wall.
In addition, making sure your working or recreational environment is set up to give you optimal posture is essential. Generally, it is recommended for people who sit at a desk for a long period of time to have a chair that supports their back, and to position their screen or working surface at eye level so they don't have to bend over to use it.
However, if forward head posture is causing you a lot of pain or doesn't seem to be going away after trying these techniques, it's always best to consult with your doctor. A physical therapist or chiropractor can help to identify if your pain is caused by forward head posture more accurately, as well as suggest more specific exercises you can do to improve your posture.
Read more:
Important Information regarding Health-related Topics.
** Links to retailers marked with ** or
underlined orange
are partially partner links: If you buy here, you actively support Utopia.org, because we will receive a small part of the sales proceeds.
More info
.
Do you like this post?
Thank you very much for voting!