Everybody slouches to some extent, but bad posture can really take a toll on your body over time. Learn how to stop slouching with these simple tips.
Poor posture doesn't look good and it doesn't feel good either. In fact, bad posture can cause back pain, headaches, muscle fatigue, rounded shoulders, and even potbelly. This is because posture is essential to your body's overall strength and flexibility. Once you learn how to stop slouching, there are several ways to improve posture in the short and long term. As soon as you start paying attention to your posture, the changes you need to make will be apparent.
1. Focus on Your Posture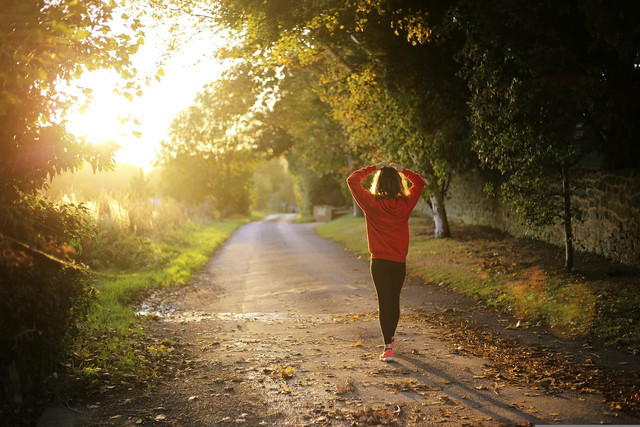 The first step to improving your posture is to pay attention to it and make an effort to sit and stand up properly. Whether you're at work, you've just walked past a mirror or your aunt just scolded you for your bad posture at family dinner, there's no time like the present to readjust yourself and learn how to stop slouching. The more you focus on your posture, over time, it will become a habit. Here are a few tips for how to stop slouching:
Stand/sit up straight and tall
Have your shoulders back and stomach in
Pinch your shoulder blades together to ensure good posture
Your weight should be mostly on the balls of your feet
Arms should be hanging naturally at your sides
2. Yoga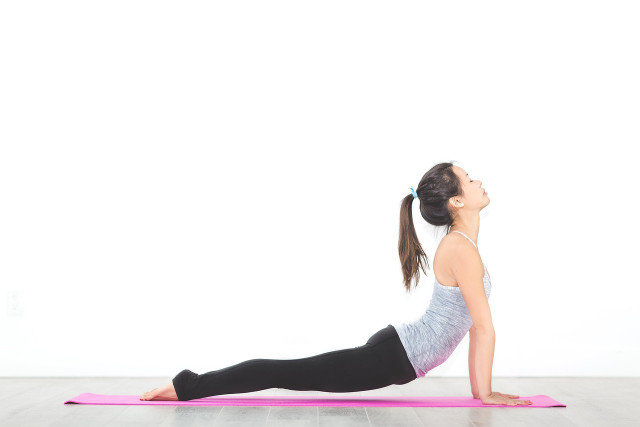 Yoga can greatly improve posture over time. If you're having a hard time eliminating the slouch, it could be beneficial to add some yoga sessions to your weekly routine. Look into local studios or online classes that are centered on heart opener poses and shoulder rotation as these are essential in learning how to stop slouching and improve posture. Some of the best yoga poses for posture are Child's Pose, Forward Hold, Cat Cow, Chest Opener, High Plank, Camel Pose, and Downward Facing Dog.
3. Change Up Your Desk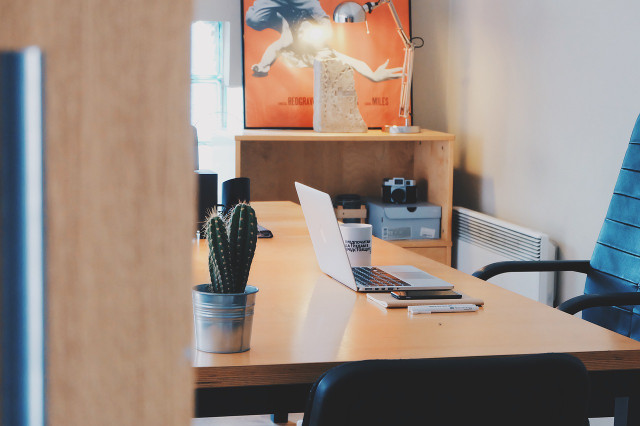 If you have an office job, it's important to make sure your space is conducive to a healthy back and good posture. Firstly, make sure your chair provides adequate back support. Ergonomic office chairs are some of the best chairs designed to reduce stress on your body while you're seated. However, they are an investment.
If you can't afford an ergonomic desk chair or your company won't supply one, just make sure your office chair has a comfortable back to it with lumbar support. It's also important to pay attention to how you're seated. Your chair should be at the perfect level for your feet to be resting flat on the floor. Your knees should be at a right angle.
You may want to ditch your chair altogether and opt for a height adjustable desk so you can transition from sitting to standing when the mood strikes. It may be easier to focus on your posture while you're standing.
4. Use Tape to Improve Posture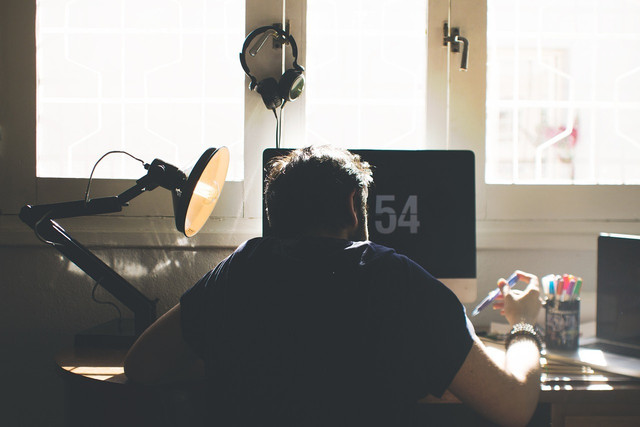 In the short-term, tape can be really effective in improving your posture. For the most part, the tape serves as a reminder to focus on your posture, so you don't need to constantly think about it. We recommend athletic tape or masking tape for this posture hack.
Simply sit up straight with your shoulders back and position the tape in the middle of your back, vertically from the top to the middle. You may need somebody to help you with this. The tape should be taught enough so that you don't feel it when your back is straight, but you feel some tension once you start to slouch. Slouching will pull the tape together just enough so that you're reminded that you need to sit back up.
5. Weight Lifting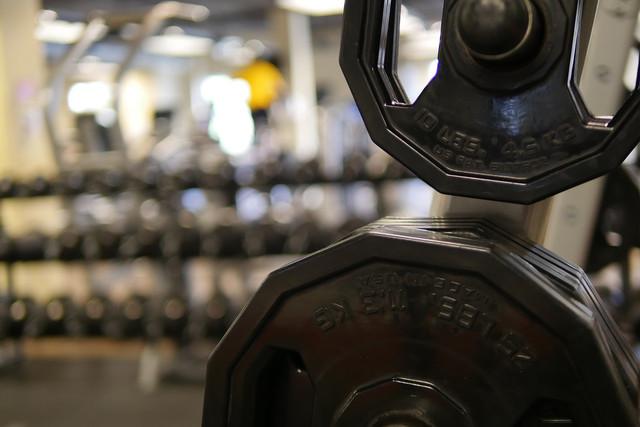 Lifting weights is one of the best ways to improve your posture in the long term. Strengthening your muscles takes stress off of the body and helps to keep your entire body in alignment. Strengthening your back and core, specifically, can help improve your posture by relieving tension in your neck and shoulders and increasing abdominal control and stabilization of your entire body. Hip and glute exercises are also important. Some good exercises for improving your posture include deadlifts, lat pulldowns, seated cable rows and squats. However, really any type of weight training when done with proper form will improve your posture over time.
6. Stretch It Out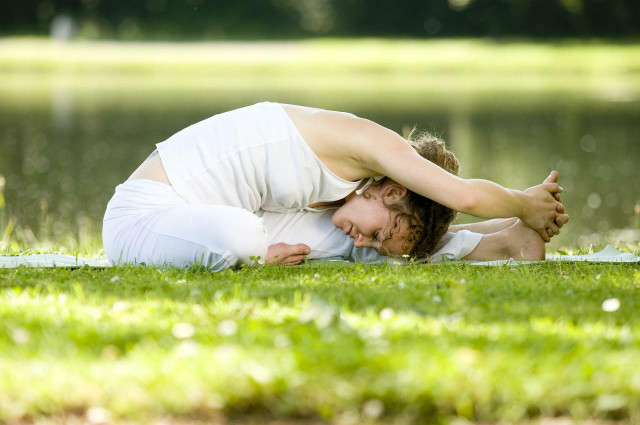 Stretch your body regularly! It's impossible to have good posture without being flexible and comfortable. Yoga is a good start. You can also check out these yoga alternatives with similar benefits. Another option is to do some simple stretches every day when you wake up and go to bed. Make sure to focus on your back, core, chest and shoulders. Your entire upper body needs to be relaxed, rather than stiff, in order to get rid of your slouch.
7. Posture Device Tracker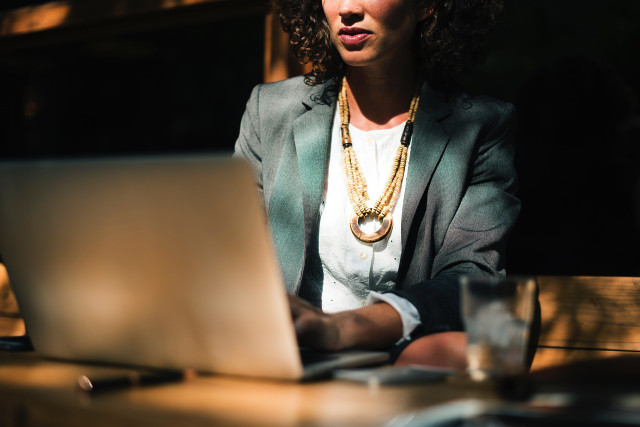 There are also some posture tools on the market which may help you get rid of your slouch. You can learn how to stop slouching using the UPRIGHT Go Posture Device which tracks posture and posture habits over time through a small movement sensor and a smart phone app. All you have to do is stick the sensor on your back and it will help you keep your back straight through both app notifications and gentle vibrations which remind you to straighten your back. You can also wear it as a necklace. This device works similarly to the tape method, however, it's digitalized and keeps track of your progress over time. Check it out on Amazon**.
Read more:
Important Information regarding Health-related Topics.
** Links to retailers marked with ** or
underlined orange
are partially partner links: If you buy here, you actively support Utopia.org, because we will receive a small part of the sales proceeds.
More info
.
Do you like this post?
Thank you very much for voting!