Want to save money on celery? Learn how to regrow celery from scraps in just a few easy steps! Keep your kitchen sustainable and get fresh celery all year round.

Celery is a versatile vegetable that can be used in a variety of dishes, but it can be expensive to purchase at the store. With just a little patience and care, you can learn how to regrow celery at home. By saving the base of your store-bought celery bunch and placing it in water, you'll be ready to harvest in just a few weeks. We'll show you how to regrow it below.
Why Learn How to Regrow Celery?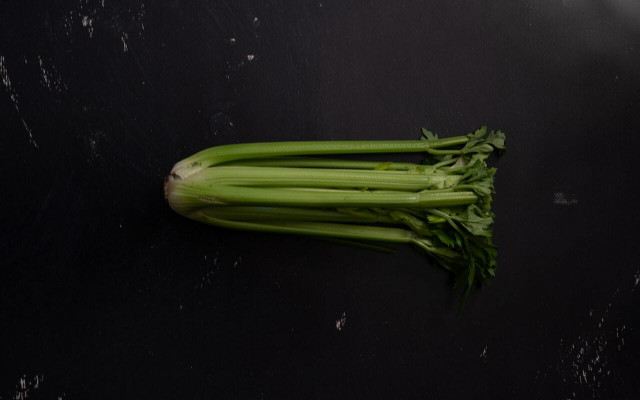 Celery is a great multifunctional vegetable – all parts of your celery plant are edible so nothing needs to go to waste. Fun fact: Celery (Apium graveolens) comes from the parsley (Apiaceae) family. It can be eaten raw or cooked and has many health benefits. Here are a few for you to consider:
Celery is a great source of important antioxidants.
Celery may reduce inflammation.
Celery helps with lowering blood pressure.
Celery has many vitamins and minerals with a low glycemic index.
Celery has an alkalizing effect.
If you want to learn more about how to cook with these adaptable veggies, you can find guides provided by the USDA. Or, take a look at some of our favorite recipes below:
How to Regrow Celery: Step by Step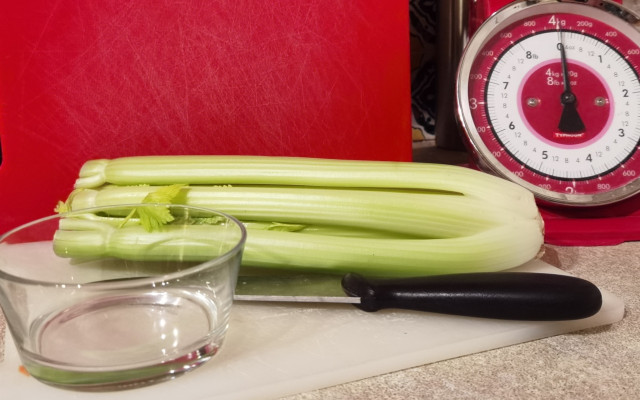 Regrowing celery is really easy. Just follow the simple instructions below and enjoy it fresh.
Materials:
Fresh, crisp bunch of organic celery with the base still on.
Bowl
Pot
Soil
How to Regrow Celery:
Cut the stalk about 2 inches from the base. Use the stalk for some delicious recipes such as salads, garnishes, stews, soups, or juice.
Prepare a small bowl of room-temperature water. Place the base of the celery in the bowl, covering about 1 inch of the base. Place the bowl in a warm, well-lit area.
Change water every 2 to 3 days – you don't want it to become slimy. It may need topping up as it will start to absorb the water within a few days. You should start to see tiny sprouts appear in 2-3 weeks. You may see the stalk start to grow sooner than the roots.
Once the roots are showing, you can plant in a pot or outdoors (weather permitting). Celery can suffer from transplant shock, to avoid this stand your pot of prepared soil in water to prepare the soil.
Celery is a shallow rooting plant, so it's important to give it a strong base, plant roughly 1 inch in the soil, and surround the base with soil. If you prefer to keep it indoors, you must have a well-lit window.
Tip: Celery is a sensitive plant that likes cool temperatures, it does not do well in frost and likes the autumn sun. The direct summer sun will be too hot, so choose an area that will have morning or evening sun instead of the midday sun.
What Should You Do After Planting?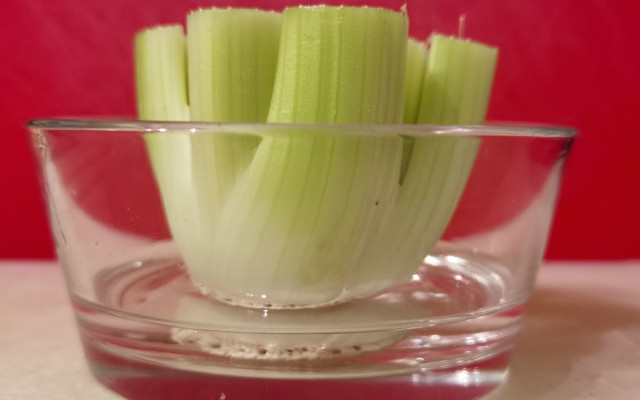 Keep the soil consistently moist but not waterlogged, and give it plenty of sunlight. It needs at least 4 hours of sunlight, or you will have to use a grow light. It will take a while for the celery to regrow fully and be ready for harvest. Harvest the celery when it reaches the desired size, leaving a few inches of the base so it can regrow again.
Celery can grow for up to 5 months. You can cut the stalks off as you need them, and the plant will continue to grow. Be aware: most gardeners recommend only regrowing celery twice as the plant may weaken over time.
Regrowing Celery FAQs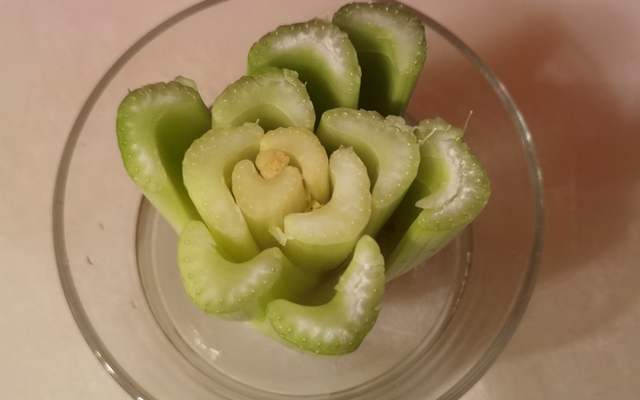 Some of the most common questions when it comes to regrowing celery can be answered very easily.
How long does it take for roots to grow in the water? You should start to see tiny sprouts appear in 2 weeks. You may see the stalk start to grow sooner than the roots.
When can you replant it in soil? The best time to plant celery outside is in mid to late summer.
How does it grow best (how much sunlight, temperature, water, fertilizer?) Plant your celery when temperatures are no cooler than 50 degrees at night. Mid to late summer is ideal, but this does depend on the temperatures in your area. Do not plant where it will get too much direct sun. Your celery plant will need daily watering as the roots are shallow.
Does it only work with completely fresh scraps?
A fresh base would be the best, but you can try with an older plant. There are no guarantees when learning how to regrow celery from scraps – it takes time and perseverance.
Read on:
** Links to retailers marked with ** or
underlined orange
are partially partner links: If you buy here, you actively support Utopia.org, because we will receive a small part of the sales proceeds.
More info
.
Do you like this post?
Thank you very much for voting!