Running in the snow can be a bit intimidating. If you're prepared, you can get your workout in and stay safe and warm when jogging in snowy, icy and wet conditions.
It's easy for runners to switch to the treadmill when the temperatures start to drop. While treadmills offer a warmer, more comfortable solution, they can be quite expensive and most require electricity to run.
Running outside during the day can provide you with much needed vitamin D, which many people lack in the winter. It's also more mentally engaging and satisfying to run through local parks, neighborhoods, and even national parks instead of running in your home. Follow these tips to stay warm, happy, and healthy when running in snow.
1. Wear Proper Clothing
It's important to wear proper gear when running in any winter conditions. Make sure to wear lots of layers made of natural materials, which help your skin breathe. Clothing to consider includes:
a waterproof outer layer, in case of precipitation
warm, moisture wicking socks, to help prevent blisters
reflective vest or bands, to remain visible during shorter winter days
windproof running gloves, to keep hands warm
Stay warm and dry with lots of layers when running in snow.
2. Do Indoor Stretches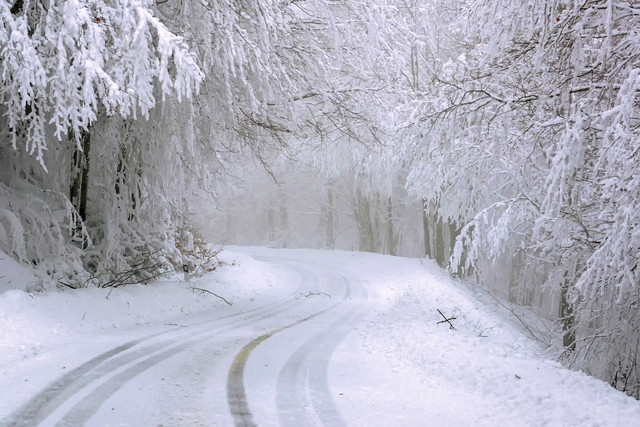 It's especially important to do some dynamic stretches before running in winter. You should make sure to do this indoors, right before you leave. This way, you can warm up your muscles and get nice and loose and ready to go, and prevent needless injury when running in snow.
3. Shuffle Your Feet When Running in Snow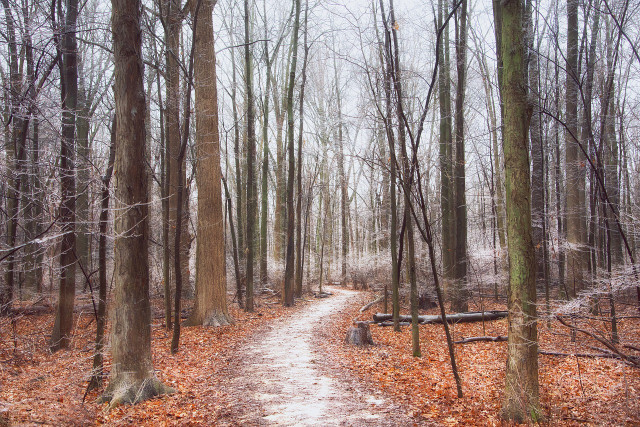 When running in winter, the ground can often be covered in snow and ice. This makes it easier to lose footing and get injured. To avoid this, adjust your stride to the conditions. Keep your stride short and low to the ground, more like a shuffle. This can help you keep your balance and allow you to catch yourself quickly if you do slip.
4. Wear the Right Footwear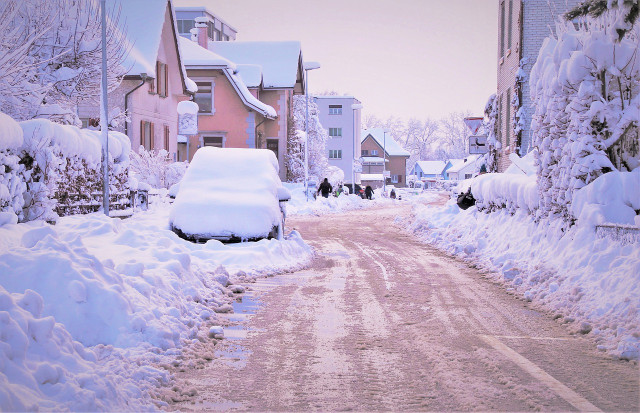 Don't wear the same shoes you use for summer running. Luckily, there are plenty of footwear options for running in winter.
For more extreme weather conditions where snow and ice is abundant and long-lasting, you may want to get some cleats or spiked shoes. These provided needed traction to stay safe. They're also good for advanced track runners. However, cleats and spiked shoes can get easily damaged if worn directly on concrete.
If you live in an area with more sporadic snow and ice, you can simply adapt your regular running shoes by adding elastic grippers with steel coils. These are easy to use, affordable, and can be wrapped around any shoe.
Another option is to invest in some trail running shoes. Trail running shoes are more water resistant and have more traction than street running shoes, and there are no downsides to using them in the city.
5. Don't Push Yourself Too Much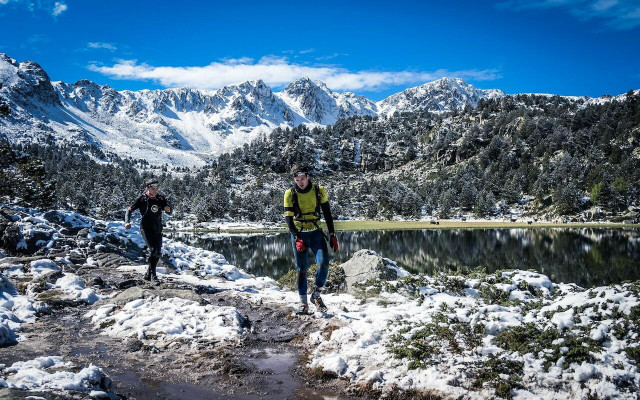 Winter is probably not going to be when you hit a personal best in your running goals. Your body is working hard simply to stay warm and balanced. Keep this in mind when you're running and try not to push yourself too much. You may want to go a bit slower than usual, and really watch your footwork. You can also take this time as an opportunity to focus on your posture and running form.
Remember, it is okay to take a few more rest days than usual. Don't beat yourself up if you stay home to drink hot cocoa when it's rainy out. And definitely avoid running in white-out conditions.
6. Take Care of Your Skin Before Running in Snow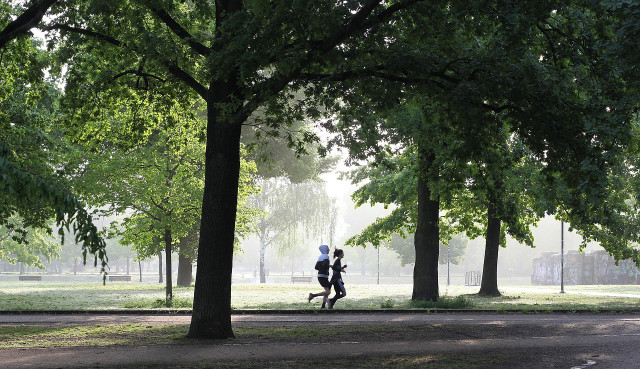 Skin protection is just as important in the winter as it is in the summer. When running in snow and fog, remember the sun is much stronger than you think because all those dangerous UV rays are reflected. Make sure to wear facial sunscreen and an SPF lip balm as well. This helps insulate heat and protects skin from windburn. Lastly, make sure to moisturize your whole body with an all-natural homemade lotion when you finish with your post-run shower, as it's easy to dry out in the cold.
7. Stay Hydrated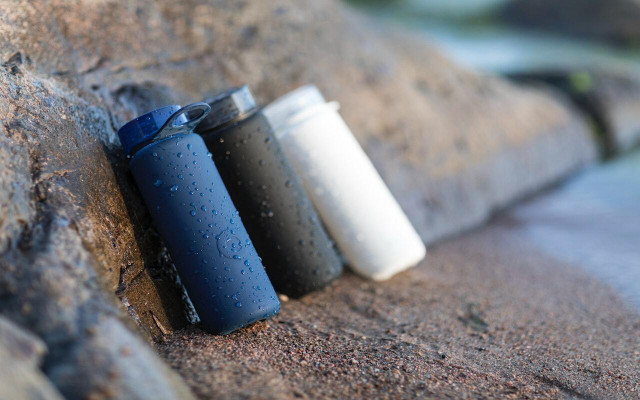 Running in snow means your body will be working much harder than it typically would, which also makes it stronger. However, with more work comes more sweat, though it generally dries away or gets soaked up quickly and is therefore not as noticeable.
Stay hydrated by drinking a full glass of water before your run, and lots of water when you return. For runs over three miles, consider getting a convenient water pouch backpack or stopping at parks with water fountains.
Read more:
Important Information regarding Health-related Topics.
** Links to retailers marked with ** or
underlined orange
are partially partner links: If you buy here, you actively support Utopia.org, because we will receive a small part of the sales proceeds.
More info
.
Do you like this post?
Thank you very much for voting!