Don't know the difference between UVA v. UVB? UVA and UVB are two different forms of ultraviolet light. While they each have slightly different effects, both are damaging — both for you and for the planet.
Ultraviolet (UV) light refers to light rays whose wavelengths are too short for the human eye to detect. Although these rays may be invisible, they can have very visible and damaging effects for both human health and for the environment.
UV comes in several forms:
Ultraviolet A (UVA) is one, and refers to light whose wavelength ranges between 315-400nm. While it is not the harshest type of UV, the Earth receives high concentrations of UVA, resulting in damage over time.
In contrast, Ultraviolet B (UVB) refers to light whose wavelength ranges between 280-315nm. It is less common on Earth but is more damaging. Read on to learn more about what long-term exposure to UVA and UVB can result in, as well as how to avoid these issues.
Effects of UVA vs. UVB on Skin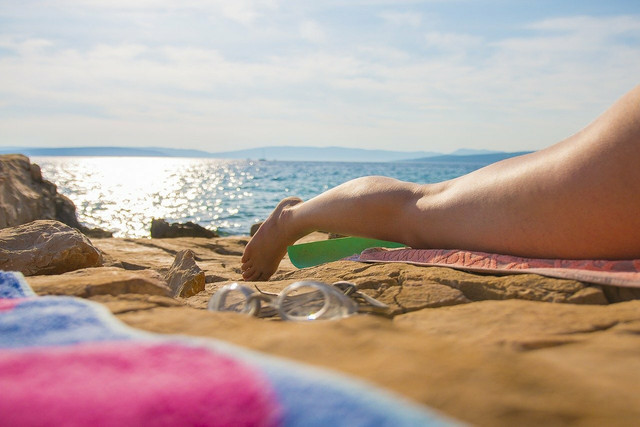 UVA and UVB have slightly different effects on the skin. Since UVB is harsher, and it tends to have more visible and immediate effects on the skin. This is the type of UV light that results in sunburn. UVA does not result in such dramatic effects. In fact, since it is weaker than UVB, UVA is often used in tanning beds in order to produce a tanning effect without burning. That is not to say that these types of UV rays cannot be damaging — tanning is, in fact, a sign of UV damage. Furthermore, UVA, unlike UVB, can more easily penetrate through windows and clouds, meaning that most of the UV you are being exposed to is probably going to be UVA. It is therefore a significant contributor to the damaging effects associated with long-term sun exposure, such as aging.
These differences aside, both UVA and UVB can contribute to the development of skin cancers. UV rays can cause several types of cancer. While UVB has more significant carcinogenic effects, the sheer abundance of UVA light means that it is important to reduce your exposure to this type of UV light as well.
Effects of UVA vs. UVB on Eyes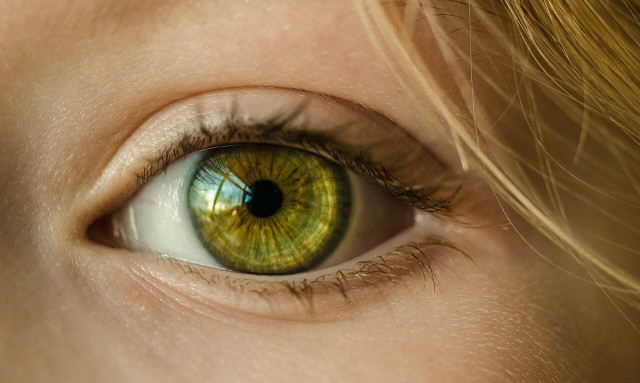 In addition to being damaging to your skin, UV rays can cause several eye issues. Similar to how they alter your skin cells, UV rays produce a state of stress in your lens cells. This leads the proteins inside the cells to clump together, obstructing light instead of maintaining the transparent form necessary for healthy vision — this is what we call a cataract. Interestingly, while UVB tends to be more harmful to the skin, UVA may be more damaging to the eyes. This is because UVA is able to penetrate deeper into the body. Since the lens in your eyes lies beneath your body's exterior surface, UVA has the potential to cause more harm than UVB in this instance.
In addition to cataracts, UVA and UVB can cause other eye diseases:
Macular Degenerations: This disease occurs when the retina, the part of your eye that receives light signals, begins to deteriorate. UV rays can contribute to this deterioration by causing cellular damage to the rod and cone cells on your retina. Macular degeneration is currently considered an incurable disease, and so it is important to limit your exposure to light rays in order to reduce your risk.
Corneal Sunburn (Photokeratitis): Too much exposure to UV rays can result in corneal sunburn a.k.a. photokeratitis, a form of corneal damage. The cornea is the transparent front layer of your eye that allows light inside. When it is damaged, it obscures your vision. Like regular sunburn, photokeratitis is a temporary but painful condition. You may especially be susceptible to photokeratitis if you go skiing since the bright surface of the snow can reflect sunlight back into your eyes. In fact, this condition is so common among winter athletes that it is sometimes also known as snow blindness.
Eye Cancer: UV rays can cause eye cancer as well skin cancer. This is likely because UV exposure produces similar genetic damage in eye cells as in the skin.
UVA, UVB, and the Environment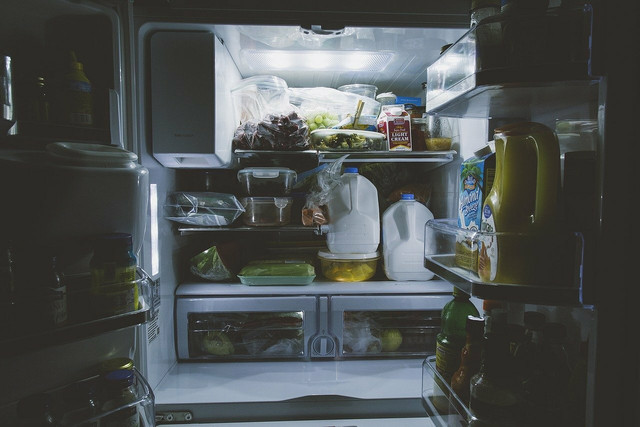 In addition to its negative effects on human health, UVA and UVB are closely linked with environmental concerns. To begin with, over-exposure to UV rays is the result of humans harming the environment.
UVA and UVB are not the only forms of UV light; there are light rays of even shorter wavelengths, but they are all blocked out by the Earth's ozone layer. This is a part of the Earth's stratosphere which contains a high concentration of ozone molecules. Unfortunately, human industrial activity threatened this layer of protection. In the 1970s, scientists discovered a hole in the ozone layer above the Antarctic, caused by the release of chemicals such as chlorofluorocarbons (CFCs). CFCs were found in many common items such as air conditioners, refrigerators, and aerosol cans. When they reached the Earth's stratosphere, they would break down ozone molecules, eventually leading to a hole. Thankfully, international cooperation has reduced the use of CFCs and other environmentally harmful chemicals.
Although the ozone layer seems to be safer for now, it's important to remain vigilant in order to keep it intact. Without it, the damage caused by UV light to people and to the environment could be devastating.
Protecting Yourself from UVA and UVB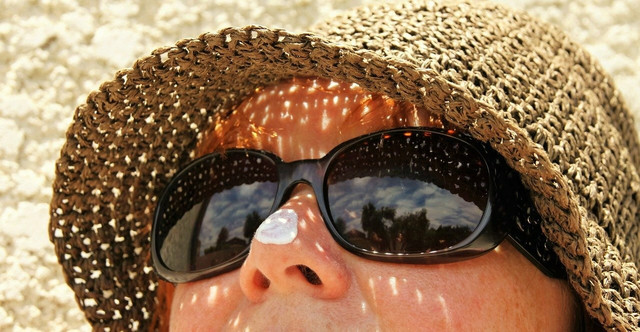 Now that we have seen all of the effects of UV rays, here are some things you can do to reduce your exposure to both UVA and UVB.
The first thing you can do is wear sunscreen. UVA can reach your skin through cloud cover and windows, meaning that even on a gray day, you are still being exposed to sunlight. Old-fashioned sunscreens were only designed to protect from UVB, but many sunscreens nowadays will protect for both UVA and UVB. To be safe, check for labels such as "broad spectrum", or which specifically mention both UV rays. For example, you can try Sun Bum's vegan and reef-safe sunscreen, available on Amazon**.
You can also protect your eyes from UVA and UVB by wearing sunglasses. Make sure that your glasses are designed to block out both kinds of UV rays. If you don't have suitable sunglasses at home, try to source them from a sustainable brand like L.A.-based Bonnie Clyde, or try looking for a secondhand pair. We've seen how important environmental protection is for our own health, so keep this in mind when you are purchasing new products!
Read more:
** Links to retailers marked with ** or
underlined orange
are partially partner links: If you buy here, you actively support Utopia.org, because we will receive a small part of the sales proceeds.
More info
.
Do you like this post?
Thank you very much for voting!
[contextly_main_module]