Dental hygiene is about more than just brushing, flossing, and visiting the dentist – your toothbrush plays into it as well. We'll look at how often you should replace your toothbrush for happy, healthy teeth.
Changing your toothbrush at the right time is an important step in maintaining good oral hygiene. Regardless of which type of toothbrush you use, they become less effective over time. We're going to take a look at when you should replace your toothbrush for optimal dental hygiene. 
How Often Should You Change Your Toothbrush?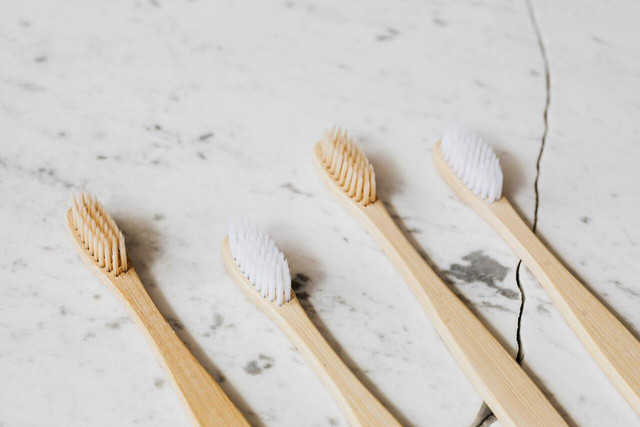 Most dental healthcare professionals say that you should replace your toothbrush, or toothbrush head, every three months. This is because the bristles of the brush start to fray, and lose their effectiveness. In addition, germs and bacteria also accumulate between the bristles. 
However, if you get sick with a cold, flu, or another viral illness, you'll want to replace your toothbrush sooner than 3 months. This is because bacteria and germs can actually live on the surface of your toothbrush, and can end up spreading to other toothbrushes that are stored nearby. If you live alone, you don't actually need to worry about changing your toothbrush after you've been sick, since the antibodies produced to fight the illness will also protect you from getting it again.
If you aren't sure how long it has been since you replaced your toothbrush, you can look for signs that show wear and tear. Check the bristles – if they are frayed and worn-looking, it's time to replace your toothbrush. A toothbrush with worn and frayed bristles will not be as effective at cleaning your teeth, so it's in your best interest to change it.  
Proper Toothbrush Storage Tips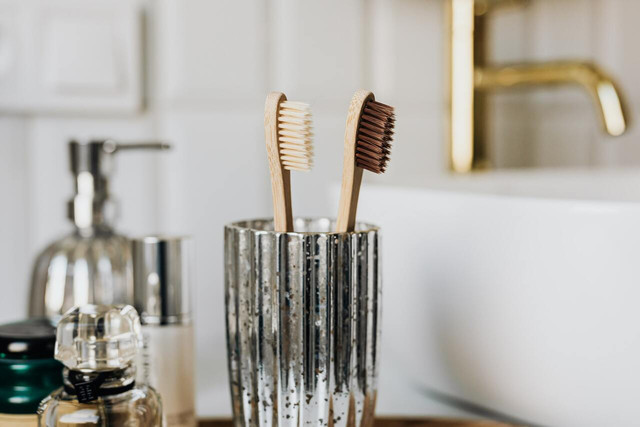 In order to make the most of your current toothbrush, you should make sure you store it properly: 
Rinse thoroughly after use 
Place it upright so the water can drain
Keep it away from the toilet (when you flush, bacteria can go from the toilet to your toothbrush) 
Avoid placing it near another toothbrush, otherwise, germs and bacteria can spread more easily
Allow to fully dry out between uses – storing near a window provides good airflow 
If you have an electric toothbrush, make sure to clean it thoroughly when replacing the head 
Sustainable Solutions for Dental Hygiene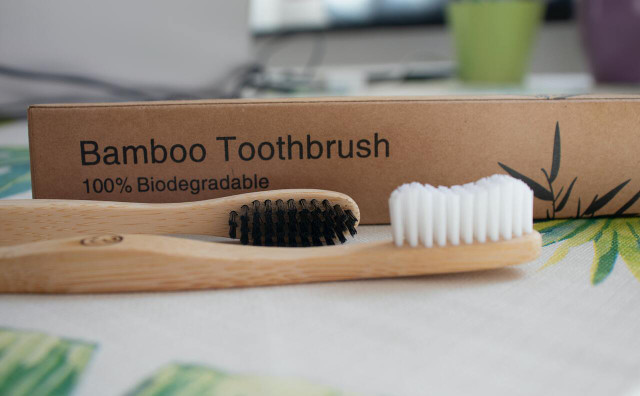 Dental care is notorious for being laden with disposable products that aren't good for the environment — did you know that every plastic toothbrush to ever exist is still on the planet? That's not good news if you really should change your toothbrush every 3 months! 
There are a few ways to make your oral hygiene routine a bit more green. 
Buy an FSC certified wooden or bamboo toothbrush with natural bristles
Make the swap to toothpaste tablets or homemade toothpaste — many tubed toothpastes hide pollutants such as microplastics
Use a natural dental floss (eg. by Me Mother Earth available on Amazon**)
Choose a natural mouthwash — or make your own! 
Save water by turning off the tap while you're brushing your teeth
If you want to stick with an electric toothbrush, you can also find ones made from bamboo (eg. by Ecogeo, available on Amazon**) 
Read more: 
Important Information regarding Health-related Topics.
** Links to retailers marked with ** or
underlined orange
are partially partner links: If you buy here, you actively support Utopia.org, because we will receive a small part of the sales proceeds.
More info
.
Do you like this post?
Thank you very much for voting!