Foods like seitan and tempeh can be healthy and delicious additions to bring your plant-based regimen to the next level. Read on to learn more about the differences between tempeh vs. seitan.
Gone are the days of equating veganism and plant-based diets with a dull meal routine. Many restaurants and other food manufacturers are offering more plant-based meat substitutes like seitan and tempeh and you can use them in your recipes at home too.
Tempeh, seitan, and tofu can provide additional flavor and depth to an array of meals. Each serve a different purpose and can fulfill cravings for meats, cheeses, or eggs while supplying exciting flavors, textures, and protein.  
What are these plant-based proteins and what is the difference between seitan vs. tempeh? Continue reading to find out.
What is tempeh?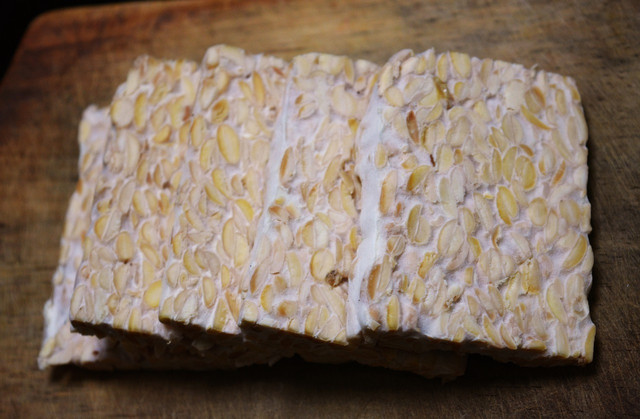 Tempeh is made by fermenting whole soybeans in banana leaves until they reach a firm and condensed texture. Originating in Indonesia, tempeh has been a popular meat substitute since around the 12th century. It contains more protein and fiber than tofu and has a mild nutty flavor that can be adapted within a variety of dishes. 
While tempeh and tofu are both made from soybeans, tempeh has twice the amount of protein of tofu at 19 grams of protein per 100 grams and provides a crunchy and dense texture. 
How to use tempeh
Tempeh has the firmest texture of the three plant-based proteins rich foods described in this article. Its density makes it perfect for slicing into strips or cubes that will hold their shape and texture. That's why it's perfect for grilling and barbecues. It has a nutty and savory flavor that can be used in sauces or for grilling to accentuate its robust flavor.
You can find many Asian recipes that use tempeh, but it's also suitable for a variety of cuisines. Try it in: 
Burger patties
Vegan tacos 
Stir-frys
Salads
Tip: Try smoking your tempeh, then pan-fry it for a crispy bacon substitute.
Tempeh can be bought for about $3.50 per 8-ounce block at stores like Target and Walmart. If buying Tempeh at an organic or local supermarket, it can be as much as $6 to $7 per block. 
What is tofu?
Tofu has been an important aspect of some Asian cuisines for thousands of years and is believed to have originated in China. It's made by pressing condensed soy milk mixed with nigari (salt collected from sea water) into a tight block. It is then turned into the familiar soft, silky blocks we see today. 
Tofu functions well as a protein source as it contains about 8 grams of protein per 100 grams. It is also a complete protein making this one of the healthier sources of proteins you can use. 
How to use tofu
Tofu may be mild in flavor, but it's also versatile in its adaptability within a range of dishes and cuisines. Whether you want to use tofu in vegan egg dishes like tofu chilaquiles, soups like misos and ramens, or other vegetarian and vegan dishes to substitute meats and cheeses – tofu can work well in almost any dish. 
While many of us are familiar with tofu, not everyone knows how to use or season tofu properly. One of the reasons for this is that tofu can be found in different variations such as soft, firm, silken tofu, tofu skins, etc. Pay attention to which kind of tofu is required in your recipes as it can crumble depending on the type. Softer tofus have a pudding-like texture and are better for sauces and dressings, while harder tofus are spongy and can be good for frying. Firm tofu is also best for soups because it can hold its shape. 
An 8-ounce block of tofu will typically cost about $3 or less depending on the variety. Organic tofus can cost as much as $5 and are well worth the extra dollars.
What is seitan?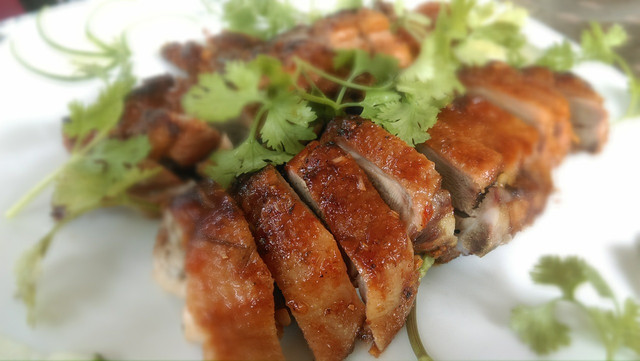 While tofu and tempeh are made form soy, seitan is derived from wheat gluten (the water-insoluble protein that holds bread together). Like tofu, seitan has been used for thousands of years in China. It was especially used in Buddhist teachings which encouraged vegetarian diets and relied, in part, on seitan for nutritional balance. 
Seitan is the by-product of the process when starch is removed from wheat dough through rinsing and cooking. This results in a sticky mass that can be easily manipulated into different shapes, making it perfect for plant-based meats.
Seitan is a heavy protein bomb, providing 20-25 grams of protein per 100 grams. 
How to use seitan 
Seitan is springy in texture and the flavor is meat-like, similar to mushrooms or unseasoned poultry. Because it is almost flavorless on its own, you will need to season it with whatever herbs, spices, or marinades you prefer. It can be used in many plant-based substitutes like chicken nuggets, meatballs, sausages, etc.
It's easy to be creative with seitan. Use it in dishes like:
Chilis and Stews
Wraps and Sandwiches 
Tacos
Burgers 
Salads
You can buy seitan at the store or simply make it yourself using vital wheat gluten (available on Amazon**). Just add water and season. 
As the most expensive of the three, an 8-ounce block of seitan costs about $7 at most supermarkets. However, if you make your own with a 1-pound bag of wheat gluten, this will cost around $7 and result in twice as much seitan. 
Note: Because seitan is made with wheat gluten, it should not be consumed by people with Celiac disease. Those with gluten sensitivities should also be cautious, depending on the seriousness of their sensitivity. 
Environmental Impacts: Tempeh vs. Seitan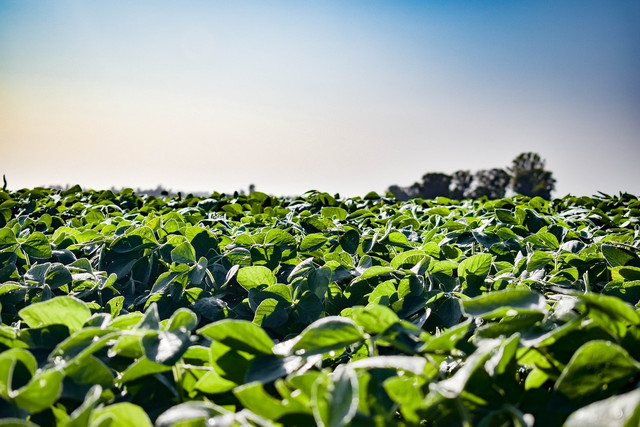 When choosing to purchase soy-products like tofu and tempeh, it's important to understand the environmental implications of soy crops. Soy crop monocultures are directly related to deforestation in South America. Soy products, through deforestation, negatively impact areas that are crucial in supporting biodiversity and low-carbon emission levels. Unfortunately, each year deforestation continues at a steady rate, threatening biodiversity, Indigenous populations, and propelling climate change forward. 
Eco-friendly Options:
If you buy soy products such as tofu and tempeh, be sure to purchase organic, non-GMO, and from brands which don't source their soy from South America whenever possible. 
Experiment with other plant-based options like chickpea tofu. 
Seitan is a good option if you'd like to avoid soy products. Just be sure to pick organic, non-GMO brands or make your own if possible. Overall, Healabel rates this kind of seitan as sustainable.
Read on: 
** Links to retailers marked with ** or
underlined orange
are partially partner links: If you buy here, you actively support Utopia.org, because we will receive a small part of the sales proceeds.
More info
.
Do you like this post?
Thank you very much for voting!
[contextly_main_module]