The promise of the 15-minute city: Imagine stepping out of your front door onto the street and your office, an organic supermarket, a pharmacy, and a café — everything you need is just 15 minutes away by foot or bike.
The 15-minute city is a relatively recent concept developed by a Parisian urban planner. The idea has spread quickly across the world in recent years in an effort to increase community ties and curb climate change.
15-minute cities are simple, compact urban spaces in which citizens can access most of their daily needs by walking or cycling, ideally within just fifteen minutes or less. The concept of the 15-minute city was fostered in 2016 by urban planning expert Carlos Moreno, a scientist at Sorbonne Business School in Paris.
Dubbed the "return to a local way of life," 15-minute cities are compact spaces built to fit entire communities. In the wake of COVID-19 and environmentalist urges to 'build back better,' Moreno pushed the 15-minute city concept in a 2021 article. His recent proposal stipulates six essential functions which citizens of 15-minute cities must have walking or biking access to from their homes:
Living needs such as groceries, drugstores and gyms
Commercial shops
Healthcare
Education
Work
Entertainment
Each of these is made accessible by the four components which define 15-minute cities: density, proximity, diversity and digitalization.
Density and proximity promote both close communities and livable spaces in which individuals can access their needs more easily, quickly and efficiently than in conventional metropolitan areas.
The diversity in 15-minute cities is required for multicultural neighborhoods and mixed-use lands which improve urban planning and community experiences. Land is then split up for agriculture, residential areas, green spaces, community gatherings, entertainment and more.
Lastly, digitalization is needed in order to cultivate virtual networks and tools such as online shopping.
Benefits of 15-Minute Cities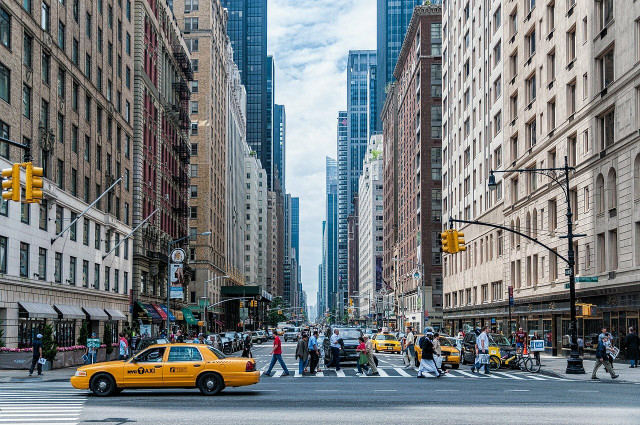 There are many benefits of 15-minute cities, especially in a country like the U.S. where the vast majority of towns and cities were built with private transportation in mind. Rather than planning urban areas around cars, bikeable and walkable cities such as 15-minute cities are much more desirable for the good of the planet and people.
Eco-friendly: increased vegetation within green spaces and a lack of emissions from cars means 15-minute cities are much more sustainable than the norm.
Health and happiness: walking and biking is much healthier for your body than driving all over the place, both physically and mentally — as is having access to green spaces, residential activities, healthy food and strong ties to your community, all of which are promoted by 15-minute cities. Not to mention, cutting down on all the smog in the air creates higher air quality, which improves respiratory health. Overall, the 15-minute city is far better for both our bodies and minds.
Increased free time: people in 15-minute cities save loads of time on running errands and commuting to and from work. This allows for increased free time to do what makes you happy.
Improved local economy: 15-minute cities promote circular economies in which money stays in the community. Buying from diverse, local shops and markets boosts the economy for all.
Developing 15-Minute Cities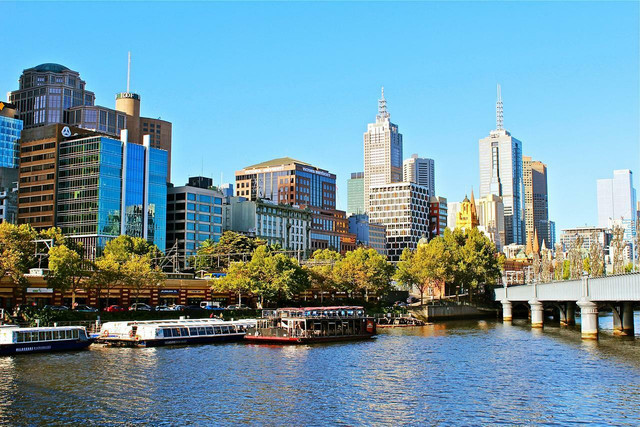 In most areas, 15-minute cities require loads of new urban planning and development. People must be committed to such an ambitious change. Policymakers, entrepreneurs, activists, NGOs, investors, academics and citizens all need to work together in order to achieve 15-minute cities.
15-minute cities also require funding and investment to develop before they become cost-effective. This can prove creating 15-minute cities that don't contribute to gentrification difficult. In areas where wealth inequality is high, as it is across the U.S., it might be easy for wealthier neighborhoods to develop 15-minute cities which leave underserved and disadvantaged areas behind.
In order to mitigate this, 15-minute cities must take into account the needs of all. They also must be made equally available and affordable. The more common 15-minute cities become, the more they will likely be accessible to all people.
Though the idea is very new, there are several examples of 15-minute cities worldwide today. They are largely across Europe, including parts of Paris, Barcelona and Copenhagen. In Paris, where the 15-minute city concept was born, Mayor Anne Hidalgo has worked to improve public transport and ban cars altogether in over 35 percent of the city.
In Lagos, Nigeria and Bogotá, Colombia, several major changes were made during the pandemic which helped create 15-minute neighborhoods. Lagos introduced a variety of food markets which helped increase food supplies and decreased commutes, while Bogotá created one of the largest bike lane networks in the world.
New York and Melbourne contain highly walkable 15-minute cities within them as well, and Ottawa, Canada provides a great example of their 2019 blueprint in achieving 15-minute neighborhoods.
Singapore is also working toward similar goals, including 20-minute towns and 45-minute cities, inspired by Moreno's 15-minute city concept.
Read more:
** Links to retailers marked with ** or
underlined orange
are partially partner links: If you buy here, you actively support Utopia.org, because we will receive a small part of the sales proceeds.
More info
.
Do you like this post?
Thank you very much for voting!