Agrihoods are not a new concept. Sustainable communities have existed since civilization began. Their popularity is on the rise as we fight to save our planet. Find out more.
Agrihoods, short for agricultural neighborhoods, are sweeping across the U.S. and helping to re-establish the farmer-consumer relationship that was annihilated during the industrialization and commercialization of our food chain.
Agrihoods are all about strengthening the connections between sustainability, health and community. Real estate development has taken a particular interest in the agrihood concept, and planned — often expensive — developments are popping up all over the country.
The term agrihood is typically used to define a range of lifestyles that are centered on local cultivation of organic and healthy food — and we will be exploring some of them in this article. Some agrihoods have popped up accidentally, due to a shared passion for growing, sustainability and nutrition among residents. Other agrihoods are the planned developments that are centered around planned housing communities with working farms and food production at their core.
Most of the housing in these modern, planned developments is built to the highest eco-standards that support sustainability, self-sufficiency and planetary health. Some are as environmentally-friendly as the most awesome examples of green architecture in the U.S. — boasting features like compost toilets, solar energy and renewable energy certificates — which is all reflected in the price. Regardless of the cost and facilities, though, agrihoods are focused on sustainable land cultivation and community.
Generally, agrihoods are a great way of enhancing social sustainability as well as food. They are not exactly off the grid living, but do operate with the environment and healthy living at their core. In light of our current environmental emergency, solutions are urgently required.
Our food system and attitudes to food alone are impacting every corner of the globe and are simply unsustainable. Many believe that the gap between producer and consumer is at the heart of what has now reached crisis point for the planet and its people.
Why Might We Need More Agrihoods?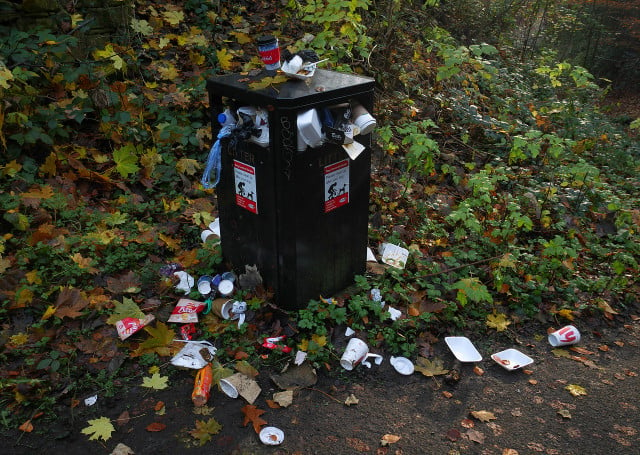 The food industry has moved away from direct consumer-producer exchanges and most Americans will never put a face to the people who cultivated their food. Our food chain is now an economic and globalized giant that is having catastrophic effects on the environment that include the following:
Our food chain accounts for over a quarter of global greenhouse gas emissions.
Over half of the world's habitable land is used for agriculture.
70 percent of global freshwater withdrawals are used for agriculture.
Agriculture causes 78 percent of global ocean and waterway pollution.
Livestock now outweigh wild mammals by a ratio of 15:1.
Agriculture and aquaculture are listed as threats to 24,000 of the 28,000 endangered species on the planet. 
The World Business Council for Sustainable Development goes on to highlight that currently:
One third of the food produced globally is lost or wasted.
40% of agricultural soil has been decimated and degraded.
800 million people are undernourished globally.
Global food insecurity is generating civil unrest.
Two billion adults are overweight — contributing to rapidly rising healthcare costs and chronic disease. 
Fixing this broken system will require a full-scale transformation.
Even our food packaging system is leaving its murky mark on the planet. According to the Environmental Protection Agency (EPA), food and food packaging materials make up almost half of all municipal solid waste. Some packaging is more eco-friendly than others, but each form still consumes vital resources — like energy, water, chemicals, petroleum, minerals, wood and fibers — to make. The production of food packaging is heavily associated with 
air emissions and greenhouse gases
heavy metals and particulates, and
wastewater and/or sludge containing toxic contaminants.
SOS! Sustainable Obtainable Solutions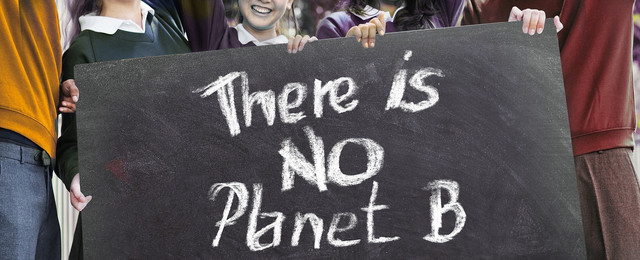 The EAT-Lancet report from 2019 warns that unhealthy diets pose a greater risk to human health than unsafe sex, alcohol, drugs, and tobacco use combined. They also confirm that it is a challenge to find and implement diets that are good for people and good for the planet at the same time. The report confirms that our food system is threatening the health of humans and the planet at a rapid rate.
The planetary health diet is an approach that aims to fix this broken system by unifying global sustainability and individual well-being — using the motto "sick planet, sick people". Its advocates, the Planetary Health Alliance, was founded in 2016 and its members now extend to over two hundred research institutions from over forty countries.
The concept of a symbiotic and harmonious relationship between food production and humanity it at the core of its mission. Thankfully, it is not alone, and many other groups and organizations are taking action.
Fridays For Future is a rapidly growing movement of young people determined to protect their future and provoke change. They are a symbol of the next generation's determination for new practices and approaches. Sustainable food production and eco-friendly living is at the heart of this organization that was established by young people, for young people.
These are just some examples of environmental organizations worth supporting and those that are driving our new attitude to food production and sustainability. 
What Are Agrihoods?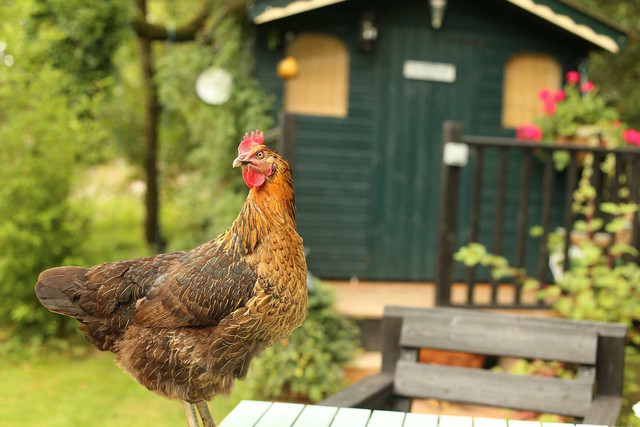 Agrihoods — as defined by the Urban Land Institute — are intentional developments that incorporate food cultivation into the core of their design. The term is extended to and commonly used to describe sustainable communities and eco-villages too. It essentially describes a group of neighbors working together for sustainability and well-being.
Most modern agrihoods boast single or multiple family homes surrounding, or surrounded by, a central farm or communal green area. Residents are then able to grow and harvest their own organic food independently, or work as part of a neighborhood team. Some developments sprawl across vast acres of land and offer an array of activities, trails and projects for residents to enjoy.
This modern approach tends to involve moving to a new community or to an already established one. Agrihoods and green architecture are rapidly growing areas of interest for developers across America and around the world.
Sea views, manicured lawns, and white picket fences are no longer the sought after features on the housing market. People are reportedly rushing to buy their homes in sustainable agrihood areas because they want to
connect with the land,
support climate health,
become part of a community and get to know their neighbors, and
know how and where their food was grown.
The term agrihood is not confined to these modern developments. It is also used to describe a range of other types of sustainable communities and food cultivating neighborhoods. Many communities have redefined and regenerated their existing green areas and share responsibility for the cultivation and management of their produce successfully. 
Forbes magazine commends our agrihood culture and applauds these developments that boast organic farms, herb gardens and edible nature trails instead of golf courses and swimming pools. They go on to advocate for various agrihoods that offer weekend farmer's markets, kids camps, cooking classes and employ full-time farm directors and artists. These developments foster family and community values, as well as environment and sustainable ones, according to the authors.
Globally, we need to work together to fix our broken system. The rising trend of agrihoods that is creeping across the U.S. and beyond, may play a vital role in doing just that. They are all about sustainability, human well-being and environmental health. They must be the perfect solution. Right? Let's take a closer look at agrihoods, and you can decide for yourself.
History of Agrihoods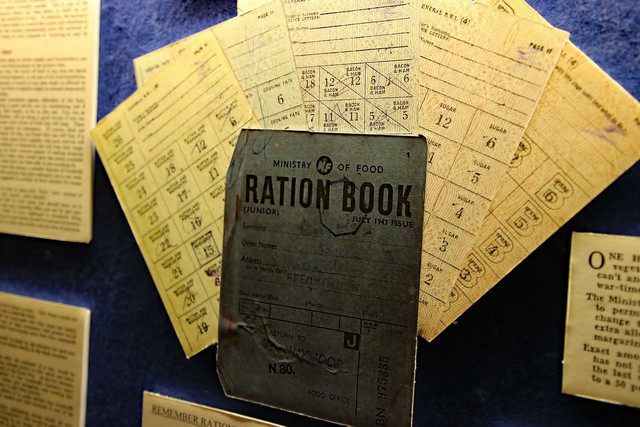 The concept of a community working together for self-sufficiency in food production may have been lost to the machine that is the food industry, but it actually experienced a brief revival during World War 2. Government food rations, transport and distribution challenges, and food shortages led to the authorities pleading with local communities to plant Victory Gardens.
Millions of Americans answered the call and the original agrihood concept was born out of a fighting spirit and a need to be self-sufficient. Communities and neighborhoods worked together to plant and harvest a variety of foods — that fed families and soldiers alike. The call for self-sufficiency and community action resulted in:
During World War II, roughly one half of all American families maintained a victory garden.
By 1943, at least 20 million victory gardens covered over 20 million acres of American land.
By 1944, 40 percent of U.S. produce came from victory gardens.
By the time the war ended in 1945, American families had grown approximately 8 million tons of food in the Victory Gardens.
These statistics are testament to the power of a shared human effort. In only three years, Americans had transformed their food crisis by working together for self-sufficiency. Our current environmental crisis now warrants an equally urgent and mass effort if we are to save the planet and reverse climate change.
The EPA is committed to creating equitable, healthy and sustainable communities. Are agrihoods doing exactly that? Let's check out a few and decide.
Serenbe, Atlanta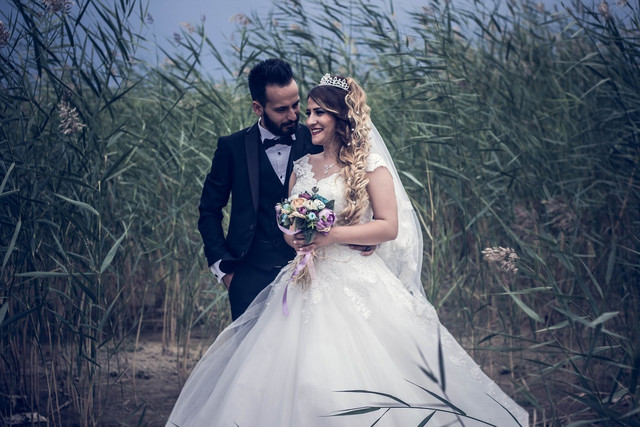 Serenbe is a stunning neighborhood and urban development that is built on the concepts of wellbeing, fresh food and fresh air. It is set in Chattahoochee Hills outside Atlanta, and features everything from organic farming, to seasonal farmers markets, art galleries, forests and meadows, to mention a few.
This agrihood is connected by networks of beautiful — and edible — nature trails that make going from homes to restaurants and businesses a serene experience you can nibble your way through. Serenbe is home to a range of professionals — from artists, to business directors and healthcare professionals. It also offers a retirement village for older people to live in securely and sustainably.
Serenbe's landscape hosts twenty-five acres of organic farmland that produces hundreds of varieties of fruits, vegetables, herbs, and flowers. If you visit this modern agrihood, expect to find everything from a farm shop, to gallery exhibits and outdoor concerts. Serenbe also offers year-round cultural events — such as seasonal festivals, culinary workshops, films and lectures. 
You can even get married in Serenbe! Expect to pay in the region of $3,000-6,000 just to rent a reception area. If you can afford a wedding package, you can choose between and indoor and outdoor venues that will be picture-perfect — surrounded in natural beauty and unspoiled environments.
Whether you're seeking a weekend retreat or looking for a permanent home, this agrihood offers both. The community welcomes all age groups and offers a selection of townhouses, cottages and estate homes as accommodation.  You can visit for a tranquil break with nature or settle here as a permanent resident — provided you have money. A home in Serenbe will cost you in the region of one million dollars.
Dancing Rabbit Ecovillage, Missouri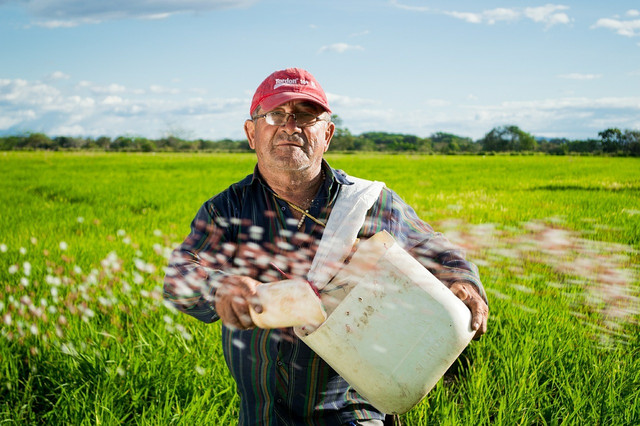 The Dancing Rabbit Ecovillage is a distant concept from the commercialized and expensive ambiance at Serenbe. This agrihood is non-profit and presents itself as a model for change. Residents at the Dancing Rabbit are passionate about sharing their knowledge of sustainable living and organic farming.
This agrihood has successfully reduced its carbon footprint by 53 percent compared to the average American footprint and currently meets emission targets for 2030. The ongoing mission of this agrihood is to reduce the carbon footprint even further.
As a non-profit organization, living at the Dancing Rabbit is less expensive and also less glamorous than life at Serenbe. Residents pay between €150-450 rent per month and you can expect to get your hands dirty if you are considering becoming a member of this community. All residents are required to engage in communal efforts and will be expected to:
Attend meetings weekly
Serve on committees
Clean and maintain communal areas
Cook and perform general chores
It is highly recommended by the Dancing Rabbit that interested, potential residents take part in a visitors' program first. This program is open to anyone and provides education and practical advice on:
Organic permaculture
Alternative energy
Inner governance
Sustainability
You can also avail of a women's retreat, conflict resolution advice, tours and practical experience of sustainable living at this agrihood. Not quite as up-market as Serenbe, but definitely an agrihood that is generating results when it comes to emission targets and community projects. 
Prairie Crossing, Illinois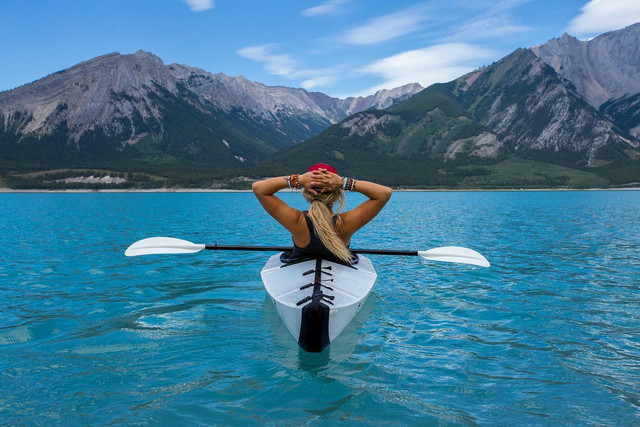 Prairie Crossing is a conservation community that combines land with easy commuting and responsible development practices. Prairie Crossing spans across a one hundred acre organic farm which is protected under conservation. This agrihood is aiming to launch the next generation of organic, health-aware farmers. Homes here are 50 percent more energy-efficient than homes in the Chicago area and can only be purchased through real estate.
60 percent of this agrihood has been preserved as open space. During the development, landscape architecture and land planning respected the land — which is now the central feature. Native landscaping, biodiversity and storm-water management are all primary goals for this community.
The centerpiece of Prairie Crossing is Lake Aldo Leopold — a twenty acre lake that is exclusively for residents and guests. The lake is designed to filter storm water runoff through the prairies and wetlands. The lake's water is very pure and safe to swim in. There is also a private beach, fishing, boating, canoeing and a protected area for bird nesting that residents are asked to keep a distance from.
This agrihood definitely offers more than just farm-to-table living. Concerts, cookouts at the beach and other eco-friendly summer activities during the hot months and ice skating, sledding and cross-country skiing in the winter can all be enjoyed alongside education and organic food. The average price of for a house in this agrihood is around $400,000.
The Ecovillage, Ithaca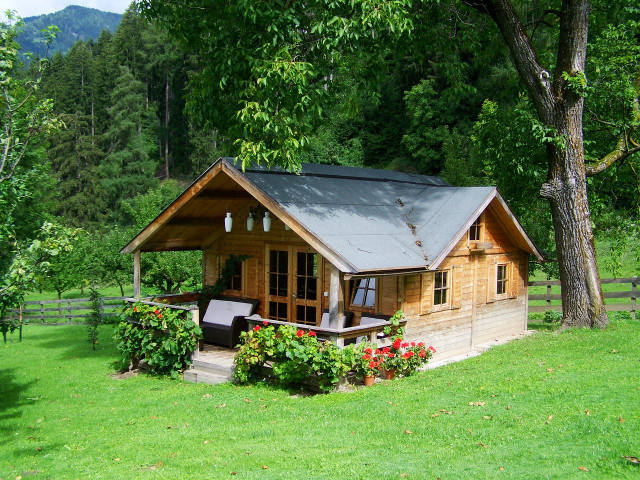 Ithaca Ecovillage is part of a global movement that is all about 'live, learn and grow'. It is now the largest co-housing community in the world and has won awards for its green designs and architecture. This agrihood implements sustainable solutions to housing, food, energy, wellness, and socializing. Their ecobuildings are designed to be as affordable as possible, and there are over one hundred eco-homes available.
Ithaca Ecovillage has over two hundred residents that range in profession from farmers, to engineers, nurses and artists. About 45 percent of these residents work from home, onsite on farms, or in green offices built within the Common Houses. Meaningful work and meaningful life is a central philosophy and the entire agrihood is built around community. Over 80 percent of the 175 acres are — and will remain — open green space, which includes fifty acres of wildlife conservation held by the Finger Lakes Land Trust.
The Common House allows for shared interactions among the residents — like home-cooked meals 3–4 times each week, parties, meetings, yoga and play for kids. The community gardens can be cultivated or enjoyed by anyone who wishes to plant. There are three operational organic farms that provide an abundance of fresh produce throughout the year — which is stored in the village root cellar and accessible to residents.
You can rent a family ecohouse here for around $300 per night and enjoy its surroundings without breaking the bank. In order to be eligible to enter into a long-term rental or sales agreement, you must complete a membership process to make an informed decision about living in this agrihood. 
Michigan Urban Farming Initiative, Detroit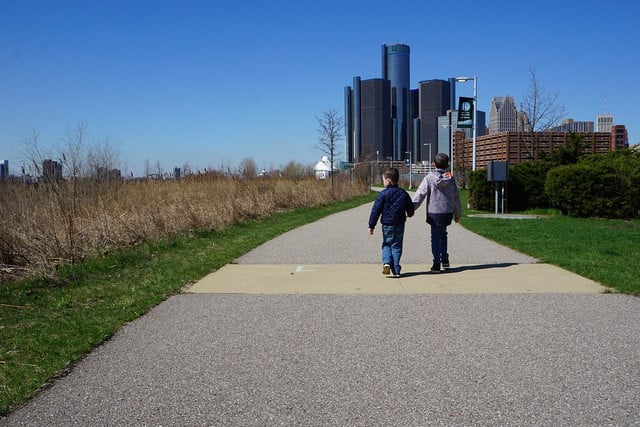 Some of these agrihoods might be looking like positive solutions to our climate crisis. Others might resemble status and economy-driven neighborhoods for the rich and upper classes — who are just swapping the golf course and swimming pool for lakes, orchards and yoga studios.
Unfortunately, the reality is that some agrihoods are profitable real estate opportunities that generate millions of dollars and appeal to the wealthier populations. Others are not, though — and instead, are sincere, sustainable suburban communities. A few in particular are simply inspirational.
In Downtown Detroit — one of America's most dangerous cities — we can see evidence of how the agrihood concept can indeed change society, community and the environment — without generating wealth at all. Poverty and food shortages are real problems for many of the residents in Detroit and you won't need a million dollars to become part of this community. Many families are reliant on government aid or charitable support just to feed themselves. Poverty, crime and injustice are rampant. Yet somehow, sustainability, organic food and the beauty of human nature has molded the area into an agrihood to be proud of.
The Michigan Urban Farming Initiative (MUFI) is a non-profit organization that is bringing sustainable farming to communities that need it most. They are determined to combine agriculture, sustainability, education and community to solve ongoing urban challenges. For nearly ten years, this group has been continually redeveloping and cultivating a three-acre area of land in North Detroit that has become the core organic farmland of this agrihood.
To date, MUFI has accumulated over ten thousand volunteers who have grown and distributed more than fifty thousand pounds of healthy, organic whole foods to more than two thousand families that needed it most. Other programs have evolved from the core concept of food, too. Forgotten Harvest is another voluntary group that rescues and delivers wasted food to over one hundred thousand families in metropolitan Detroit. Community members pay nothing, or what they can afford, to both groups.
The Detroit Black Community Food Security Network is another example of a community-based, nonprofit organization that has integrated into this ever-expanding agrihood. This network was established to ensure that Detroit's African American population participated as leaders in the food movement that has transformed this area from danger-hood to agrihood. They did so successfully, and members of Detroit's black community now cultivate the largest of the Downtown farms within the Detroit agrihood.
You might assume that in the absence of wealth, sprawling acres of wildlife and edible nature trails, that art classes, holistic health and cookery demonstrations might be absent from this urban agrihood. And you would be wrong!
The Detroit Food Academy is another limb of this sustainable society that blends a farm to table lifestyle with education and success. This non-profit organization uses culinary arts to inspire the youth of Detroit — coaching them on how to develop artisan food projects, improve their communication and culinary skills — and teaches their youth how to be holistic leaders that inspire change. Now that's what we at Utopia call an agrihood!
Start Your Own Agrihood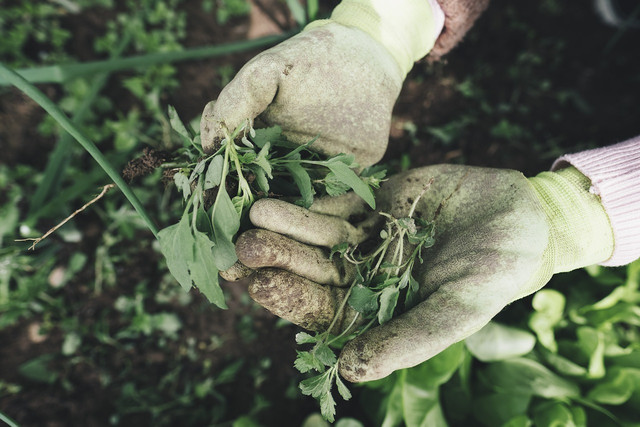 The agrihood concept is like most others, in the sense that you can join, create and develop any kind of sustainable, food-orientated community you choose to. An agrihood does not need to ooze class, wealth and picturesque scenes to achieve changes that benefit humanity and the planet and the same time. In fact, you can easily start your own agrihood at home.
To begin your food-conscious, eco-friendlier journey towards sustainable living, start by exploring the most toxic foods you should cross off your diet and replacing them with superfoods for energy and sustainability. Become familiar with the vegan food pyramid if you are considering or following a plant-based lifestyle. And if cold-turkey is a no-no on the meat front — check out how a flexitarian diet can help the environment, too.
If you are in the process of looking for a new home, check out sustainable development and discover what might work for you. If not, start looking at ways you could begin a little agrihood at home. Look at your own garden as a potential plantation or check out how to start a community garden in 8 easy steps. Even if you are completely restricted for outdoor space, you can grow plants in jars, grow potatoes in a bucket or check out easy vegetables to grow in pots.
Embrace the community spirit and serve your homegrown produce to neighbors by having an eco-friendly garden party, vegan picnic or just giving them the gift of time. You might find that many in your community would like to get involved in growing healthy food or organizing some community-based events. Start small and who knows where your agrihood could end up.
Read more:
Important Information regarding Health-related Topics.
** Links to retailers marked with ** or
underlined orange
are partially partner links: If you buy here, you actively support Utopia.org, because we will receive a small part of the sales proceeds.
More info
.
Do you like this post?
Thank you very much for voting!