Ever wondered if your hamburger buns are vegan? Here we outline some good vegan hamburger buns available at the store and how you can even bake your own easily at home.
Often we will assume that bread, and in particular, a hamburger bun is by default vegetarian and vegan-friendly. Surely bread products need only contain flour, yeast, salt and water? Many breads available in stores can contain additional ingredients such as eggs, dairy products and a host of artificial sweeteners and stabilizers to give it a more fluffy texture.
Are All Hamburger Buns Vegan-Friendly?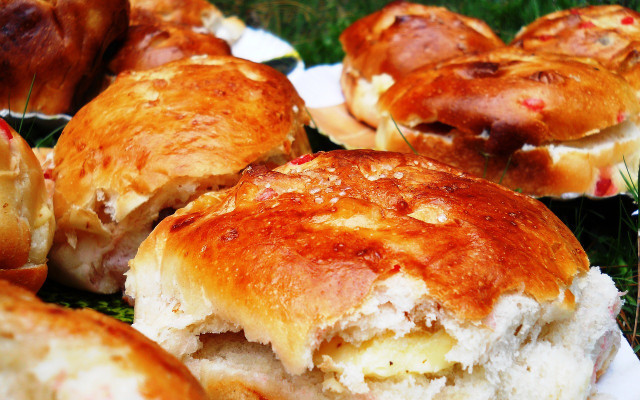 A good rule of thumb when seeking out vegan bread and hamburger buns is to check the ingredients list on the packaging. When adhering to a strict vegan diet, you will want to avoid any and all animal-based products. So while hamburger buns are not directly animal-derived, many brands can include dairy, eggs and sweeteners like honey. Sugar is sourced from sugarcane, but is sometimes treated with bone char, which is made from the bones of cattle. Generally, the fewer ingredients the better, and you want to steer clear of ingredients with long technical names as these may be preservatives that are not plant-based.
Vegan Hamburger Buns You Can Buy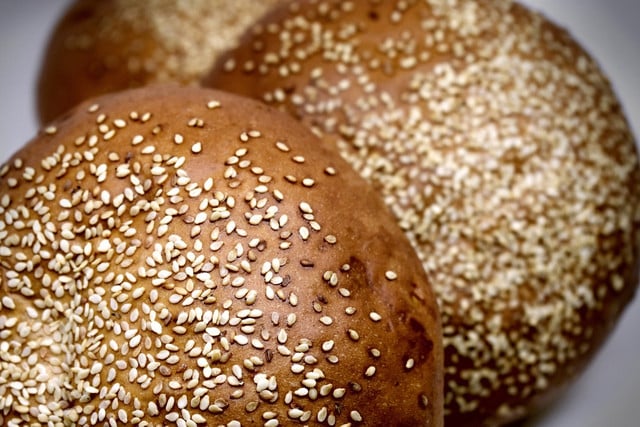 Nature's Own
Nature's Own makes vegan-friendly buns. The brand typically avoids using animal-based ingredients in their bread, and if they do, packaging is clearly marked indicating this. Again, always check the packaging first to make sure you are in fact buying hamburger buns that will suit a strictly vegan diet. Nature's Own 100% Whole Wheat Hamburger Buns are a safe bet as they are vegan-friendly.
Whole Foods 365 Hamburger Buns
If there is a Whole Foods store near you, their 365 organic hamburger buns are an easy addition to your vegan-friendly shopping list. Keep in mind that their organic option is the best, since other hamburger buns on offer at Whole Foods can contain cane sugar as a sweetener, which, as outlined before, can sometimes be treated with bone char drawn from the meat industry.
Franz Bakery Hamburger Buns
Franz Bakery is a go-to if you want a bit of variety when it comes to buying your vegan hamburger buns as they offer not only the classic style but also some tasty twists on the traditional recipe with their onion hamburger buns, crustini style and potato hamburger buns. The bakery not only labels all of its vegan-friendly options, it produces organic hamburger buns, all of which are vegan. Franz Bakery offer products for sale online, but you can also find them at many larger grocery store chains, including Walmart.
Ball Park Hamburger Buns
You would have likely already come across Ball Park as this popular brand is available in the majority of grocery stores around. Out of the four types of hamburger buns they supply, three of them are vegan-friendly.
Aunt Millie's Hamburger Buns
Aunt Millie's hamburger buns selection are for the most part vegan-friendly and free of animal ingredients. This includes their wheat and wholewheat and white hamburger bun varieties. Like a few of the brands already listed here, you can easily find Aunt Millie's hamburger buns in most grocery stores and supermarkets. They do have two or three styles that are not vegan-friendly, so always check the labeling to ensure you buy the right ones.
Wonder Bread Hamburger Buns
While most Wonder Bread's products aren't vegan-friendly, the brand does still offer a couple of options which are. Stick to their Classic Hamburger Buns, Seeded Hamburger Buns and Grill Kings Hamburger Buns and you will be fine. Like the suppliers already covered, you will find Wonder Bread almost everywhere when it comes to your next grocery shopping trip.
Arnold Hamburger Buns
Another reliable vegan hamburger bun product to seek out is Arnold. In particular, you will want to go for the Country White Sandwich Buns, 100% Whole Wheat Sandwich Buns and Sesame Seed Sandwich Buns as they are all vegan-friendly. The brand has a pretty large profile so finding them on the store shelf should prove easy next time you go shopping.
Bake Your Own Vegan Hamburger Buns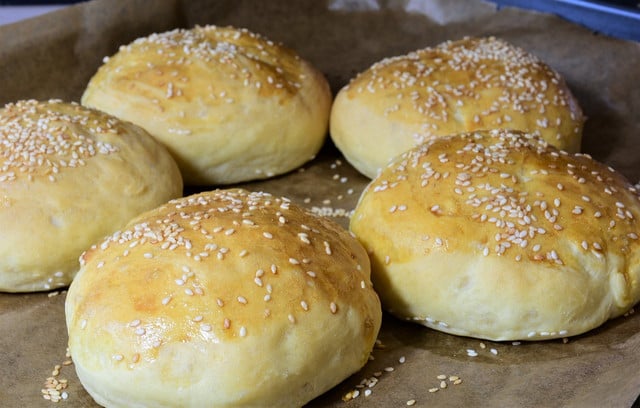 Not only is this hamburger bun recipe perfect for vegans, but it is also super quick and easy, and the results are always delicious. This particular recipe also includes a vegan egg wash to glaze your burger buns.
Ingredients
Hamburger Buns
4 ¾ cups of all-purpose flour
2 tbsp. of maple syrup or agave
2 ¼ tsp. of instant yeast
2 tsp. of sea salt
1 ½ cups of warm water
4 tbsp. of olive oil
Vegan Egg Wash
3 tbsp. of unsweetened vegan milk
1 tsp. of maple syrup or agave syrup
1 tsp. of plain mustard
1 tbsp. of sesame seeds for topping
Mix the vegan milk, maple syrup/agave and mustard together in a bowl to properly combine them, then put aside until you need it for the dough later on.
Instructions
Place the flour, sugar, yeast, and salt in a bowl and mix them all together.
Slowly add the warm water and olive oil to the dry ingredients, and then mix together with a spatula or wooden spoon.
Dust a clean kitchen surface with some flour, and then place the dough onto it. Knead the dough gently for about 8 minutes with your hands, adding a little flour as you go to make the dough easier to manage and not sticky.
Place the dough back into the bowl, cover with plastic wrap or a kitchen towel and let it sit for at least 1 hour. The dough should rise and double in size during that time as the yeast works its magic.
Divide the dough into 8 equal portions and roll each of them gently into a ball.
Place the dough balls 4 inches apart on a baking tray and cover them again with a light kitchen towel and let them rise for another 45 minutes.
Preheat your oven to 400°F.
Lightly brush the vegan egg wash onto the buns and then sprinkle some sesame seeds over the top of them.
Bake for 15 minutes in the oven until golden brown.
Once done, remove the buns from the oven and allow to cool on a cooling rack.
Once cooled, take your deliciously fluffy vegan hamburger buns, add your favorite fillings and dressing and enjoy!
Read on:
** Links to retailers marked with ** or
underlined orange
are partially partner links: If you buy here, you actively support Utopia.org, because we will receive a small part of the sales proceeds.
More info
.
Do you like this post?
Thank you very much for voting!