Where does trash go? The answer is more complicated than you think. Learn more about where garbage ends up and the environmental implications.
The United States generates approximately 292 million tons of garbage annually, making it the top waste producer worldwide. But where does the trash go? It largely depends on your state, region and even your specific city. The most popular designation for municipal waste is a landfill. There are more than 2,633 landfill sites, and approximately 50 percent of all garbage ends up in one of them — even though much of it could have been recycled.
There are several categories of waste, including:
Municipal solid waste (MSW)
Industrial waste
Agricultural waste
Hazardous waste
Most waste generated at home is MSW — things like cardboard, e-waste, food waste, furniture, yard/landscaping waste, metal, glass, plastic and paper.
We'll focus on municipal solid waste, so let's take a closer look at where trash goes and what that means for the planet.
Where Does Trash Go?
Waste often goes on a long journey to reach its final destination. The garbage truck that does the neighborhood rounds doesn't take your trash directly to the landfill. Instead, many trucks head to a transfer station, where the garbage is compacted even further and loaded into larger trucks that take it to its final destination.
Waste also goes to material recovery facilities (MRFs). These facilities help to sort the trash and separate valuable materials from the garbage before it heads to landfills. There are two types of MRFs:
Clean MRFs, which take the recycling already separated by homes and businesses.
Dirty MRFs, which sort out recyclable materials that are mixed in with the trash.
Once garbage goes through these facilities, it is sent to one of four other destinations. We'll look at each one in more detail.
1. Landfills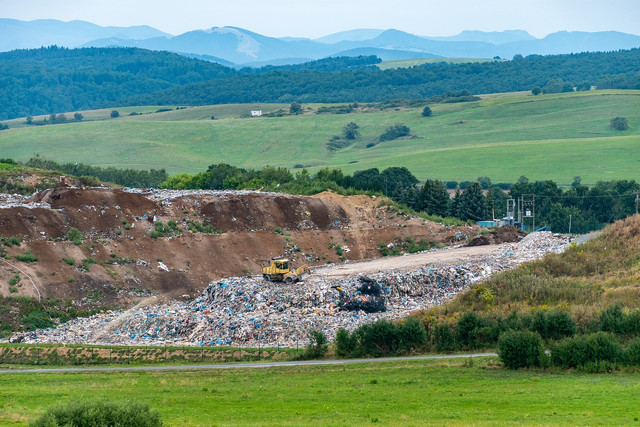 Landfills are designed purely to store waste and are much more complex than most people think. They are made of clay-lined layers and covered in a flexible plastic skin. Drains and pipes crisscross the entire landfill to collect the contaminated "garbage juice" and remove it for treatment.
As each layer fills with waste, it gets covered with another plastic sheet and topped with soil and plants to speed up the very, very slow decomposition process.
2. Recycling Centers and Composters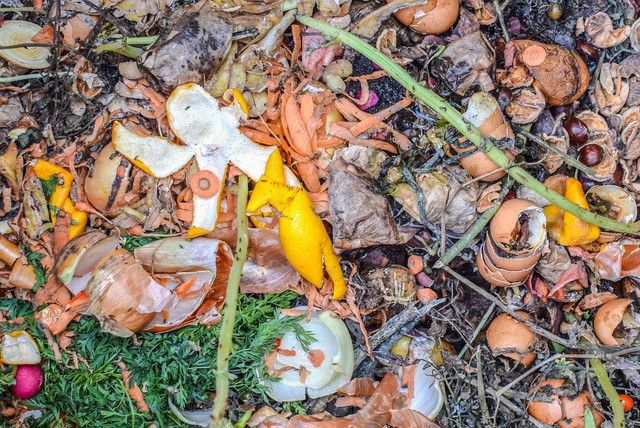 The goal of recycling centers and composters is to reuse waste by turning it into new products. Generally speaking, recycling centers focus on aluminum (cans), plastic, paper and glass, though some take care of scrap metal and larger items. Composters use food and agricultural waste to create compost for municipal and private use.
Since the 1960s, recycling and compost rates have steadily increased, but not fast enough. Much of the waste that ends up in landfills can and should have been recycled or composted. In 2019, 52.4 million tons of food waste were generated in the US alone. For ideas on how to avoid food waste in your household, read 10 Pro Tips for Reducing Food Waste.
3. Where Does Trash Go? Incinerators
You may have heard the term, but it can be unclear what incinerators actually are. Trash incinerators are essentially huge industrial furnaces that burn garbage. Their main combustion chambers operate at 1800 °F, turning garbage to ash. This garbage ash requires much less space in landfills. Furthermore, the surplus heat from the process can be used to generate heat and electricity — a process known as waste-to-energy.
4. Anaerobic Digesters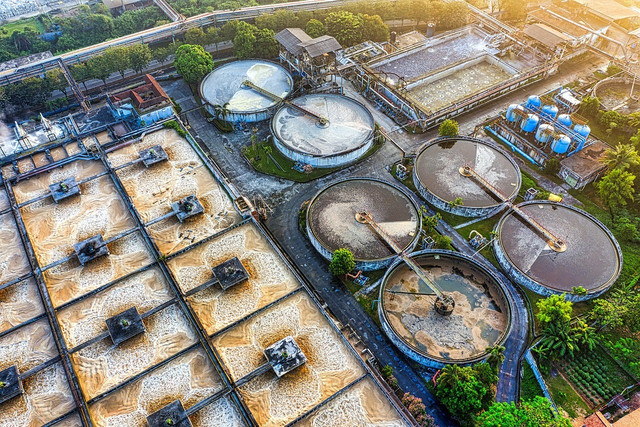 Anaerobic digestion, another type of waste-to-energy converter, is a biological process using microorganisms to turn organic materials into energy and fertilizer. The process takes place in large tanks commonly found on farms due to the readily available organic waste. Wastewater treatment plants also use digesters to produce energy for the power grid but opt to use organics-rich sewage rather than agricultural and food waste.
The Problem With Waste-to-Energy Facilities and Landfills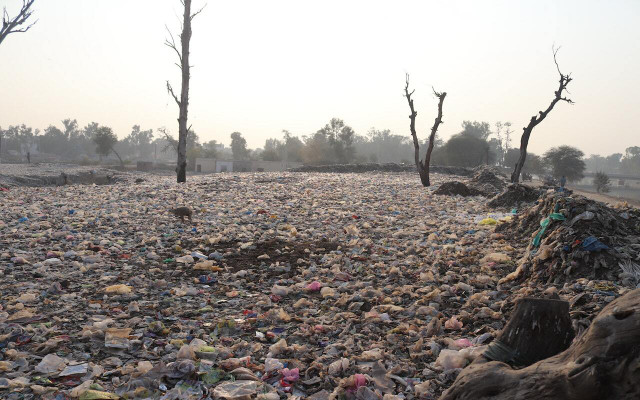 Landfills and waste-to-energy facilities contribute significantly to environmental degradation, adding to water pollution, soil pollution and air pollution. Landfills release landfill gas. Incinerators severely impact human health, and studies show that living nearby can cause health problems like an increased risk of cancer and birth defects.
When garbage is burned, persistent organic pollutants known as dioxins are released into the air. These pollutants take a very long time to break down and can travel long distances. One study shows that past incineration of waste in the US is responsible for over 75 percent of dioxins found in Canada's Far North.
Conversion technology is often touted as a form of chemical recycling; however, that term is misleading. These waste-to-energy facilities require such large amounts of garbage to be operational that the incentive to recycle the materials drops. Incinerators use more energy than they produce and contribute to higher greenhouse gas emissions than would be generated by recycling the same materials.
Where Does Trash Go? Exporting Waste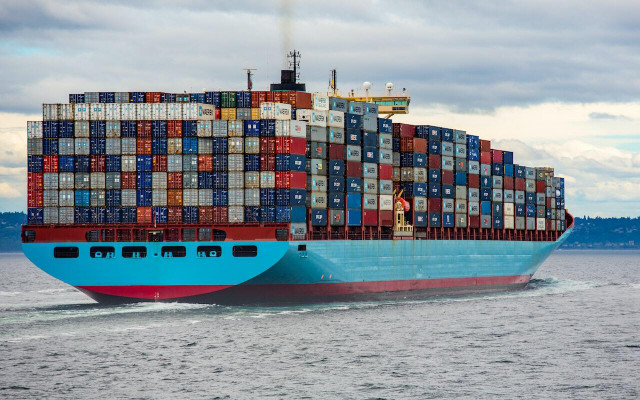 More than 80 percent of plastic pollution that enters the ocean comes from rivers in Asia. That doesn't mean the West is better at recycling and waste management — in fact, it's quite the opposite.
For decades, many developing countries were willing to import waste, offering developed countries the opportunity to offload it easily. In 2018, China implemented a "National Sword" policy that banned the import of foreign recyclables. Before this, China handled nearly half of the world's recyclable waste. The new policy has caused chaos for the American market, which is in a time of heavy transition.
Other countries in Southeast Asia are following suit, implementing higher tariffs or bans on waste imports and leaving countries to find other methods of offloading their garbage. Hopefully, this change will prompt governments to implement greener and more sustainable solutions.
Read more: 
** Links to retailers marked with ** or
underlined orange
are partially partner links: If you buy here, you actively support Utopia.org, because we will receive a small part of the sales proceeds.
More info
.
Do you like this post?
Thank you very much for voting!