Pineapple core tea, broth and other tasty recipes are some of the best ways you can eat pineapple core. Check out our other ideas here, and learn the numerous health benefits.
Pineapple is a sweet and tropical fruit packed with vitamin C, which helps boost our immune systems, and manganese, which promotes a healthy nervous system. Most people throw the pineapple peel away, and discard the core due to its tough and fibrous texture.
But can you eat pineapple cores? Yes, and you should! The core has a ton of nutritious value. We'll take a closer look at the health benefits and provide some ways to use pineapple cores.
Can You Eat Pineapple Cores?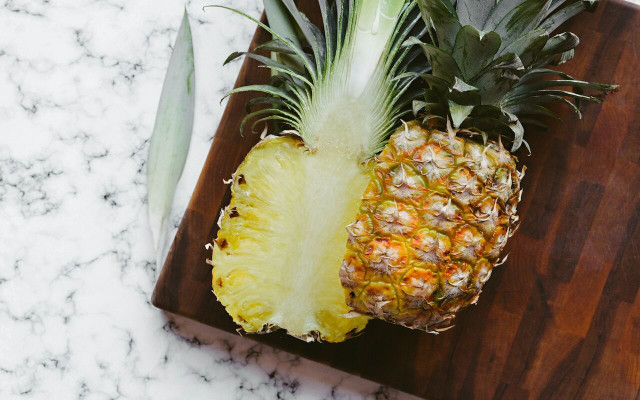 While it's true that you can eat pineapple cores, you might need more convincing as to why you should. The core is admittedly not as juicy and flavorful as the rest of the fruit, but eating pineapple cores helps you reduce food waste while giving significant health benefits.
Pineapples are known for their bromelain content, but did you know that the highest concentrations are in the skin and the core? Bromelain has anticoagulant properties, can improve heart health, and relieves mucus that is problematic for respiratory conditions like asthma.
In addition to vitamin C and manganese, pineapple cores are a rich source of fiber, which helps your digestive system work well. You can eat the cores on their own, or you can incorporate them into many delicious recipes. If you have leftovers, you can easily freeze pineapple to use later in smoothies or sorbet.
Pineapple Core Tea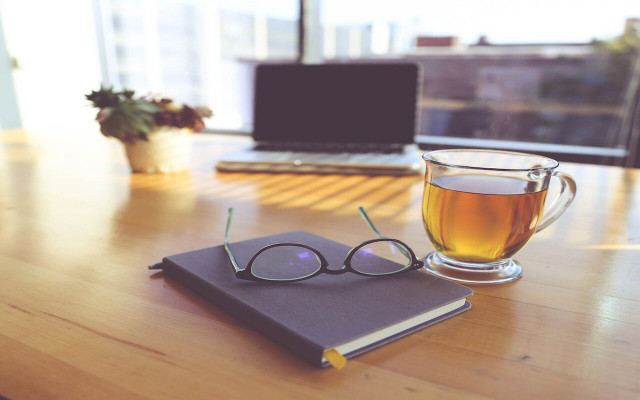 Pineapple core tea is a great way to make the most of the high nutrient concentration found in the core and to reap the anti-inflammatory benefits of bromelain.
Ingredients:
8 cups of water
Pineapple skin scrubbed clean
Pineapple core
Juice of an orange
Juice of half a lemon
1½ tbsp. ginger, freshly grated
1 tbsp. turmeric, freshly grated
¼ tsp. freshly ground black pepper
1 cinnamon stick
1 sprig of fresh rosemary
Optional: maple syrup, to taste
Instructions:
Add all the ingredients, except the maple syrup, to a large pot on the stove and bring to a boil over medium heat.
Reduce to a simmer and leave to simmer for at least 1 hour — the longer you leave it, the more flavorful your tea will be.
Use a sieve to strain the liquid into a separate container.
Stir in the maple syrup (if using) and allow the tea to cool slightly before serving.
Pineapple Core Broth Recipe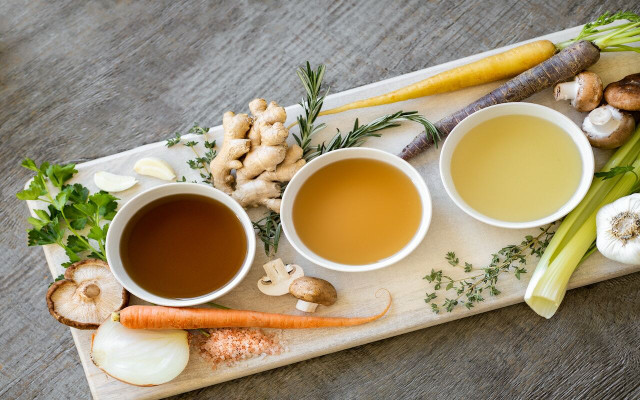 Another delicious way you can eat pineapple cores is to add them to a savory vegetable broth for soups and stews. Making your own vegetable broth is one of the ultimate ways to cut down on food waste, and adding pineapple core lends broth a hint of sweetness.
Ingredients:
1 tbsp. olive oil
1 onion, finely chopped
3 cloves of garlic, finely chopped
3 carrots, finely chopped
3 stalks of celery, finely chopped
1 pineapple core, finely chopped
Salt and pepper to taste
8 cups water
1 cup of chopped kale
2 bay leaves
Sprig of fresh rosemary
4 tbsp. tomato paste
3 tbsp. nutritional yeast
Instructions:
Heat oil in a pot over medium heat, then add onion, garlic, carrots, celery, pineapple core, salt and pepper. Sauté for approximately 5 minutes or until vegetables are brown.
Add water to the pot along with the kale and seasonings, and bring to a boil. Once boiling, reduce to a simmer and add tomato paste and nutritional yeast.
Stir all ingredients to combine, then loosely cover and cook for at least 1 hour.
Let cool slightly before straining with a sieve into glass jars for storage.
Use immediately, store in the fridge for up to 5 days or freeze for up to 1 year.
Can You Eat Pineapple Cores? Bonus Recipe Ideas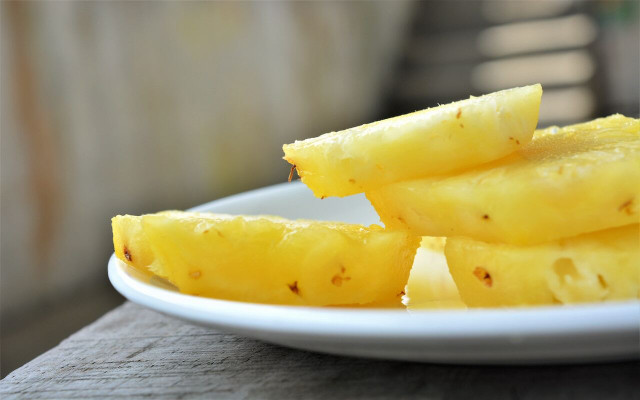 There are many uses for pineapple cores: you can eat them with just about anything. Consider adding any of the following to your repertoire:
Slice it thin, then drizzle with honey and cayenne pepper.
Cut the cores into cubes and freeze them to add to punch or water.
Grate the core as a garnish for salads like an avocado mango salad.
Boil to soften and puree into a smoothie or make a pineapple sorbet.
Boil down to make pineapple core syrup for homemade lemonade.
Slice into pineapple core chips to be dried and added to trail mix.
Incorporate into salsas and dips.
Add to sangria or other summer spritz cocktails.
Read more:
** Links to retailers marked with ** or
underlined orange
are partially partner links: If you buy here, you actively support Utopia.org, because we will receive a small part of the sales proceeds.
More info
.
Do you like this post?
Thank you very much for voting!