Pine nuts are a popular ingredient in pesto, salads, and other dishes, but they come at a price. In this article, we present you with several environmentally friendly and cost efficient pine nut substitutes.
There are several reasons why you might want to skip pine nuts: they're heavy on the wallet, cause allergic reactions in some people, and their harvest and import takes a toll on the environment. To understand the environmental (and economic) downsides of consuming these precious seeds, let's take a look at the American pine nut market.
Why Substitute Pine Nuts?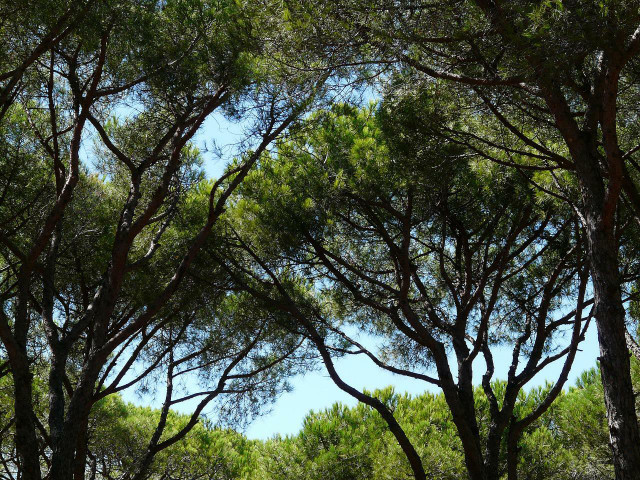 While some chefs swear to the rare mediterranean pine nut as the key ingredient to a decent pesto, different varieties of the delectable seed are found across the globe. The pinyon pine is a native tree species found primarily in the Four Corners region of the U.S., where pinyon-juniper woodlands cover over a hundred million acres of land. These trees have been harvested for thousands of years – in fact, the pine nuts derived from them once were an essential source of nutrition for ancient peoples populating the region. Later they became an important agricultural product sold throughout the United States. This may come as a surprise, considering that, according to the New York Times, today only 20 percent of pine nuts sold in the U.S. are sourced from domestic varieties such as the pinyon pine. Several factors have contributed to this development:
Part of the reason for the diminished pine nut output in the U.S. is the reduction of pine forests over the past century to make room for livestock and mining operations.
Harvesting and processing these nuts is an arduous task which is further complicated by unpredictable weather patterns.
With extreme weather events on the rise, farmers are also facing greater risks.
These conditions, paired with lower labor costs in countries such as China, where the majority of pine nuts are imported from, have forced the more expensive and rare homegrown varieties into an inferior position on the U.S. market.
To satiate the huge demand, pine nuts are harvested in vast amounts and shipped all across the world, leaving pine forests in exporting countries depleted. This puts entire ecosystems at risk as wildlife that depends on the nut for survival is left to starve. As biologist Jonathan C. Slaght says in an New York Times articles, this especially concerns the temperate rainforests of southeast Russia, home to the Korean pine, which most of the pine nuts traded through China are derived from.
That's reason enough to substitute pine nuts. Most of the alternatives listed are other varieties of nuts; when buying nuts, always make sure you find suppliers that offer fair trade, certified organic, non-GMO nuts!
1. Walnuts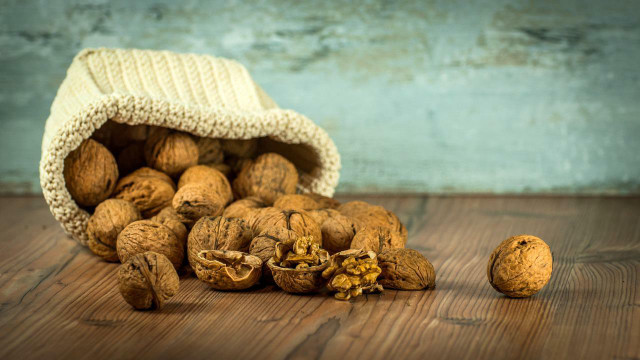 Walnuts are incredibly healthy and delicious, and they go well with sweet and savory dishes. This makes them a popular ingredient in granola, as a salad topping, in sauces or in desserts. As of late they are also gaining popularity as a meat substitute. If you're looking for a pine nut substitute to make a delicious Pesto alla Genovese, you should give walnuts a try!
The majority of walnuts sold in the United states are grown in orchards in California and a couple of other states. However, walnut trees are found all over the country. This means you don't have to rely on imported nuts but can always find Walnuts grown in the U.S.. What's more, you may be able to find some walnut trees nearby, so you won't have to buy them at all but can simply pick them yourself. The most common variety in North America is the Black Walnut, which is native to the Eastern half of the country.
This makes walnuts both a much cheaper and more sustainable option than the pine nut.
2. Alternative to Pine Nuts: Pecans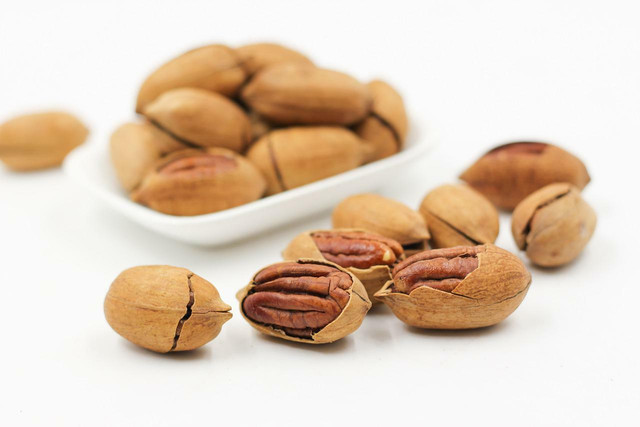 The pecan tree, a North American native, belongs to the same botanical family as the walnut. But while pecans and walnuts may look alike and hold similar nutritional value, each has their own distinctive taste.
Pecans are often described as more sweet and buttery and are found in many classic dessert recipes. Yet you can also use them to give the Italian original a regional twist, adding a mild buttery flavor. Simply replace the pine nuts in your favorite pesto recipe.
3. Pumpkin Seeds as a Pine Nut Substitute in Salads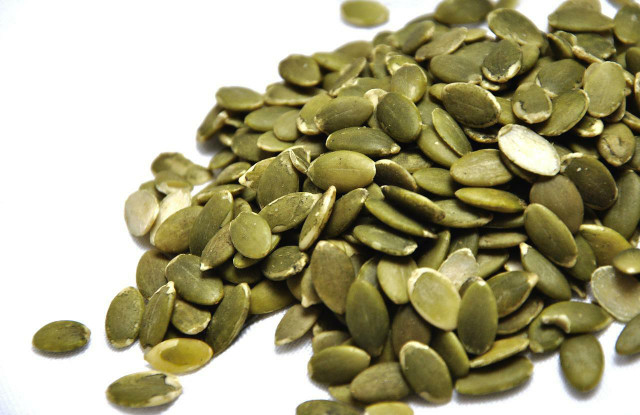 Roast pumpkin seeds in a pan, then toss with some oil, salt and your favorite spices. The seeds are rich in vitamins, available year-round and you can source them locally. You can also try roasting pumpkin seeds in the oven and toss them on anything you like for a little extra crunch.
4. Sunflower Seeds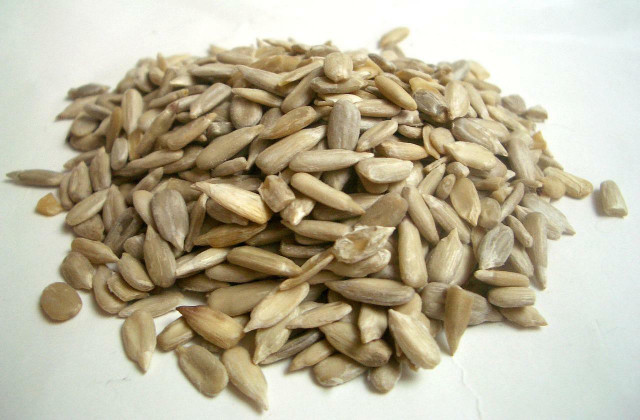 Sunflower seeds come close to pine nuts in their taste and texture, and they even look a little like pine nuts. Toast the sunflower seeds with some oil, salt and spices in order to use them instead of pine nuts in salad, pasta or pesto.
5. Chopped, roasted Cashews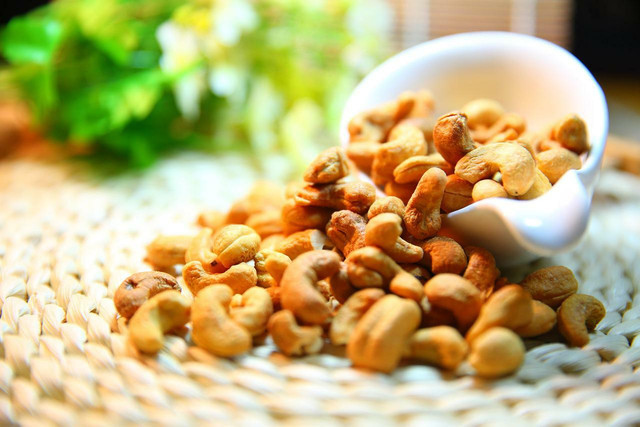 Chopped, roasted cashews come very close to pine nuts in looks, taste and texture — whether on top of a salad, in a pesto, or in a baked dish. However, cashews aren't a very sustainable alternative to pine nuts because of their large water footprint and the exploitative conditions under which many workers tend to harvest them. Make sure to buy fair trade, organic cashews whenever you do to avoid contributing to the dangerous conditions.
Rather than simply substituting cashews for pine nuts in your pesto, we recommend checking out or recipes for pesto without pine nuts — we made sure to avoid problematic ingredients like cashews or almonds.
6. Slivered Almonds
For a more delicate note, add some slivered almonds to your greens. The U.S., more specifically, California, is the world's largest supplier of almonds. But the local product also has its downside: almonds require a lot of water to grow, year round. As climate change is increasing the risk of extreme heat waves and droughts, almond crops are not your most sustainable option.
Read more:
** Links to retailers marked with ** or
underlined orange
are partially partner links: If you buy here, you actively support Utopia.org, because we will receive a small part of the sales proceeds.
More info
.
Do you like this post?
Thank you very much for voting!