Do you love making your own pesto, but don't want to use pine nuts due to the high cost, an allergy, or environmental concerns? Don't worry! Here are three pesto recipes without pine nuts for you to try.
Why Make Your Pesto Without Pine Nuts?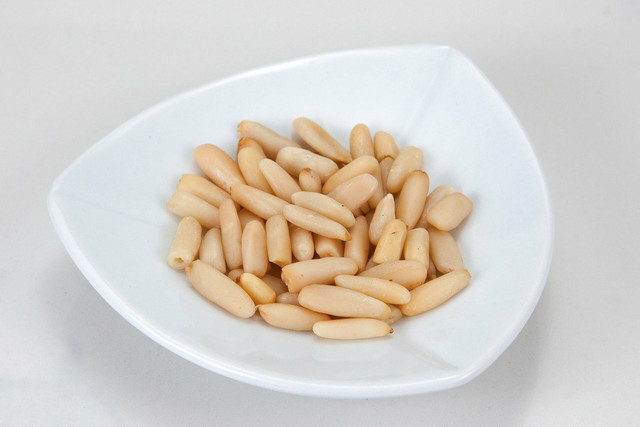 Pesto is delicious and can be used on pasta, potatoes, in a sandwich or to brighten up a soup. However, the most traditional versions contain pine nuts and parmesan, making it not so suitable for those of us with allergies or following a plant-based diet. Pine nuts are also expensive at around 23 Dollars per pound, and the increase in demand is having a detrimental effect to the ecosystems that they grow in.
The piñon pine tree, from which pine nuts are commonly harvested is native to the American southwest, and although piñon-juniper woodlands cover millions of acres, demand for the pine nut has outstripped the local supply. The remaining forests are vulnerable to hot weather and drought, and unpredictable weather patterns will only continue with climate change.
Pine nut trees are slow-growing and can take between 10 to 40 years to mature for harvest. Gathering and processing pine nuts is also very labour intensive. So whilst it is possible to source locally grown pine nuts, around 80 percent of the pine nuts consumed in the USA are imported from overseas.
Most of these imported nuts come from woodlands in the southeast of Russia. This region is home to a lot of endangered wildlife which relies on the calorie-rich pine nut for survival through the cold winter. A lack of pine cones on the forest floor has a huge knock-on effect for all the wildlife.
Luckily, pesto is more than pine nuts. Pesto is really an easy and fast way to use up leftovers. Once you have a basic recipe for homemade pesto to follow, it's pretty easy to get creative – here are three pesto recipes without pine nuts to get you inspired.
1. Pesto Without Pine Nuts: Sustainable Genovese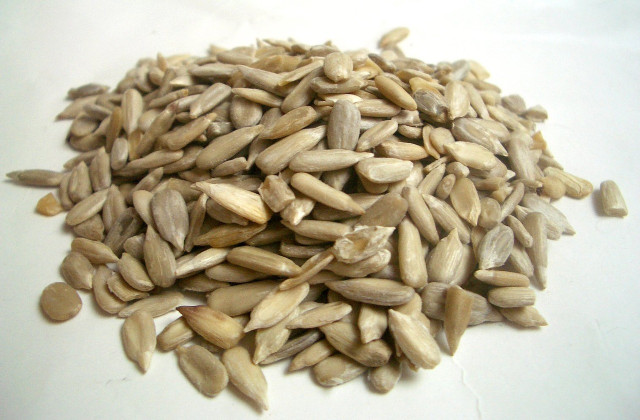 A twist on the original Pesto alla Genovese. Sunflower seeds are cheap, local and sustainable. Make sure to buy organic/non-GMO! It would be delicious stirred through this baked vegan mac and cheese recipe before adding the topping and baking.
Ingredients:
1/2 cup of sunflower seeds
2 cups fresh organic basil leaves, packed
2 cloves of garlic, peeled and crushed
1/2 cup good quality olive oil
squeeze of organic lemon juice
salt and black pepper
Instructions:
Toast the sunflower seeds in a skillet on medium heat, swirling them around the pan so they cook evenly and don't burn. Remove from the heat and tip them onto a plate to cool completely.
Wash the basil and shake off the excess water.
Place the toasted seeds, basil and garlic into a high-speed blender and turn it on. Gradually drizzle the oil in. You may have to stop and scrape down the sides a few times.
Add salt and pepper to taste and finish with a squeeze of lemon juice.
Stir the pine-nut-free pesto through freshly cooked pasta and enjoy. You can store leftovers in a clean glass jar in the refrigerator for up to 3 days.
2. Zero Waste Carrot Greens Pesto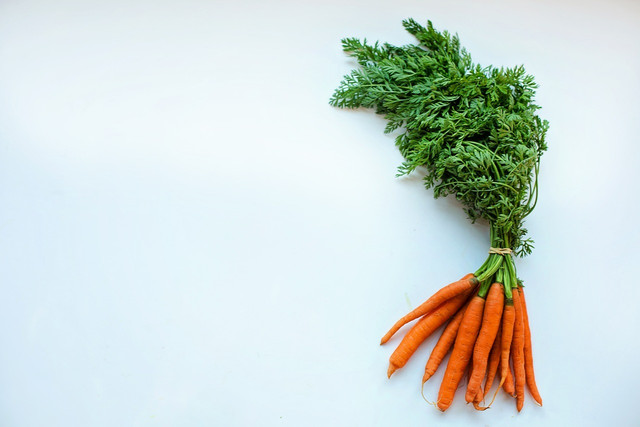 We would all like to find great ways to reduce our food waste, and this recipe for a pesto without pine nuts is an excellent way to use up what might normally end up in the compost. Carrot greens are rich in vitamin C and potassium. Hazelnuts are high in protein, rich in antioxidants and are a great source of Omega-3. Plus, the trees are native to the USA with a lot of hazelnuts being grown in Oregon – many of the producers are also certified organic.
Ingredients:
1/2 cup organic Hazelnuts or cobnuts
the greens from one bunch of carrots – organic if possible
2 – 3 cloves of garlic, peeled and crushed
1/4 cup good quality olive oil
salt and pepper
squeeze of organic lemon juice
a small bunch of fresh coriander or parsley (optional)
Instructions:
Place the peeled and crushed garlic in to a small bowl and squeeze the lemon juice on to it. This will help to reduce the raw garlic taste by 'cooking' it slightly.
Roughly chop and thoroughly wash the carrot greens. Place a small pot on the stove and fill it with enough water so that it will cover the greens. When it starts to simmer, add the carrot greens and blanch for 3 minutes. Strain, and run a little cold water over them to stop the cooking process.
Toast the nuts in a skillet over a medium heat, swirling the pan so they don't burn. Once you can smell a nutty flavor, tip on to a clean dishcloth and rub gently to remove some of the skins. Don't worry about being thorough with this.
Place the cooled carrot greens, nuts, garlic, herbs (if using) and a splash of water into a high-speed blender or food processor and pulse whilst pouring in the oil until you have the desired consistency. Season with salt and pepper to taste.
Tip: if you have a lot of carrots stored at home you can easily double or triple the recipe and freeze the pesto for later.
3. Pine Nut Free Pesto: Sun Dried Tomato and Red Pepper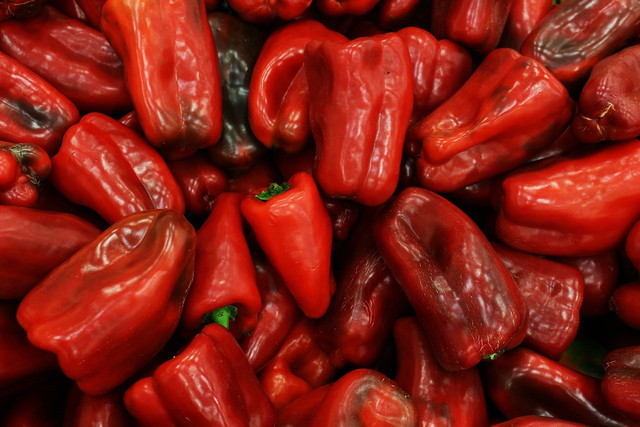 This sweet and savoury pesto is vegan and because it is made without (pine) nuts or seeds – is perfect for those of us who suffer from allergies. And don't forget that pesto isn't just for pasta – we think this would be great spread on some homemade easy one hour spelt bread.
Ingredients:
2 red bell peppers, washed (organic)
1/4 cup (about 6 or 7) sun dried tomatoes in oil
2-3 cloves of garlic, peeled and crushed
a small bunch of fresh parsley, larger stalks removed
salt and pepper
1/2 tsp chilli flakes
4 Tablespoons olive oil (or oil from the sun dried tomatoes)
Instructions:
Roast the peppers:

If you have a gas stove, simply cook the whole peppers over the flame until they begin to char and blister. Once cool enough to handle without burning yourself, remove the stalks, pith and seeds.
Alternatively, cut the peppers into quarters, remove the stalks and seeds and roast in a skillet on a high heat without oil until the skin starts to blister. You might have to press the peppers down with a spatula as they cook. Set aside to cool.

Add everything to a blender or food processor and blend until you have a medium smooth paste. Enjoy!
Tip: Blackened skins will add a smoky depth of flavour to the dish. Unless you are roasting quite a lot of peppers at the same time, using the oven could be wasteful – so we do not recommend it.
Read on:
** Links to retailers marked with ** or
underlined orange
are partially partner links: If you buy here, you actively support Utopia.org, because we will receive a small part of the sales proceeds.
More info
.
Do you like this post?
Thank you very much for voting!