What's the best thing to choose when looking for a coconut flour substitute? It depends on what you want to use it for. Check out these alternatives to coconut flour.
Coconut flour is a healthy and gluten-free alternative to wheat flour and therefore is a great substitute for those limiting their grain intake. It is sweet and light, and surprisingly versatile, yet it isn't the only choice. Maybe you don't have any coconut flour in the cupboard or pantry, maybe you don't like the taste, or you may have an allergy to coconut. The good news is there are plenty of coconut flour substitutes for use in all your culinary dishes from brownies to bread.
The main key thing to remember when using a coconut flour substitute is that it's all about the ratio. Other flours have different density and texture levels and may vary in flavor, so it's important to take note of our suggested ratios.
1. Almond Flour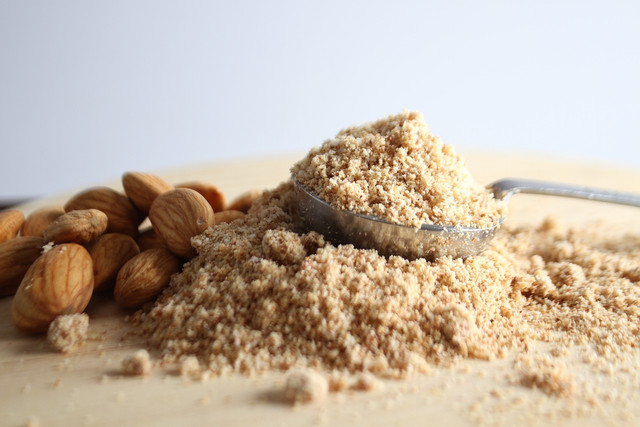 Almond flour is an ideal coconut flour substitute. Like coconut flour is made from ground coconut flesh, almond flour is made from ground almonds. Its sweet taste works especially well with baked goods, such as cookies and cakes, like this mouth-watering almond cake, and also tastes delicious when used as a pancake flour, such as in these easy vegan pancakes.
Coconut flour is often a little more expensive than wheat flour, and the same is the case for almond flour, though you can make your own by blending peeled almonds in a food processor. Almond flour is a good source of protein, but do remember it is made with nuts, in case of any nut allergies. You may also notice its nutty flavor coming through the recipes.
Ratio: When using almond flour as a coconut flour substitute, use 2 cups of almond flour, for every specified cup of coconut flour. Take notice of the consistency of your mixture, adding a little more of your liquid ingredients if needed.
2. Tapioca Flour as a Coconut Flour Substitute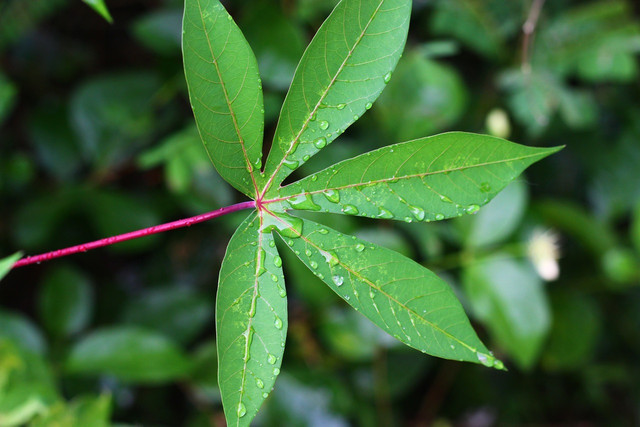 Tapioca flour comes from the cassava plant. It has a high moisture content and a neutral flavor, making it ideal in recipes where you don't want added complexity. You can add it easily to soups and sauces to thicken them, and it is also a great coconut flour substitute for bread and cakes. It's also gluten-free.
Ratio: When using tapioca flour as a coconut flour substitute, use 1 cup of tapioca flour for 1 cup of coconut flour.
3. Cassava Flour
Cassava flour also comes from the cassava plant, like tapioca flour, the only difference is that cassava flour uses the whole root while tapioca flour uses the starchy pulp of the plant. Cassava flour also contains no gluten and is high in fiber. It makes a good coconut flour substitute in many instances but is especially tasty in pizzas. You could try using it to make wild garlic pizza.
Ratio: When using cassava flour as a coconut flour substitute, you should keep an eye on the liquid levels, and substitute around 2 cups of cassava flour for every cup of coconut flour.
4. Coconut Flour Substitute: Ground Flax Seeds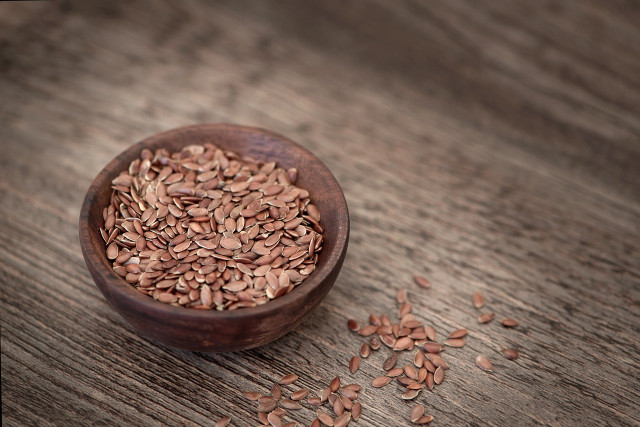 Flaxseeds are a nutritional delight, which is why they are known as a superfood.  Flaxseeds are packed with fiber and omega-3 fatty acids. Ground flax seeds are not as fine as some other flours, but will add taste and bulk to smoothies, yogurt, soups, stews, and baked goods. Try experimenting with an easy vegetarian stew, or use flax seeds as a substitute for breadcrumbs.
Ratio: To use flax seed as a coconut flour substitute, use 2 cups of ground flax seeds for 1 cup of coconut flour.
5. Arrowroot Powder
Arrowroot powder comes from the root of the arrowroot plant and is an ideal thickening agent. It is often used in cooking as a replacement, not just for coconut flour, but also for cornstarch or wheat flour. It is ideal for use with sauces, and soups, and will definitely help thicken stews. As well as many other alternatives, arrowroot powder is a good choice for gluten-free diets or those with celiac disease.
Ratio: To use arrowroot powder as a substitute for coconut flour, use 2 cups of arrowroot powder for every cup of coconut flour.
7. Chickpea Flour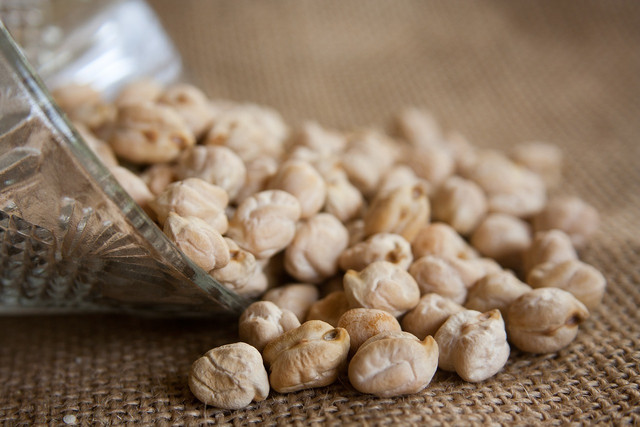 Chickpea flour (or garbanzo flour) naturally comes from chickpeas. We mainly know chickpeas from their contribution to hummus and falafel, but garbanzo beans are very versatile and can also be made into flour. Chickpea flour is an ideal substitute for coconut flour, and can even be used to replace eggs. It is healthy and full of nutrients and can be used in all recipes that call for flour or coconut flour.
Ratio: To use chickpea flour as a substitute for coconut flour, use a ratio of ¾ cup of chickpea flour to 1 cup of coconut flour.
8. Soy Flour
Soy flour comes from soybeans that are dried out, de-hulled, and ground. Soy flour replaces coconut flour very efficiently, and like many other of our coconut flour substitutes, comes with a nutritious punch. Soy flour is low in carbohydrates, high in protein and fiber, and low in carbohydrates. Be aware that it does carry a beany taste, and may not suit every recipe.
Ratio: To use soy flour as a substitute for coconut flour, double up. Use 2 cups of soy flour for each cup of coconut flour. You may also need to add a little more liquid ingredients.
Read more:
** Links to retailers marked with ** or
underlined orange
are partially partner links: If you buy here, you actively support Utopia.org, because we will receive a small part of the sales proceeds.
More info
.
Do you like this post?
Thank you very much for voting!