Passover is a Jewish holiday, and a special time when families come together to share the Seder feast and celebrate the renewal and hope that Spring brings. In this article, we'll share some ideas for how to celebrate Passover sustainably this year.
Celebrating Passover is a treasured family tradition. Coming together to honor the past, celebrate the present, and share the Passover Seder feast is a very special ritual, and something that every Jewish family does in its own way.
Traditions are what bind us together. Sometimes, it is difficult to make changes to the way we carry them out — even if those changes are positive, like being more environmentally conscious. But being more eco-friendly doesn't mean you have to change the way your family celebrates. We'll share some ideas about how to celebrate Passover in a greener way without sacrificing important family customs.
How to Celebrate Passover: Make Your Own Gefilte Fish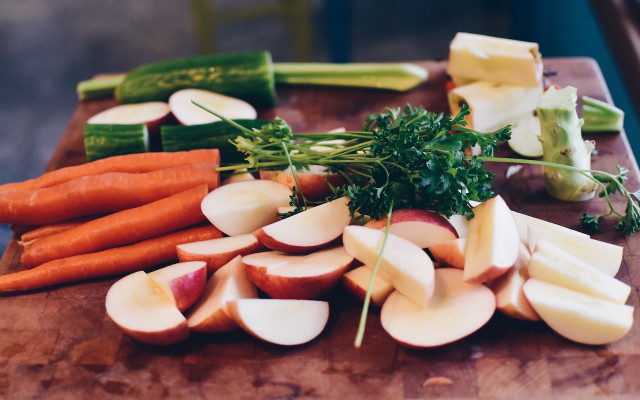 Does your family serve gefilte fish at your Passover celebration? Have you loathed the spongey gray balls floating in goo since childhood? You're not alone. That said, try making your own gefilte fish. Making it yourself lets you rediscover this primally repugnant jarred food in the best possible way. It can take a bit of work, but it will be so worth it. Plus, by making as many things from scratch as you can, you celebrate Passover and reduce your environmental impact by:
easing pollution: Most of the things in your supermarket have been transported across vast distances, boosting carbon emissions. Making food from scratch instead of buying ready-made products decreases the amount of greenhouse gas released into the atmosphere.
reducing support for big food companies: Food and food products in the grocery store are often produced by multinational corporations that own thousands of brands. Some of these companies employ irresponsible and unethical practices — from exploiting farmers and workers, to mislabeling and promoting unhealthy and heavily processed food, to polluting with utter impunity. Take the power away from Big Food by spending your money elsewhere.
enjoying tastier dishes: Just like homemade food will almost always be healthier, it will also always be tastier.
So, let's do this.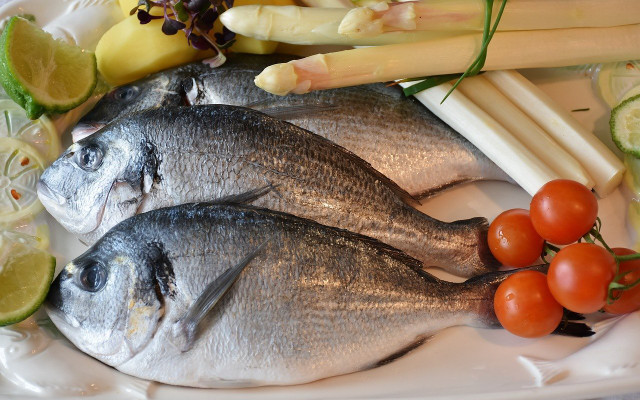 Homemade Classic Gefilte Fish Recipe
Wondering how to celebrate Passover while staying eco-conscious? Start with this gefilte fish recipe — it's better than the jarred version.
Ingredients:
2 medium yellow onions, peeled
2 celery stalks
2 large carrots, peeled
1 fennel bulb
6 black peppercorns
2 ½ tsp. salt, or to taste
1 ½ lbs. boneless, skinless salmon, whitefish or striped bass fillets, cut into 2-inch pieces
½ lb. boneless, skinless trout, pike or carp (or a mixture of two), cut into 2-inch pieces
10 chives
3 tbsp. chopped parsley, tarragon, dill and/or a combination
3 large eggs, lightly beaten
1 tbsp. vegetable oil
4 to 6 tbsp. matzo meal
½ tsp. ground black pepper
Prepared horseradish, for serving
Note: Use organic, in-season and locally-grown ingredients whenever possible!
Preparation:
Fill a large pot with 10 cups of water and bring to a boil. Coarsely chop 1 onion, 1 celery stalk, 1 carrot and the fennel bulb and add to the pot. Add the peppercorns and 1 tsp salt. Once the water is boiling, reduce the heat and simmer, uncovered, while preparing the fish.
Coarsely chop the remaining onion, celery stalk and 1 carrot, then pulse in a food processor until finely chopped. Add fish, chives and 2 tbsp parsley, tarragon and/or dill, and keep pulsing until the fish is chopped but not mushy.
Move the mixture to a bowl and add eggs, oil, matzo meal, 1 1/2 tsp salt (or more to taste) and ground black pepper, and mix well with your hands.
Using your hands, mold the fish mixture into 3-by-2-inch oval patties and place on a platter.
Gently add the patties to the pot. Cover and cook for about 20 minutes until patties are firm.
Use a slotted spoon to remove the fish from the poaching liquid and let it cool on a plate.
Garnish with the remaining tablespoon of fresh herbs and serve warm or at room temperature with horseradish at your Passover celebration.
How to Celebrate Passover Sustainably: Choose Local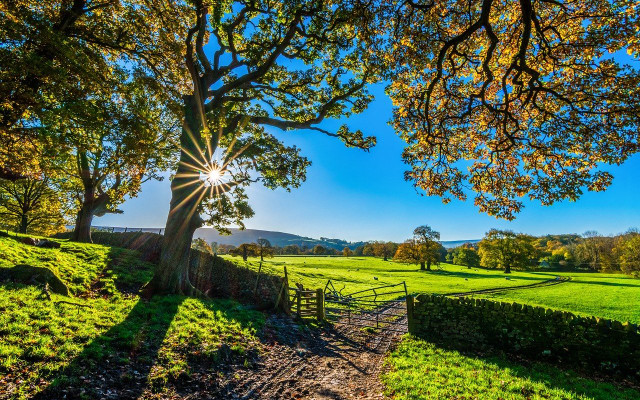 Choosing local foods decreases your carbon footprint, diffuses the market power of big food companies and supports small businesses in your community. It's how to celebrate Passover knowing you did something good for the place you call home.
Many Jewish families serve hard-boiled eggs as a first course after the Passover Seder. If it's possible for you, purchase organic eggs from a local farm rather than the supermarket.
Buy the meat for your feast and the zeroah (ceremonial shank bone) for your Seder plate from a local butcher that sources their animals responsibly. The more transparency, the better. Also, remember to stay far away from cancer-causing processed meats.
Many vegetarians choose to use a beet or a yam instead of a shank bone on their Seder plates. In this case, look for a local farm to buy your produce. Also, choose imperfect-looking fruits and vegetables for your Passover feast. A huge amount of produce is thrown out because consumers don't want to buy ugly fruits and vegetables. You can shift the state of things by buying carrots that aren't perfectly straight, or apples that aren't perfectly round.
Try growing your own bitter herbs at home. Horseradish, perhaps the most commonly used maror, takes quite some time to grow, but you can also use romaine lettuce, which is easy to cultivate in your garden, and you can use it to make healthy springtime salads all season long.
Parsley is also easy to grow at home and can be used as the Karpas on your Passover Seder plate.
If you want to go one step further, you could try cooking a vegan Passover meal or two. Try our top 21 vegan Passover recipes!
Sustainable Passover Celebration: More Tips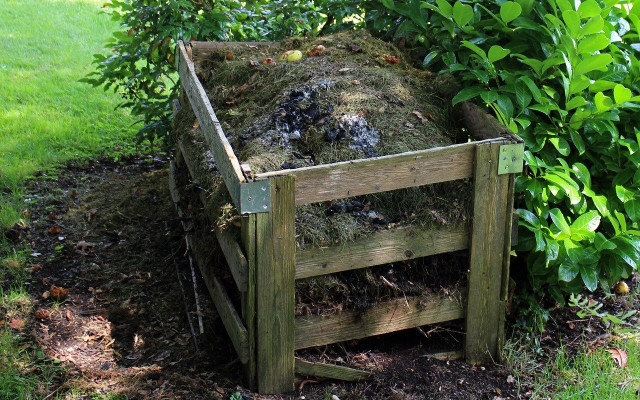 Don't use disposable plates and utensils: Using disposable dinnerware wastes resources. The energy used to make and package them, the energy used to distribute them to supermarkets, and the energy to transport them to landfills can be saved just by using your regular dishes and silverware. If celebrating Passover is not a reason to bring out the good china, what is?
Washing dishes is not exactly a fun task, but if you do it together with your family, it becomes a part of the festivities in a way, and will get done much more quickly. Read on: Homemade Dish Soap: DIY Dish Soap and Dishwasher Detergent
Don't waste the leftovers: Celebrating Passover means cooking, and when you are preparing a feast for a large family, it can be difficult to figure out just how much food to make. If you do end up making too much, decide how much you can realistically consume in the next few days, and give away the rest to family members to take home. Or you could freeze them: Freeze Foods without Plastic: 6 Sustainable Household Hacks
Compost: If you don't already have a compost pile in your garden, start one! Composting is a great way to reduce waste and do something nice for your plants. Vegetable and fruit trimmings, egg shells, used coffee grinds, paper napkins, used tea bags, stale chips, and leftover wine or beer can all be used to make nutrient-rich soil for your garden.
** Links to retailers marked with ** or
underlined orange
are partially partner links: If you buy here, you actively support Utopia.org, because we will receive a small part of the sales proceeds.
More info
.
Do you like this post?
Thank you very much for voting!