You've witnessed it, or perhaps even done it yourself. Don't make the same mistake again! Here are nine stupid things people do on vacation, and how to avoid doing them.
Taking a trip, short or long, is an excellent way to broaden your horizons, expand your mind, and experience the world around you. Whether you prefer a fast-paced city stay, immersing yourself in the complete unknown, or becoming one with nature, it is always useful and often essential to plan ahead.
You might look up a few key phrases, or research top attractions. You could look into famous local delicacies or dishes. However, no matter how much we prepare, sometimes that holiday feeling can make us forget the basics.
We can end up doing stupid things on vacation such as wasting resources, taking fuel-guzzling transportation, or resorting to plastic shopping bags. Do not be one of those people, read on to find out stupid things people do on vacation so you can avoid them. 
1. Take Taxis on Vacation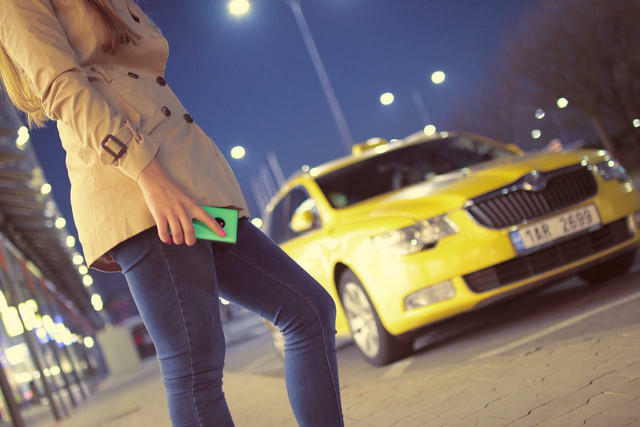 You're in a new place, disoriented, don't understand the language, and are altogether a bit confused. Now more than ever, we are used to a life of convenience: a simple tap and a car will arrive to take you to your destination, no conversation needed.
Before hailing a cab to take one or two people and your luggage, look into the public transport that is available. Often much cheaper, it is also better for the environment. Sources state that reducing the number of single cars in favor of public transport can reduce carbon emissions by fifty percent. 
Look into options before you arrive, or ask at the information desk at your arrival point. Quite often, there could even be a specific ticket that combines a few different forms of transport over the length of your visit, saving both your money and the air quality.
Depending on where you are visiting, you might also consider renting a bike. Getting around the city by bike is great for seeing the sights and is better for your carbon footprint.
2. Waste Resources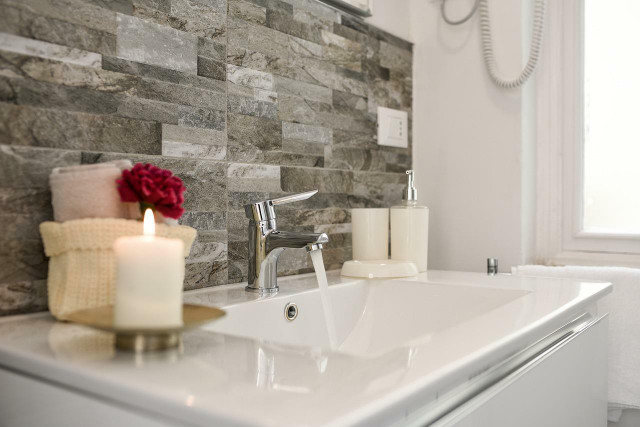 It is a stupid thing people do on vacation, and let's face it, at home. Wasting valuable resources like water and energy is a disaster for the environment and the local community.
It can be pretty easy to get swept up in the relaxation of a vacation, sometimes with the mindset of "I've paid for this hotel, I'll use whatever and however much I would like", without considering the environmental impact.
Water — especially in drought-prone areas should always be conserved. Switch off the tap while brushing your teeth and save water in general. Put on a sweater before turning on the heat. Make sure to turn off fans and AC units when you aren't using them. Maybe you can even use one of our tricks to cool a room without AC. If staying in a hotel, think before putting a once-used towel in to be laundered. Basically, treat your accommodation as if it were your own home. 
3. Using Single-Use Plastics on Vacation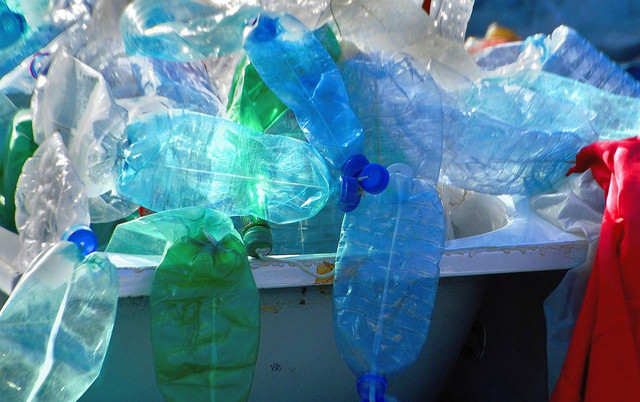 Single-use plastics and other throw-away items are not only a waste of resources, but they damage and pollute the environment and can harm or kill wildlife in the process. If you have been reducing your plastic-use, or have gone plastic-free at home, why should that be different when you visit somewhere else?
Remember to take your reusable water bottle with you on vacation to avoid having to buy single-use plastic bottles. To be safe, learn how to clean your water bottle to keep it germ free. Many coffee shops and eateries participate in a 'refill to reduce plastic waste' scheme or will be happy to top you up. When in a pinch, you can in some cases even reuse plastic water bottles.
If you are worried about drinking the local water, or perhaps will be hiking in areas with only natural streams, lakes, and rivers, consider investing in a water filter. 
Traveling, especially early in the morning or late at night often leads to having to grab food on the go, which can make it difficult to reduce single-use waste. Packing lightweight travel cutlery, a to-go coffee cup, and a metal straw could help reduce some of the potential waste. 
And of course, don't forget to pack an extra tote bag! Grocery shopping, souvenirs, and a few extra things you couldn't resist at the bazaar can be packed into your own shopping bag instead of wasting plastic. 
4. Not Respecting the Surroundings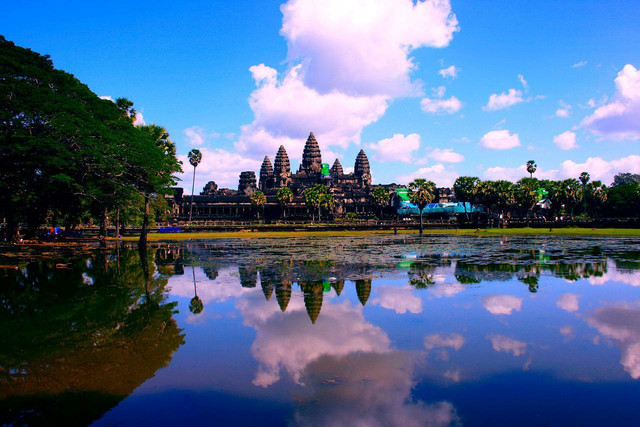 One of the most stupid things people do on vacation is not looking into the rules and customs of the place they're visiting. Make sure that you are appropriately dressed to visit the temple, museum, or sacred land. Some sites or areas have been closed to visitors to protect nature or because those visiting did not respect the rules. Sometimes, the land has been returned to the traditional owners, meaning they can finally enforce previous laws or regulations. 
Make sure that you act with respect and keep to the areas where you are permitted to go. Do some research beforehand to avoid embarrassing situations, offending any locals, or doing irreparable damage to the land. 
5. Mass Tourism as Mass Destruction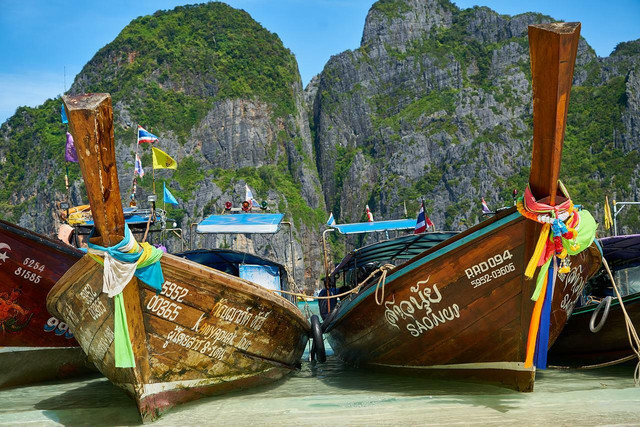 It could have been a great photo, an article, a TV show, or a movie that piqued your interest and inspired you to visit an area. A lot of places around the world rely on and are supported by the tourism industry. However, in some cases, this has had a disastrous effect on the environment.
Maya Bay on Ko Phi Phi from Leonardo DiCaprio's 2000 movie The Beach was damaged and closed off to visitors because mass tourism had destroyed the coral, and habitats, and damaged the environment. Entire ecosystems were impacted because of the foot traffic, boats, pollution, and of course the trash that tourists failed to take with them, or washed up on the beach.
Up to 3500 people were visiting a day by 2017, and up to 90% of the coral was damaged, say experts. The bay is inside a national park and in 2018, the government decided to set up demarcation lines and prevent boats from dropping tourists off. This meant that the bay had time to begin to recover, although it will take decades for it to return to its pre-fame state. Since reducing the mass tourism traffic, Black Tip reef sharks have returned to the shallow waters to give birth.
Unfortunately, this sort of damage occurs in places that don't have the same notoriety as Maya Bay. Estimates suggest that 77% of the coral in Thailand has been destroyed. This has been attributed to too many boats, feet, and beachside hotels and restaurants, plus all the waste that comes from this.
Consider using eco-friendly tourism companies when visiting places, and do some research into an area before making any plans. One way to ensure that you are doing your part for marine life is to keep away from areas with living coral reefs and use reef-safe sun protection. 
6. Taking Lots of Short Haul Flights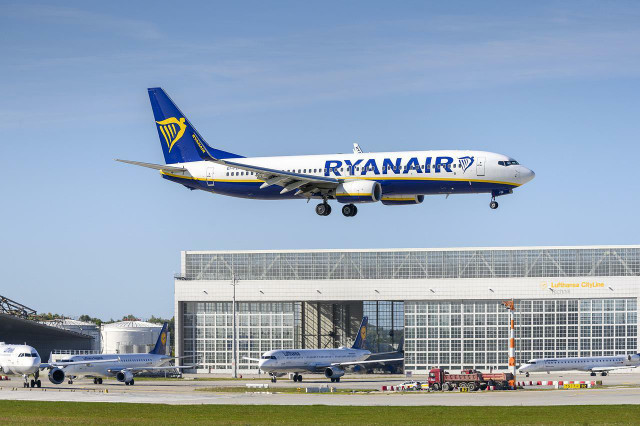 Whether full or empty, a private or public flight can do a whole heap of damage to the environment. Global air travel accounts for around 915 million tonnes of CO2 emissions each year, and it is expected to continue to rise. Take the train, bus, or even a car-share where possible. 
Many airlines offer the option to offset the carbon emissions caused by flights. The money charged is used to fund various projects to compensate for the CO2 emissions. While you can't take the train from the US to Europe, you can use the trains and bus connections once you're there. Plus, it will give you the opportunity to sit back and take in the views.
7. Travelling Outside Your Budget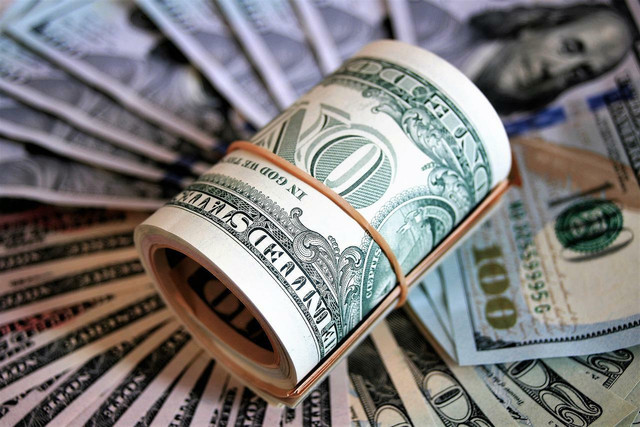 We travel to experience other cultures, food, people, and landscapes, to get a different perspective, and to broaden our horizons. Holidays and travel are wonderful but costly, and another stupid thing people do on vacation is to not budget properly. Try to be realistic about what you will need to spend when on vacation. Do some extensive research and holiday within your means. Budget for accommodation, food, transport, trip, museums, and unforeseen costs. Support the local economy while there by visiting local restaurants and food stalls. 
Do not resort to what is known as 'begpacking'. There is a difference between an emergency I've-lost-my-wallet-and-passport-and-all-my-important-things situation and one where you aim to fund your whole trip by asking locals for money for a plane ticket to your next bucket list destination. This unfortunately is an increasingly popular trend in countries in Asia, resulting in some countries requiring you to prove you can afford your trip at the border and have refused some people entry. 
Make a budget plan, and try to stick to it. Get some adequate travel insurance before you leave, and make sure you know how to replace valuable documents.
8. Participate in Animal Cruelty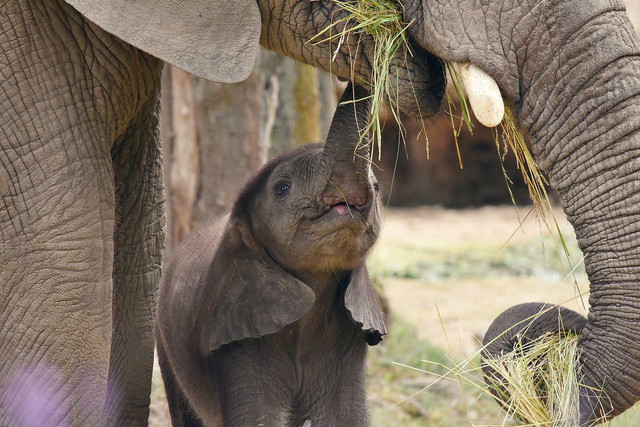 Many people accidentally or unwillingly participate in animal cruelty while on vacation. Giving money to a dancing monkey, riding an elephant, swimming with sharks, or posing with a tiger might seem harmless on the outside, but this is not always the case. 
Swimming with wildlife can cause distress to the animals. Not all 'sanctuaries' are what they seem, with many elephants chained up, unable to interact with others in spaces far too small. Safari parks are a wonderful way to see animals, flora, and fauna — from a distance. Visit less busy parks if you must, and encourage the driver to keep a distance. Not every moment has to be recorded by getting up close and personal. Do your research about any sanctuaries or local wildlife rehabilitation places you may be volunteering in before signing up. 
9. Endangering Yourself, Wildlife, and Others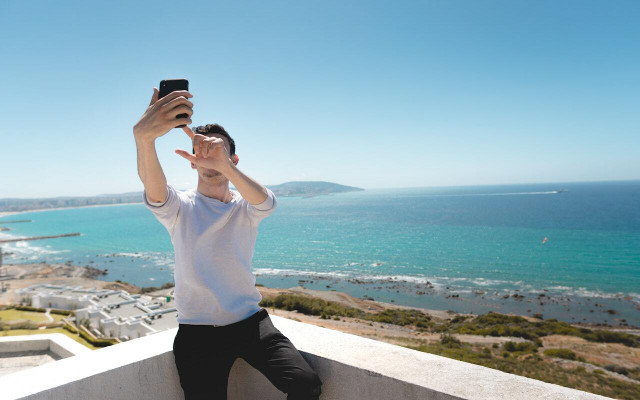 The number of people seriously injuring themselves or worse while trying to get the perfect selfie is climbing. Before you lean precariously over a cliff's edge, or out of the side of a moving train, take a moment to consider the following:
You could seriously injure yourself or worse. Is a picture really worth it?
That super famous Instagram shot on a mountain cliff looks great, but 1000s of people taking the route to get there can damage topsoil, make mountain paths more prone to slipping, and can damage both wildlife and terrain. Always keep to marked paths when hiking or exploring.
Even if you don't care about putting yourself in danger, think of the (often volunteer) rescue teams that will have to endanger themselves to help you. Not to mention the resources needed that could have been avoided.
Signs and fences are there for a reason. This could be to protect you, natural habitats, ground-nesting birds, and other creatures. 
With this in mind, we can endanger ourselves without striving for internet likes. Be aware of extreme weather, storm, and heat warnings – this doesn't only apply to hiking and camping trips. The climate emergency is in full swing, and temperatures all over the world are increasing. Wildfires are occurring more frequently, and in places that it was previously unheard of. Many cities in Europe have large open squares, beautiful buildings, and amazing landmarks — sometimes with little to no shade. Wherever you are, take sufficient water and stay out of the sun during the hottest times of the day.  
Read more:
** Links to retailers marked with ** or
underlined orange
are partially partner links: If you buy here, you actively support Utopia.org, because we will receive a small part of the sales proceeds.
More info
.
Do you like this post?
Thank you very much for voting!