If you've bought too much, it's important to know how to freeze eggplant so it doesn't go to waste. There's one trick to avoid a mushy texture when defrosting: Learn how to leverage it three ways.
There's no doubt about it, summertime is the best for fresh fruits and vegetables. Farmers' market stalls are overflowing with colorful and delicious produce, soon to be replaced by fall gourds, pumpkins, and apples. To make the most of fresh local produce, it's worth learning how to freeze or preserve it for a winter nutrient boost.
Eggplant is a vegetable that is often overlooked, but packs quite a punch in terms of vitamins, minerals, and fiber! It tastes delicious in dishes like vegan eggplant parmesan and briam, or in dips like baba ganoush. If you want to reap the benefits of this pretty purple vegetable all year round, it's best to freeze it. In fact, eggplant will last up to 8 months if stored properly in the freezer.
It's worth noting that freezing eggplant will affect its texture and flavor. The good news is that there are a few things you can do to keep it as close to fresh as possible, and freezing actually helps to preserve its nutrient content. Let's take a look at the best ways to freeze eggplant.
1. How to Freeze Eggplant in Slices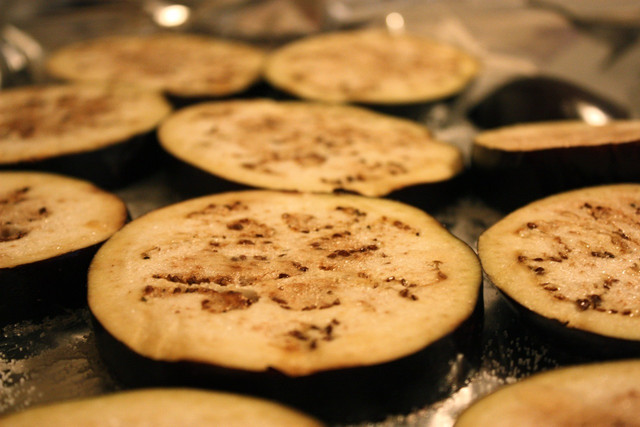 Believe it or not, before you get ready to freeze eggplant, it's actually a good idea to bake it first. This is because eggplant has a very high water content, and water expands when frozen. To avoid having a mushy mess when you defrost it, remove some of the moisture content by baking it. Here's how to do it: 
Wash the eggplant and slice it into discs that are approximately 1 inch thick. 
Place the discs on a lined baking sheet (or use a substitute for parchment paper) and bake for 15 minutes at 350 °F.
Allow your eggplant to cool completely before placing it in a reusable airtight container.
Label the container with the date, and pop it into the freezer until you're ready to use it. 
Depending on what you're using the eggplant for, you can either use it straight from the freezer, or you can thaw it in the fridge overnight. Frozen eggplant slices work well for vegan eggplant parmesan and moussaka. 
2. Freezing Roasted Eggplant Purée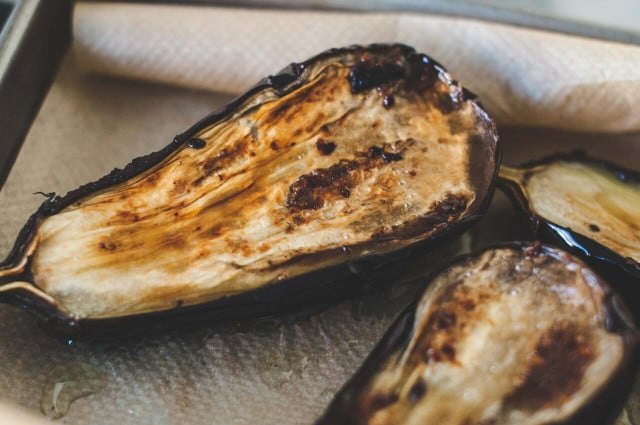 Another option you have is to freeze eggplant purée. This method is ideal for making things like baba ganoush, or adding into soups and stews. As with the previous method, you will need to use your oven before you use the freezer. Here's how to prepare your eggplant purée: 
Cut the eggplant in half and place on a cookie sheet. 
Roast the eggplant at 400 °F for 30 to 40 minutes, or until the insides are nice and soft. 
Allow them to cool before scooping out the flesh and adding it to a blender or food processor. 
Blend until the mixture is smooth and creamy, then transfer the purée into freezer-safe airtight containers. 
Label each container with the date before placing in the freezer. 
When using frozen purée, allow it to thaw first. Taking it out of the freezer the night before and leaving it in the fridge usually does the trick. 
3. How to Freeze Eggplant in Cubes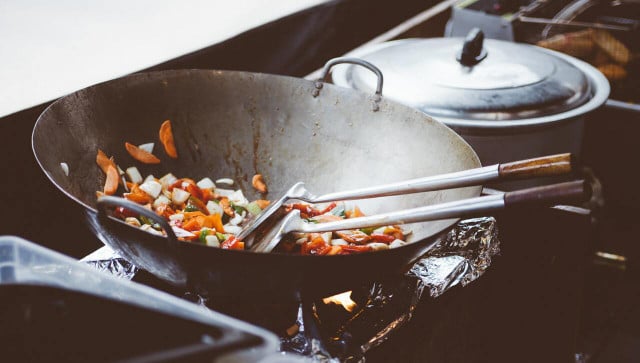 Wondering how to freeze eggplant to add into things like stir-fries and side dishes? You can actually freeze roasted cubes of eggplant, which are easy to pull out for a weeknight dinner. Here's how: 
Cube your eggplant and spread the pieces out on a cookie sheet. 
Drizzle with olive oil, salt, and garlic. 
Roast for about 35 minutes at 375 °F until the pieces are nice and browned. 
Leave to cool until it reaches room temperature, then place the cookie sheet in the freezer to flash freeze the eggplant cubes. 
Transfer the frozen cubes to a resealable container and place them back into the freezer. 
When you're ready to use them, you can toss the frozen cubes directly into stir-fries, or heat them up to eat as a side dish for your meal.
Storage Tips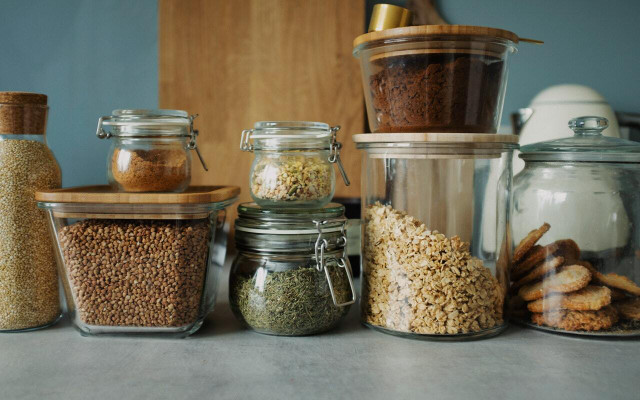 When it comes to freezing food, many of us reach for our trusty plastic freezer bags. If you already have some laying around at home, feel free to use them! Making the switch to a sustainable lifestyle doesn't happen overnight — it's best to use what you have first before trying to find plastic-free alternatives.
Quick tip: when freezing vegetables like eggplant in a plastic freezer bag, you can always wash and reuse them for the next batch. 
If you're ready for a more sustainable way to freeze eggplants and other foods, you can use resealable glass jars, as well as freezer-safe metal containers. Check out "7 Smart Household Hacks for Freezing Foods Without Plastic" for more ideas and tips.
Read more:
** Links to retailers marked with ** or
underlined orange
are partially partner links: If you buy here, you actively support Utopia.org, because we will receive a small part of the sales proceeds.
More info
.
Do you like this post?
Thank you very much for voting!