Gelatin is a flavorless product made from animal bones and skin, used to add chewiness or as a binding agent. There are far more foods with gelatin than you think.
Gelatin is a sneaky ingredient found in many foods you might assume are vegan. Unfortunately, foods with gelatin aren't even vegetarian. It comes from collagen obtained by boiling animal skin, bones, ligaments and nails. Animals used for gelatin can include pigs, cows, chickens, and even fish.
The good thing is that although many desserts and other tasty foods contain gelatin, vegan gelatin substitutes are abundant, making it easy to find alternatives. Keep reading to learn about how to avoid foods with gelatin.
1. Gel Capsules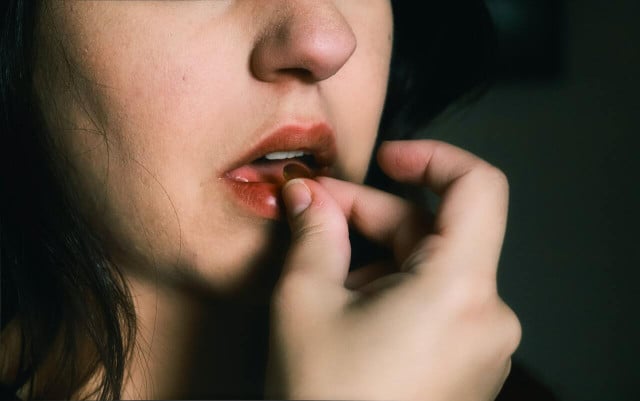 Gel capsules, or gel pills, use gelatin to keep their shape. According to Gelita, a supplier of gelatin products, the gelatin used to make pill capsules is mainly derived from pigs or cows. Pork gelatin is a protein made from the collagen in pigskin, while beef gelatin is a protein that comes from cows' connective tissue. That makes gel caps seriously problematic for people avoiding animal products.
However, vegan and vegetarian options are out there. More people are turning to plant-based diets,  recognizing the downsides of factory farming and the harm it does to animals and the environment. So, research has ramped up on plant-based gelatin substitutes like starches or chemically modified cellulose like carrageenan or pullulan.
You can always check whether your gel capsules are vegetarian-friendly. Of course, you may need to take medication regardless of whether or not it contains beef or pork gelatin. Even the Vegan Society says: "While it can be upsetting to compromise our vegan beliefs, we encourage vegans to look after their health and that of others, enabling them to be effective advocates for veganism."
2. Sweet Foods With Gelatin: Jams and Jellies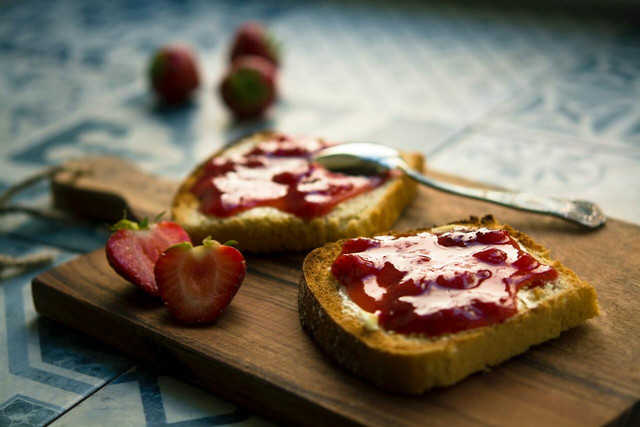 When purchasing jams and jellies, pay attention to the difference between the gelling substances they use. While most manufacturers use pectin, a fruit derivative, some larger corporations use gelatin because it is cheaper and easier. Try making your own fruit pectin if you want to control what's in your jams, jellies and sweet dishes.
Some smaller food brands, especially ones advertising themselves as vegan or organic, might have gelatin-free jam and jelly. Make sure to check the ingredients list carefully to be extra sure. For a healthier savory option, consider making your own vegan spreads
3. Gummy Candies Are Not Always Vegan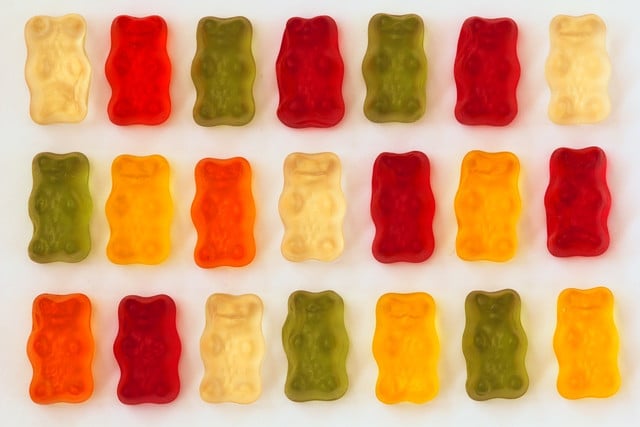 Most gummy candies are made using gelatin. This includes gummy bears and sour worms. These products are also typically high in non-vegan sugar. For example, Haribo gummy bears, one of the most popular gummy brands in the world, are not vegan.
Fortunately, several companies offer vegan gummies. Trader Joe's offers organic Scandinavian Swimmers (available in stores or on Amazon**). Annie's Organic Bunny Fruit Snacks are vegan as well. Check our guide on vegan gummy bear brands for details on these vegan options. You may also consider making your own gummy bears.
4. Be Careful With Marshmallows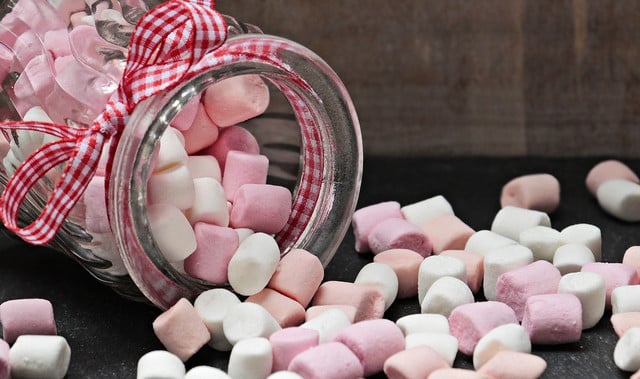 Marshmallows are typically made with gelatin. That includes the popular candy brand Peeps, so watch out around Easter! There are some popular vegan marshmallow brands like Dandies, which use carrageenan derived from red seaweed, but we recommend looking for options that are also organic. You can also make homemade gelatin-free marshmallows, which are surprisingly easy.
5. Not Just Foods With Gelatin: Beverages Can Also Contain Animal Products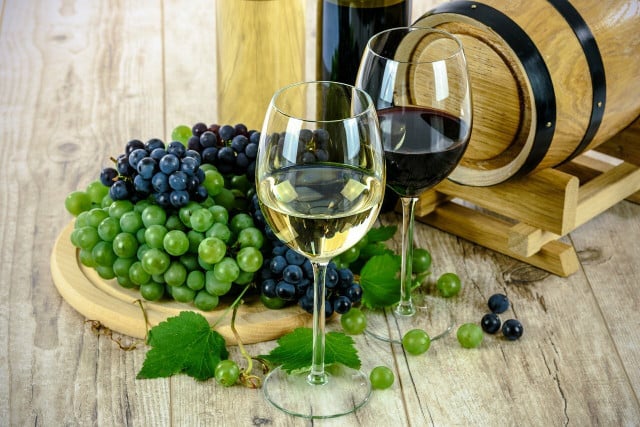 It's not just foods you need to be mindful of. Beers and wines are often filtered using gelatin or fish bladders. While this practice is dying out in the beer industry, wineries still are largely not vegan-friendly.
When shopping for beer and wine, we recommend looking for brands that advertise as vegan. You can also check out the brand's website and read up on their filtering methods. Most of us would probably like to avoid drinking beef gelatin or pork gelatin without knowing it.
Some vegan beers include Budweiser, Coors and Coors Light, Miller Lite, Sierra Nevada Pale Ale, and Yuengling, among others. For wine, Charles Shaw reds, Red Truck Wines, Yellowtail reds, and The Vegan Vine are safe for vegans. We recommend choosing organic brands like Elliott Bay Brewing Company (like Alembic Pale or Rockin' Organic Rye) and Frey Vineyards.
Check out our guides on vegan beer and alcohol:
6. Peanuts: Sneaky Snack Food With Gelatin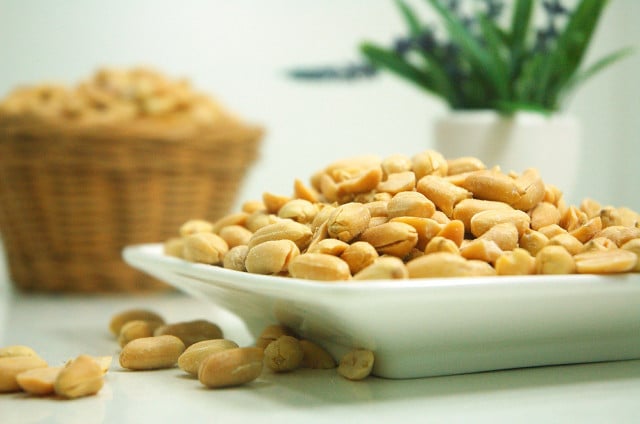 While most packaged peanuts are vegan, you'd still be surprised how many aren't. Some food brands use gelatin as a binding agent for flavorings. Even dry roasted peanuts are not automatically free of animal products, unfortunately. We recommend checking the ingredients of packaged peanuts, or simply purchasing raw peanuts and roasting them yourself. Better yet – grow and prepare them from scratch:
7. Downsides of Breath Mints
Some breath mints are made with gelatin. Altoids breath mints, for example, are not vegan. So always check the ingredients list first.
8. Sprinkles: Not All Brands Are Vegan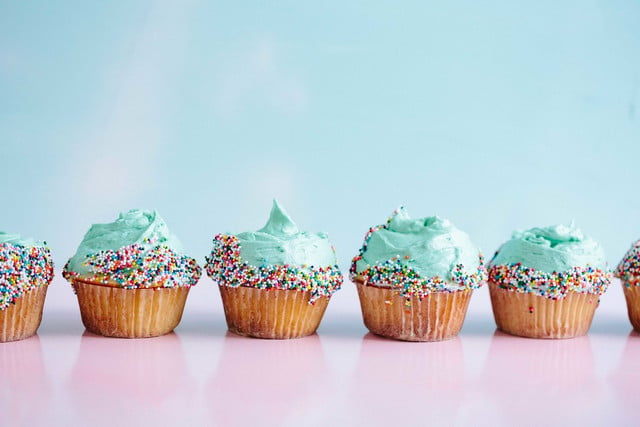 Gelatin is a common binding ingredient in sprinkles, which can make a lot of fun dessert dishes non-vegan. Not only that, but sprinkles often contain dairy, non-vegan sugar, and even insect-based dyes. But there are companies that produce organic vegan sprinkles — for example, Let's Do… Organic (available on Amazon**).
9. Breakfast Foods With Gelatin: Cereals Can Contain Animal Products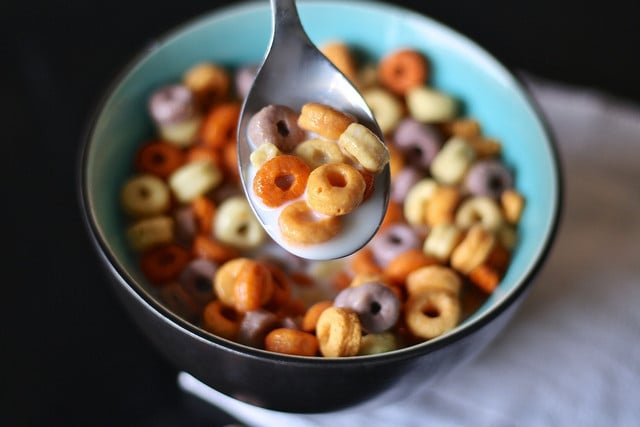 Cereal with gelatin is not common, but there are a few products that are quite popular. These include Lucky Charms and Frosted Mini-Wheats. Watch out for sweet, glazed cereals and cereals with marshmallow pieces.
10. Chewing Gum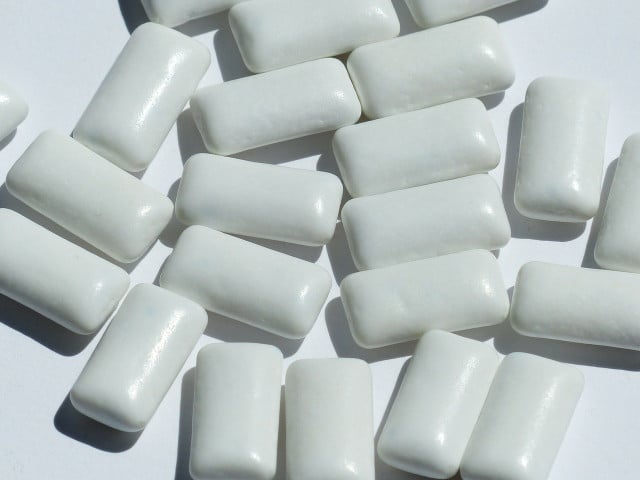 Similar to gummies, chewing gum typically gets its elasticity and chewiness from gelatin. Brands that do have vegan chewing gum include Airwaves, Juicy Fruit, Big Red Gum, PUR Gum, Eclipse and Freedent Gum. Some, like True Gum, are not only vegan but also free of plastic, which is a common ingredient in chewing gum. Find out more about this issue here: What Is Chewing Gum Made Of?
11. Fruit Juice With Omega Fatty Acids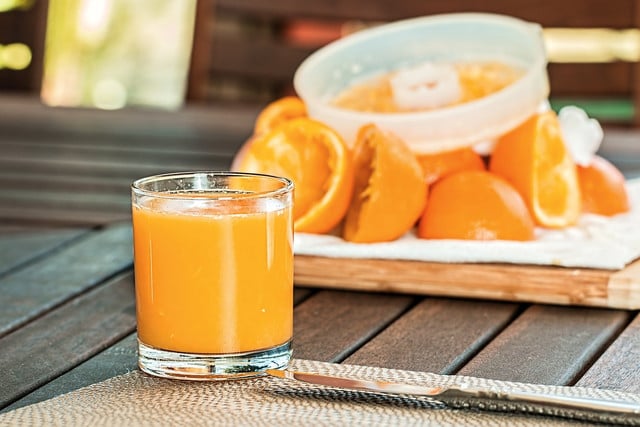 Surprisingly, fruit juices can contain gelatin. Some companies add omega fatty acids sourced from gelatin and fish oil to their juices. Always check labels when purchasing fruit juices, or consider squeezing your own juice from in-season fruit.
12. Chocolate Mousse Is Not Always Vegetarian
Most people assume right away that chocolate mousse isn't vegan-friendly due to its dairy ingredients. Typically it contains milk and eggs, but did you know that chocolate mousse isn't even necessarily vegetarian? Many store-bought mousses contain gelatin. For a delicious vegan option, we recommend making your own chocolate mousse.
13. Jello Is a Common Food With Gelatin (But It Can Be Vegan, Too)
Foods like jello are usually high in both cane sugar and gelatin, making them non-vegan. Who wants to enjoy this simple dessert and unknowingly eat beef or pork gelatin? It's possible to make vegan jello using agar-agar, carrageenan, pectin and xanthan gum.
14. Margarine: Check Brands Carefully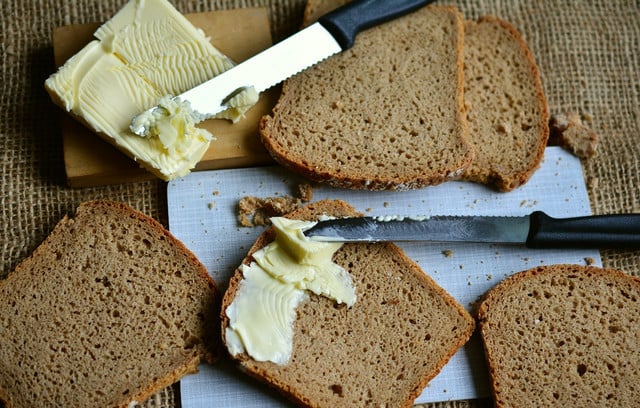 While margarine is often considered a vegan alternative for butter, some include gelatin and even dairy products like whey, milk, and casein. We recommend looking for vegan butter over traditional margarine. For inspiration, check out our list of the best vegan substitutes for butter.
15. Pop-Tarts: Glazes Can Contain Gelatin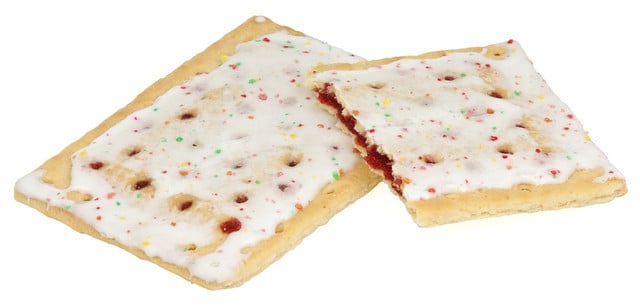 Most Pop-Tarts are not vegan because the glaze used contains gelatin. Unglazed Pop-Tarts are generally suitable for vegans as they don't contain gelatin or dairy, but make sure to check the ingredient list anyway.
Read more:
** Links to retailers marked with ** or
underlined orange
are partially partner links: If you buy here, you actively support Utopia.org, because we will receive a small part of the sales proceeds.
More info
.
Do you like this post?
Thank you very much for voting!