Ever wanted to know how to freeze yellow squash? Keep reading for 2 simple methods to help reduce food waste and make your glut of squash last longer.
Freezing fresh vegetables is an excellent way to reduce our food waste in the home, and to enjoy produce even when it is out of season. Frozen yellow squash can be used in soups, stews, pasta sauces, and pizza toppings, and can be an excellent and healthy addition to your morning smoothie! 
To make sure you get the most out of your squash, think about how you intend to use it later on. Always choose produce that is in good condition with few marks, and that is still firm. Although freezing can affect the texture of foods, it has little effect on the flavor of the end dish. Once you've learned how to freeze yellow squash, it will keep in the freezer for up to 12 months.
Do I Need to Blanch Yellow Squash Before Freezing?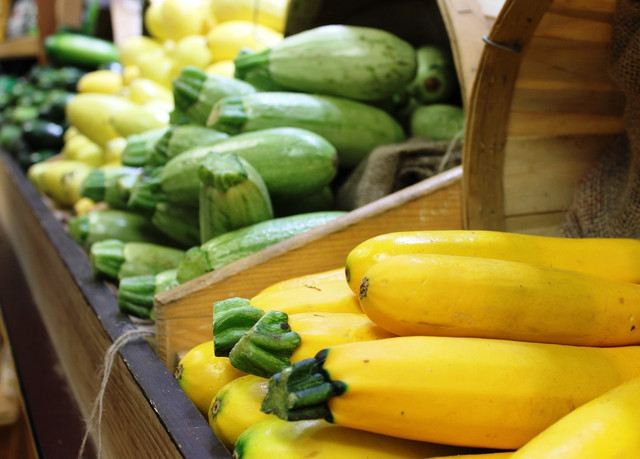 There are a number of different ways that you can freeze yellow squash, and some of them will have better results if you blanch the vegetable first. 
Blanching involves boiling or steaming the sliced produce for a few minutes, followed by plunging them into iced water to halt the cooking process. Blanching before freezing helps to retain the vegetable's color, and texture, and can result in less deterioration of vitamins and nutrients because it halts the activity of enzymes in the food. 
How To Blanch and Freeze Yellow Squash in Slices and Cubes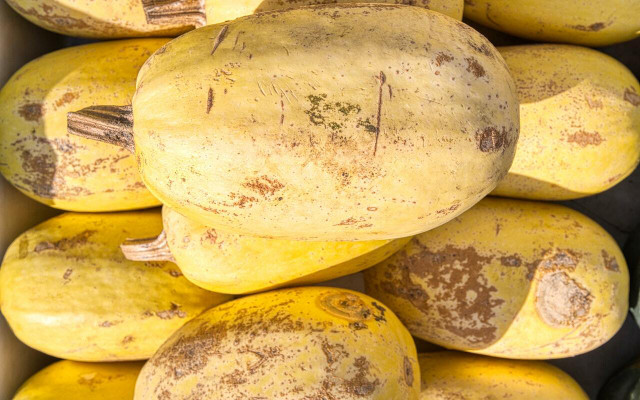 If you plan to use your frozen squash in prepared slices or cubes directly from the freezer, then this method will give great results! When blanching a bunch of yellow squash, always ensure that the boiling water is topped up sufficiently, and make sure to have enough ice on hand. Put the lid on the pot when it's boiling to reduce energy use. Tip: Don't pour out the water – you can use it to water plants around the house instead. 
Supplies:
a large pot with a lid for blanching the squash
a large bowl with iced water
a slotted spoon 
plenty of clean dish towels to allow the squash to dry completely
a baking sheet that fits in your freezer
freezer-safe, lidded containers
Instructions:
Thoroughly wash your yellow squash to remove any dirt.
Slice or cube it into the size that fits what you will use it for later. Bite-sized chunks are usually a safe bet.
Bring the pot of water to a boil, and blanch in batches. Set the timer for 3 minutes.
Carefully remove from the water with a slotted spoon and transfer to the iced water. This will halt the cooking process. Leave until cold and then lay out on your towels to dry.
Once dry, spread out the cubes or slices onto a tray and freeze for one hour. This will prevent the pieces from freezing together. 
Once frozen, transfer it to a freezer-safe container, and label it with the date.
You can use this frozen yellow squash without having to thaw it first! Simply fry in a little oil with your favorite seasonings or add it to your favorite recipes. 
Freezing Grated Squash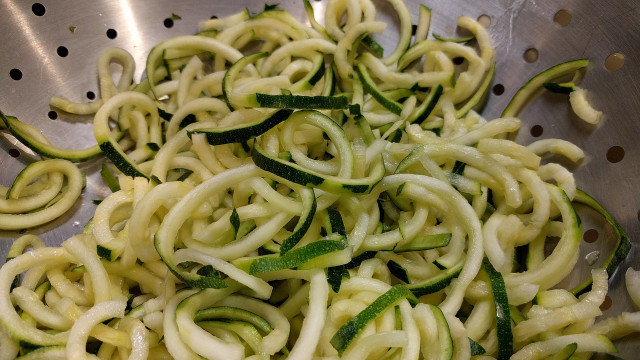 It is not always necessary to blanch your squash first. If you intend to use up some of your supply in muffins or other batḱed goods, you can skip this step. If you don't have very much time or even very much squash, then the grating method could be a perfect way for you to reduce food waste! Grated squash can be used in a smoothie straight from frozen. 
Supplies:
a box grater, spiralizer, food processor
small freezer-safe containers or ice cube trays
Instructions:
Thoroughly wash your yellow squash to remove any dirt.
Grate the squash with a box grater, spiralizer, or food processor.
Squeeze out some of the excess water using your hands or a cheesecloth alternative. 
Divide into the containers or ice cube trays
Label and freeze.
Grated and frozen squash can be added to soups, stews, and sauces directly from the freezer. It would also go excellently in any baked good that usually calls for grated carrot or zucchini like vegan carrot cake or blueberry zucchini bread. 
How to Use Frozen Yellow Squash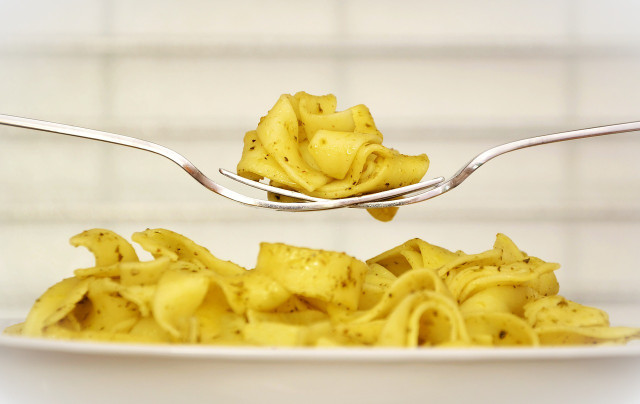 There are so many delicious sweet and savory ways to use your frozen yellow squash. Be inspired by the following ideas: 
Read More:
** Links to retailers marked with ** or
underlined orange
are partially partner links: If you buy here, you actively support Utopia.org, because we will receive a small part of the sales proceeds.
More info
.
Do you like this post?
Thank you very much for voting!