When it comes to brewing tea, most of us probably grab a tea bag and pour hot water over it. In this article, we'll show you how to make your own DIY tea bags and list other sustainable alternatives.
Why Store-Bought Tea Bags Aren't Always Eco-Friendly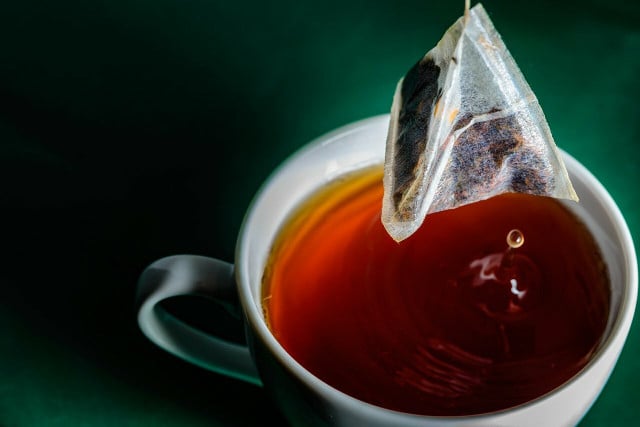 According to the American Tea Association, on any given day, more than half of the American population drinks tea. If you're one of them and you rely on regular tea bags to sustain your habit, listen up! We have some tips on how to enjoy your tea in a way that is more sustainable, healthy, and even more flavorful.
A 2019 study conducted by researchers from McGill University found that tea bags made out of nylon and PET leech micro and nano plastic particles into our tea. According to the researchers' findings, the amount of plastic released from these tea bags into the tea we drink is much higher than concentrations of plastic found in other foods, so far.
This combination of nylon and PET is often found in so-called "pyramid" tea bags. Some suppliers use "bioplastic", or polylactic acid (PLA for short), which is a plant-based material that doesn't require fossil fuel to make. But beware: though suppliers may label PLA as biodegradable, the material is not home-compostable! 
Learn more about disposing of your tea bags in this guide: "Can You Compost Tea Bags? Some May Even Benefit Your Compost!"
Paper tea bags may contain plastic particles as well, especially those that come without a string and are glued together at the sides. Moreover, some paper tea bags are chlorine-bleached to make them appear whiter, which can leave behind traces of toxic chlorine compounds.
How to Make DIY Tea Bags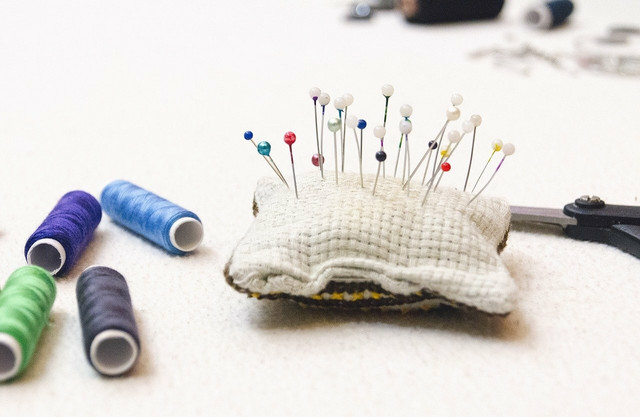 All it takes to make your own DIY tea bags are a few simple materials and some basic sewing skills.
What you'll need:
light organic cotton cloth (if it's new, boil the fabric before using it)
hole punch
two metal eyelets
thin wooden stick, like popsicle sticks or chopsticks (you can also find wooden stirrers on Amazon**), or some pure cotton twine
needle or sewing machine and thread
How to make your DIY tea bag:
Cut the cloth into a long rectangle that measures about 4 inches wide and 10 inches long.
Fold over the narrow sides of the cloth about 1/4 inch and press with an iron, then stitch along the edges.
Fold the fabric in half so that the short ends meet and stitch a seam along the two open sides, forming a small pouch.
Pull the bag inside out. Using a hole punch, make a hole at the top in the middle of the teabag and press an eyelet into each of the two sides. You can now fill your tea bag and hang it into a cup or pot by pulling the small wooden stick through the hole and placing it across the rim (chopsticks will do as well!). You can also pull a string through the hole, as long as you make sure the bag's opening stays out of the water so the leaves won't spill.
If you don't have a hole punch, you can also use a piece of string to hold together the bag. 
Don't wash your tea bag in the washing machine, just rinse it with some hot water after use and hang to dry. 
If you don't like to sew, you can also buy cotton tea bags on Amazon** or take a look at our list of alternatives below.
Sustainable Alternatives to Store-Bought Tea Bags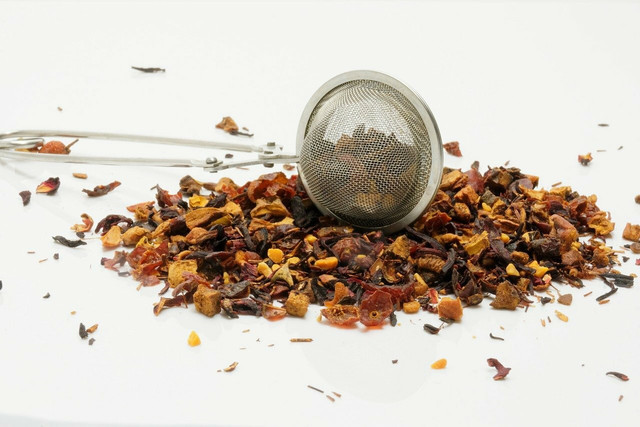 You can find lots of stainless steel tea strainers and infusers in different shapes and sizes for brewing loose leaf teas. These are easy to use, allow you to make tea that is rich in flavor, and can be reused for years and years! You can also buy teapots and cups with an integrated strainer.
If you don't want to buy an extra tea strainer but have a small sieve at home, you can place loose leaves or herbs in it and pour hot water over it.
If none of these options work for you, you could also use a French press. Just place dry leaves inside, pour hot water over them and let everything sit for a few minutes. Then press down on the plunger to strain the tea.
You can also brew a cup of tea from herbs or flowers from your garden without using any of these appliances! Just place them in pot or mug, pour hot water over them, and once they have sunken to the bottom, your tea is ready. This works especially well for ginger tea, sage tea, raspberry leaf tea, cinnamon tea, rosehip tea, or stinging nettle tea. 
What to Put In Your Tea Bags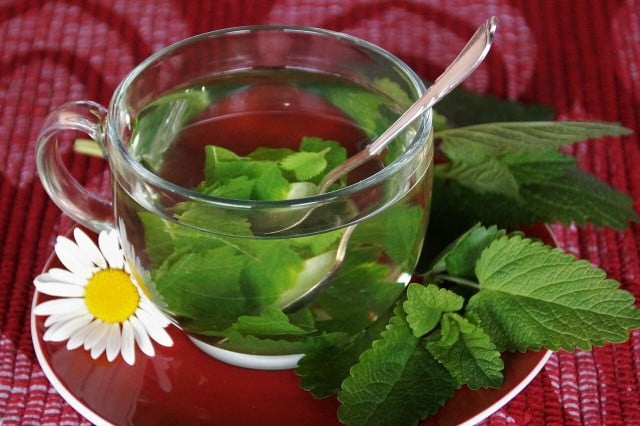 Now that you've got your DIY tea bags, you'll need to look for the right ingredients for your tea.
You can buy organic loose leaf teas at specialty stores and farmers' markets, but some regular grocery stores carry them as well. If you can't find a store selling them nearby, check online. However, an even better source for tea leaves would be to plant them in your garden or kitchen or to collect them outside.
Here are a few examples of edible flowers and herbs you can put in your tea bags:
Lemon Balm
Daisies
Thyme and lavender
Lemon verbena
Marigold
Dried apple or orange peels
All of these make for a delicious fresh brew, are safe to drink, and even have various health benefits.
Read more:
** Links to retailers marked with ** or
underlined orange
are partially partner links: If you buy here, you actively support Utopia.org, because we will receive a small part of the sales proceeds.
More info
.
Do you like this post?
Thank you very much for voting!