Saying no is an overlooked, but important part of self-care within relationships. Learn how to politely say no with our practical and effective tips.

In the workplace and in your personal life, it can be hard to say no without feeling guilty or obligated to say yes. However, learning to say no is an important skill to develop in order to look after your mental health and maintain positive relationships. Check out our four useful tips for learning how to politely say no, and eight examples of how to manage situations where you might need to say no.
Why It's Important To Say No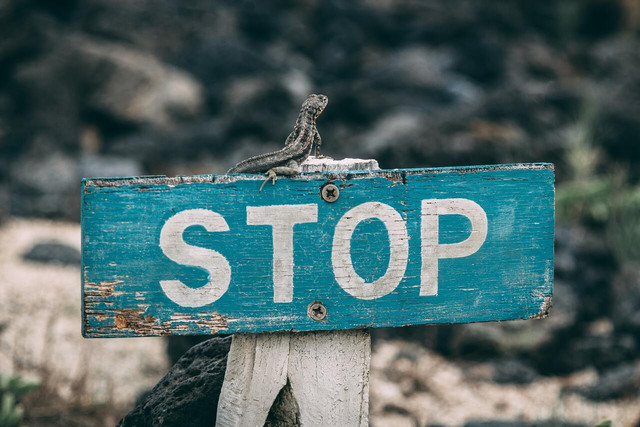 It can be tempting in life to be as accommodating and flexible as possible. However, there is a difference between being generous, and neglecting your own needs for the benefit of others. Learning to say no politely is an important part of maintaining a healthy sense of self. Without this skill, your self-esteem can suffer and you can feel invisible to those around you. Getting into the habit of always saying yes can cause bigger problems in the future, as people may take advantage of your lack of personal boundaries. Ultimately, compulsively saying no is a form of people pleasing that stops you from achieving your goals and discovering your true self.
Saying No Politely: Four Practical Tips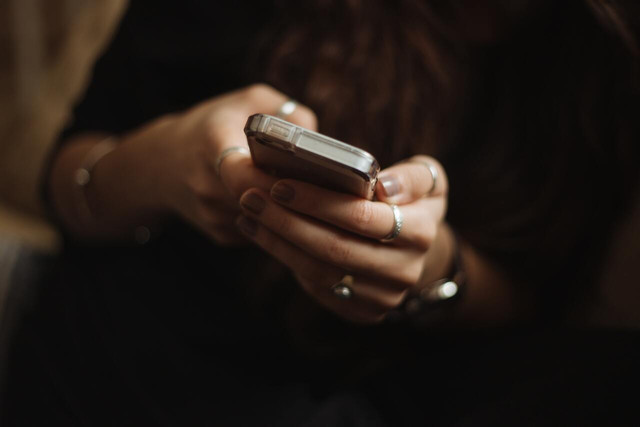 Still wondering how it's possible to decline an invitation without feeling guilty? Here are four practical and positives ways to become more open to saying no.
Avoid Uncertainty: When saying no, it can be tempting to soften the blow by providing an excuse or not directly using the word 'no'. This uncertainty can backfire in the long run and confuse the person you are saying no to. To avoid this, be clear with your language when saying that you don't want to do something. Try replacing phrases such as "I'm not sure" or "maybe" with "I'm not able to", or a simple "I can't".
Express Gratitude: Sometimes you may find yourself in a situation where a request means a lot to you, but due to a factor out of your control you must say no. By expressing your gratitude for being invited, you can stand firm in saying no while avoiding hurting the person making the request. Try expressing your gratitude through phrases such as "I appreciate you asking" or "I'm honored". Practicing gratitude within yourself and your daily life is important.
Offer An Alternative: If you are concerned about someone you care about taking offense, offering an alternative can be a solution. Compromising does not mean giving in but resolving the situation in a way that does not make you feel guilty. An example of offering an alternative in a healthy way is saying no to going for a drink with a friend, but offering to do so sometime in the future.
Accept Criticism: Even if you say no as politely as possible, there is no guarantee it will be received well. Criticism is inevitable, but a negative reaction to your saying no does not make you a bad person or mean that you should change your answer. By learning to accept the possibility of criticism, you will be better able to think for yourself without worrying about the opinions of others. If the thought of saying no is making you overly stressed, practicing a technique such as mindfulness can be a good way to keep things in perspective.
How to Politely Say No at Work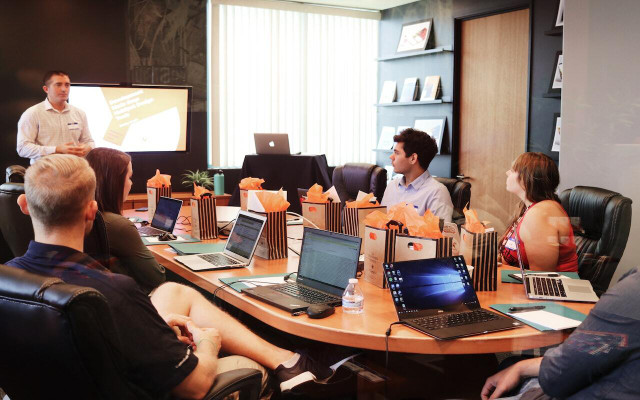 Many of us have managed to be a bit more firm when it comes to saying no in our private lives, but find it difficult to put into practice in the workplace. If you're worried that saying no will hurt your chances of a promotion or that raise you've been hoping for, just know that boundaries are essential for your own mental health. Here are a few examples of how to politely say no at work:
Declining an invitation to a work event: In the workplace, it's especially important to say no professionally and politely. For example, you can start with "Thanks for inviting me, but something's come up" or decline by saying "I can't make it, but I appreciate you including me". If you are working in a space where saying no is made intentionally difficult, our guide to identifying the signs of a toxic workplace may be helpful.
Turning down extra tasks at work: The thought of saying no to overtime or taking on extra tasks can seem daunting. Try saying something like "I would like to help but already have a lot on my plate", or recommending someone else more suited to the task as an alternative.
Saying no to a customer: Working a customer service-related job can be difficult if you are a person who struggles to say no. This is an important skill to learn for situations where you don't know the answer or need to respond confidently to someone being unreasonable. An example of how to respond here is by saying "Sorry, but I can't help you with this" or to point them in the direction of a colleague who can better answer their question.
Compromising on a task: Sometimes a solid 'no' or 'yes' to a request is not the right response for the situation, especially in the workplace. It is still important to establish boundaries and not be coerced into agreeing with something you are against or unable to do. In a situation like deciding who does an extra task at work, say something like "I won't do the task alone but I'm happy to work together on it" or "I'm busy at the moment, but I'll do some extra work in the future".
4 Helpful Ways to Say No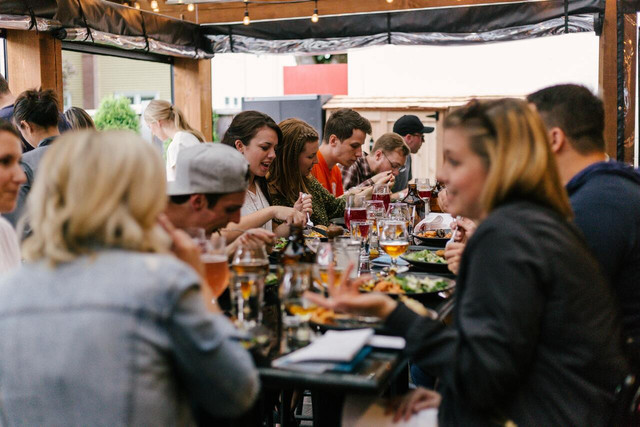 Understanding how to say no can be easy, but how do you put these tips into action? Here are four examples of how to politely say no in different situations.
Saying no to conflicting plans: If you are an anxious person, it can be hard to get out of your head and turn down plans, even if they conflict with another commitment. One way to do this politely is to say something like "I would like to come but already have plans for that time", or simply "Sorry but I'm busy that day".
Canceling plans with a friend: Sometimes a factor outside your control means that you have to say no at the last minute and cancel plans. To do this politely in a situation like canceling a drink or a dinner date with a friend, trying saying something like "I'm really sorry but something has come up" or arranging to meet on an alternative day.
Turning down a friend: When declining a friend's invite, it is easy to overthink and feel as if you are hurting their feelings. To politely turn down a friend's request to go to dinner or go out for the day without being hurtful, try saying something like "Thanks for asking but I can't today" or "I'd love to but…" Alternatively, you can request to rearrange the plans for a different time or suggest a different activity to do together.
Saying no after you've been asked to explain why: In most cases, a simple "no, thank you" will be an adequate explanation for why you don't want to do something. If someone is asking you for more details, such as why you can't attend an event or what you are doing instead, it can be easy to be coerced into saying yes. Instead of this, be firm and keep your explanation concise. An example of this would be declining a party invite by saying that you are using your weekend to relax after a busy few weeks.
Read more:
** Links to retailers marked with ** or
underlined orange
are partially partner links: If you buy here, you actively support Utopia.org, because we will receive a small part of the sales proceeds.
More info
.
Do you like this post?
Thank you very much for voting!