Learn how to regrow vegetables from scraps and save money while reducing your environmental impact. Discover the art of regrowing veggies at home with our step-by-step guide!
Are you tired of throwing away your food scraps? Did you know that you can give those leftovers new life by growing vegetables from scraps at home? It's true! With a little bit of know-how and patience, you can use your veggie scraps to create a sustainable source of fresh produce. Regrowing vegetables is a great way to save money, reduce food waste and enjoy the satisfaction of growing your own food.
Whether you're a seasoned gardener or a beginner, growing vegetables from scraps is a fun and rewarding way to connect with nature and reduce your environmental impact. In this article, we'll show you how to regrow vegetables from scraps, so you can enjoy a constant supply of fresh food at home.
Growing Vegetables from Scraps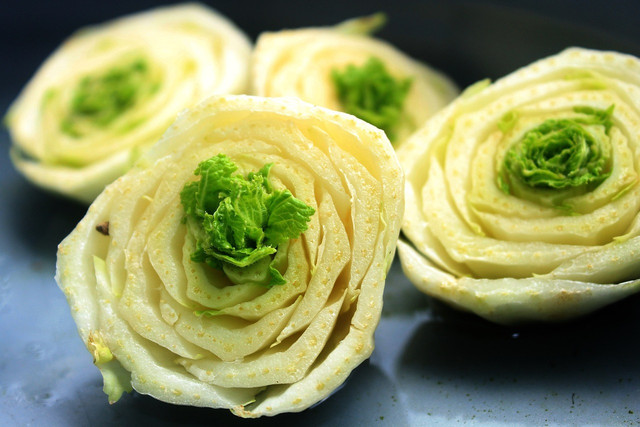 After your favorite vegetables are harvested, they can still come back to life. Plants are living things that have the ability to absorb moisture and continue to grow — which is why you may have noticed older garlic, onions and potatoes sprouting in your pantry.
But did you know that you can use this natural phenomenon to regrow vegetables in your own home? All you need to do is place your vegetable cuttings in water and watch as they absorb the liquid, sprout and grow new leaves. This is a much better fate for your vegetable scraps than ending up in the trash.
So why not give it a try and regrow some of your favorite vegetables?
When Regrowing Vegetables, Some Work Better Than Others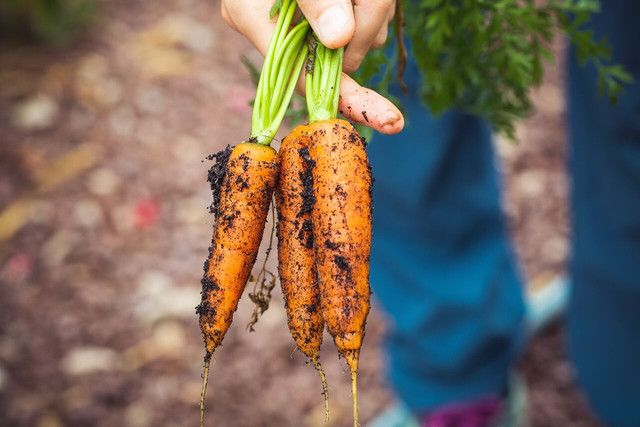 Regrowing vegetables from scraps is a fun and rewarding way to reduce food waste and enjoy fresh produce. However, some vegetables are easier to regrow than others. That is because some vegetables have a higher ability to regenerate, while others are more challenging to regrow due to their anatomy.
Generally, vegetables that have a strong root system and are stem-based are the easiest to regrow. These veggies have a compact base that can easily sprout new roots and grow new leaves. This includes:
In addition, vegetables like garlic, onions, green onions (see How to Regrow Green Onions) and potatoes are easy to regrow from scraps because they naturally sprout and grow new roots and leaves. Simply plant a sprouted garlic clove or onion bulb, or place a potato with sprouting eyes in soil and watch as they grow into a whole new plant.
Other times, regrowing vegetables from scraps is a bit more challenging. When veggies don't have a strong stem or root system, they can rot before they can sprout new growth. However, it's still possible to regrow them with a bit of extra effort. Vegetables that are harder to grow include:
So, while most vegetables have the potential to be regrown from scraps, some are easier to regrow than others due to their anatomy and root system. If you're new to regrowing vegetables, it's best to start with stem-based veggies like lettuce and celery before working your way up to more challenging vegetables like carrots and beets.
How to Care For Regrown Plants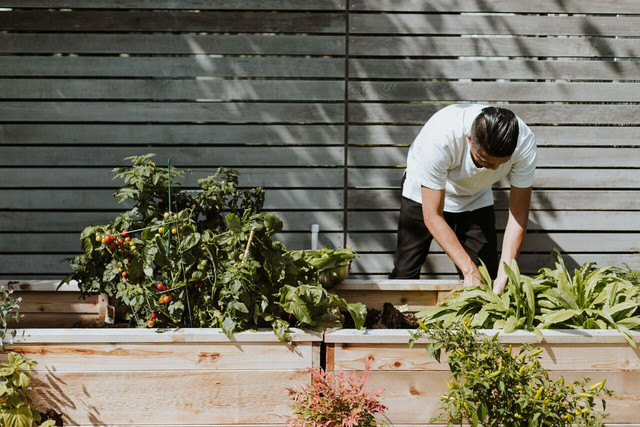 If you're regrowing vegetables on your windowsill, try to place them in a west- or east-facing window for the best results.
Otherwise, follow these tips for optimal growth:
Nutrients are key: Plants need more than just water to grow, so it's important to plant them in soil as soon as they start to sprout.
Change the water daily: When growing scraps in water, be sure to change the liquid daily to prevent bacterial growth and ensure your plant is getting the nutrients it needs.
Sunlight is essential: Make sure your plants are getting enough sunlight, as this is crucial for growth.
Repot when necessary: After about two weeks, your veggies may need to be placed in pots to continue growing. As they get bigger, they will require more space, so be prepared to repot them as necessary.
Water regularly: Keep the soil moist by watering regularly, but be careful not to overwater, as this can lead to root rot.
What to Expect When Regrowing Vegetable Scraps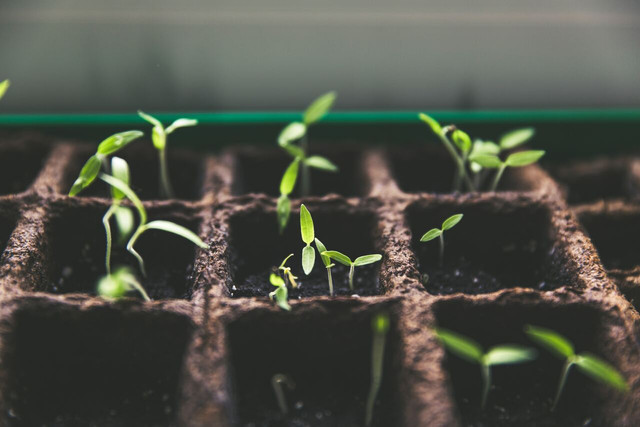 It's important to note that regrowing vegetables from scraps likely won't yield as much as a full garden. However, it's still a fantastic way to keep food waste to a minimum and enjoy some homegrown produce. Plus, it's a great way to teach kids about the wonders of nature and the growing cycle.
If you want to learn how to regrow vegetables from scraps, keep the following points in mind:
Daily attention is a must: Growing vegetables from scraps requires daily attention. You'll need to keep an eye on the water or soil, making sure it doesn't dry out or become stagnant.
Not all vegetables are created equal: Unfortunately, not all vegetables are suitable for regrowing. Root vegetables and leeks, for example, prefer to flower and go to seed, resulting in a smaller harvest.
Space is key: Regrowing vegetables requires space. To cook a meal from a single harvest of regrown vegetables, you need more space than can be found on a normal windowsill. For some small-space gardening solutions, check out the 9 best plants to grow in jars and 10 easy vegetables to grow in pots.
Lettuce can be a bit tricky: Most lettuce purchased commercially has too short a stem to grow back. Additionally, lettuce is prone to rot and mold, so it requires extra care. An easy fix? Purchase from your local farmers' market for better quality produce that is more likely to regrow easily.
Soil is essential: Water alone is not enough. For optimal growth, the plants need to be transferred to soil. This will provide the necessary nutrients and support for the plants to thrive.
With these tips in mind, you'll be well on your way to a successful and rewarding kitchen vegetable garden.
Read more:
** Links to retailers marked with ** or
underlined orange
are partially partner links: If you buy here, you actively support Utopia.org, because we will receive a small part of the sales proceeds.
More info
.
Do you like this post?
Thank you very much for voting!