We nominate you to accept the 30 plants a week challenge! All you have to do is consume 30 different plant foods in a week. Here are some useful tips for how to do it.
We all know that eating fruits and vegetables is important to get enough vitamins and nutrition. Past healthy eating campaigns like eating "five a day" and eating "the rainbow," encourage us to consume a wide variety of fruit and vegetables every day.
So, what's up with the 30 plants a week challenge? This well-rounded approach focuses on more than just fruit and vegetables. It ensures you also eat enough healthful grains, pulses, legumes, nuts, seeds and herbs and spices over the course of a week.
Eating a variety of plant-based foods encourages the growth of healthy bacteria in the intestines or gut. Having a healthy gut can improve overall health, for example, by reducing the chances of becoming obese, and lowering cholesterol and high blood pressure. A 2018 study discovered that participants who ate over thirty different plant foods per week had a more diverse range of bacteria in their gut, compared to participants who ate 10 or fewer plant-based foods.
When you eat a plant-based food, make a note — you can eat it again during the same week, but should only count it once in your 30 plants for that week.
We've compiled some helpful tips on how to introduce more plant-based foods into your diet. Read on for those and delicious recipes to try out at home.
1. Eat a Range of Fruit and Vegetables to Get 30 Plants a Week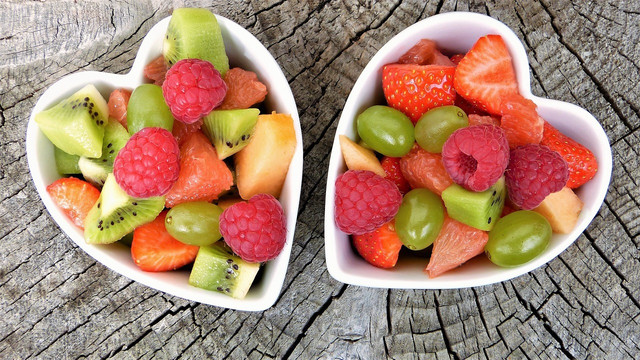 Let's start with the most obvious plant-based group: fruits and vegetables. A simple way to incorporate more into your diet is to add them as extras to your favorite dishes.
Sprinkle berries onto your breakfast yogurt, cereal or oats — the latter two are also considered plants — or, instead of having a glass of milk, make it a fruit smoothie. Change carbohydrate-rich snacks to carrot and cucumber sticks with dip or a healthy fruit like a banana or apple.
Some easy recipes that use a range of vegetables are stir-fries and salads. Don't be afraid to experiment with something new. Check out our vegan chop suey recipe with stir-fried veggies, or for something lighter, try this quick and delicious vegan Caesar salad recipe. If what you're after is something warming, heat up some low-calorie vegetable soup. To satisfy your sweet tooth, make a strawberry sandwich, fruit salad or delicious summer fruit soup.
2. Add More Nuts and Seeds
Nuts make great snacks. Switch up the candy or cookies for a handful of nuts like walnuts or, even better, mixed nuts. Each type of nut can count toward your 30 plants.
Another healthy snack is to eat crackers covered in seeds, like sesame or poppy seeds. Alternatively, add a sprinkling of nuts or seeds to your stir fry or salad, or use them in baking as a topping for cakes. Check out these maamoul cookies, which you can make with a healthy date or nut filling.
Have you found your favorite plant-based milk yet? Non-dairy milks are increasingly easy to find and are way better for you and the environment. There are lots of different plant-based milks you can include in your 30 plants a week challenge — some of which you can even make at home. They include tasty non-dairy alternatives like oat milk, cashew milk, flaxseed milk, almond milk and coconut milk.
3. Grains Count in the 30 Plants a Week Challenge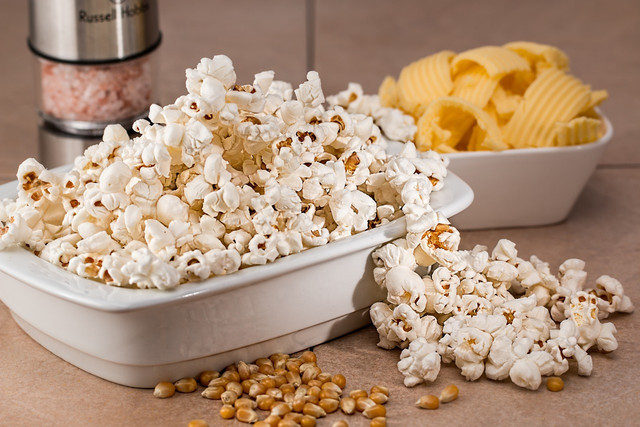 One of the easier plant groups, considering many of us already consume them daily, is grains, including rice, oats, wheat and barley. Foods made from these grains will go toward your 30 plants, so you can count pasta, bread, breakfast cereal, tortillas and popcorn.
Snacks from the grain group include puffed rice, and quick and easy mango sticky rice. Alternatively, grains can make up the base of a main course like veggie fried rice, poha, carrot pasta, vegan pizzoccheri or quinoa pudding.
4. Learn More about Legumes
People in North America don't tend to eat a lot of foods in this group, but it's simple enough to increase your legume intake to get 30 plants a week. Legumes include beans, lentils, soy, peanuts and peas, all of which are fantastic sources of protein. Substitute meat and fish for legume-based foods instead.
Soups are a simple way to use beans and can be very easy to make. Take a look at our Cuban black bean soup, or for something sweeter, give Indonesian mung bean porridge a try. It's easy to buy plant-based veggie burgers in the frozen food section of the supermarket or make your own homemade vegan black bean burgers.
Tofu is another versatile ingredient that can be fried, barbecued, stir-fried or baked. For something a little different, we recommend stinky tofu (it's a lot tastier than it sounds) or play it safe with the classic crispy pan-fried tofu. Silken tofu can also be used as a dairy replacement in many desserts, a convenient way for those with a sweet tooth to add tofu to their diet. Finally, you can make loads of vegan spreads using lentils or chickpeas.
5. Herbs and Spices in the 30 Plants a Week Challenge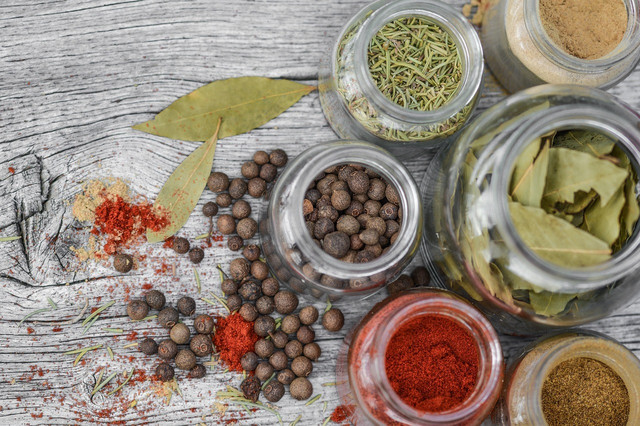 A simple way to increase your herb and spice intake is to buy dried herbs or spices and sprinkle them on dishes when you're cooking. Similarly, you can use fresh herbs as a topping or garnish. You can easily add some spice to recipes like vegan iced pumpkin spice latte or homemade Chinese hot sauce.
Read more:
Important Information regarding Health-related Topics.
** Links to retailers marked with ** or
underlined orange
are partially partner links: If you buy here, you actively support Utopia.org, because we will receive a small part of the sales proceeds.
More info
.
Do you like this post?
Thank you very much for voting!