Plastic is one of the most useful but also harmful inventions of the last century. Why are microplastics in food bad, how do they get there and what can you do?
Microplastics are defined by the National Ocean Service as any piece of plastic less than 5 millimeters in length — some are so minuscule you can't even see them!
Microplastics can come from a huge range of sources, including personal hygiene products, clothing, and city dust. Primary microplastics are designed for use within commercial products, such as face scrubs or glitter particles on clothing. Secondary microplastics, on the other hand, are caused by the breakdown of larger products, e.g., plastic bottles in an ocean. 
In this piece, we will cover microplastics in food, explain the problem, and how to avoid them.
What Are Microplastics and Why Are They Harmful?
There are five types of microplastics:
These microplastics can break down further into nanoplastics.
Microplastics can wreak havoc on the environment and the beings that ingest them, by containing and potentially leeching a range of contaminants, including trace metals, and harmful organic chemicals. They can also have carcinogenic properties, which means they could cause cancer.
What Happens When You Eat or Drink Microplastics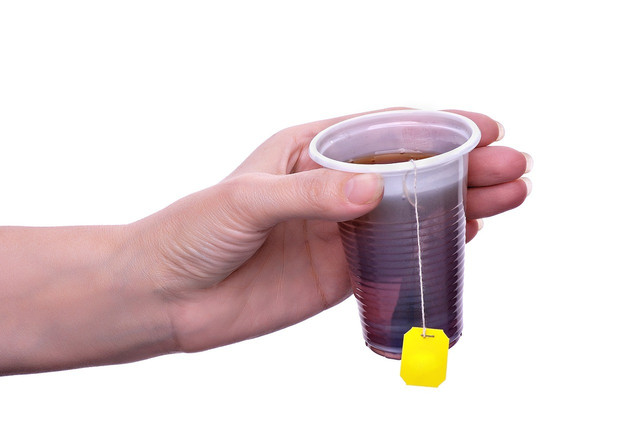 According to a study by the University of Newcastle, Australia, commissioned by WWF, it is estimated that each person digests an average of 5 grams of microplastics per week (around 2000 tiny pieces).
Microplastics in food do not only potentially leech harmful carcinogenic contaminants into your body, but can also disrupt its equilibrium by adding new components into the mix. It is thought that microplastics can stretch and destabilize your cell membranes, stress the cells, and activate biological processes like oxidation (releasing of electrons).
How Do Microplastics Get Into Our Food
Microplastics can end up in our diet by being ingested by the animals whose products we may consume. But they can also be found in various fruit or vegetables. According to one study, apples were the most contaminated fruit, and carrots were the vegetable with the most microplastics. Researchers believe this is due to the precipitation of microplastic-filled ocean water that is picked up and rained out by the clouds.
How to Detect Microplastics in Food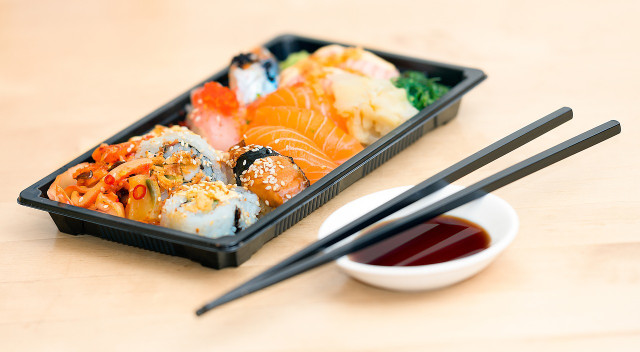 Because microplastic particles are so minuscule (smaller than the dust in your house), they are almost impossible to detect from home yourself.
Food and water samples are often taken in by various environmental and food laboratories around the world to detect if there are microplastics in the sample. A commonly used method is the so-called 'Fourier-transform infrared spectroscopy' (FT-IR), which measures how much energy is absorbed by chemical compounds present in a sample.
But identifying the particles is just one part of the process — once a plastic particle is identified the source must also be found.
How to Avoid Microplastics in Food or Drinks
Here are some ways you can avoid eating or drinking microplastics:
How Do Microplastics Affect The Food Chain?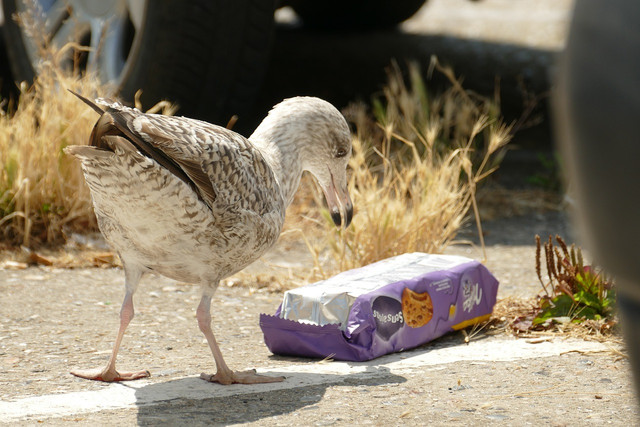 Microplastics are a great problem for species like fish or birds, who mistake tiny pieces of plastic for food. This, in turn, passes along the food chain when caught and eaten by a predator and so on — known as 'trophic transfer'. 
A study by Swedish scientists found that fish portrayed abnormal behavior (slower movement and poor appetite) due to the ingestion of plastic particles from eating water flees that feasted on algae infected with nanoplastics.
Solutions to the Crisis of Microplastics in Food
Increasing demand for plastic has left an ever-worsening microplastics crisis. But is all hope lost?
Here are some possible future solutions:
Read on:
underlined orange
are partially partner links: If you buy here, you actively support Utopia.org, because we will receive a small part of the sales proceeds.
More info
.
Do you like this post?
Thank you very much for voting!