Can you imagine life without plastic? Plastic has made our lives easier, but it's destroying the planet. Getting rid of plastic can seem impossible, but it's actually incredibly easy to go plastic-free. Here's how.
Reuse Empty Glass Jars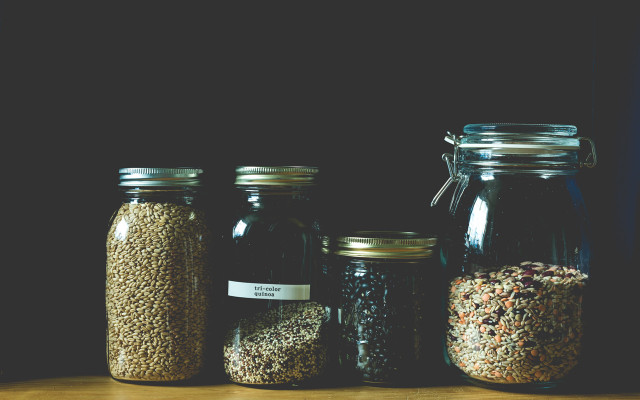 Glass jars can take the place of plastic wrap, aluminum foil, plastic zipper bags, or cheap plastic containers. Use them to store dried foods and spices, carry your lunch to work, or organize your desk or toolbox. Just be sure to clean (sterilize!) your used jars thoroughly before putting them back to use.
For more eco-friendly alternatives to everyday kitchen items, check out:
Need more ways to reuse glass jars creatively? Try out any of our DIY Holiday Gifts, no matter the occasion. Impress your friends and colleagues with a DIY brownie mix, homemade cake in a jar or fill it with your own homemade applesauce or home-cooked pesto. Gift these culinary creations in glass jars, and you'll give both the jar and a message about how good life without plastic can be.
Other practical ideas include growing plants in jars and freezing food in jars.
Life without Plastic: Plastic-Free Shopping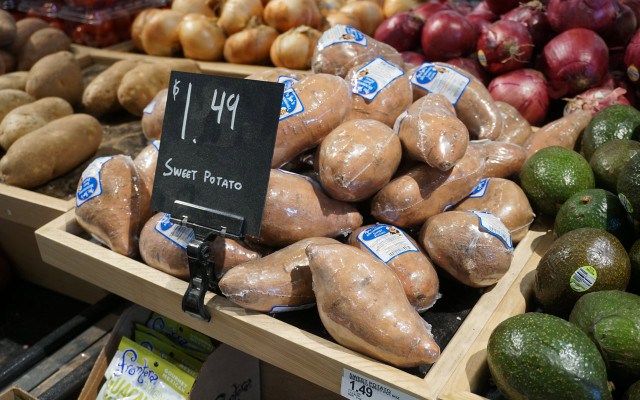 One major step towards a life without plastic is eliminating plastic-wrapped food items and groceries from your shopping list. How often have you returned home from the supermarket, and the simple act of unpacking and putting away your groceries causes your garbage and recycling bins to overflow?
Too often, we find individually wrapped fruits and plastic-wrapped vegetables or to-go items at the grocery store. These increase the chances for mismanaged waste to end up in our local streams, rivers and eventually the ocean. Plastic in the ocean is a serious problem. Solving it begins on the individual level by shopping responsibly. Read Conscious Consumerism: Definition, Examples & Getting Started to learn more.
Avoiding plastic packaging reduces unnecessary household waste in your household and makes life simpler overall. Check out our guide to plastic-free shopping and start doing your part to reduce demand for plastic packaging.
Waste-Free and Plastic-Free Feminine Hygiene Products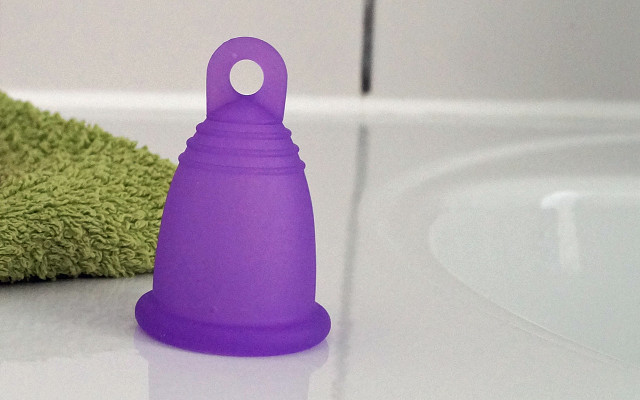 The mountain of plastic waste produced by traditional feminine hygiene products is a very real issue. These days, however, there are many practical and popular eco-friendly period products available that create little-to-no waste.
Menstrual cups are made of flexible silicone and can be used for years, producing no waste beyond the packaging they come in. Another—increasingly popular—option is period panties, which are convenient, comfortable and can be used over and over again. Other plastic-free, environmentally friendly alternatives include washable cotton pads and organic tampons.
Reusable Containers in Steel, Glass or Wood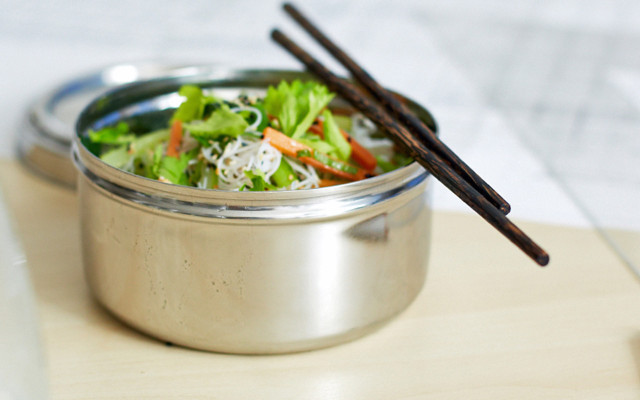 If you pack your food to-go in reusable containers, you're already saving packaging from the dump and doing the planet a favor. But there are lots of plastic-free alternatives to classic Tupperware. Containers made of steel, glass or even wood contain no plastic at all, last a long time and are free of contaminants.
Plastic dishes for children and adults are often made of melamine, which is lightweight, sturdy and shatterproof. This material has a notable downside, though: it's hard to recycle and dissolves when it comes into contact with certain foods. Continue reading about the dangers of melamine dishes in our guide on green living and life without plastic.
Other, better choices include containers made of wood, glass or even steel. Wheat straw plates are another excellent alternative. None in the kitchen cupboard? Here are some options to consider from **Amazon:
Say Goodbye to Plastic Bags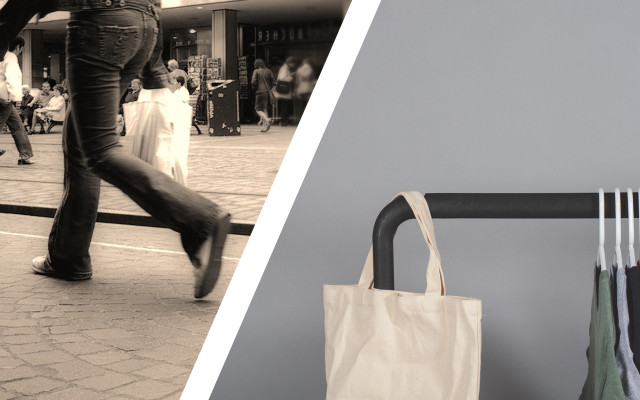 Everyone knows these days that plastic bags are an environmental disaster. Some places are even getting rid of plastic bags altogether. For more discussion of this controversial idea, check out: Should Plastic Bags Be Banned?
To take advantage of the ones you already have at home, do your best to reuse plastic bags before getting rid of them. Once you're ready, it's child's play to replace them—especially when shopping in grocery or drug stores. The best alternative is a reusable tote bag. They fit easily into any backpack or satchel, so pack one today, and you'll always be prepared. They make life without plastic a breeze.
Life without Plastic: Skip Ready-Made Meals
Most ready-made meals are not only full of chemical additives and hidden sugar but also come wrapped in a ton of plastic. There are healthier and more delicious options without all the garbage. Do your body and the environment a favor and cook something fresh instead.
Here are some extra tips, tricks and interesting info about reducing plastic:
Want to learn more about sustainability and the environment? Follow us on Instagram or Twitter!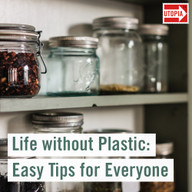 Read more:
underlined orange
are partially partner links: If you buy here, you actively support Utopia.org, because we will receive a small part of the sales proceeds.
More info
.
Do you like this post?
Thank you very much for voting!