There are incredible facts about mushrooms, ranging from nutritional benefits to abilities in mitigating climate change — and even providing new textiles.
Mushrooms are an incredibly fascinating and diverse group of organisms. One of the most well-known but also most important mushroom facts: They're neither plants nor animals but instead belong to their own distinct kingdom, the fungi. While some mushrooms are edible and delicious, others are deadly poisonous, and many more are simply bizarre and fascinating.
In this article, we'll explore some of the most interesting and little-known facts about mushrooms, covering topics from nutrition and cooking to environmental science.
1. Mushrooms Can Help Fight Climate Change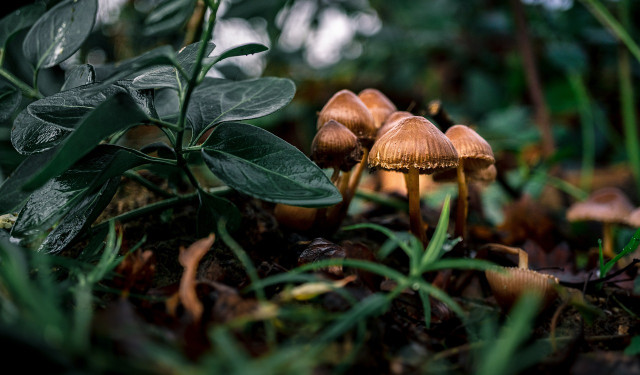 Mushrooms are powerful agents of carbon sequestration, meaning they can help reduce the amount of carbon dioxide in the atmosphere. This is because mushrooms are adept at breaking down and decomposing organic matter, including dead plant material, which helps to store carbon in the soil.
In fact, research has shown that certain types of mushrooms can sequester up to 20 percent of their dry weight in carbon. This makes them an important — yet mostly untapped — resource for combating climate change and preserving the health of our planet. Of course, we need to engage in forest conservation in order for mushrooms to do their magic as deforestation is one of the biggest threats toward fungi. Read about solutions to deforestation if you're interested to learn more.
2. Some Mushrooms Can Glow in the Dark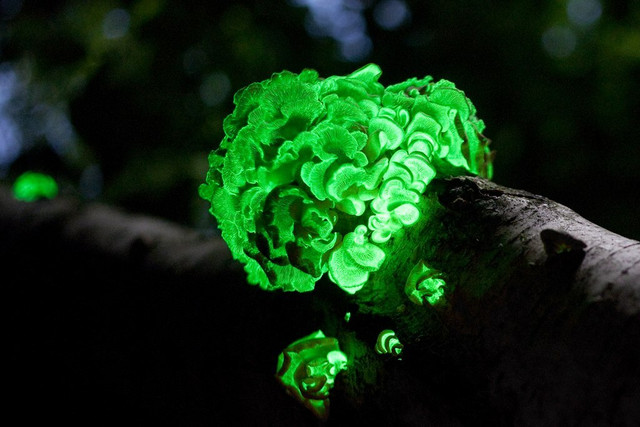 Believe it or not, some species of mushrooms can glow in the dark. When most people think of bioluminescence, they think of deep-sea creatures or fireflies. However, there are actually several species of mushrooms that emit their own light. These bioluminescent mushrooms, such as the jack-o'-lantern mushroom or the bitter oyster mushroom are typically found in dark, damp environments like forests and caves.
These mushrooms produce a chemical called luciferin, which reacts with oxygen to create a blue-green light. The mechanism is very similar to the one in fireflies. Scientists aren't entirely sure why mushrooms have evolved this ability, but it may help attract insects or other animals that can spread their spores.
Did you know that there are glow-in-the-dark trees, too?
3. Mushrooms Are a Great Source of Vitamin D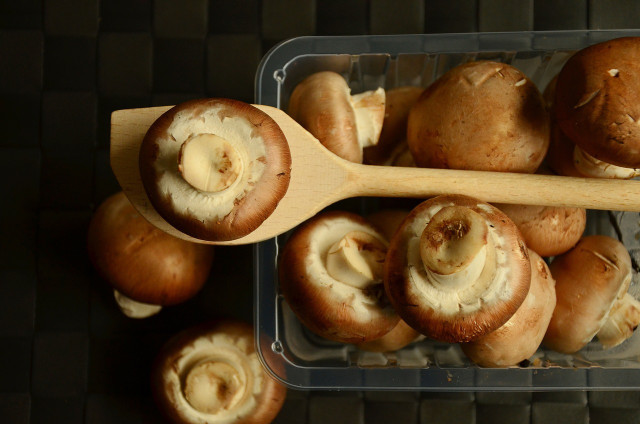 While most of us get our vitamin D from exposure to sunlight, mushrooms are among the most Vitamin D rich fruits and vegetables. Vitamin D is an essential nutrient that contributes to maintaining strong bones and supporting the immune system. When exposed to UV light, mushrooms can synthesize vitamin D2, which is the same form of vitamin D that's found in many dietary supplements.
It's worth noting that this mushroom fact is only true for mushrooms grown in forests or environments where they actually have contact with sunlight. However, most mushrooms are grown in the dark. So be aware that the majority of commercial mushrooms probably won't have high levels of vitamin D. Just check the nutritional label on the packaging to know more.
Alternatively, you could of course go forage your own mushrooms. If you get into morel hunting, for example, you'll be collecting mushrooms that aren't just a rare delicacy but also naturally very high in vitamin D.
4. Cooking Mushrooms Can Increase Their Nutritional Value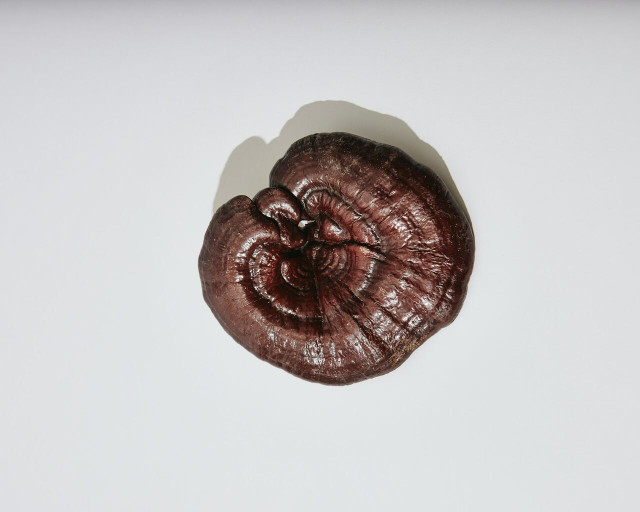 While mushrooms are already packed with nutrients like potassium, selenium, and copper, cooking them can actually increase their nutritional value. This is because cooking breaks down the tough cell walls of mushrooms, making it easier for our bodies to absorb the nutrients inside. In fact, one study found that cooking mushrooms increased their antioxidant activity by up to 30 percent.
Mushrooms can also act as a great and healthy meat or fish replacement, for example, this easy vegan mushroom jerky recipe, a vegan rendang with king oyster mushrooms or this vegan fish sauce with mushroom base.
While mushrooms can be a delicious and nutritious addition to meals, it's important to be aware that some species of mushrooms are toxic and can cause serious health problems or even be deadly. For this reason, it's important to only consume mushrooms that have been properly identified as safe for consumption.
5. Mushrooms Boost Your Immune System and Can Even Help Fight Cancer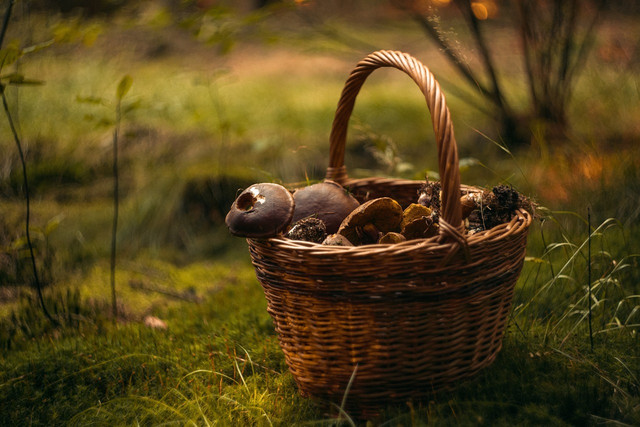 Many types of mushrooms contain compounds called beta-glucans, which have been shown to help support the immune system. These compounds stimulate the activity of immune cells like macrophages and natural killer cells, helping to protect against infections and diseases. Some of the best sources of beta-glucans include shiitake, maitake, and reishi mushrooms.
Several studies have shown that certain types of mushrooms, such as the shiitake mushroom and maitake mushroom, may have anti-cancer properties — and this seems to be due mainly to the presence of the above-mentioned beta-glucans.
Especially if you want to eat mushrooms for health reasons, be sure you know how to clean mushrooms to get rid of all pesticides.
6. Some Mushrooms Can Break Down Plastic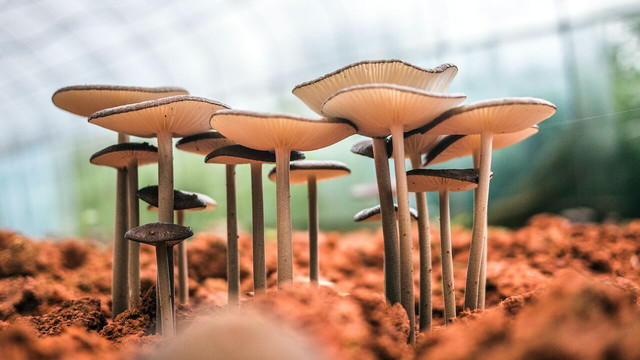 In recent years, scientists have discovered that certain species of mushrooms have the ability to break down and decompose plastic. This is because these mushrooms produce enzymes that can break down the chemical bonds in plastic, turning it into a form of food that they can consume.
While this research is still in its early stages, it could potentially lead to new ways of managing plastic waste and reducing our impact on the environment.
7. Some Mushrooms Can Be Used to Dye Fabric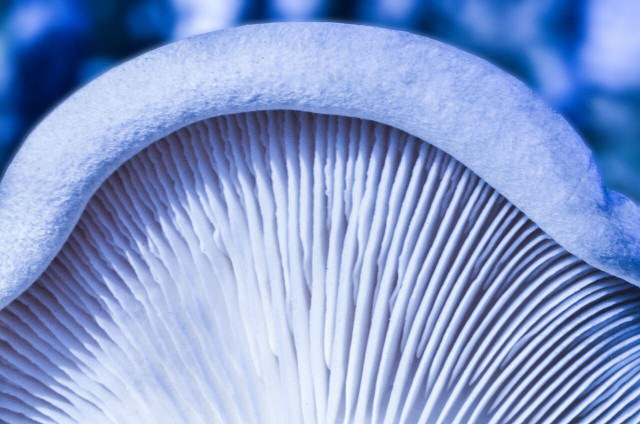 For centuries, mushrooms have been used to create natural dyes for textiles and fabrics. Different species of mushrooms produce a wide range of colors, from bright yellows and oranges to deep blues and purples. Some of the most commonly used dye mushrooms include the yellow-golden chanterelle, the blue-green indigo milk cap, and the purple-capped Cortinarius.
8. Mushrooms Can Improve Soil Health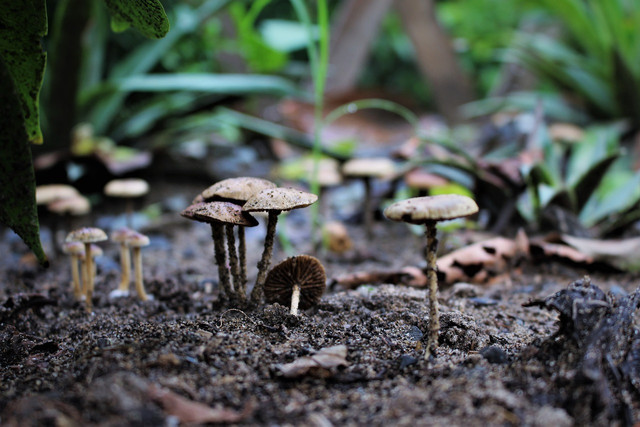 Mushrooms are not only fascinating in their own right, but they can also have a positive impact on the surrounding environment. Some species of mushrooms, such as the oyster mushroom and shiitake mushroom, are able to break down organic matter and recycle nutrients in the soil.
As mentioned in mushroom fact No. 1, mycelium, the tissue that surrounds mushrooms until 300 miles below the ground, is even able to break stored carbon into carbohydrates, making it available as nutrients for the soil.
A healthy soil will in turn provide for animals and plants and contribute to encouraging biodiversity. And, getting back to fact No. 1, healthy soil is much more successful in sequestrating carbon: soil can hold two to three times more carbon when it hosts diverse plant life.
9. Mushrooms Provide Fibers for Vegan Leather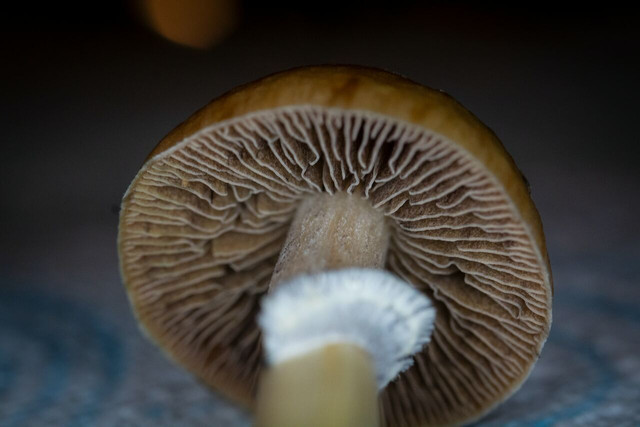 Maybe you've already heard of mushroom leather. Mycelium, the root-like structure of mushrooms, growing up to 300 miles beneath mushrooms provides fibers that can be manufactured into a great vegan leather alternative: MyloTM.
Inside a vertical farming facility powered by renewable energies, a combination of chemicals is used to replicate the process that normally takes place on the forest floor. According to Mylo, their manufacturing process only takes a few days and thus has minimal impact on the environment.
Animal leather, on the other hand, causes enormous greenhouse gas emissions through livestock farming. Mushroom leather can later be processed and tanned similarly to animal leather.
10. Some Mushrooms Can be Used as Natural Insecticides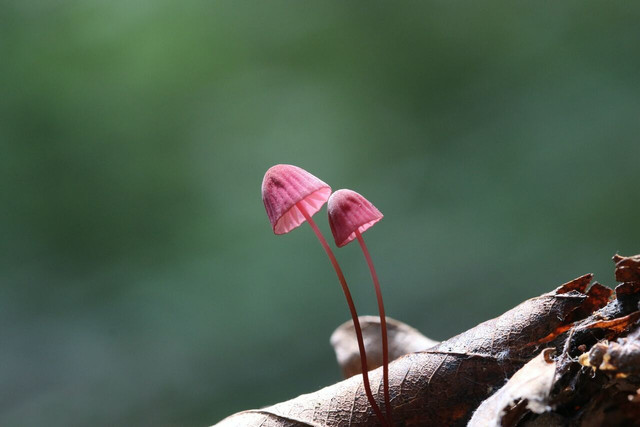 Mushrooms can also be used to protect crops and gardens from pests. Some species of mushrooms, such as entomopathogenic fungi, produce compounds that can be used as natural insecticides. Conventional insecticides might lose their efficacy over time as insects learn to tolerate them. Fungi, however, are living beings themselves, rendering it possible for them to adapt to change as well.
What's more, fungi can be non-toxic insecticides, in the sense that — depending on which mushroom is used — they don't harm any surrounding plants, animals or the humans eating them. Until now, fungi insecticides are much more expensive than regular ones, but if interest grows, fungi might be a green solution for the future of insecticides.
Read more:
** Links to retailers marked with ** or
underlined orange
are partially partner links: If you buy here, you actively support Utopia.org, because we will receive a small part of the sales proceeds.
More info
.
Do you like this post?
Thank you very much for voting!